Social media in Azerbaijan: the cradle of the protest movement, a nest of debauchery or a champion of the oppressed?
There are about two million Facebook users in Azerbaijan – just a bit more than a fifth of the country's population. Judging by the growth rate, in five years every Azerbaijani will have a Facebook account with internet access. Users of other social media networks are much smaller.
But just what is Facebook like in Azerbaijan? What are its peculiar, national characteristics?
The nest of the revolution or a good place to let off steam?
Facebook users in Azerbaijan (as well as Azerbaijani society as a whole) are divided into Russian- and Azerbaijani-speaking segments. They are separated from each other and intersect little; even the reasons for excitement and heated discussions are different for each segment.
The Azerbaijani-speaking segment actively uses Facebook as a platform for protest activities. People discuss serious problems that the media remain silent about, criticise the government and sound the alarm when yet another opposition activist has been arrested.
The Russian-language segment is less politicised, and thus less capable of organising rallies. However, its netizens are active in debates about everything in the world, and they discuss issues with citizens of neighboring countries.
Social networks are of course an ideal place to organise all kinds of spontaneous demonstrations or flash mobs, such as a flash mob of crowds in shorts protesting against the fact that shorts are still considered unacceptable by many in Azerbaijan, or garbage collection on the beaches.
Azerbaijan ranks 162 out of 180 countries in terms of freedom of speech, among the worst in the sector.
In the absence of a free media, Facebook has become an important source of information for journalists, international media outlets, and for ordinary users as well. For activists and opposition politicians, Facebook is a platform to get their word out.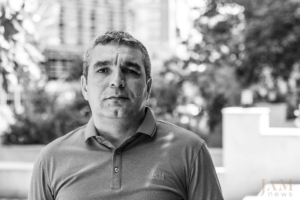 Freedom can be dangerous
There have been many cases where the "publicity" of views and positions, which can not be avoided on social networks, have harmed users.
Youth activists are frequently arrested for advocating unpopular ideas on social networks. For example, activist Abdul Abilov spent two years in prison on official charges of drug dealing. His defence, however, says he was arrested for administrating an opposition Facebook page.
One Azerbaijani diplomat was fired because his son "liked" an emergency alert about a fire in a residential building in Baku.
The head of the press service of the Ministry of Foreign Affairs, Hikmet Hajiyev, had to apologize to the government for a similar "like", explaining that liking content did not always mean supporting it. This has lead to a high degree of self-censorship amongst large state-owned companies and organisations, not to mention within the government itself.
Seeing that the lives of the country's citizens are becoming increasingly difficult to control, a government official will every once in a while come up with a suggestion on how to curb this activity. For example, there have been proposals to grant access to social networks only via ID cards, arguing that this is the only way in which people can be held accountable for their statements.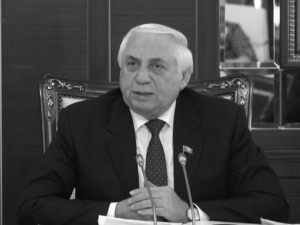 Care, protection and assistance – instead of the state
Facebook sometimes becomes an instrument of public condemnation and protects the weak. If a victim of a crime suspects that a complaint will not be considered seriously by the police, there is another way to at least "open people's eyes". Victims of insults, blackmail, fraud, and even domestic violence, turn to social media for help.
For example: when one journalist wrote a status in which he expressed his desire to "crush" Russian-speaking children "like dogs", such a fuss was made on social networks that he then had to spend a large amount of time apologising for inciting hatred.
A pregnant wife publicly complained about another journalist, saying that he had severely beaten her. His colleagues basically lynched him online, and the girl received support. In both cases, the scandals caused these social networks made their way to the press and thus were taken more seriously.
Sometimes high-profile affairs that gain momentum on Facebook attract the attention of the authorities. Officials then begin to "supervise" them in order to calm public outrage and "earn points for their reputation".
Another story concerns Facebook users demanding punishment for a man who raped a teenage girl in one of the rural areas. The story might have been hushed up had there been no outrage on Facebook.
Facebook, in addition to this struggle for justice, also has special groups for free medical consultations, groups for job searches and charity groups. In some ways, Facebook can even be considered a substitute for the state.
Facebook is an effective way to raise money for charity, and pages often include the help of journalists and bloggers. Raising money for an operation or just a poor family with small children is quite common. Moreover, few documents or medical records are ever asked – it is enough that a friend reposts.
Time waster and a nest of perversion
Standard accusations against social media include taking too much time from work, turning people into addicted zombies or making them aggressive, and replacing personal face-to-face communication.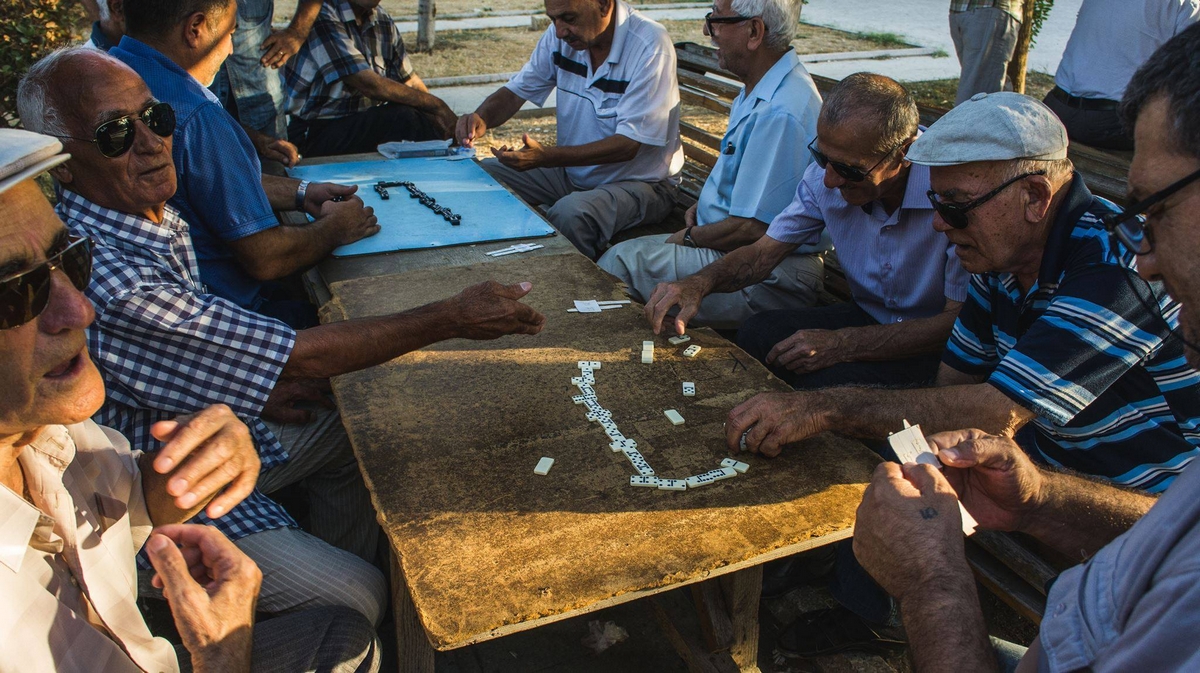 We asked Baku residents how social media has changed their lives, and whether it was for better or worse.
"You don't have to think about what to tell a girl you like. She already knows if you're active on social media. I was very active on social media. Unlike Maria, who wrote almost nothing on her page. At first I thought it was a fake account. And then I wrote a status offering to go for a walk if anyone happened to be in the area… I was surprised when Maria got in touch. We've been together for more than a year. And all my friends and acquaintances are secretly happy about this – because it means I've stopped complaining on Facebook that I don't have a girlfriend!"
"I worked in a large company and I hated my work with a passion. In the evenings and on the weekends I did handicrafts. I would wear my work myself, or give it to friends. My friends then convinced me to make a business out of it. I opened a page on Facebook, and soon I started getting so many orders that I had to even turn some of them down because I didn't have enough time. I left my job, which I'm very happy about. Now I do what I love, and I'm grateful."
"I have long been involved in charity, that's why I got on Facebook to begin with: my friends told me it would be more effective. And, actually, I found many people and like-minded thinkers on the web. Now I work in a shelter for children that are victims of violence. It exists thanks to the aid that we receive from social media."
However, the conservative part of Azerbaijani society are not enthusiastic about the fact that Facebook facilitates dating. After all, this is a potential threat to the "chastity of young maidens and conjugal fidelity". Many still believe that "decent girls do not have anything to do on Facebook" and some husbands forbid their wives from having accounts on social media or from putting up photos.
For the sake of fairness, it must be said that there is indeed an Azerbaijani page on Facebook where men and, more rarely, women, offer sexual services. The contrast between this practically pornographic group, and nostalgic groups such as "Old Baku" where Baku residents, both young and old, lament the passing of days long gone when a girl seen on the street in the company of a man was considered disgraced, is striking.
"Social media allows you to see society as segments – it makes it possible to see and meet people you'd never meet in everyday life, with varying levels of education, culture and intelligence," says psychologist Orkhan Sultanov.