"Smoking Marijuana Not a Crime!"
This legislative amendment is largely a merit of 30-year-old Beka Tsikarishvili.
It was he, who filed a lawsuit with the Constitutional Court, demanding declaring as unconstitutional the regulations that provide for custodial restraint for the use of marijuana.
Internet users have been long familiar with Beka Tsikarishvili. 'Beka is not a criminal' – this inscription could be read on the banners at the protest rallies in Tbilisi streets over the past two years; it could be found in social networks; there was an Internet campaign under this slogan, the key demand of which , along with support to Beka Tsikarishvili, was decriminalization of marijuana and change of the existing inhumane legislation.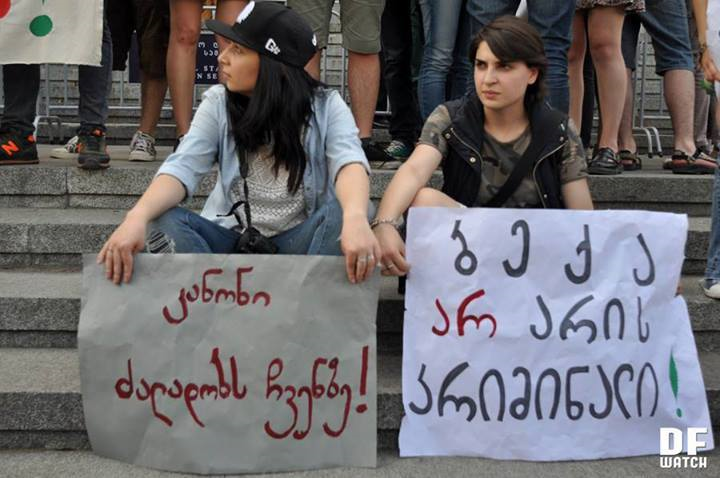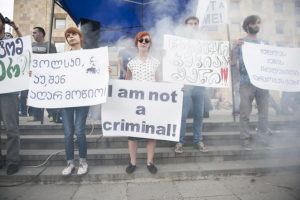 Rally in Tbilisi demanding decriminalization of marijuana
Two years ago, the public was shocked by the story of a 28-year-old musician, Beka Tsikarishvili, who was arrested in June 2013 and was going to face from 7 to 11 years in prison for the use and purchase / possession of marijuana.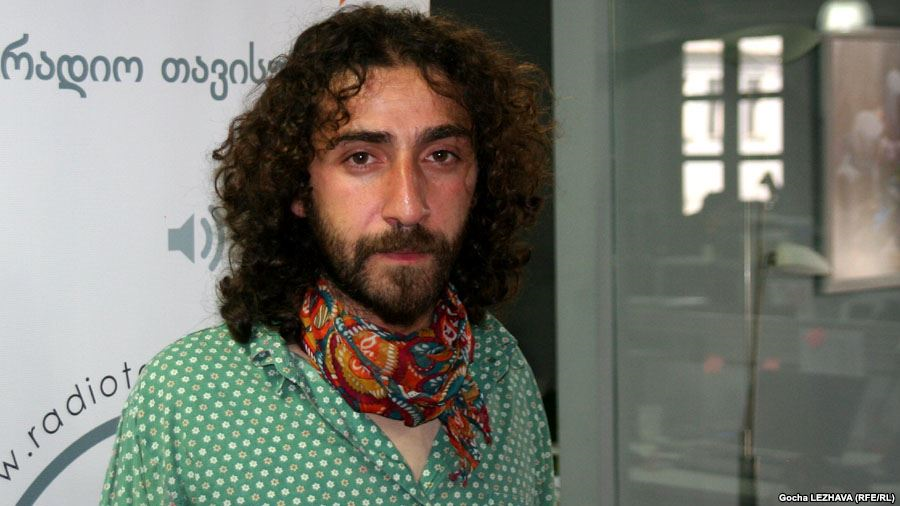 Beka Tsikarishvili
Beka Tsikarishvili spent 18 days in jail, then he was released on bail and waited for the court verdict for one year. 'Under the legislation in effect, the government calls an innocent person a criminal. For one year I have had to constantly prove that I am not a criminal and pose no threat to the society,' – he says.
Along with Tsikarishvili support rallies, a campaign was also underway in the social networks. Photos and special video clips, in which Tsikarishvili's supporters called on the law enforcers to stop his prosecution, were disseminated.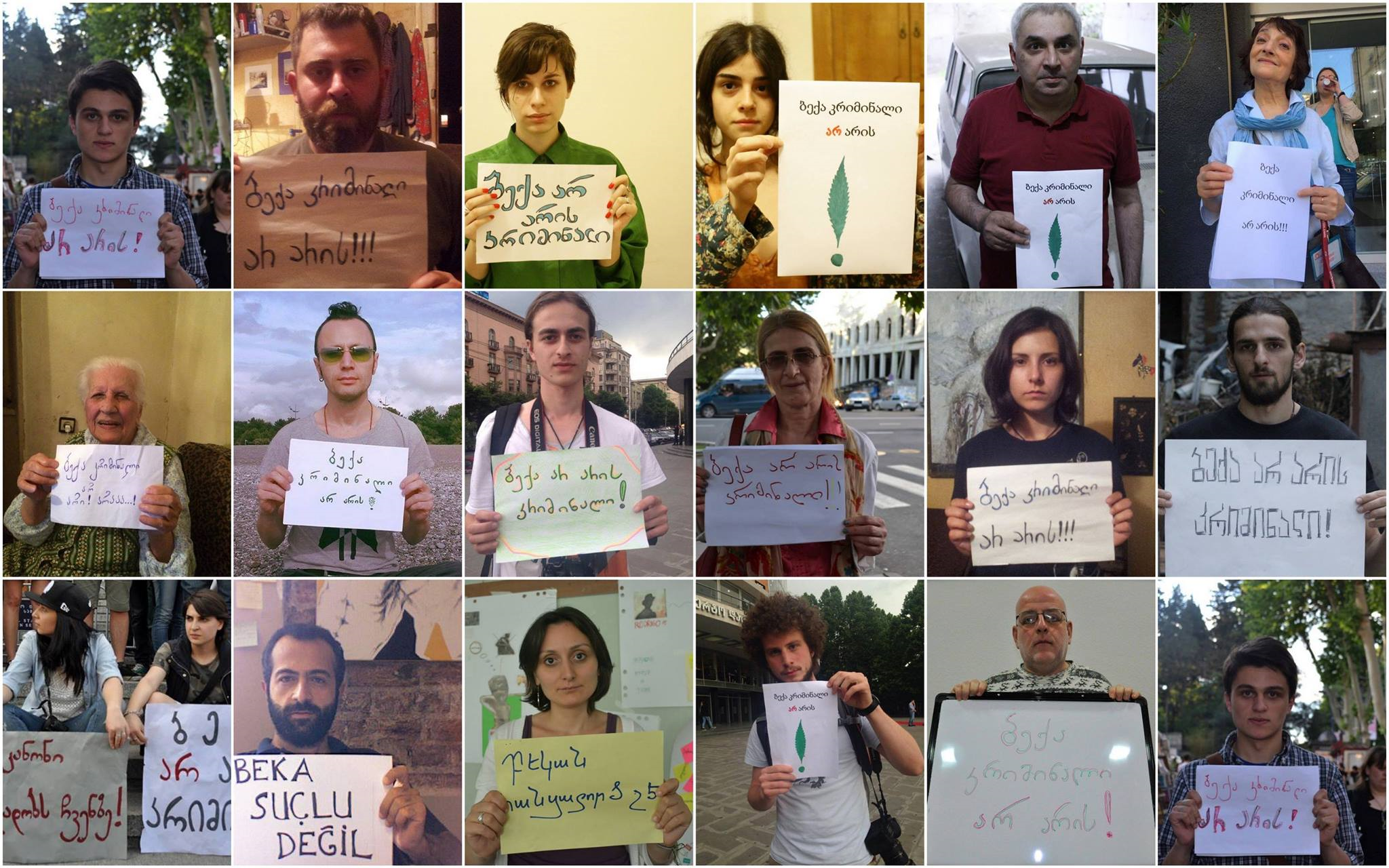 Now, as he won the case in the Constitutional Court, the criminal proceedings against Tsikarishvili have been stopped.
The Constitutional Court delivered a judgment on the case 'Beka Tsikarishvili vs Parliament of Georgia' on 24 October.
 
As it is pointed out in the Court's finding, although the Court is aware of the harm that marijuana can cause to a person, applying imprisonment as a punishment for purchasing and possessing up to 70 grams of marijuana for personal use is unconstitutional.
After the Constitutional Court had delivered its ruling, Beka Tsikarishvili posted an appeal on the Facebook, expressing gratitude to his adherents for their support
Beka Tsikarishvili thanks his supporters and says that civic activity has won in Georgia
As the Constitutional Court noted in its statement, its ruling, in no way, implied decriminalization of marijuana and neither did it apply to the cases, where the purpose of sale of the narcotic substance is 'obvious and substantiated (regardless of its amount),  or the amount of possessed (purchased) marijuana is so huge that it indicates large probability of the purpose of sale, or itself poses a real risk of sale.'
  __________________________________________________________________

Part of the society in Georgia has been long demanding decriminalization of marijuana.
Permanent rallies have been organized with the key demand 'to change the human rights infringing drug policy'.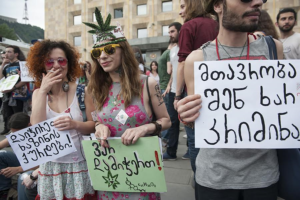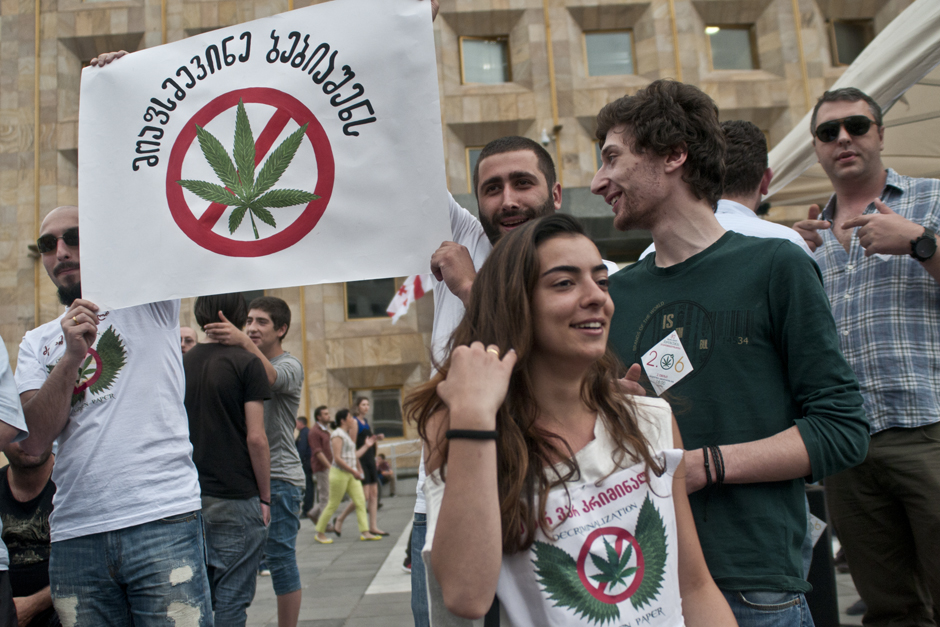 •  The legislation in effect provides for a GEL 500 fine for procurement or use of marijuana in small quantities. In case of repeated actions, a perpetrator will face penal sanctions. Under the Constitutional Court ruling, the imprisonment will no longer be applied as a restraint measure.
Proponents and opponents of decriminalization of marijuana have their own arguments.
Pro Arguments
1. The legislation in effect envisages criminal liability for consumption, procurement and storage of marijuana in small quantities and there are huge number of people, who may fall under this article. Introduction of changes in this area could democratize the police, in general
2. Punitive measures, that the government applies with respect to marijuana users, do not yield any results: the number of addicts is not reducing.
3. There is a great variety of home-made dangerous drugs in Georgia and it is better to smoke cannabis rather than use them.
4. The use of marijuana (even on regular basis!) is not something that poses threat to the society. Therefore, penal sanctions are an inadequate, severe response to the essentially innocent breach.
5. Instead of recklessly putting people in jail for a 'doob', the government would better start fighting against drugs at the prevention level: promotion of healthy lifestyle, facilitation of affordable sports centers, etc.
Con Arguments
1. Consumption of marijuana is usually just the first step on the drug addict's path, which is followed by more serious drugs
2. Marijuana liberalization will inevitably lead to increase in the number of addicts, and there are already quite a lot of them (there is no precise statistics, but there are at least 100 thousand people)
3. The present state of affairs may possibly have its disadvantages, but criminal liability is obviously the strongest deterrent for most people. If there is no such factor, then regular use of marijuana will become a commonplace.
4. Regular use is very harmful for health. The problems it causes in a young organism are certainly no less destructive for human life and fate, than imprisonment.
5. Decriminalization should not be done at random. In order to start thinking about liberalization, the proper ground shall be carefully prepared – in particular, a system for prevention of drug addiction needs to be developed and the efficient treatment program should be built.
Sources: Human Rights Education and Monitoring Center (EMC); the Law On Narcotic Drugs, Psychotropic Substances, Precursors and Narcological Assistance' 'Drug use in Georgia / legislative analysis of drug policy'