Skating on thin ice – a sport that has ceased to exist in Azerbaijan
N
argiz tries to tie the laces on her skates, but they tear off or are broken time and time again.
She has had this recurring dream for many years.
She is 42 years old, she lives in Istanbul and teaches Latin American dance. There is an amateur skating rink not far from her house, but Nargiz cannot bring herself to go there. Figure skating for her is still a sore subject.
• The girl they told me not to be
• The girl they told me not to be
• Female photographers compare themselves to firefighters and policemen
I
n 1990, a new sports and exhibition complex opened in Baku. And in it was an ice rink.
Given the temperature almost never drops below zero in Baku, it was a real wonder.
Nargiz came to the rink at the age of 12, by chance. She came out of curiosity in the company of a friend, and immediately fell in love with the ice.
"I lived from training to training. It was far from the happiest time, as I now understand. But then the ice was a source of absolute happiness for me."
Boys in her class teased her: "Let us bring a basin of ice water, show us what you can do." But Nargiz did not pay attention – she thought: let them tease me. The main thing is to wait until eleven o'clock in the afternoon.
At exactly eleven, she would hurry to the bus stop.
Nargiz is still too young to understand that the USSR had collapsed, and turmoil was going on in the country. But she knows that public transport isn't working well, and that the buses are almost always jam-packed. Well, if you can at least half shove into the cabin and go, and hang onto the rails, that's enough. On one shoulder she has a school backpack, on the other is a bag with skates and training clothes.
Creaking and loud, the bus enters Tbilisi Avenue, and now, finally, in front of her eyes looms the building of the sports complex, like a huge gray drum.
Training lasted until five or six o'clock in the evening. First: a warm-up in the hall, stretching, ballet lessons. After, the girls went out on the ice, where they were met without much joy by their coach Amir Kasimovich. A very young man and a student of the famous figure skater Zaitsev, he himself had not had time to get sick of skating when he had to give up his sports career due to injury.
"Then for the first time I realized that in sports, the main thing is not talent, and not efficiency, but luck. Luck did not smile at Amir Kasimovich, and this affected his attitude towards us. He was often abrupt and even rude to us. But we still loved him, because he taught us. Moreover, the second coach, who appeared later, was even worse – he did not explain anything, he just yelled at us and demanded that we lose weight."
Despite the constant shouting and insults and scolding, nothing in the world could make Nargiz voluntarily skip a workout.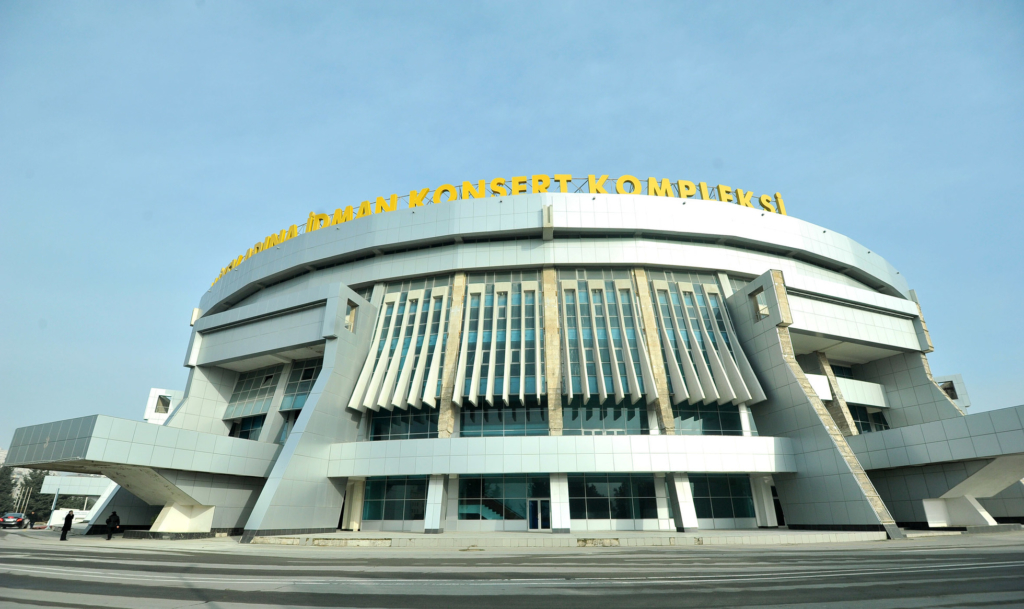 T
here was no money to buy beautiful dresses for figure skating. Nowhere to buy them either. Costumes were altered from old clothes or any more or less suitable fabric.
"I even had a parachute dress. My great-uncle, a military doctor, once brought a bright orange parachute, and they sewed a dress out of it. Well, special covers that are put on skates to go from the locker room to the rink, were a luxury, they were available only to a few. Instead, I used pieces of rubber — I used a string on the skates."
N
argiz was 14. After a short summer break, the skater returned to the ice rink…but found there was no ice.
"I stood there forever. I even went to talk with the director. I did not believe that this was possible, I demanded they show me the training hall. They unlocked it for me, and all I saw was a big puddle instead of our rink. It was terrible. I lost myself at that moment."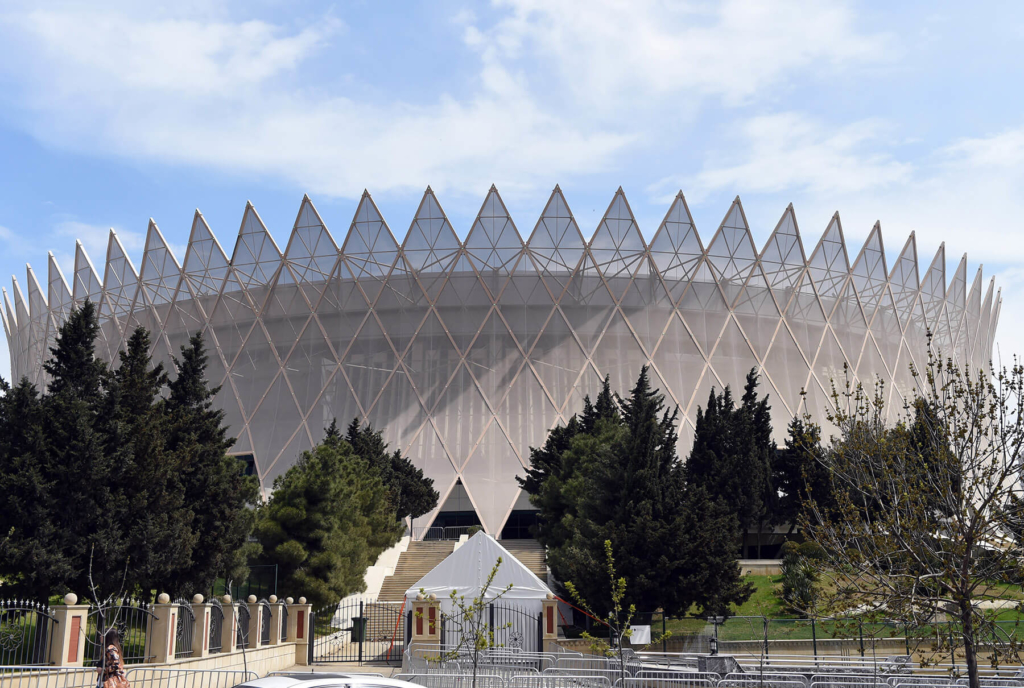 What happened?
The cooling system of the rink was of poor quality and out of order. The sports complex, which initially was run by the state, switched into survival mode – keeping a skating rink had become an unaffordable luxury.
Rafiq Behbuodv, the director whose office was "stormed" by fourteen-year-old Nargiz, still runs the sports complex, which is now called the Heydar Aliyev Sports and Concert Complex.
By 2015, it was thoroughly repaired, and now competitions in various sports and large industrial exhibitions are held here.
There is also talk of restoring the rink, but this has yet to come to fruition: because to maintain a professional ice rink is troublesome and expensive, and figure skating is too uncharacteristic for Azerbaijan to invest much in the sport.
As a result, Azerbaijan does not have its own figure skaters, and the country is represented at the international championships by foreign sponsored athletes. Although, according to Nargiz, everything could have been different:
"In our section there were very talented girls. Perhaps we could not have been stars. But we could become good coaches and bring up a new generation of figure skaters. A foreign athlete will never be as motivated as an athlete who stands for their own country."
Sometimes – very rarely – Nargiz dreams that she goes out on the ice, easily and confidently glides over it, makes difficult jumps. And she is glad that over so many years she has not forgotten how to skate