Settlement continues in Lachin, but residents dissatisfied with conditions
Relocated to Lachin
Today another 13 families of internally displaced persons (44 people) were resettled in the city of Lachin. According to official information, these families will settle in Lachin in the houses they once lived in, which were restored or rebuilt after the city returned to Azerbaijani control.
In general, 55 families, or 213 people, have already been settled in the city. According to media reports, the families are dissatisfied with the conditions created for them.
---
---
It should also be noted that the families resettled in Lachin on June 19 are residents of the Gobu Park-3 residential complex in the Garadagh district of Baku, which was built for internally displaced persons in 2020 and whose buildings, according to residents, are in disrepair.
"There are no jobs, no shops…"
A few days ago, the Abzas Media website spoke to families who were placed in Lachin for the first time and inquired about their living conditions.
According to the site, residents complain of food shortages and unemployment.
"When we arrived, we brought food with us, we still live off these products, but there are few stocks left. We have problems with shops here, they don't exist. I want to work, I submitted an application, they say they will provide it," Kenul Najafova, who was settled in Lachin on May 27, told Abzas Media.
At the initial stage, 97 people from 20 families were resettled in Lachin. President Ilham Aliyev met with them in Lachin.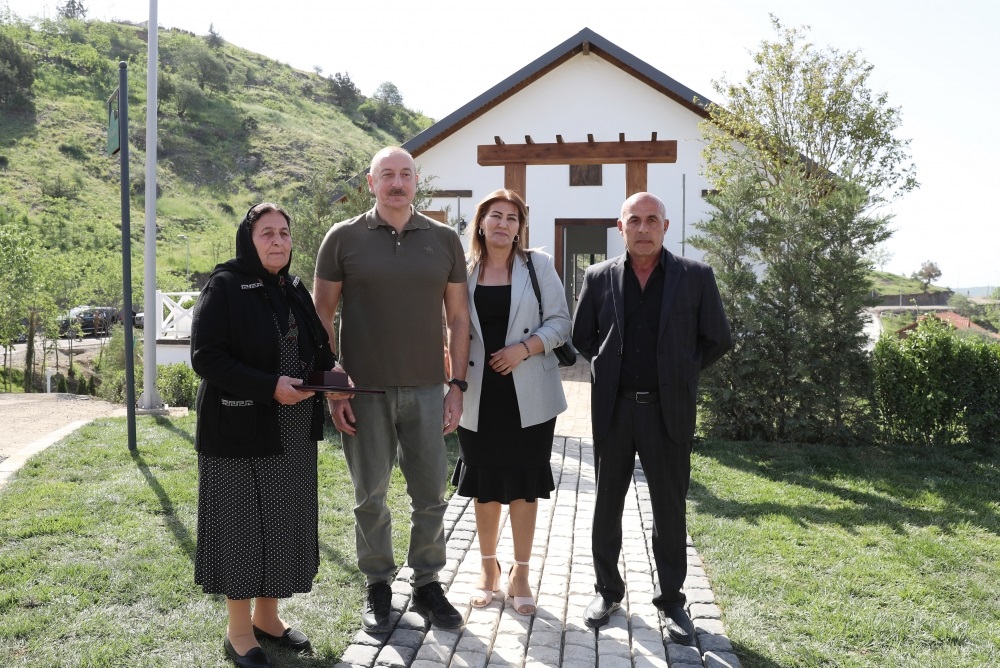 At the meeting, he informed them that all conditions had been created for them to live.
"Already 764 families can live in the city of Lachin. We have a very clear idea of the work to be done in the city of Lachin in the second phase, and therefore, I think that by the end of the year more people will be able to live in Lachin," the president said.
The second resettlement took place on June 14. This time, 22 families (72 people) settled in Lachin.
However, residents who have moved say that all is not well.
"When I arrived, I did not expect that there would be no shops here. They said the store would open in 15 days. At a meeting with the president, I asked for a job for my son, thanks to him, they gave him a job. Now he works on landscaping. We asked to open a beauty salon so that my daughter-in-law could work, and they promised to open it."
Gunduz Tahmazov says he used to work as a driver in Baku, but there is no job for him in Lachin. According to him, without additional support, they will not be able to meet their needs:
"We are a family of 5. We need a job. I am a driver, they said when the enterprises open, there will be work. At the moment we are living on our own. We call the brothers, they send the necessary products from Baku. There are small shops here, but you won't find much there. I work in Baku, I came here on a temporary permit from work. Children are also minors, there is nothing here for them. There are many needs. The house also has a couple of drawbacks. There is no gas, but there is electricity and water. The children are small, one is in the 8th grade, the other is in the 5th grade, the mother is elderly, the wife is diabetic. The 500 manats [approximately $300] that I receive from that job in Baku do not cover all the needs. They also call from work and say, either stay and find a job there, or go back to this one. I'm not the kind of person to be bothered by demands."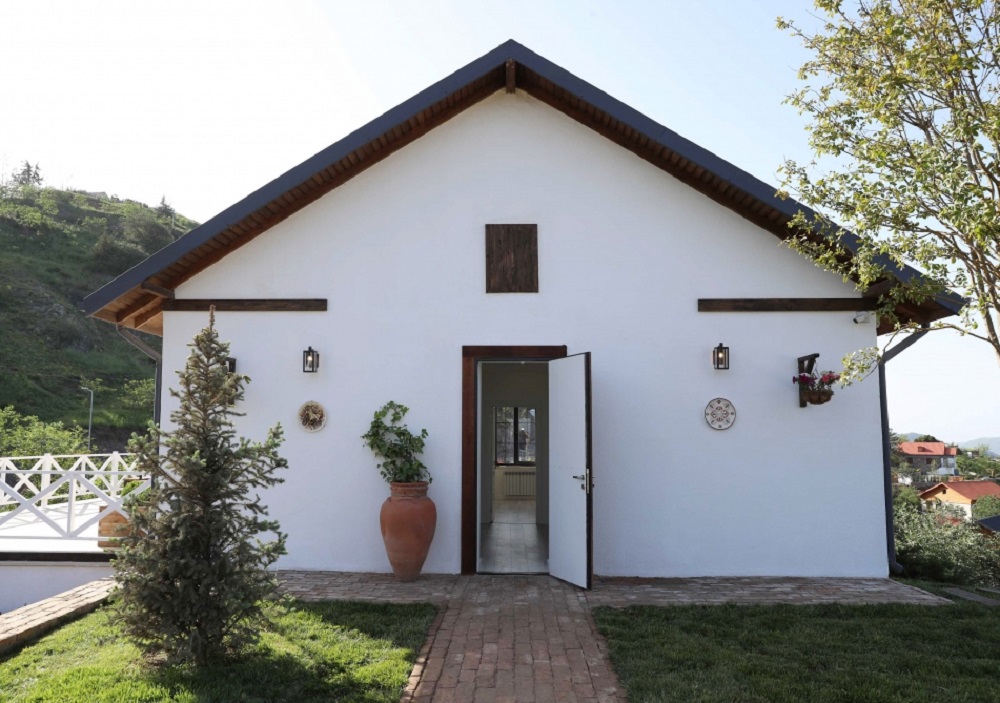 "We need to be patient"
Eldeniz Qasimov, the head of the main department of the executive power of the Lachin region, told the website Abzas Media that the work here is mainly carried out by the President's Special Representation.
"Our activities in Lachin are not organized. In Lachin, a special representation is in charge of affairs. We don't have a representative there. We organize resettlement with the State Committee for Refugees and Internally Displaced Persons. But there is a special idea about the problem of people. The resettled people are provided with everything necessary. There is enough work there, 2-3 thousand people work in construction. We do not know exactly how many people from IDP families are employed in these jobs. There will be enough jobs in the future, you need to be patient, everything will be fine. There are also shops there, besides, according to the information we have, people are provided with free food three times a day."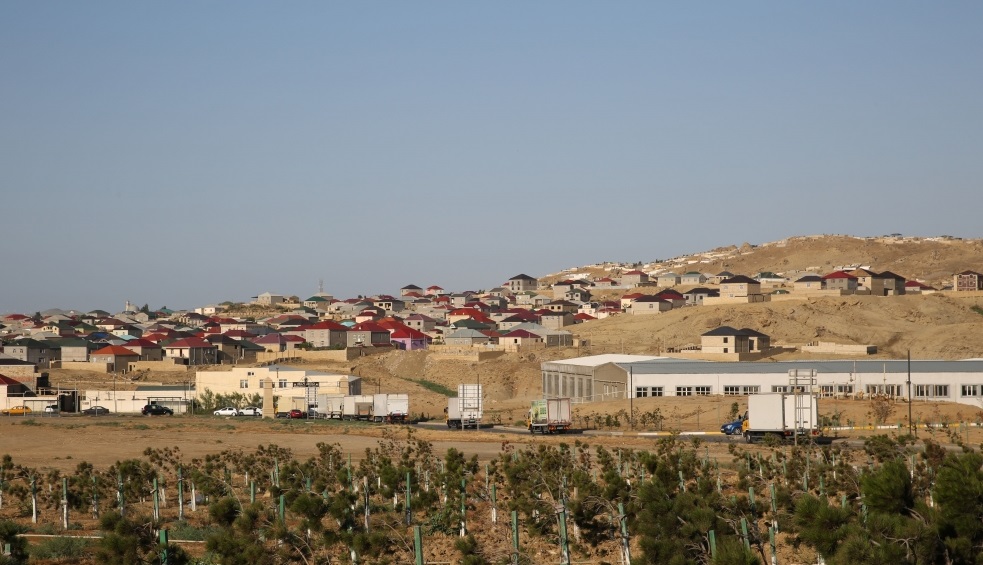 Lachin was occupied by the Armenian army on May 18, 1992 during the first Karabakh war. According to the tripartite declaration of November 10, 2020, which put an end to the second Karabakh war, on December 1 of the same year the Lachin region returned to the control of Azerbaijan.