Scandal in Abkhazia over Abkhaz doctors' visit to Tbilisi for professional development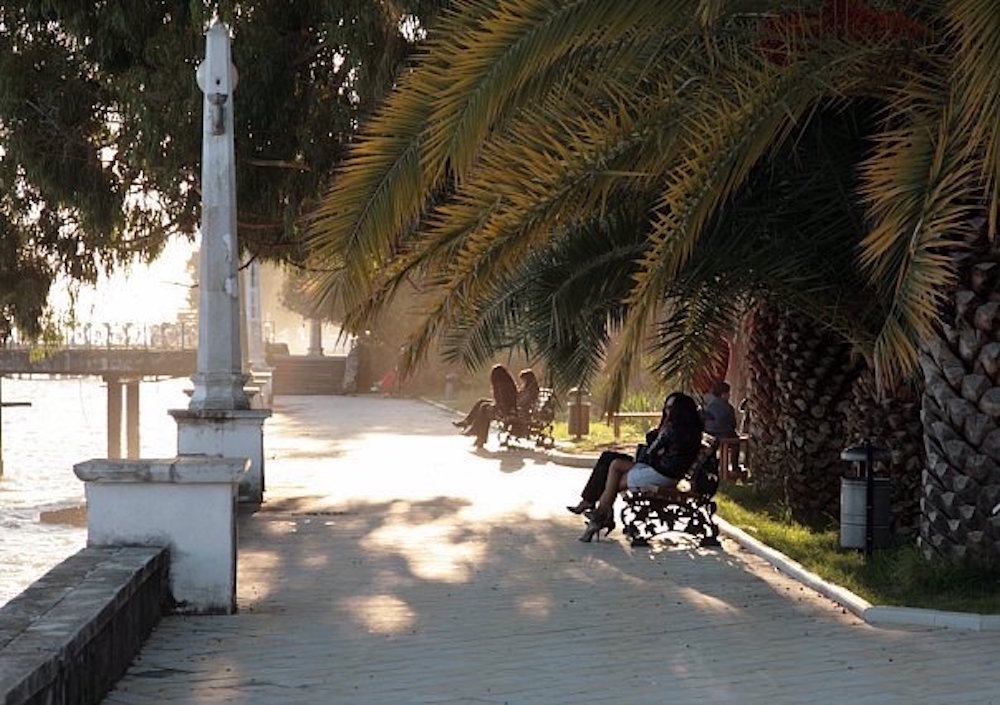 A group of Abkhaz medical professionals visited medical centre in Tbilisi to participate in a training course.
In the course they studied how to use new medical equipment in modern ambulances. However, because there was no announcement made regarding the visit and that the news was made public on social media, the visit has caused something of a scandal.
The training course was organized by Zurab Lakerbaia who is responsible for liaising with international organizations on humanitarian issues in Abkhazia. He told the Sukhum-based Nuzhnaya Gazeta news agency that the training course was an integral part of an agreement made with a Dutch NGO, which was prepared to donate a modern ambulance to Abkhazia.
"There are no specialists in Abkhazia who are acquainted with such technology. The Dutch put forward the condition that our professionals would first have to learn how to use the technology, only then would Abkhazia receive the ambulance. For now, the ambulance is in a centre in Georgia, where there are specialists well-acquainted with the equipment."
"For that reason, I invited three nurses and a driver to come and acquaint themselves with the technology in the centre. Afterwards they returned to Abkhazia," Lakerbaia said.
However, the Ministry of Healthcare officially stated that it had nothing to do with organising the trip.
"The Ministry of Healthcare concluded an agreement in December 2017 with the Russian Medical Academy of Postgraduate Education to train medical personnel," said the ministry's press service.
The also said that Abkhazia 'does not need other opportunities, especially from countries that are enemies of the Republic of Abkhazia'.
Lakerbaia further said that if this becomes an issue, then Abkhazia will not receive the ambulance it so sorely needs.
"This would be a real shame. We don't have the kind of medical equipment such as what is in this ambulance. It costs over 50 000 euros," Lakerbaia said.
Abkhaz social media users are actively discussing the case surrounding the training course, which has now raised a more pressing issue: Do residents of Abkhazia really need to go to Georgian clinics for treatment?
Some opinions from social media users:
"I wouldn't go to seek treatment from doctors in Georgia, even if I was dying. That's treason."
"When a mother has her dying child in her hands, and there's no normal doctors or money for treatment, she'd go by foot just to get her child treated by well-trained doctors, and free at that."
"It's not only the destitute, but also the very wealthy that go. People have become accustomed to freebies."
"If it's expensive to get treatment in Russia, go to Armenia where they have well-trained doctors. Why Georgia? Has everyone already forgotten the war?"
"We need to invest money into medicine in our country, then we won't have to see our people go for treatment in Georgia."
Toponyms and terminology used in the article, and views, opinions and strategies expressed in it do not necessarily reflect the views and opinions of JAMnews or any employees thereof. JAMnews reserves the right to delete comments it considers to be offensive, inflammatory, threatening, or otherwise unacceptable