Scandal erupts over Armenian defence ministry weapons tender
The Ministry of Defence of Armenia has refused to cooperate with a long-time supplier of military products, the Russian company ORSIS. In response, has company filed a lawsuit.
Experts cite a corruption scandal as the reason for Armenia's rejection of ORSIS' services. Now a recently-announced Russian-Armenian joint project to build an ammunition plant in Armenia is under threat.
• Loud "military" statements from the Armenian Prime Minister and Minister of Defense
Case details
In the spring of 2019, the Armenian Ministry of Defense announced the first open tender for the purchase of ammunition and weapons.
However, the offer worth several million dollars received just one application – from an old partner, the Russian company ORSIS. For several years the company had supplied weapons, ammunition and optics to Armenia.
Meanwhile, in 2018, the OCCRP published an investigation on ORSIS as part of an international project on reporting organized crime and corruption.
The investigation concluded that the company is associated with the former Deputy Prime Minister of Russia Dmitry Rogozin, who at one time coordinated the sale of Russian weapons to Azerbaijan. Rogozin's son, Alexei, was deputy general director of the ORSIS rifle factory until 2012. The position was then occupied by Rogozin's nephew.
Media and experts in Armenia suggest that it was this context that caused the Armenian Ministry of Defense in August 2019 to refuse to accept the ORSIS application for participation in the tender, and then altogether canceled the tender itself. The official explanation for the refusal is that the bidder allegedly did not provide the necessary documents. ORSIS refutes this statement.
The company sent letters to Prime Minister Nikol Pashinyan and Defense Minister David Tonoyan, but received no response.
Then ORSIS announced that the tender for the supply of weapons was canceled without justification and filed a lawsuit. A criminal case has been opened under the article "neglect of public service".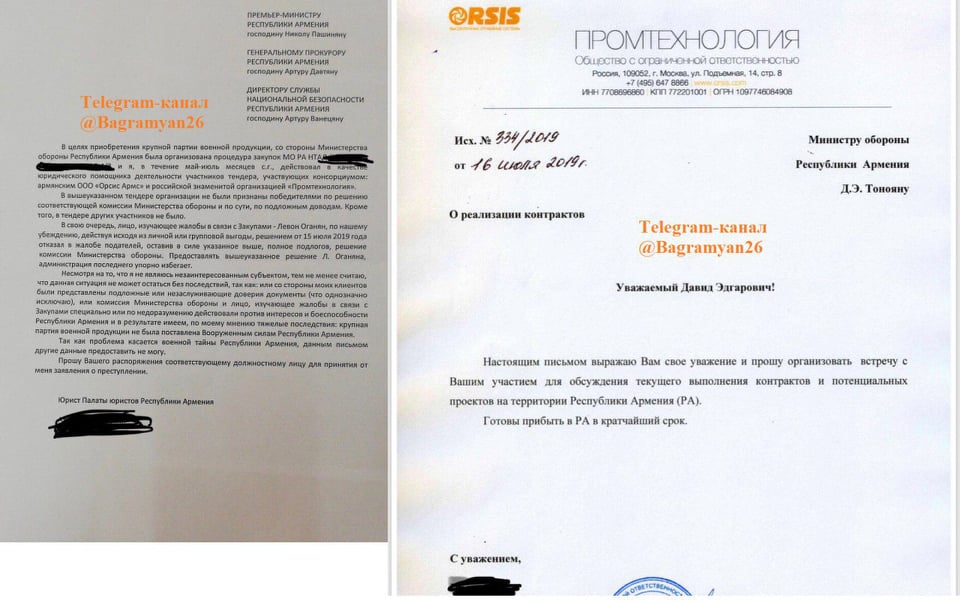 According to a company representative, ORSIS also turned to the military attache of the Russian embassy in Armenia to clarify the situation.
A spokesman for the Armenian Ministry of Defense did not comment on the situation with ORSIS. Only the following message was received from the department:
"A criminal case has been opened on this issue, and all additional information will be provided at the end of the investigation."
Russian media writes that the current situation threatens to disrupt the project to build a cartridge plant in Armenia, which relied on Russian investments.
The enterprise in question amounts to several million dollars in investments.