Russian visa centre to open in Tbilisi
A Russian visa centre will open in Tbilisi on 17 August, Russian newspaper Izvestia reports.
The visa centre will simplify the process for Georgian citizens and stateless individuals to receive a Russian visa and process documents necessary for entering the Russian Federation.
The Russian interests section at the Swiss Embassy in Tbilisi has confirmed the news to Novosti Gruzia. Given that there are no diplomatic relations between Georgia and Russia, the Swiss Embassy represents their diplomatic and other interests abroad.
The Russian visa centre will be located on Besiki Street.
Izvestia writes that Russia does not intend to abolish visa regulations for Georgian citizens, but that it does want to make the visa issuing process easier. The opening of the centre also aims to lower the risks of fraud or bribery connected to issuing visas.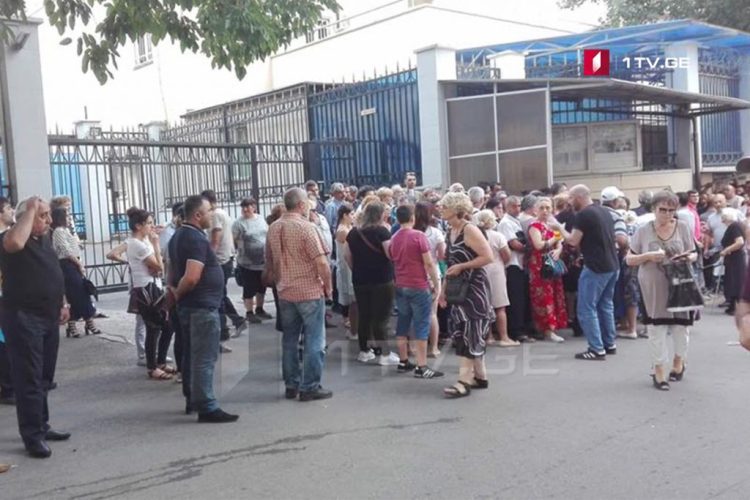 Georgians will submit their documents to the visa centre, after which they will be sent to the Russian interests section in the Swiss Embassy, where the final decision will be made.
The Special Representative of the Prime Minister of Georgia for Relations with Russia, Zurab Abashidze, hopes that the opening of the Russian visa centre in Tbilisi will lead to an improvement in the quality of visa and consular services.
The Georgian authorites have positively assessed the move. Georgian PM Mamuka Bakhtadze said at a briefing:
"Naturally, it must be carried out within the framework of the laws of Georgia, and it is. I am sure that the Ministry of Foreign Affairs of Georgia will make a statement in this regard. If it creates additional comfort for our citizens, then we can only welcome [this development]," Bakhtadze said while answering journalists' questions.
•  Moscow introduced visa regulations for Georgians in 2000. In March 2012, Tbilisi abolished visa requirements for Russian citizens.
• Georgia cut off diplomatic relations with Russia in August 2008 in response to Moscow's recognition of Abkhazia and South Ossetia as independent states.
• The Deputy Minister of Foreign Affairs of the Russian Federation Grigory Karasin had stated earlier that Moscow is ready to cancel visa requirements for Georgians, but that for this to happen the country must 'lead an effective fight against terrorism'. Karasin says that anti-terror raids are frequently carried out in Tbilisi and Pankisi Gorge, and thus the question of security is key when discussing visa issues.