Research shows that Georgian media covers Muslims insufficiently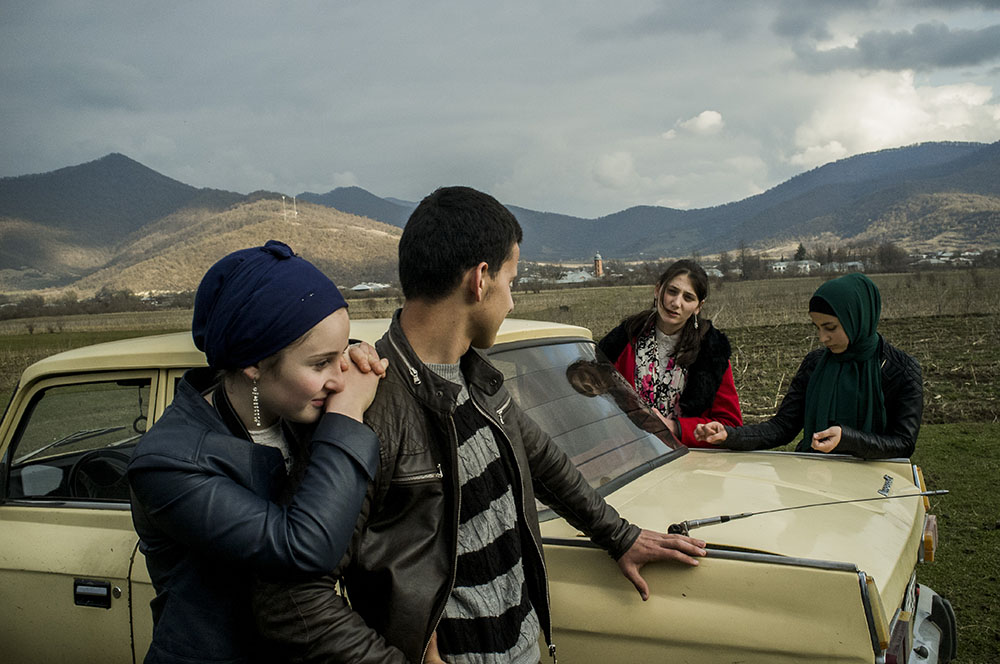 How does media cover the lives of Muslim communities in Georgia, Azerbaijan, Russia, and Turkey? A study conducted in these four countries by the International Media Development Fund has the answer.
The following details were found:
-Russian media, in reference to Muslim communities, paid more attention to conflicts in the Middle East and terrorism.
-Georgian media (mainly online publications) most often referred to topics of human rights.
-Azerbaijani media focused on religious topics.
-Turkish media focuses on issues of international relations.
In Georgia, the study was conducted from April to May 2017 in three regions where Muslim communities lives close together: in Kvemo Kartli, the high mountain villages of the Adjara region, and Pankisi Gorge. The research topic in Georgia was specialized: "Problems of Muslim Youth and Information Studies". A total of 1 206 respondents ranging in age from 18-29 were interviewed.
Respondents were asked about their sources of information, their assessment on local media's coverage on Muslim topics and whether journalists report on the problems of young Muslims.
Respondents' opinion: Georgian media inadequately, and more often negatively, talk about Muslims
Only 33.3% of respondents said that Georgian media positively illustrates the life of the Muslim community in Georgia – it's life, traditions, and problems. Many also noted that such publications are clearly not sufficient.
Nevertheless, during the interview, people particularly complained that Muslims are often equated with terrorists. The majority of respondents said that terms used in Georgian media are unacceptable to them, such as: 'Tatars' , 'Mohammedans', 'Mohammedan Meskhetians' and 'Meskhetian Turks'.
Respondents suggested alternative terms: 'Azerbaijanis', 'Kists', 'Muslims', 'Meshketian Muslims' and 'deported Meskhetians'.
"When Andres Breivik killed more than 70 young people, they didn't mention whether he was a Christian, a fire worshipper or a Buddhist. But if a Muslim is involved in a terrorist act, then his religion is brought to the forefront… Roughly speaking, everything negative is placed on us," one of the young respondents said during the survey.
One of the young respondents from Adjara assessed the frequent use of the word 'Tatar' in reference to Adjarian Muslims: "The word 'Tatar' sounds disdainful to me. I'm an Adjarian Georgian, why are they calling me a 'Tatar'? Just because those invaders were once here? Then let's call Kakhetians 'Leks' or 'Kisilbashs', they ruled there once upon a time."
Media monitoring revealed that Georgian TV channels most often turn to the topic of Muslims when officials congratulate the community on religious holidays. The views of representatives of the Muslim community itself are rarely presented on Georgian television though.
"Georgian media only remembers us if there is a crime, or when a prime minister or president comes to the region. The rest of the time, our problems are of no interest to anyone. And the coverage of Muslim topics is often full of ethical infractions. They talk about us as if we were foreigners. We feel like we aren't perceived as full-fledged citizens of Georgia," said Gulnara Mamadova, a 23-year-old resident of Rustavi.
Sources of information
According to the research, Georgian television channels, including 'Rustavi 2' and 'Imedi', are the main sources of information for young Muslims in Georgia.
In second place were different publications in different regions. In the Adjara and Pankisi regions, there's Russian and Turkish media. In Kvemo Kartli, where a concentration of Azerbaijanis live there's Azerbaijani media.
In all three regions, TV was the main source of information (75.5%), though the role of online publications (53.9%) and social networks (45.7%) were also noticeable.
The majority of respondents said that they receive information in Georgian (93.9%). Russian media leads as a 'second language' (37.1%).
Among Russian-language TV channels, the most popular are Channel One (37.1% of respondents), NTV (36.2%) and RTR (29%). Other foreign channels include BBC (25.9%), Turkish-speaking ATV (21.3%), and TRT1 (20.4%).
In Kvemo Kartli, Azerbaijani websites OXU.AZ and BIG.AZ as well as Turkish Cumhuriyet.com.tr and Milliyet.com.tr are more popular than Georgian-language online editions.
The International Media Development Fund's study monitored the following media platforms: Georgian-speaking TV channels – 'Rustavi-2', 'Imedi', Public Broadcasting, Public Broadcasting of the Adjara Region, IPN, PIA, 'Netgazeti' and 'Georgia and the World'. Russian media – NTV, 'Planet RTR', 'Channel One', and 'Sputnik'.Azerbaijani media, oxu.az and big.az. Lastly, Turkish editions of Cumhuriyet.com.tr and milliyet.com.tr.