What's wrong with the schools? Six problems in Georgian education
Problems in Georgian schools
According to a study by the United Nations Children's Fund (UNICEF), parents and family members of almost 80 percent of schoolchildren are satisfied with the quality of secondary education. At the same time, almost 19 percent of children study additionally with private tutors and the same number would like to, but cannot because of lack of money.
Considering that we often hear that the country is dissatisfied with schools, these results of the study came as a surprise to many. The report does not provide reasons for the satisfaction or dissatisfaction of parents with the quality of school education.
JAMnews talked to specialists and experts who listed the main shortcomings of school education in Georgia.
Problems are solved very slowly
One of the most important factors hindering the development of school education is that any problem that arises in this area, complex or not, is solved very slowly, says Simon Janashia, an expert in the field of education.
"The school system and schools as organizations in principle develop very slowly. Neither the educational process nor the management principles change qualitatively, the system solves simple problems for years. If the development of the system is not accelerated, we will have to solve these problems for centuries."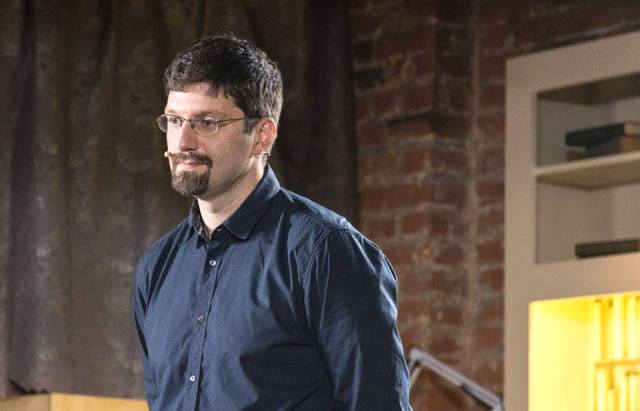 According to him, there are certain rules that prevent the school from developing.
"For example, let's take the procurement system. To solve a simple technical issue, say, to buy paper, a printer cartridge, etc., it takes a very long time," he says.
According to Janashia, everyone is aware of this problem, including those who make decisions, but they say they don't know how to make the process more efficient.
"There are standards for the size of tables and chairs, but what if, say, the child is tall? My son had this problem. When you tell them that it would be more comfortable for a tall child to sit in another chair, they answer that yes, you are right. And when you offer to change the chair, they start looking for bureaucratic justifications – at school they say that the standard for entry-level determines the size of the table, which is then checked by the state. And they can't put the child in another chair."
Centralized management
Experts believe that bureaucratic barriers and all other problems are connected with the fact that schools and school education are managed centrally.
Education policy is over-regulated, and the ruling authorities and officials who are subordinate to them receive money for creating and then testing these rules, said Tamar Mosiashvili, an education expert.
---
---
"Who should decide who will run the school? The law tells us that a school can choose a director, but in fact there are rules according to which the appointments are made by the Ministry of Education and Science."
The system treats different schools the same, regardless of their needs, and this hinders their development, Janashia believes. According to him, depending on the realities in which the country exists, in some cases autonomy for the school is good, but sometimes it is better for the school to give up part of the autonomy in order to start developing rapidly.
Tamar Mosiashvili says it is difficult for small schools in rural areas with small budgets, for example, to find a financier who knows how to apply public procurement law.
"Accordingly, it is difficult for such schools to act in a certain legal environment and make decisions quickly. The solution to this problem is not to give more autonomy, but to transfer the purchasing function, for example, to the district level.
Beneficial and necessary initiatives also suffer from a centralized approach, such as the regulation of the teaching profession, the teacher's professional development scheme, which provides teachers with a certain status according to their qualifications."
The problem is that decisions important for the education system that affect teachers and school workers are made behind closed doors without their participation, says Giorgi Chanturia, director of the Education Coalition.
As one example, Chanturia cites the rule of providing a portfolio, which provoked protests from teachers. Under the professional development scheme, teachers were required to submit a portfolio in addition to passing an exam in order to be promoted. This, perhaps, is not bad in itself, but some teachers found the deadlines unacceptable, and someone does not want to associate the portfolio with a change in status in the profession. Finally, after a meeting between the minister and teachers, it was decided to postpone the deadline for submitting portfolios by one month.
"It is not right that the minister and other officials know better how to deal with teachers' problems. This shows that our education system is built on very undemocratic principles. Other problems follow from centralization, even inequality. Poor nutrition among schoolchildren is also a serious problem, but no steps have been taken in this direction for several years."
A number of studies confirm that inequality in access to education remains a major problem in Georgia.
According to the Child Welfare Survey report made by UNICEF and the Statistical Service of Georgia, 37.8 percent of children in Georgia have material and social problems. In addition, the results of this study show that school meals are a serious problem: more than a third of children (34.9 percent) never eat while they are at school, just over a quarter of children (27 percent) eat daily at school. Children from socially disadvantaged families and families with financial difficulties are much more likely to never eat at school (44.9 percent) than children from well-to-do families (28.4 percent).
The reasons why children do not eat at school vary by location. The main problem for rural areas is that there is nowhere to buy food for the school. This reason was noted in 47.9 percent of cases. In urban-type settlements, the lack of food facilities in the school itself or near it is less common (28 percent). But the following reasons are more common: the family does not have money to buy school meals (24.1 percent) and parents' doubts about the quality of school meals (14.2 percent). A more noticeable difference was observed between children from disadvantaged families and financially disadvantaged and wealthy: children from disadvantaged families do not eat at school – 37.7 percent do not have enough money to buy food at school or to take food from home. For the same reason, only 3.3 percent of well-to-do children skip meals during school hours.
The nutrition program has not only a social, but also an educational goal, and this has a significant impact on the development of children, says Chanturia.
Inequality has become particularly visible during the pandemic, when schools closed and learning moved online. According to a joint report by the UN Children's Fund and the International Telecommunication Union, published on December 1, 2020, 15 percent of school-age children in Georgia did not have internet access at home. And this is when schools were closed during the pandemic and children had to study online. According to a UNICEF report from May of that year ("Vulnerable Children and Risks During Coronavirus (COVID-19)"), 50,400 children aged 3 to 17 did not have access to the Internet and computers at home. The same study found that 75,000 children aged 4 to 17 had fewer than three books at home.
Children in the regions have even more difficulties which affects their academic performance. According to the latest data from another authoritative 2018 study, the Program for International Student Assessment (PISA), students with low socioeconomic status scored 68 points lower in reading than students with high socioeconomic status. The level of reading skills also differs in cities and regions.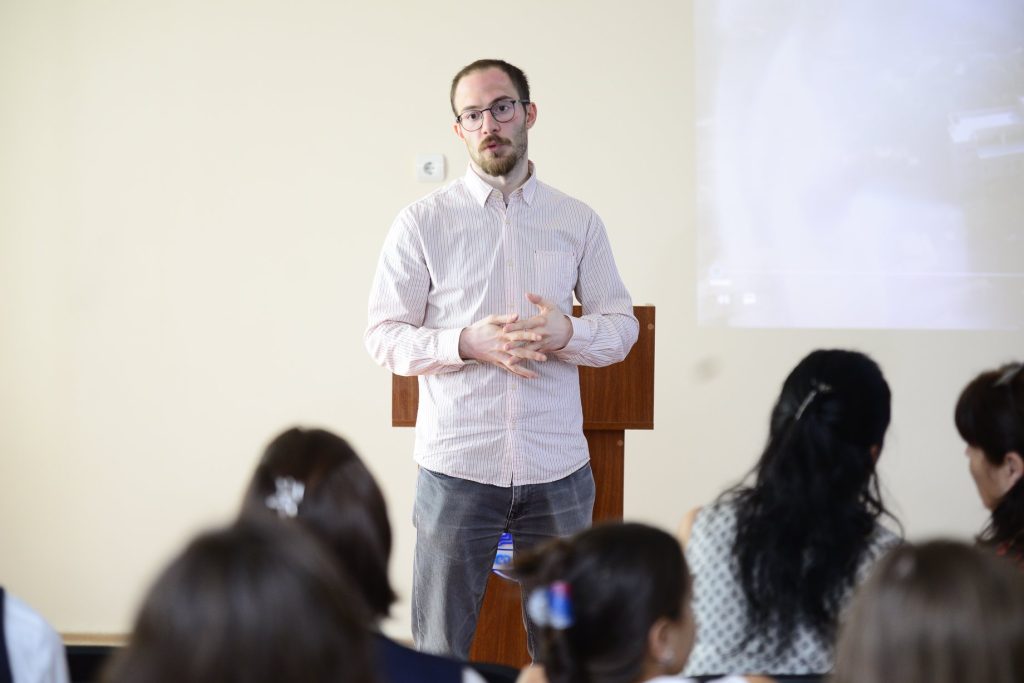 "Unfortunately, we see that in groups with high socio-economic opportunities, families have the resources to develop, while the rest do not. We have elite schools where preferential groups study and food is organized, there are different programs, better infrastructure, etc. The rest are actually cut off from all this, and we see that the development of these children is completely different. Some are on the path of development, while others are caught in a vicious cycle of poverty. If you look more broadly and over many years, then schools actually contribute to the reproduction of this inequality and segregation, while, on the contrary, they should have reduced them," says Chanturia.
The quality of education
Children have been assessed in many studies, and it seems that the development of basic skills in Georgian schools is not going as we would like, says Simon Janashia.
One of the most authoritative international studies of student assessment worldwide is PISA. The latest PISA study was published in 2018, and according to it, the quality of education in Georgian schools really leaves much to be desired.
PISA assessed students' competencies in reading, math, and science. The study involved 79 countries and administrative units. 37 of them are members of the OECD (Organization for Economic Cooperation and Development), i.е. developed countries, and the remaining 42 (including Georgia) are OECD partners, i.e. developing countries.
In terms of reading performance, Georgian students lag far behind children from developed countries, as well as many developing countries. Georgia's rating is in the range of 70-71 out of 79 countries. 64 percent of students in Georgia have reading skills below the basic level, 36 percent at the basic level, and only two percent of students are in the high achievement group. The situation is not much better in mathematics. The rating place of Georgia is between 63-68 places. The ranking of Georgia in natural sciences is between 71st and 74th places.
"Children do not have developed reading skills, and this is a basic skill for the development of everything else. For example, if a person does not have reading skills, it becomes difficult for them to develop critical skills. You can't study history or biology if you don't have reading skills," Janashia says.
The quality of school education does not stand up to criticism, says Chanturia.
"We have a lot of students who really have problems in terms of confirming the minimum competencies, and, most importantly, the school not only teaches only subjects, it is an institution with broader opportunities, including social integration, social development. This goal is not perceived by us, including the ministry. For them, the school also has a specific goal – for the child to learn math and go home, "says Chanturia.
Politicized schools
Discrimination against teachers for political reasons in schools and the inclusion of teachers in the electoral process remains one of the important problems. A number of non-governmental organizations talk about this in their report. Observing "fair elections", principals and teachers of public schools are often forced to participate in the election campaign and use as leverage the promise to keep their subordinates in the workplace.
On December 2, 2018, the director of the 6th comprehensive school in Zugdidi, Iya Kerzaya, died of a stroke.
The deterioration of Kerzai's health was preceded by an inspection of the school by an inspection team from the Ministry of Education. According to the department, the check was launched at the request of a certain citizen and revealed "various serious violations." However, the principal of the school explained the check by the fact that before the elections they tried to put pressure on her: she was offered to work in the Georgian Dream [the ruling party of Georgia], and, having received a refusal, they threatened to expel her from the school and began the check.
According to a report by the International Society for Fair Elections and Democracy (ISFED), an inspection of the school where Kerzaya worked likely revealed signs of politically motivated discrimination.
This is not an isolated case of pressure on school principals. In 2021, the organization released a document that it says the source gave them under guarantees of anonymity. According to ISFED, the document shows that the Education Resource Center of the Kvareli Municipality involved principals of general education schools and their deputies in the election campaign in favor of Ketevan Chipashvili, a candidate for the Georgian Dream city council.
In addition, in recent years the organization has been vocal about using "expiry" for objectionable directors as a punitive mechanism, with some directors getting contract extensions and others not.
In 2022, Transparency International Georgia and Fair Elections examined documentation that they believed likely included an email generated by Georgian Dream ([email protected]), 2018-2019 correspondence, and documents from 2020. In addition, some of the data there was verified by open sources. The study says that from the fall of 2020 to August 2021, the Ministry of Education and Science did not renew the contracts of at least 112 public school principals after their term expired, and only 95 of these 112 principals were assessed in a document provided by the source.
"Educational Resource Centers had a negative rating of 29 dismissed directors, the ruling party had 80 directors, and the State Security Service had 89. These data show that the assessments of the State Security Service and the ruling party were critical to the dismissal of directors, which is illegal and a completely unacceptable practice if confirmed," the non-governmental organizations say.
Intimidation
Bullying is physical and mental abuse by a person or group of people towards another who is unable to defend himself in this situation. According to UNICEF, there are three types of bullying: emotional, verbal and physical. Behavior typical of bullying includes: name-calling, ridicule, boycott, swear words, written and verbal abuse, suspension from social activities, threats, intimidation, slander, physical abuse.
According to the Parliamentary Report of the Public Defender of Georgia for 2022, the number of visits to the psychosocial center for child abuse is increasing every year, reaching 315 in 2022.
"However, the results of the study show that both the prevention of violence against and among children and the response of professionals to cases continue to be fraught with a number of problems. In this regard, one of the most acute problems remains the prohibition of violence, corporal punishment in educational institutions and the effective response to precedents, which became the basis for the initiation of 79 administrative cases in 2022," the report says.
In schools, bullying occurs not only among students, but also by adults, including teachers and administration, says Chanturia. This is confirmed by the Public Defender's 2017 report "Current Situation of Violence Against Students in Educational Institutions". The document shows clear harassment and both physical and psychological abuse by teachers.
The forms of humiliating treatment of children by the elders are named: "moron", "stupid", "stupid", "down", "brat", "brainless", "geese", "stupid", "donkeys", "children of scum", "don't bark like dogs", "an apple from an apple tree", "you will all rot in prison", "damn you", "you don't grow up in a family?!", "if you were my child, I wouldn't feed you", "If I were your parent, I wouldn't let you out of the house", "you wear clothes in vain", "so that your blood dries up, beggars", "degenerates", "you grow up in a pigsty", "go and tell your moronic mothers everything."
The study also notes that children report incidents of physical abuse used by teachers, such as pulling their ears, pulling their hair, spanking, punching, putting students in a corner, hitting them with a pointer, ruler, stick or book, may damage personal belongings, or be expelled from classes.
"Serious work is needed in all directions. In general, the school is an open institution, and it is influenced not only by the processes taking place within the school, but also by the external context. For example, a school in Svaneti and a school in the center of Tbilisi are completely different from each other, although the same rules apply there. Because the external context is different. If we look at the external environment, then in it insults to each other, quarrels, fights, physical reprisals become almost the norm. And all this obviously affects the school. If something does change in schools, then perhaps these changes will again be caused by external factors, and not by intervention in educational policy. I do not remember a single plan or program on the part of the state that would not try to solve this problem," says Giorgi Chanturia.