Presidents of Russia, Turkey, Iran meet for second time in 6 months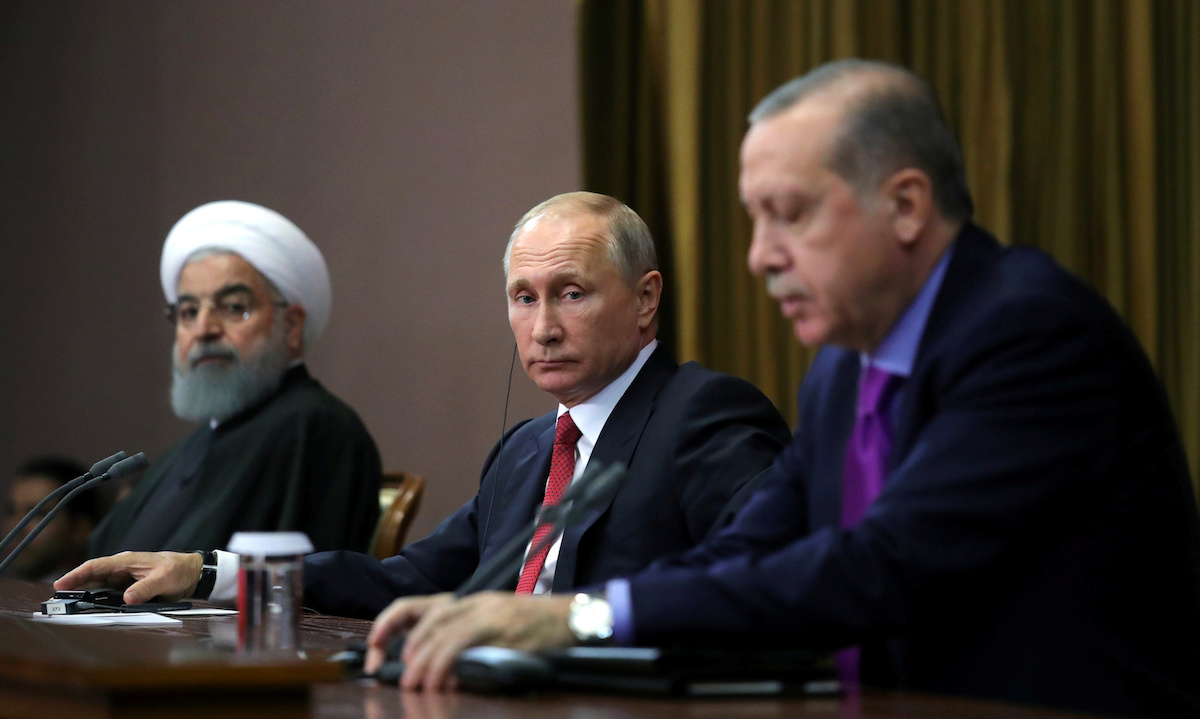 Trilateral discussions are being held between the presidents of Russia, Turkey and Iran – Vladimir Putin, Recep Tayyip Erdogan and Hassan Rouhani – from 2 – 3 April, reports Reuters.
Kremlin aide Yuri Ushakov says that a joint statement will be released after the talks. The statement will emphasise "dedication to support for the sovereignty, independence and territorial integrity of Syria".
At the summit in Ankara, Vladimir Putin and Hassan Rouhani plan to meet face-to-face to discuss Iran's nuclear programme.
Putin, Erdogan and Rouhani last met in Sochi in November 2017.
When approached for comment on that meeting, Putin said its most important result was an agreement to hold a congress on the peaceful resolution of the conflict in Syria. Its main aims would be to work out a new Syrian constitution and to conduct elections on the basis of its stipulations. However, this congress has never come about.
On 19 December 2016, Russia's Ambassador to Turkey Andrei Karlov was killed. The Ministry of Foreign Affairs labelled the incident a terror attack.
In the run-up to the 2 April 2018 talks:
A Turkish court ordered the arrest of one of Erdogan's biggest opponents – Fethullah Gulen, who lives in exile in the United States. He has been accused of organising the murder of Karlov. Many experts believe that Erdogan is trying to deal with two problems simultaneously in doing so: first, the arrest warrant is a gesture to Putin before the talks begin, and secondly, the president of Turkey is again lashing out against his main enemy – Fethullah Gulen.