Presidential elections in Georgia - politicians at polling stations
Photos, video and other updates will be added to the article throughout the day.  
Georgia is holding its presidential elections today. The Central Election Commission (CEC) says that voting is taking place in a calm environment.
At 10 am the voter turnout was six per cent. Two hours later, the voter turnout was 15.95 per cent – some 1.2 percentage points lower than the presidential elections in 2013, reported the CEC.
Outgoing President Giorgi Margvelashvili has already cast his ballot, noting that he had voted for "a candidate who will be president for all residents of Georgia."
Margvelashvili has been the president of Georgia for five years. He is the first president in the history of Georgia to not run for a second term.
President of Georgia Giorgi Margvelashvili at a polling station. Photo: David Pipia.
Former prime minister Bidzina Ivanishvili came to vote with his wife, and stated that there is a small possibility that there will be a second round of voting.
Video: Bidzina Ivanishvili at a polling station. Photo: Tornike Mandaria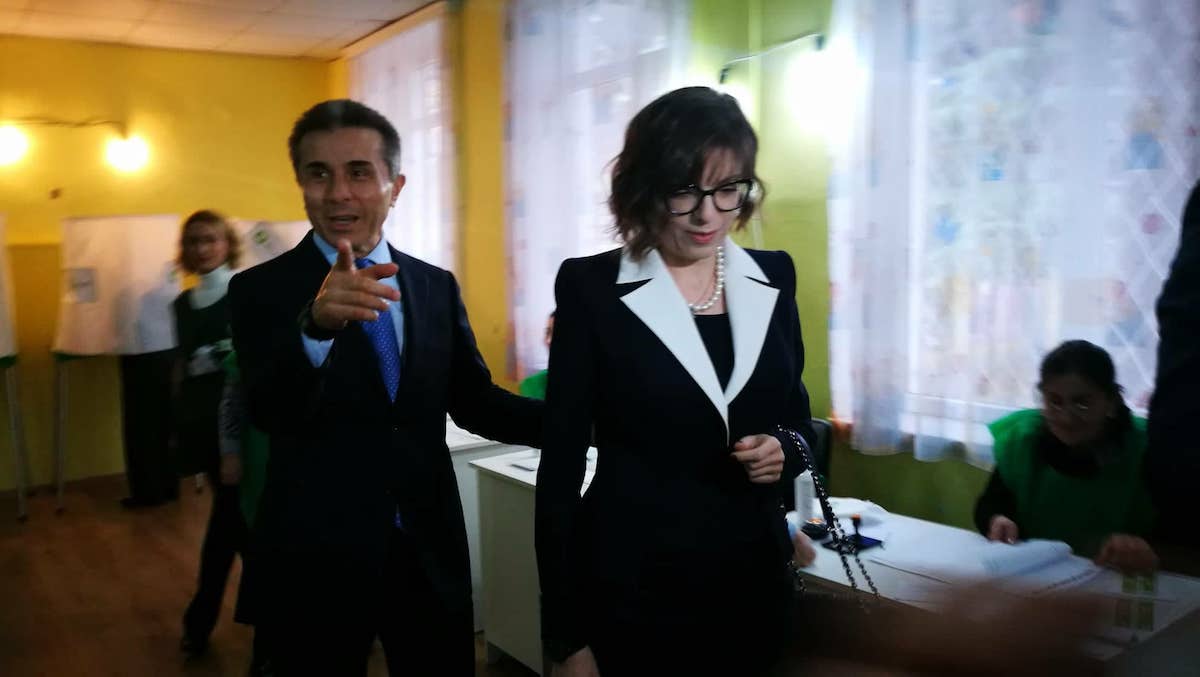 The Prime Minister of Georgia, Mamuka Bakhtadze, also cast his vote.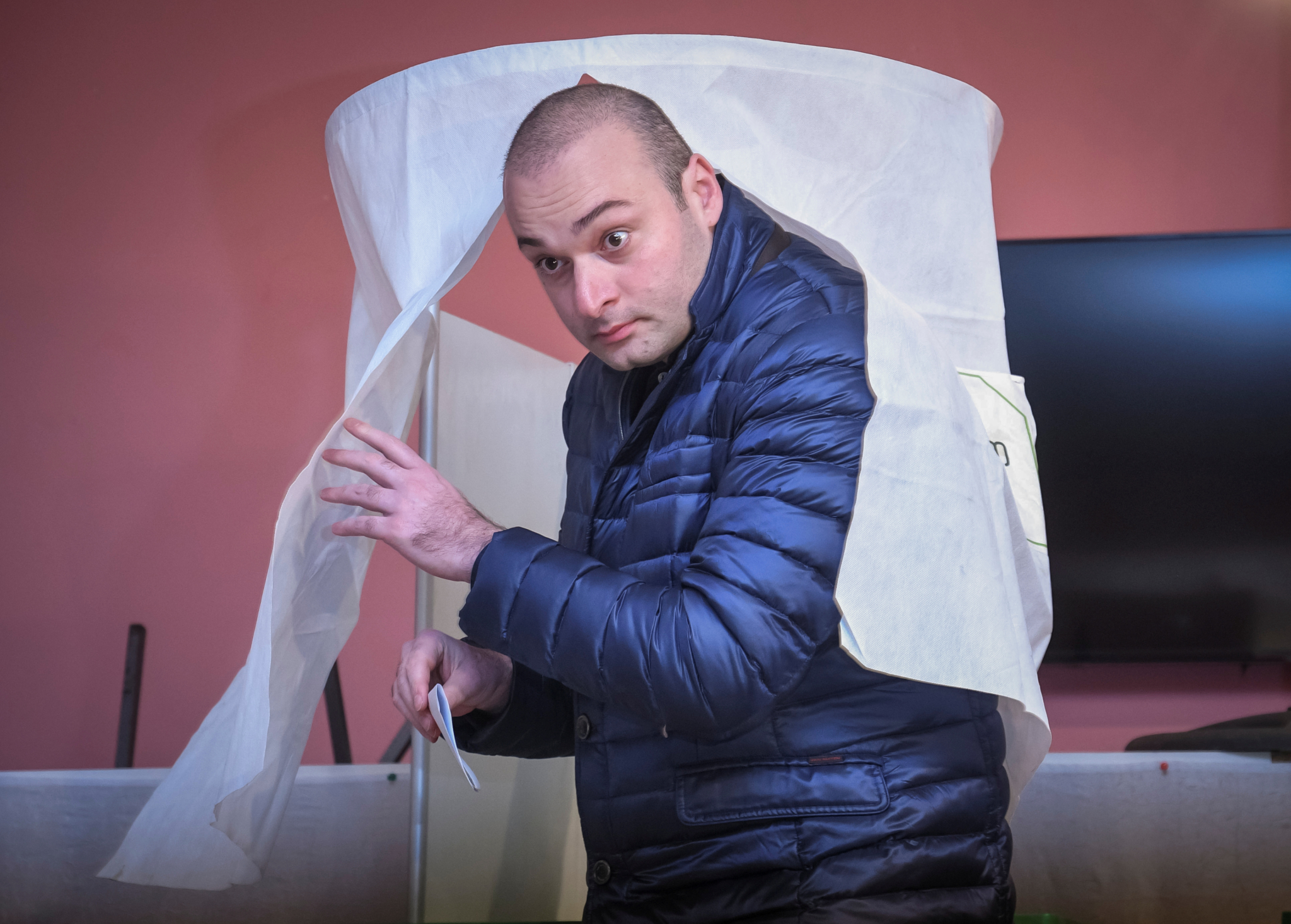 Salome Zourabichvili stated that she had voted for a "peaceful, united and democratic Georgia with a rule of law".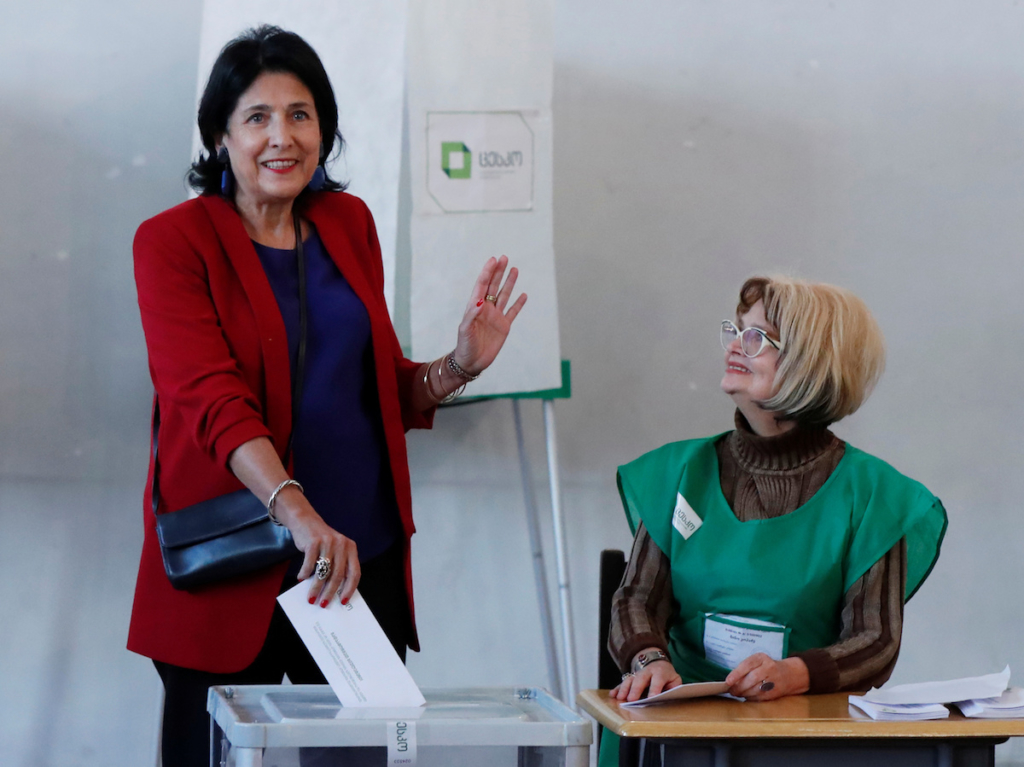 Grigol Vashadze is the candidate of a united opposition group and the main opponent of the government-supported candidate Salome Zourabichvili. The opposition group is largely made up of the United National Movement – the party of former president Mikheil Saakashvili.
Vashadze told journalists that the authorities were trying to falsify the election results.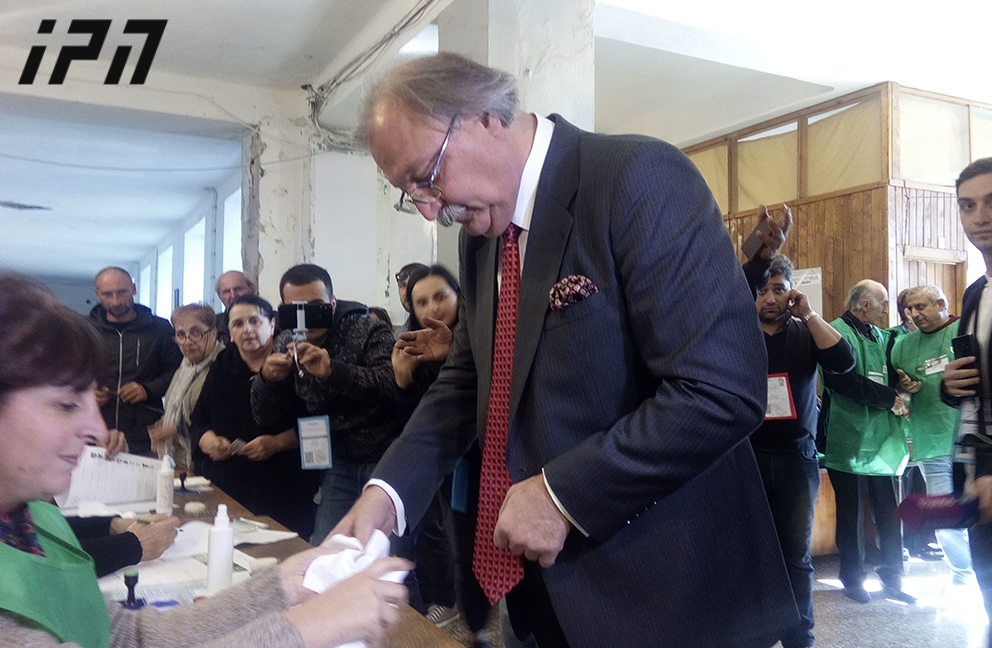 David Bakradze from the European Georgian party and his wife also voted. Bakradze is in the top three most popular candidates.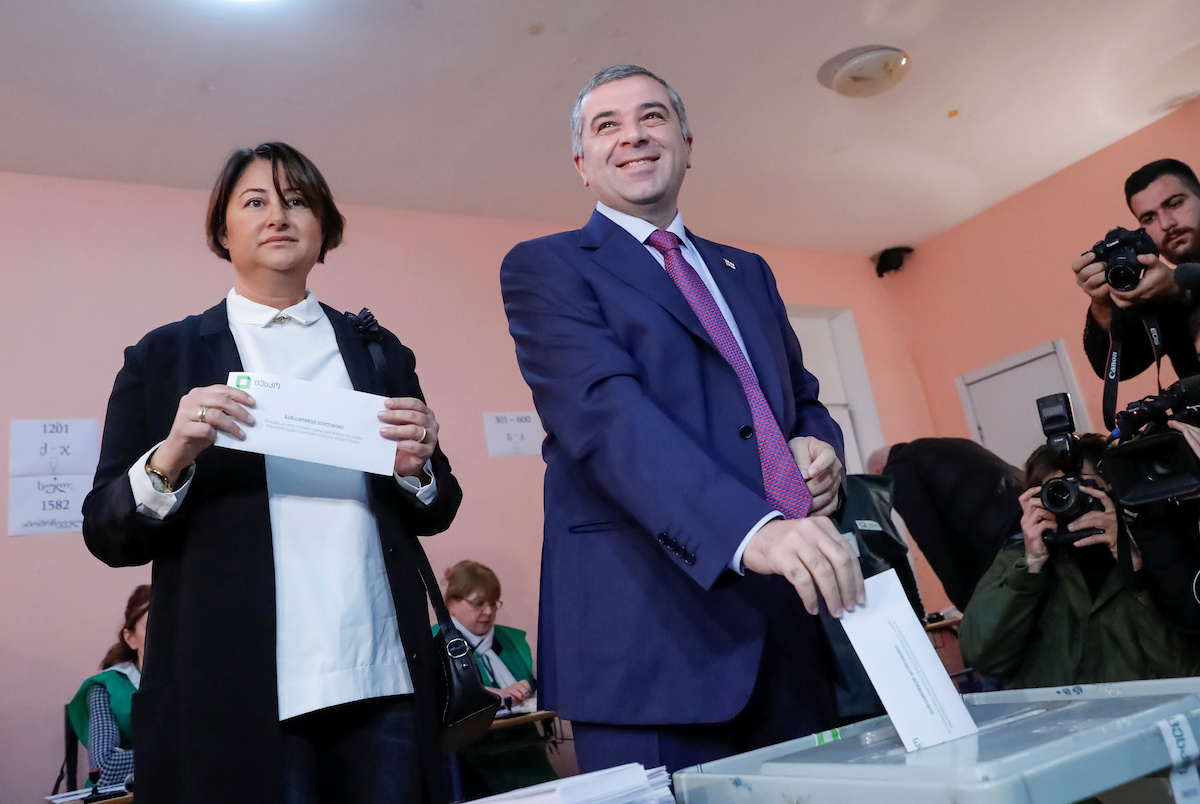 Prima ballerina Nino Ananiashvili, wife of candidate Grigol Vashadze, has also voted.
Ananiashvili appealed to the public saying, "Sisters and brothers, don't be lazy, come out and vote!"