Pope Francis in Baku
A one-day visit of the Pope of the Roman Catholic Church to Baku has finished. To sum up, the public has not been particularly enthused over the event.
Within one day, the Roman Pontiff managed to deliver a mass in Baku Catholic Church, to meet with country's President and the government officials, as well as with Sheikh-ul-Islam Haji Allahshukur Pashazadeh. This event was covered by the country's key 'official' Mass Media.
A 'mandatory' program was performed: the Pope said, he wished peaceful resolution of the Karabakh problem; Ilham Aliyev stated, the conflict should be solved within the frames of Azerbaijan's territorial integrity.
Then, the discussion focused on unprecedented tolerance of the Azerbaijani people, as well as on multiplication of evil in the world, which the Pope regretted.
Public
As for the wider public, it took the Pope's visit half-heartedly. The predominant mood among the Muslims (who are certainly in the majority in Azerbaijan) was as follows: 'Why should we care?' There were more and more jokes on social media: 'They brought the Pope, so that he could figure out, who had put a spell on us. Some hinted at the ancient manuscripts restoration project, in which Heydar Aliyev Foundation, headed by the First Lady of Azerbaijan, assisted the Vatican in 2014: "One more ancient Catholic utensil will be repaired after this visit for a couple of billions, and that will be done on Azerbaijani taxpayers' money.
The impressions of those, who attended the mass, certainly differ: "Pope Francis aspersed me with holy water and three times passed by within arm's reach. I really didn't expect, there would be such inexpressible sensations after the mass. Strange enough, but there are such sensations.
Tolerance
There are only 2,000 Catholics in Azerbaijan. The Church of the Virgin Mary's Immaculate Conception in Baku is the only Roma Catholic Church in the country, with the parish amounting just to 200 people. Having been ratified by Vatican, the Agreement with the Azerbaijani government on state registration of the Catholic community entered into force on July 6, 2011.
Alike other religious communities (the Orthodox, Jewish), the representatives of the Catholic community regularly express gratitude to the Azerbaijani government for peaceful coexistence of all religious groups and for no discrimination.
However, the Azerbaijani society's tolerance doesn't imply lively interest in the affairs of any other religions but Islam. This is evidenced, for example, by Gunduz Agayev's cartoon featuring the police 'herding' Azerbaijanis to welcome the Pope, which has expressed the general idea.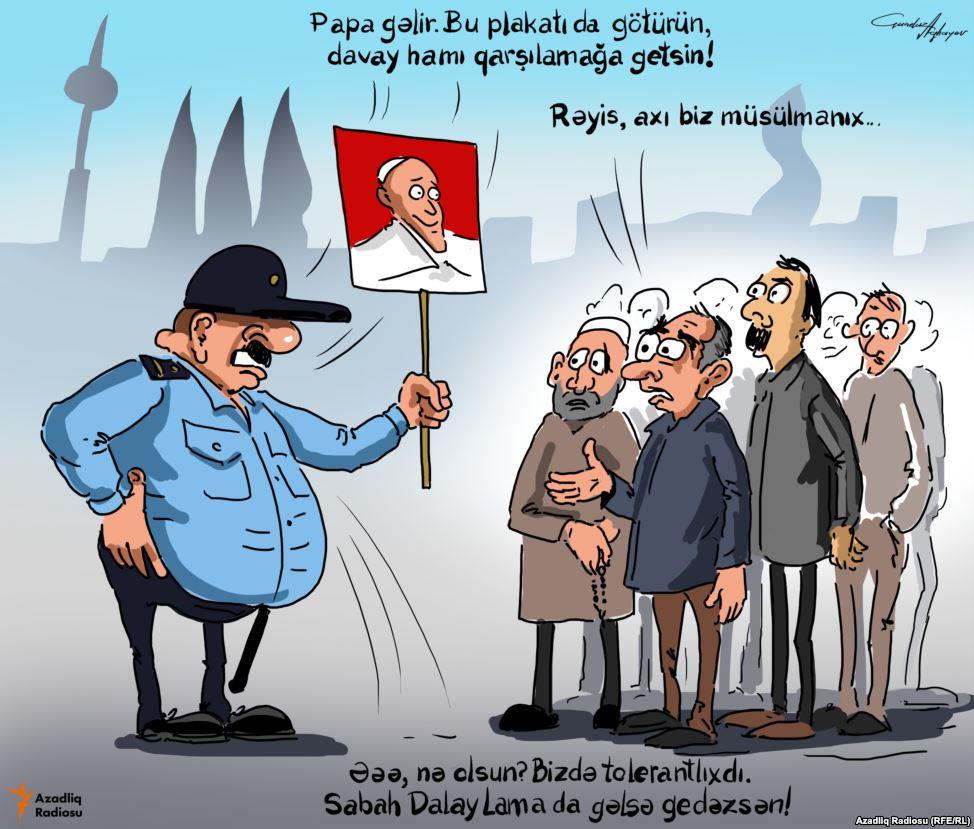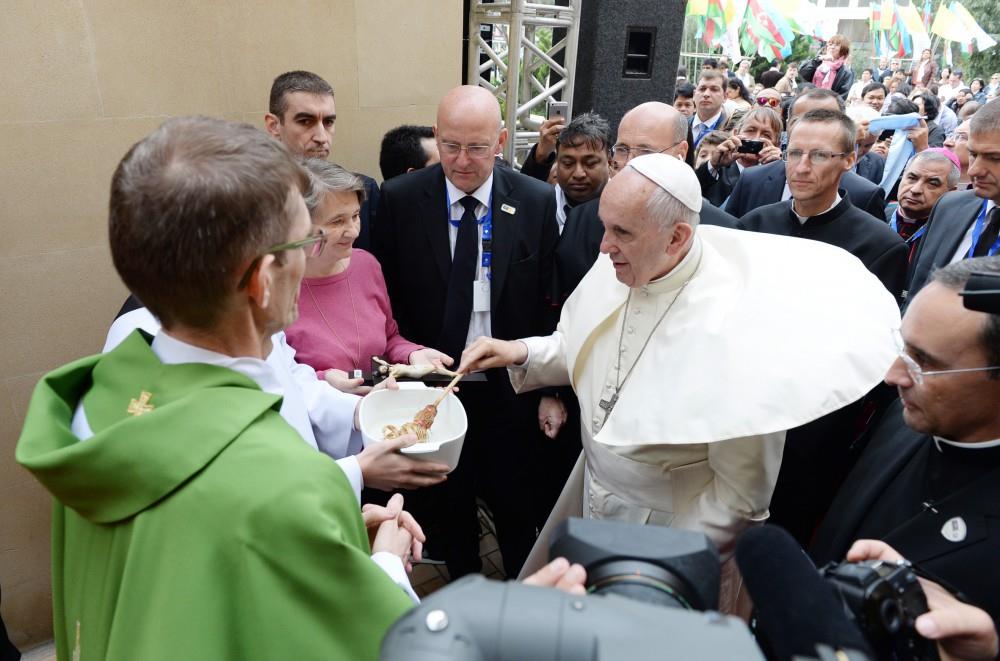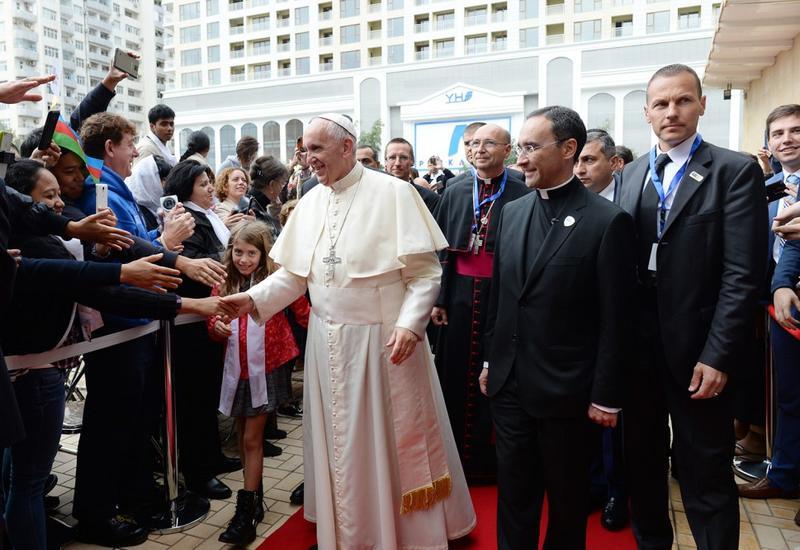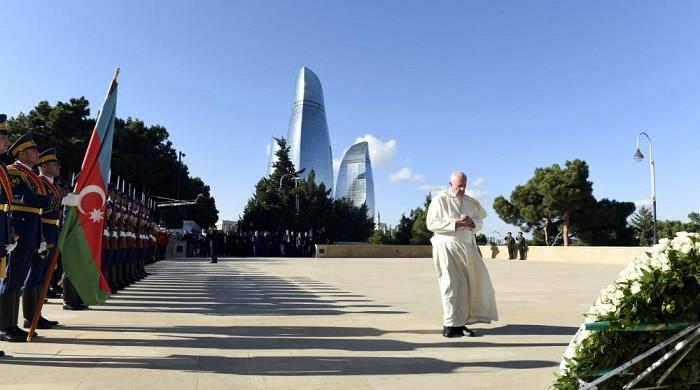 Published 03.10.2016