Photo report: Georgia's Akhalkalaki: life after Russian troops withdrew from the base
The 62nd military base of the Armed Forces of Russia (formerly the USSR) was pulled out of the Georgian town of Akhalkalaki in June 2007.
Akhalkalaki's population is mostly comprised of ethnic Armenians. About 2 000 locals served or worked on the Russian base. Back in 2005, when an agreement for the withdrawal of Russian troops from the base was reached, Georgian President Mikheil Saakashvili said that the Georgian authorities will help the locals find work. There were also plans to open a Georgian military base at the location.
However, the base was not opened in Saakashvili's time, and it was only in 2014 that the current authorities started taking steps in this direction.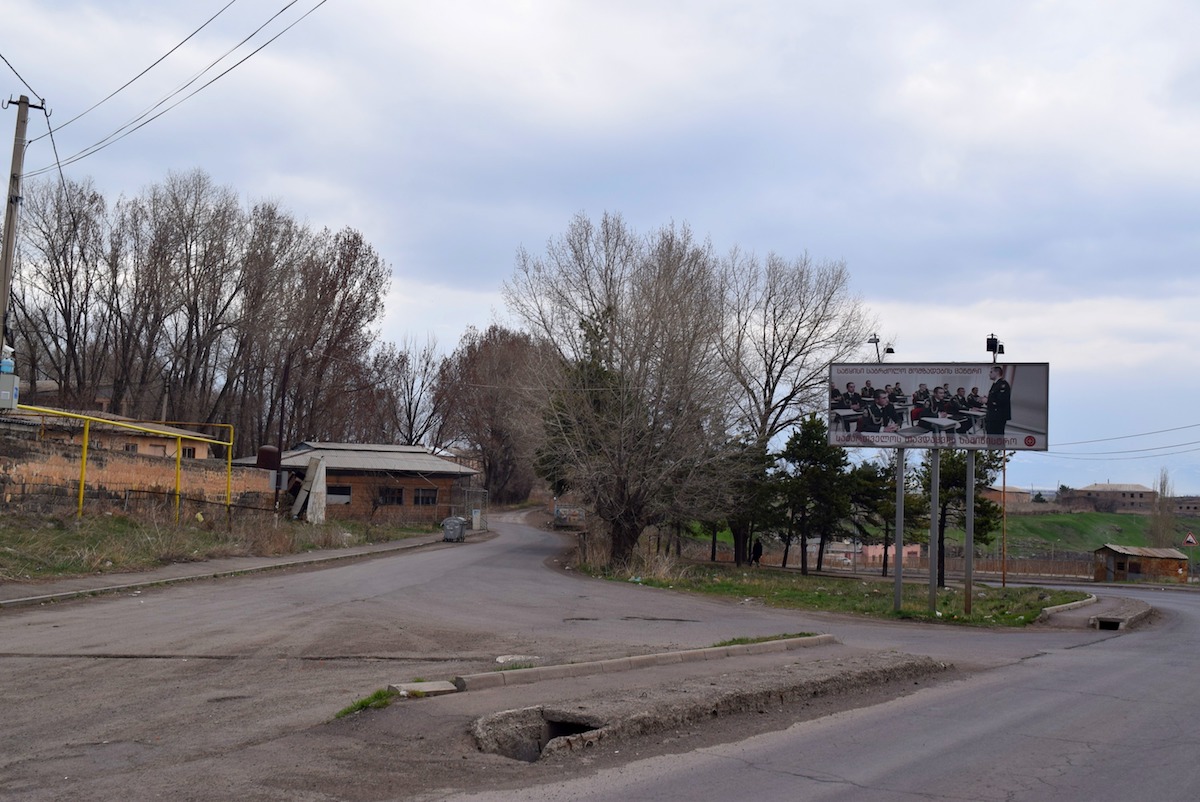 The Minister of Defence Irakli Alasania even laid a capsule in the foundation of the training centre. He promised that the centre would create jobs for town residents and a market place for farmers.
According to the authorities' plan, starting in 2019 Georgian troops will begin training in Akhalkalaki. However, only a small amount of the construction work has been completed to date. There are only 22 Georgian soldiers here that guard the base.
Two soldiers escorted us around the abandoned base but we were not allowed to take photographs.
Although housing in the military town is privatised, only one-third of the apartments are occupied as the owners have left. Emptiness reigns throughout the base. Many buildings are completely dilapidated and others are steadily moving in the same direction.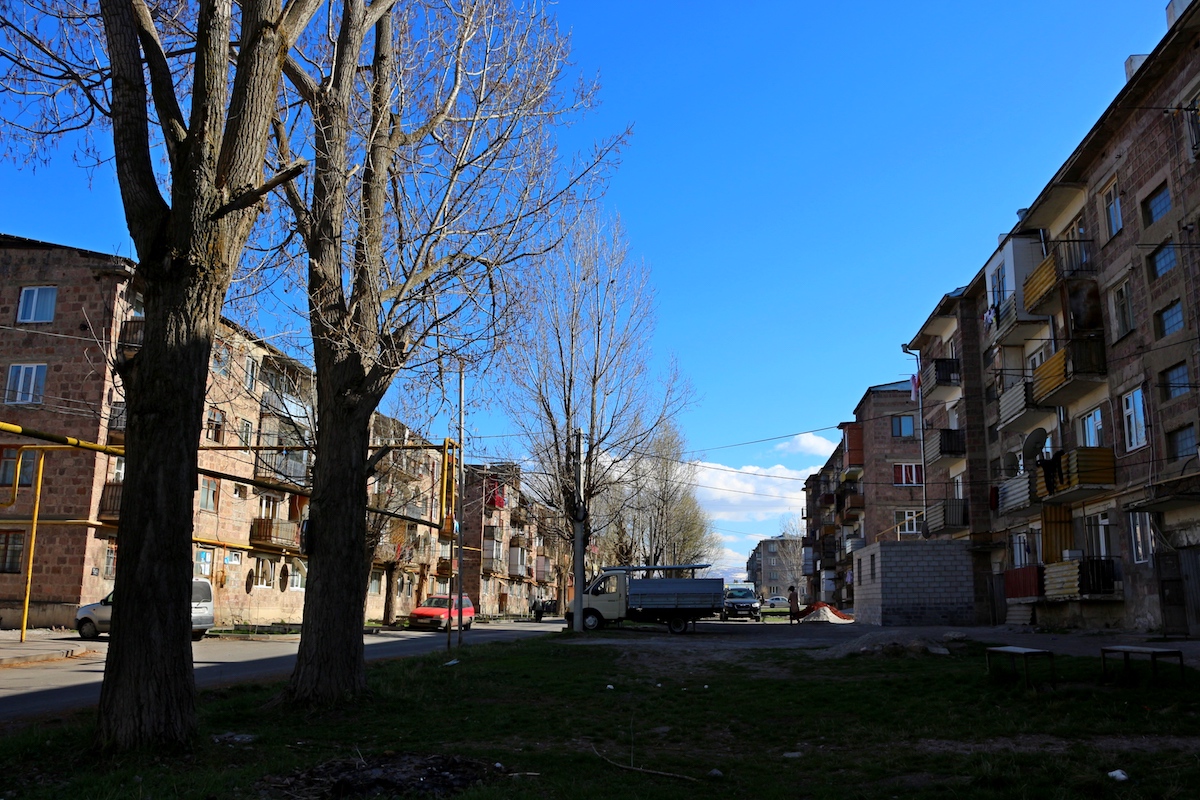 Seyran Amazaryan is 37 years old. He is a lawyer by profession and studied in Moscow. He grew up in the military town, and now works in Akhalkalaki's municipality. His brother and family left for Russia a while ago, and he often receives calls from them asking him to go stay with them. But he, like the 'Last Mohican', has a family here and does not want to leave the emptying town.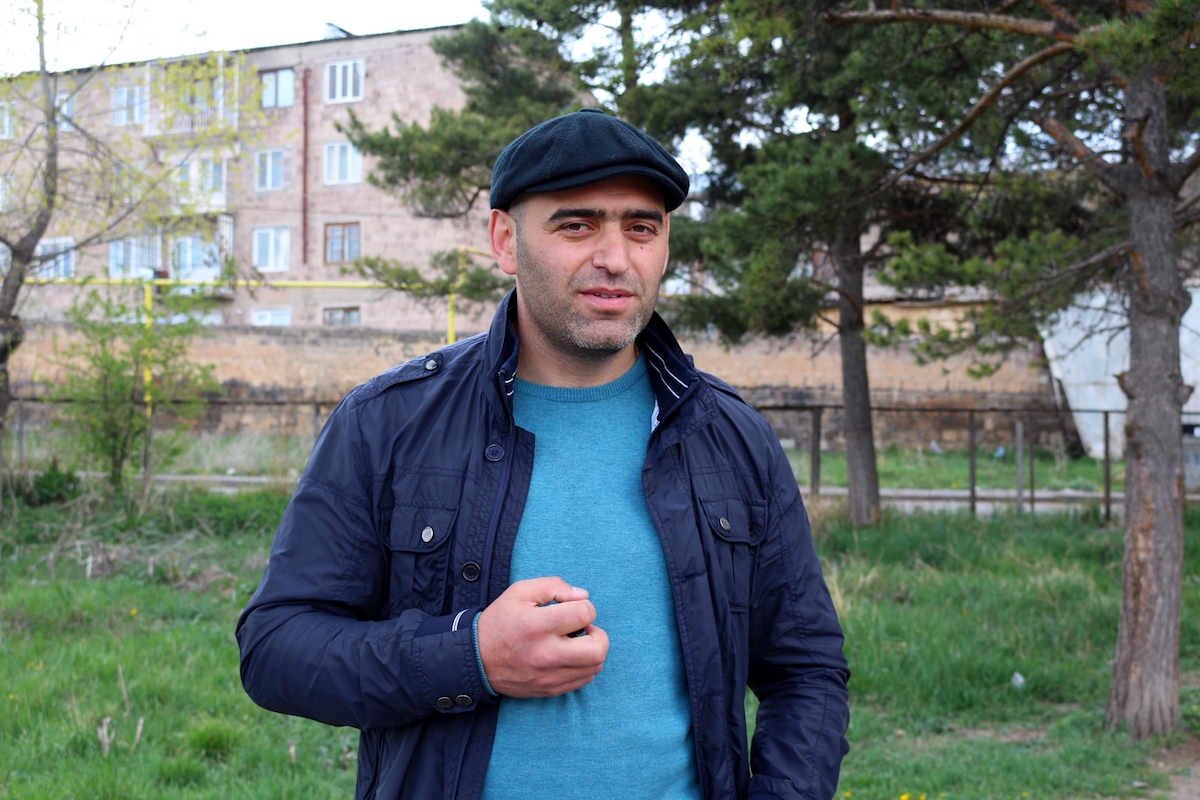 "I used to go to kindergarten here,  and also to school. It was fun and it was a different world. Children who grew up in the town were more developed and  different from the others [in Akhalkalaki]. After finishing school, I received an education in Russia without any problems whatsoever because I already had a strong background; I just had to study well.
"Now, we have gotten used to the absence of all this. We've come to terms with it somehow. My father was the head of the medical storage unit. If I can do for my children half of what my father did for me, that would be a miracle. I keep up with my classmates online, and I miss them. They generally ask about the condition of our school: 'Where is it?' 'It's gone,' I tell them, as there's no trace of it left.
"At first, it was difficult. I felt like something had been cut off. Now, I've adapted. Many received Russian citizenship and certificates (for apartments) and were forced to leave. They bought apartments somewhere in Russia, settled in and stayed there. Many never came back. Nobody leaves a comfortable life.
"Now they are building this training centre. I guess that its not bad, at least there will be jobs for civil servants. There will be more life here, shops will open, and if they bring some 200-300 people, then the town will start 'breathing' again."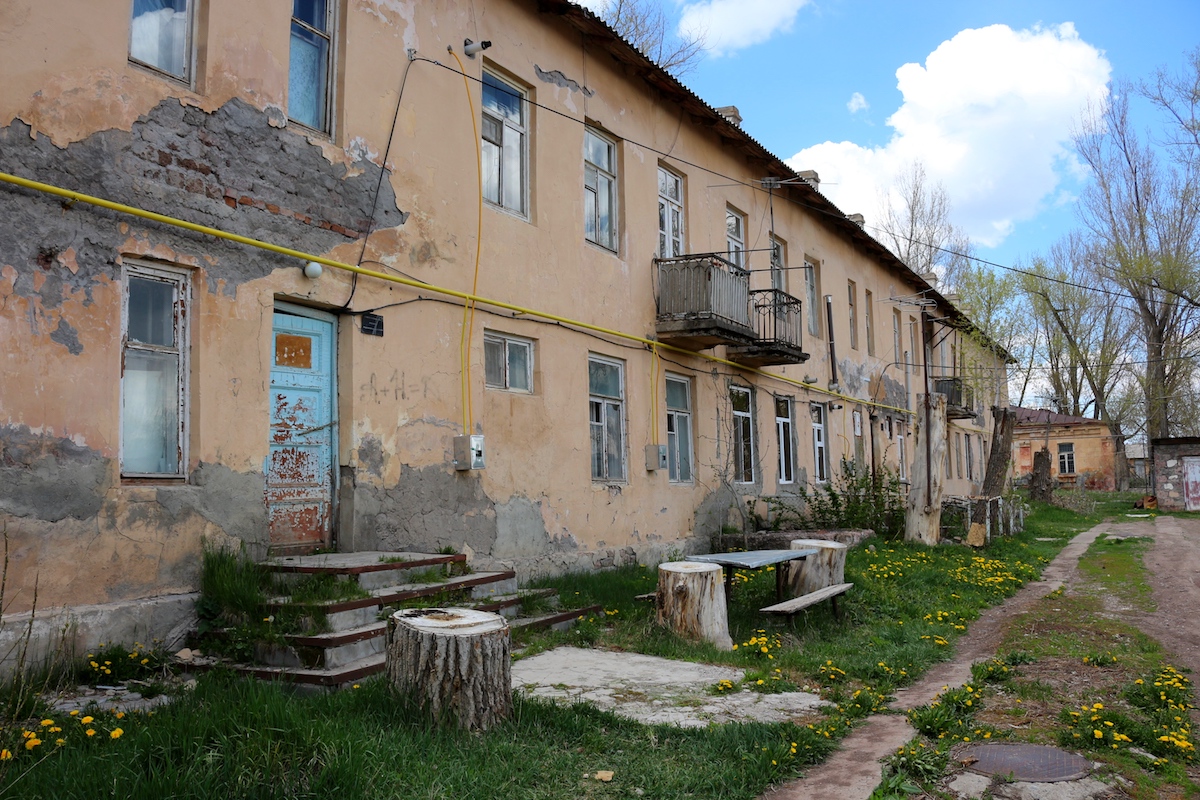 78-year-old Gohar asked us to leave out her name and to photograph her pictures on the wall instead of her.
"Take a look at how pretty I was when I was young! Let people remember and know me by the photos on the wall."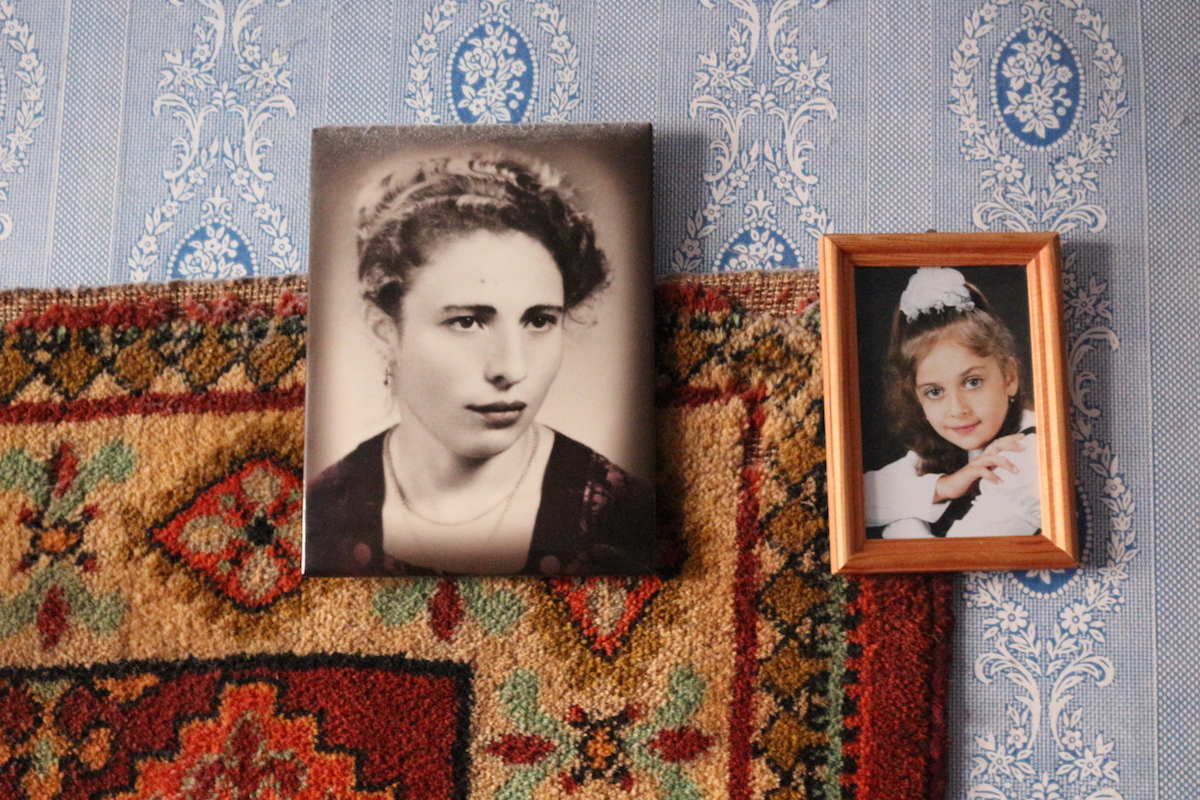 "Back when there was a base, we worked and things were good. I was the head of the laundry room. I retired later, and two years after that I started having issues with my stomach and had to have an operation at the base. There were doctors, a hospital, there was everything. Now, we have to go to town and pay three lari (1.2 dollars) for a taxi to get there. I don't like this kind of life, but what can I do? Back when Russian troops were stationed at the base, there was life on the streets. Starting at eight in the morning, people would rush to work every day. It was clean. The soldiers made sure of that. Every morning they would sweep the streets, pick up the trash. Now? We walk in garbage.
"I worked for thirty years and for thirty years and each year I had a vacation. The Russians would go home for theirs, and the women that worked here avoided going to the sanatoriums for theirs. They'd give me the trip and I'd go instead. I went to different cities, and so I had a really great time. Now, nobody even remembers me. They give me 60 lari (25 dollars) a month. What a nightmare.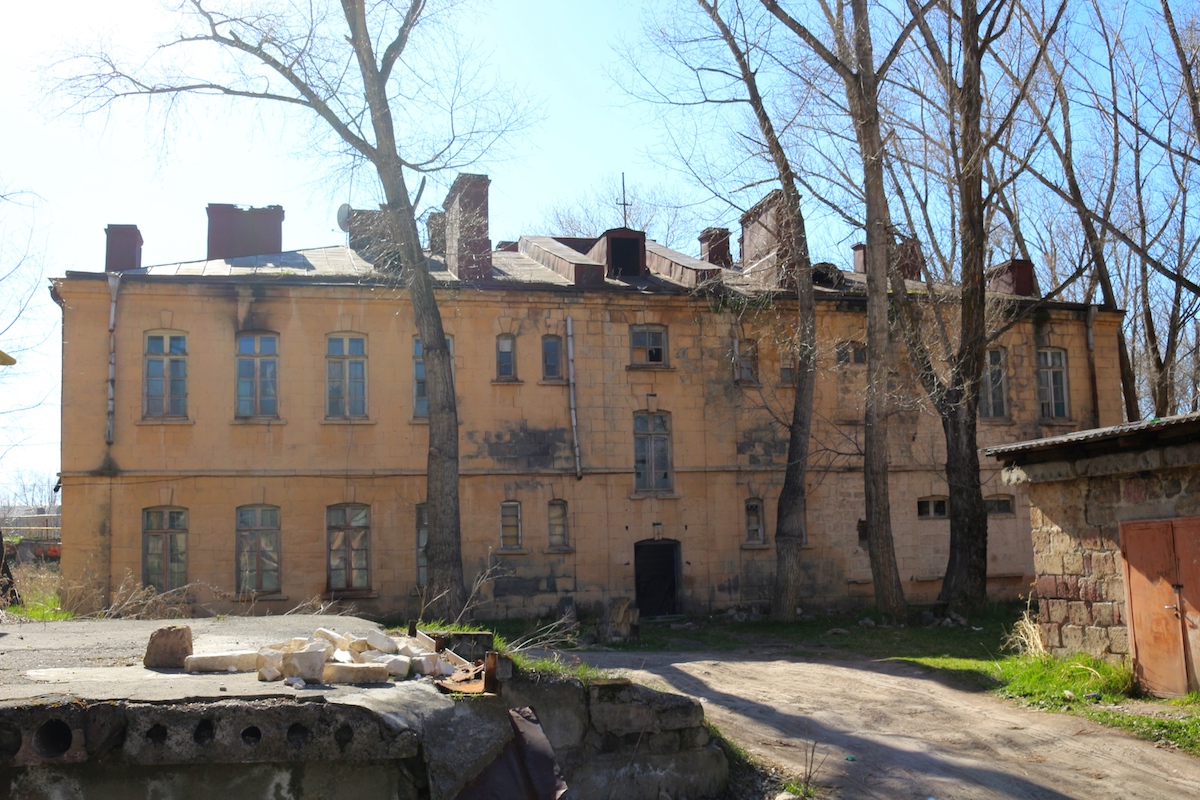 Tirun Kurginyan's 6-member family received certificates for apartments in Russia but they continue to live in the town. They left for a bit but could not get used to life there and returned home.
"My husband served in the army. I worked as a nurse in the hospital and got a good salary. My children were still young then. Now my son is grown up and we still work but we can't even make ends meet. It's not enough because we have problems with the bank. I sell cosmetics and my husband receives his pension from Russia.
"When the troops withdrew, they promised us that everything would be okay. But It's been 11 years, and things have only gotten worse. There's nowhere to work, I would really like to work as a nurse but there is no longer a hospital here. My son goes to work in Russia, and that's what we live off.