Orthodox churches of Moldova, Georgia and Belarus on Moscow-Constantinople rift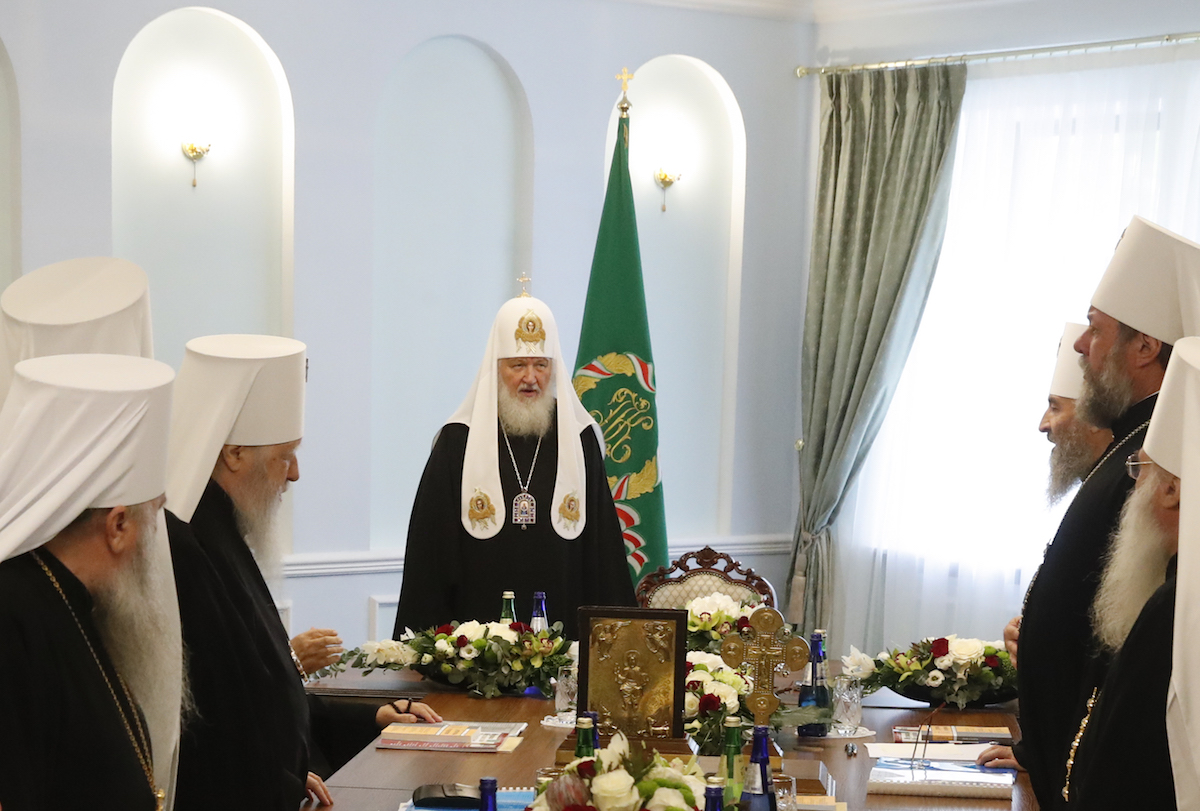 The Synod of the Russian Orthodox Church decided to sever all ties with the Constantinople Patriarchate – this was officially announced after the meeting of the synod held in Minsk on 15 October 2018.
This is the Russian Church's response to the decision of Constantinople to grant autocephaly to the Ukrainian Orthodox Church, and with it independence from the Moscow Patriarchate.
What do representatives of the Belarusian, Georgian and Moldovan Orthodox churches have to say on the matter?
___________________
Georgia: "We will examine both positions impartially"
"We heard the decision made by the Ecumenical Patriarchate regarding the Ukrainian Church. We will study the arguments put forward by the Moscow Patriarchate carefully and, most likely, there will be arguments from the Constantinople Patriarchate.
"For now, we will refrain from other comments. There is lots of material that are the norms of canon law, which need thorough and careful research. We will examine both positions carefully and impartially, and thereafter the Holy Synod of the Georgian Orthodox Church will consider these issues," stated Michael Botkoweli, secretary of the Catholicos-Patriarch of Georgia on the Facebook page of the Georgian Patriarchate's TV channel.
Also read: Why has the Georgian Patriarchate not supported the idea of an independent Ukrainian Church?
Belarus: "Belarusian Orthodox Church has considered and supported the Russian Orthodox Church"
"His Holiness Patriarch Kirill and synod members of the Russian Orthodox Church (ROC) met with synod members of the Belarusian Orthodox Church (BOC); they had the opportunity to express their positions. There is no special ceremony for this. The BOC has considered and supported [the decisions of the ROC to sever ties with Constantinople]. The BOC is comprised of 15 archpriests and the whole synod, which on 11 September made a statement about the support of the ROC for the situation in Ukraine," said Archpriest Sergei Lepin, chairman of the synodal information department of the BOC.
Moldova: "While there is no consensus"
"At the moment the Romanian Orthodox Church has not stated its position and [no] consensus has been expressed by the synod, without which we cannot speak out. We look forward to the next meeting of the Holy Synod of the Romanian Orthodox Church and, whatever its position, will be in solidarity with it," said clergyman Andrei Buklysh, secretary of the Cabinet of the Metropolitan Church of Bessarabia, to ZdG news.