Opposition party members arrested in Armenia
Two members of the Civil Contract opposition party, which stands against Serzh Sargsyan staying in power in the capacity of prime minister, have been arrested in Armenia. According to a spokesperson for the Civil Contract party, the opposition activists were arrested 'during an awareness campaign for the rally' in downtown Yerevan.
According to the spokesman, two other activists who were also arrested recently have already been released. In the party's assessment, the aforesaid actions were aimed at preventing the spread of information about the Civil Contract's organized rally. The rally is scheduled for 13 April and will last until 17 April, when the Prime Minister's election is due. The party members believe the rally can be decisive for Armenia's future.
Nikol Pashinyan, MP and chairman of the Civil Contract party, has recently launched a campaigned called 'My Step'. As part of the campaign, Pashinyan and his supporters are visiting the country's largest communities, calling on people to take to the streets and prevent Serzh Sargsyan from staying in power.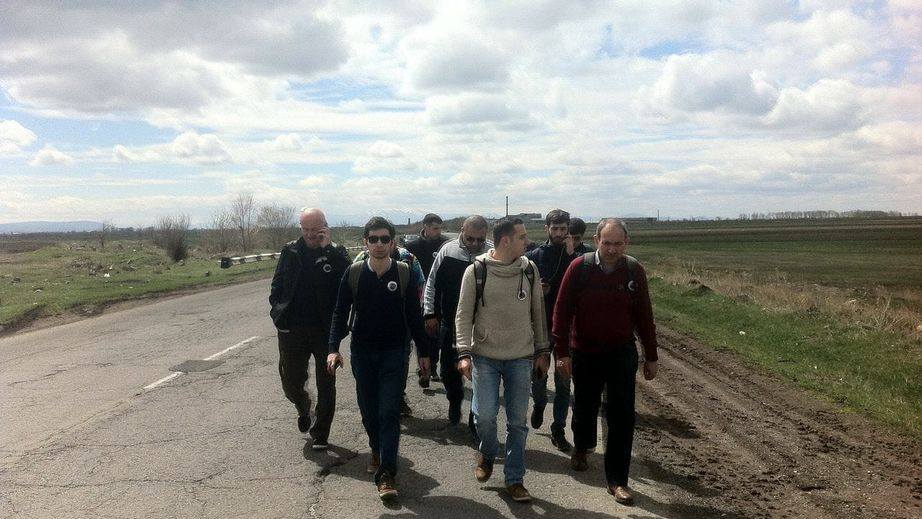 Following constitutional amendments Armenia has switched to the parliamentary system of government, meaning that the country will be led by the prime minister instead of the president. Armen Sarkissian, Armenia's ex-Ambassador to UK, was sworn in as the new President of Armenia on 9 April. The deputy chairman of the ruling Republican Party of Armenia (RPA) announced the same day that Serzh Sargsyan, the RPA leader and Armenia's ex-President, would be nominated for the post of prime minister.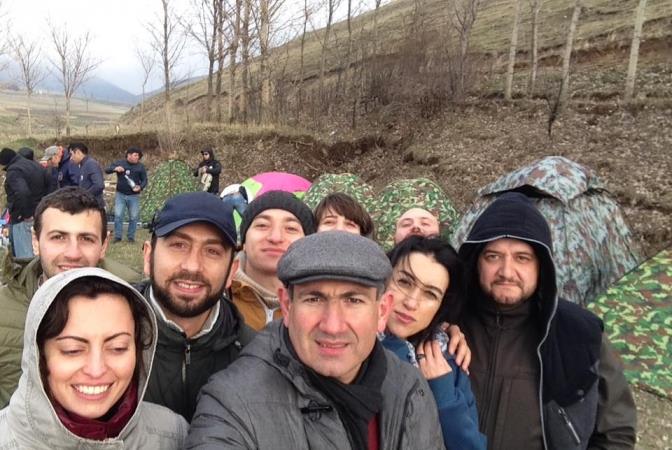 The Civil Contract party, led by oppositionist Nikol Pashinyan, developed an action plan to prevent Sargsyan from remaining in power.
Pashinyan is sure that if thousands of people join in street protests, it will be possible to besiege the National Assembly building, where the Prime Minister's election is due on 17 April. In his opinion, a huge mass of people outside the parliament building can influence the MPs' vote.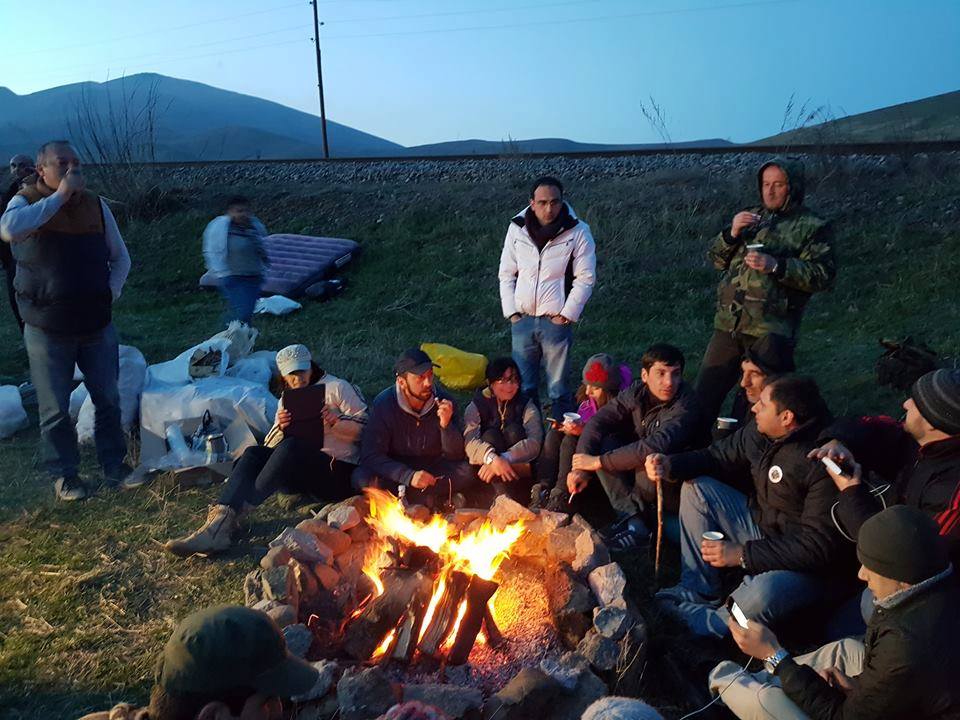 During meetings with the population, Pashinyan explains that the Constitution provides for holding a new parliamentary election if the prime minister's election fails twice for some reason. The opposition leader is convinced that only in this way will it  be possible to create a situation for holding a snap parliamentary election, as a result of which the parliamentary majority will be replaced and Serzh Sargsyan will lose his power.
Opposition MPs also made a public appeal in Parliament today, calling to join the rally and prevent Sargsyan's election. They lit symbolic torches, inviting people to join the rally and 'light a torch of freedom together.'
MPs from the ruling party believe that Pashinyan won't be able to gather a large enough number of people and achieve his goal. They reminded the public that, during the parliamentary election, the electorate casted their votes for Serzh Sargsyan's party.
Photo: 'Anti-Sargsyan Union' Facebook page, hraparak.am and hetq.am