Op-ed: Bidzina's choice, or Georgia on the eve of the presidential elections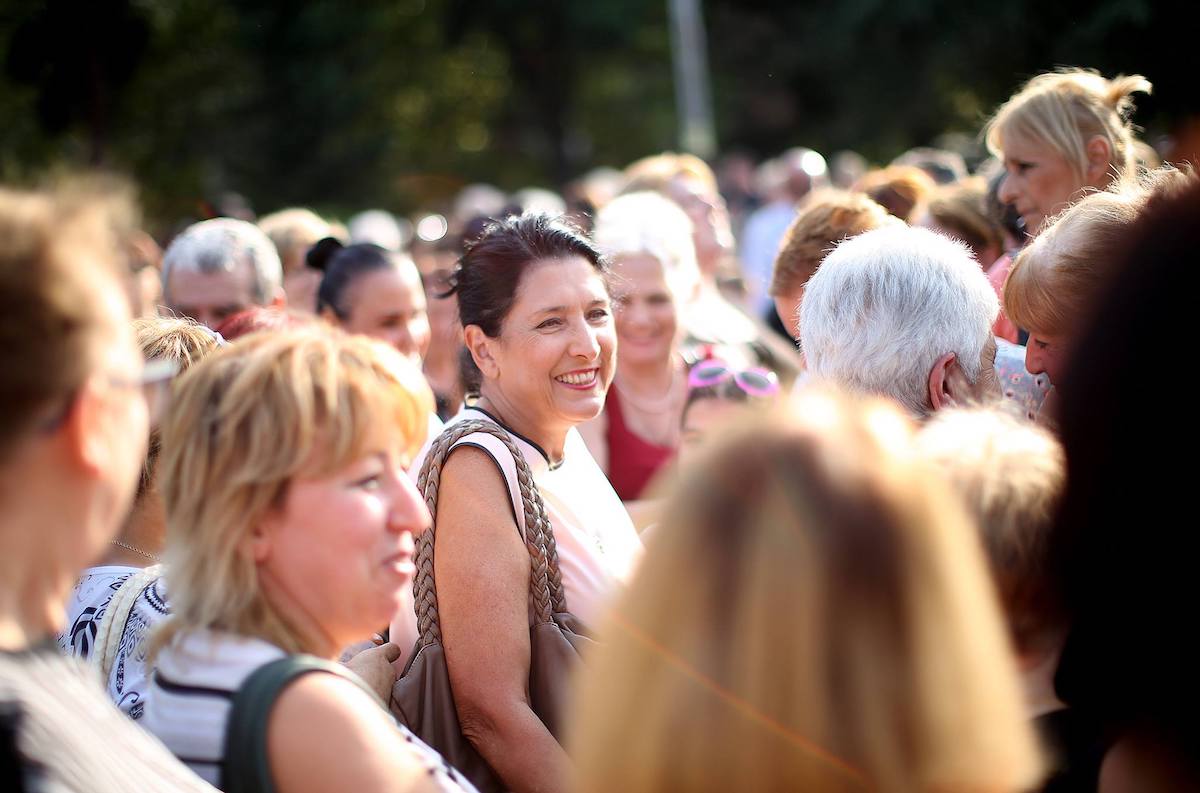 The October presidential election in Georgia will not only be the last in Georgia's history (unless the constitution is changed again), but also the oddest.
The main oddity is that the ruling party, the Georgian Dream (GD), will not have its own candidate, though at the same time it does: simply one that it does not want to call its own.
It was also rather bizarre that the GD postponed formally announcing whom it was going to support until the very last moment, even though in practice it actually started supporting her much earlier.
The only reason for this can be the personal caprice of Bidzina Ivanishvili, the party leader.
When in July, in his first big TV appearance after a long period of silence, Ivanishvili said that his party was not going to nominate any presidential candidate but would either support an independent candidate or none at all, this was a shock for his own supporters.
He did not hide that many in his party disagreed with him – a few even dared to cautiously express their disagreement in public. The failure to nominate their own candidate would be perceived as an expression of weakness of the party, they said.
Moreover, if the ruling party supported an independent candidate, nobody would take this 'independence' seriously anyway.
And, after all, why invite an outsider when we have so many wonderful people in the team? But these obvious points failed to convince Ivanishvili, while overruling him was out of the question.
As soon as Ivanishvili made his announcement, everybody knew who this 'independent' candidate was: Salome Zurabishvili, the former foreign minister in Mikheil Saakashvili's administration who later became one of his most committed enemies.
In fact, the trick of independence has been played before: in the 2016 parliamentary elections, Zurabishvili ran in a Tbilisi district as a non-party candidate, but the GD did not field any competitor in the district and quietly used its resources to support her.
She easily won, as did all the GD candidates in all majoritarian districts of the country save for one (where the GD also did not object to the victory of a quasi-oppositional candidate).
Moreover, in July the parliament amended the electoral code that previously did not allow candidates who had dual citizenship to run for presidency.
This made it impossible for Zurabishvili, a French national, to run, because procedures to renounce her French passport would take some time. According to the new law, having started the procedure to give up a non-Georgian nationality would suffice to make a person eligible to run for the presidency.
This amendment was obviously custom-tailored for Ms. Zurabishvili to give her a chance to run for the presidency.
Trying to figure out what motivated Ivanishvili to handpick this particular person does not make much sense: He just did.
We remember how he explained his choices, when he bothered to explain them at all. When nominating Irakli Garibashvili to replace him as prime minister, he said that in his capacity as his personal assistant, he negotiated an excellent price when buying him a personal helicopter from the French.
He justified his decision to nominate Giorgi Margvelashvili (a philosophy graduate) for the presidency by saying that he enjoyed talking philosophy with him.
In this case the reason might be that Mr. Ivanishvili just likes France – after all, Zurabishvili is also French. Having a former French diplomat as the country's ceremonial president appears to be a cool idea.
Or maybe there is some other reason.
Whatever the reasons are, one thing is clear: Zurabishvili was not chosen for her popularity. She is notoriously snobbish and arrogant with a special talent for turning people off. When Saakashvili fired her in 2005, she was seen as a victim and potentially a new unifying opposition figure, but her attempt to create her own party led nowhere.
A daughter of Georgian émigrés to France, she never learned to speak Georgian properly – not a strong point for a potential head of state.
Her statements which largely blamed ex-president Saakashvili for the August 2008 war with Russia and were curiously similar to Putin's stance angered many people including those who never liked Saakashvili – so that even the GD initially distanced themselves from her on this point (later, when she somewhat modified her wording, the GD said they shared her views).
Ivanishvili is probably confident that whomever he supports will win anyway. Maybe he is right.
The more interesting question is: why insist on this charade of an 'independent candidate'? It is obvious that nobody will believe it anyway.
One possible explanation may be that this is another way to underscore that the presidency, being a fully ceremonial position, does not matter, so the GD can afford not to care who will occupy it (although of course it does).
Apart from an obvious disrespect for the institution of the presidency, this attitude also runs counter to the spirit of a democratic system. The party responsible for the direction of the country avoids being directly challenged in a popular election.
Saying – as GD representatives repeatedly do – that their official candidate would have easily won anyway, is beyond the point.
Apparently, Ivanishvili is trying to create some kind of formal or symbolic distance between his party and the future president.
One reason may be that he learned his lesson from prior experience: everybody he nominated for top government positions soon disappointed him, including two prime ministers (Irakli Garibashvili and later Giorgi Kvirikashvili), as well as President Margvelashvili.
This has started to become embarrassing, as people may conclude that the unofficial leader of the country cannot choose his top lieutenants properly. When it comes to a popularly elected president, a mistake would be even more frustrating because you cannot fire him or her until the five-year term expires.
So, keeping the fictitious idea of an originally 'independent' president (whom you cannot control anyway) may provide some psychological comfort.
I know this explanation may not look too convincing; many people would prefer something more sophisticated. But there are reasons to think that for Ivanishvili, keeping such appearances may actually matter. After all, not many people believed that he really gave up power after he resigned from the position of prime minister in 2013, but he kept insisting that this was indeed the case.
Not announcing their support until 9 September, when the time for registering all candidates had expired, was probably another way to keep up these appearances. On that day, the GD even interviewed another registered independent candidate, 81-year old filmmaker Giorgi Shengelaia, probably in order to imitate a careful selection process.
I know I may be accused of speculating too much, which may be deemed unprofessional. Why not take things at face value: what if the GD really hesitated until the very last moment and really considered supporting Shengelaia?
Maybe, but this would make the behavior of the ruling party even more odd. The core problem is that almost everything in Georgia depends on the will of a single person who keeps his ideas to himself.
Reading Bidzina's mind has became a national sport; one cannot avoid getting involved in it from time to time.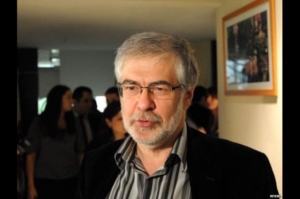 By Ghia Nodia, the head of the Caucasus institute for Peace, Democracy and Development