Moldova puts a halt on Russian propaganda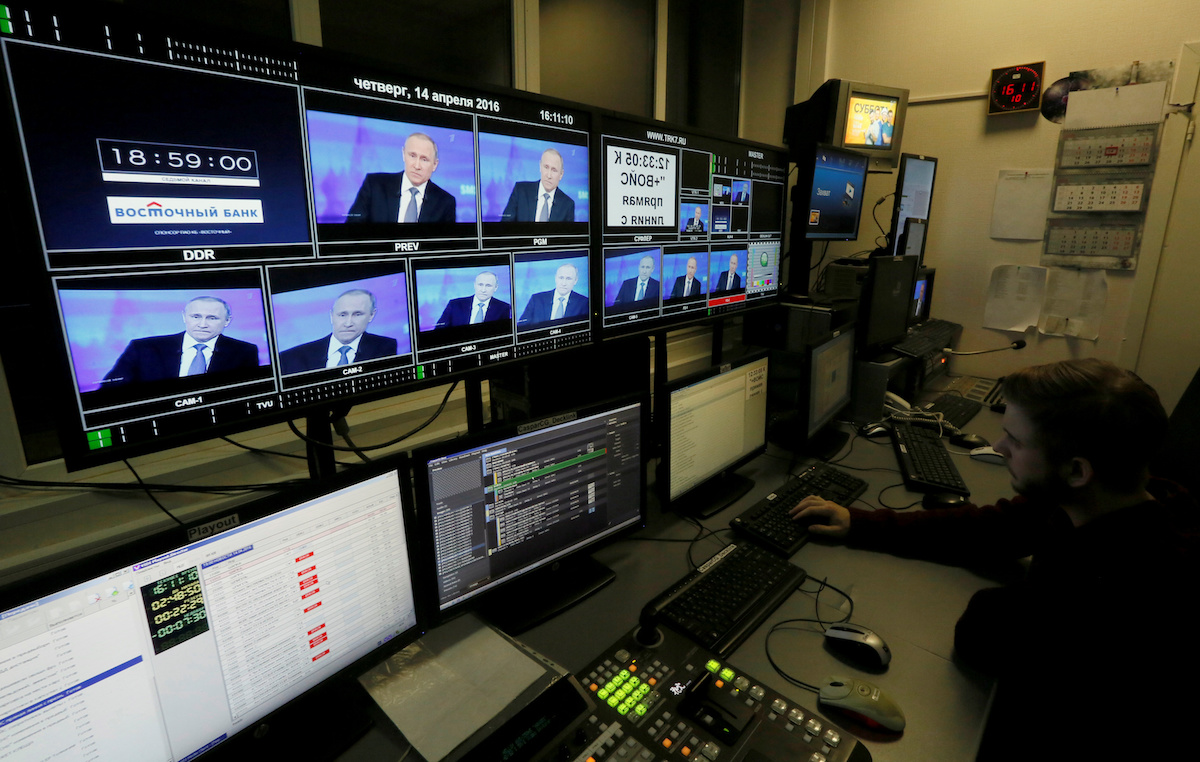 In an attempt to stave off Russian propaganda, Moldova plans to filter television programmes. JAMnews' partner in Moldova, Ziarul de Garda, looked into how this will work and what the consequences might be.
Based on an article from Ziarul de Garda

In Moldova, amendments to the Television and Radio Codex will come into force from 12 February, which will ban the broadcast of news and information-analytical shows dedicated to military themes that come out on Russian TV channels. Companies who decide to broadcast such content will be fined 40 000 leu (about 2 000 euros) or will have their broadcasting licenses revoked.
Such limitations are common in other countries – the Moldovan approach will not block all Russian TV content, as entertainment programmes will continue to be aired. However, programmes that the TV Coordination Council deems 'Russian propaganda' will be 'hidden' from viewers. These programmes will be replaced with Moldova's own state TV content.
Critics of the new law say that one propaganda product will simply be replaced by another, and that the only change will be that Moldovan viewers will see local propaganda created to please the local authorities as opposed to Russian propaganda.
"Domestic propaganda is even more dangerous [than external]," said Petr Macovei, Director of the Association for the Independent Press. "It will help politicians who already control the majority of the resources for mass media to control public opinion and influence the voting process."
The amendments to the codex were worked out by MPs from the leading Democratic Party of Moldova as they advocated for the amendments the most, claiming that the 'anti-propaganda law' is entirely in line with the recommendations of European structures.
Local media experts do not agree: some say that the new laws are not democratic.
Macovei says that the most democratic way of fighting against propaganda was chosen by Baltic countries: there are no outright bans, but the regulatory bodies in the countries are very active. It constantly observes material that appears on air and, when necessary, files a case in court. The interruption of a broadcast can take place only by order of a judge.
Macovei says it's true that sometimes harsh measures taken against perceived propaganda are justified, such as what can be seen in Ukraine. There, the broadcast of Russian television channels is completely banned.
"Ukraine is at war, Russia is the aggressor and in this case, in my opinion, taking such measures were justified," Petr Macovei says.
Macovei participated in a monitoring programme of Moldovan media with other independent media experts. According to a report which they released in May last year, five Russian TV channels (Pervy kanal, RTR, NTV, REN TV, CTC) which broadcast in Moldova were listed as delivering 'unilateral, manipulative and propaganda information', and they resorted to techniques such as the selective presentation of facts, interpretation of source messages, labeling, imposing opinions, etc.
The law to change the codex has been called by the Kremlin 'a sheer anti-Russian attack', and MPs of the State Duma of the Russian Federation passed a resolution calling on the UN, the Council of Europe and the OSCE to assess the amendments to the codex as an obvious violation of the Declaration and Convention of Human Rights.
In response, a group of Moldovan deputies, representatives of the parliamentary majority, registered a draft declaration in parliament condemning the attacks of the Russian Federation on national information security and interference in the political activities of the Republic of Moldova.