Op-ed: I arrived in Tbilisi after a thirteen-year absence
I arrived in Tbilisi after a thirteen-year absence. I'd left amidst Shevardnadze's rule and have returned during Margvelashvili's presidency. I missed out on Saakashvili and Ivanishvili.
It became clear for me how much I'd missed out on at the airport. When I asked where I could get a visa, a young female customs officer (who barely spoke Russian and therefore preferred being laconic) answered: "No". What do you mean, no? Why not? "No," she repeated firmly. I was about to regard it as a personal attack, but her colleagues explained that visas for Russians had been canceled long time ago. I felt like dinosaur.
When I was here for the last time in 2003, the word 'tourism' sounded quite exotic in Tbilisi. I mean, the word existed, but there were no tourists. Whereas now, it's not that easy to find a native Tbilisian in a crowd on Rustaveli Avenue. It seems like it's easier to find a Chinese person, and let's not forget the Russians.
In my opinion, Russians in this city are a separate landmark. There are many of them and they are sort of abnormal. I've been long trying to figure out what's wrong with them and it has suddenly hit me that they aren't using bad language. No, it's not that they're not familiar with these bad words at all, but they don't use them in place of other Russian verbs, pronouns and nouns – the boring, routine and vulgar swearing is not part of Russians's as lingo in Tbilisi, in contrast to what could be observed in the streets of the cities on the opposite side of the Caucasus Mountain Range.
Are some atypical Russians visiting Tbilisi? Or is it their surroundings that determine their behaviors?
Tbilisi has certainly become such a genteel locality that there is no place one could spit in the true sense of the word. On the other hand, the Russians who travel to Georgia as tourists are starkly different from their compatriots, who prefer spending their vacations in Sochi and Crimea.
It goes without saying that there is something unchanged and authentic left in Tbilisi. For example, the combination of a Georgian man and an internal combustion engine still could produce a the same strong effect. When in Tbilisi, please, don't repeat my mistake: don't tell a local taxi driver that he is a cool cabbie. He will give no sign that he is flattered, but will try to show you that you haven't seen anything yet and that the cool ride will now begin. Additonally, there are no less Georgian women on roads than men, but it has had absolutely no influence on their manners.
Any observations by a tourist in a city or in a country, where he does not live, are superficial. The locals always have a preprepared answer to his enthusiastic exclamations: 'If you only knew, how much we went through to get that…'. There are always the claims – 'It used to be worse.' But there is one thing about which a foreigner can speak positively about – the attitude towards foreigners.
So, let me share my impression about it.
The attitude towards Russians in Georgia is the same as towards rest of the people. And that's the important news.
There is neither hostility, nor gratitude; anger, nor hospitality; malevolence, nor sympathy or nostalgia for a common past. There are no strong feelings against the Russians in Tbilisi in 2016. There aren't even any common themes for discussion left. In Moscow, there are people with whom I could discuss the April 1989 developments in Tbilisi. Whereas in Tbilisi, there is no one I could discuss it with: no one is interested in it any more; it's no longer a subject matter for discussion; that ship has sailed.
Of course, no one has forgotten about Abkhazia and South Ossetia, as well as about many other things that had preceded the developments eight years ago. Yet, there is a common understanding: this problem cannot be solved quickly and in an obvious. Therefore, it's not worth worrying about it on a daily basis.
Georgians and Russians have now developed businesslike relations. 'A tourist? – Welcome. A real estate buyer? – There is something we could offer (including simplified formalization procedures, low tax rates and a residence permit). An investor? – come here soon.
But Moscow has ceased serving as the capital for Georgians – once and for all. That process was underway for a long time, throughout those twenty-five years of independent Georgia's existance. And it was worth missing thirteen years it to see the outcome.
We, Russia and Moscow, are of no interest to anyone in Georgia, in any form. They have no interest either in our policy or economy, sentiments or rumors. They are not interested in our hydrocarbons, especially as there are Azerbaijani ones close at hand; or the Russian soap operas–they have had enough of that shit. No one in Tbilisi have ever heard about the authors, whose books are voraciously read in Moscow. Russian cinema? – politely (though a little bit embarrassedly) they shrug their shoulders. Neither Putin nor Khadarkovsky is interesting to them either.
The thing is that Georgians are no longer linked to Russia and Moscow by education, jobs or business. They're more concerned about news from other places, primarily from Rustavi, Zugdidi, Batumi and Kutaisi, as well as from Brussels, London, Berlin and New York. That's where their capitals are now.
As for the Russian language? Yes, of course, Tbilisi is deeply rooted Russian-speaking city, but only as of a means of communication: for example, you've already got Skype, but it would be nice to have Viber, too. Only those from the older generation still have some friends in Russia. As for young Georgians, they don't have this possibility.
And it seems that the same process of losing interest in the former metropolis is underway in Baku and Yerevan, as well as in Kyiv, Astana, Chișinău and Minsk. Earlier, this was the case in Tallinn, Riga and Vilnius.
That's probably how empires fade away – they don't perish in titanic battles, but rather slowly pass away from uselessness. Boredom comes to replace the hatred they once engendered.
Good riddance.
But if that's true, then I know where a Moscovian will soon experience this same feeling of being desirable, but just a guest, as in Grozny and Makhachkala, Kazan and Kaliningrad. Will it come to pass in Pskov, Khabarovsk and Yakutsk? Time will show. Such developments in Georgia seemed absolutely impossible some thirteen years ago and were ridiculous from a historical point of view.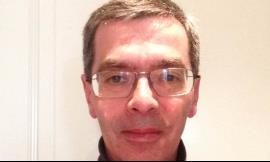 Mikhail Shevelev, journalist, Moscow