Mass arrests and beatings in Russia at demonstrations against pension reform
#Москва (#Moscow)
Какой-то ужас (some horror) pic.twitter.com/Ha8qrV2TE1
— "Новая" Газета (@novaya gazeta) 9 September 2018
People are not being allowed to pass farther along Okhotny [Street]. There have been severe run-ins. "They are beating everyone," our journalist reports.
Some 839 people were arrested in various Russian cities on 9 September 2018 during mass demonstrations against raising the retirement age.
The protests were spearheaded by the leader of the Russian opposition, Aleksey Navalny. However, he himself did not participate in the protests as he had been arrested for 30 days for organising a similar protest back in December 2017.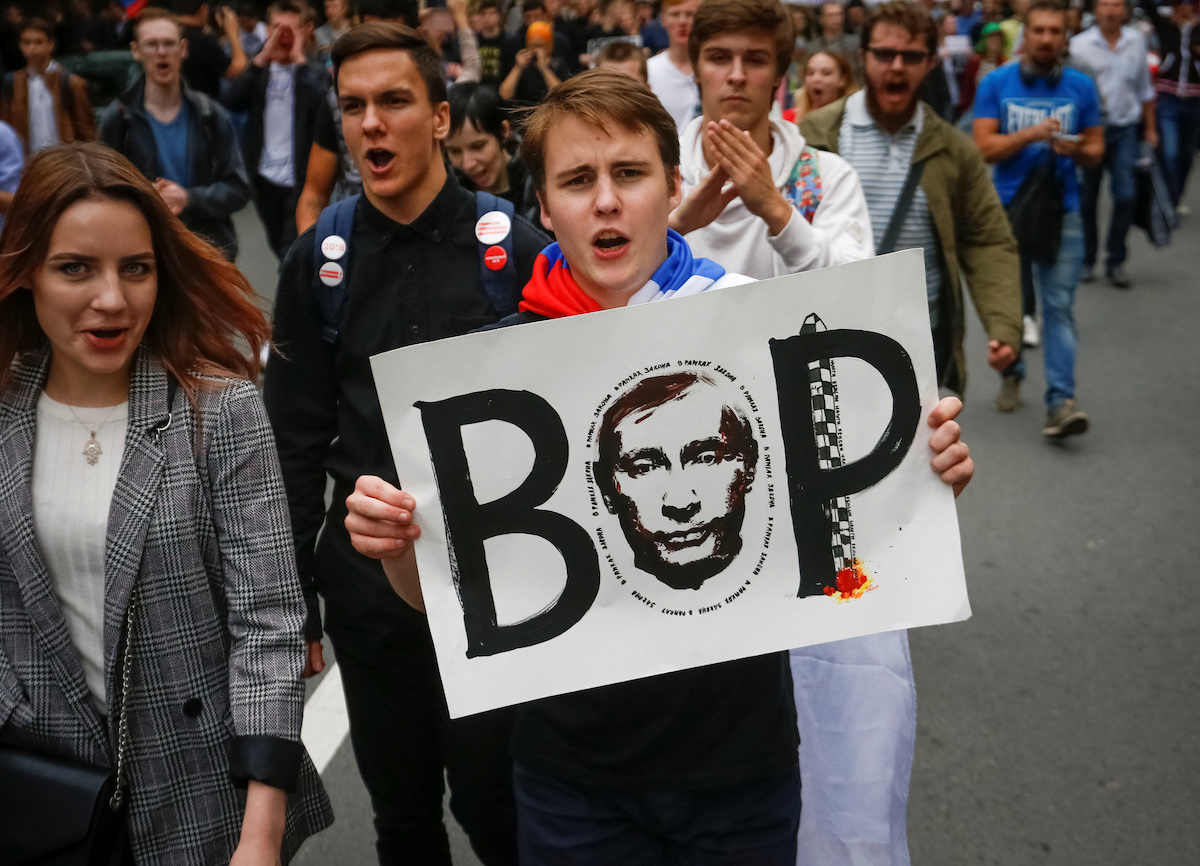 The protests took place in 81 Russian cities, but were only sanctioned by authorities in 11 cities.
Tens of thousands of people walked along Russia's streets, shouting slogans such as: "Down with the tsar!", "Putin is a thief!", "Putin is the enemy of the people!" and "Go away, Putin!".
Most of the protesters were young people under the age of 30, though the main reason for the protests was pension reform.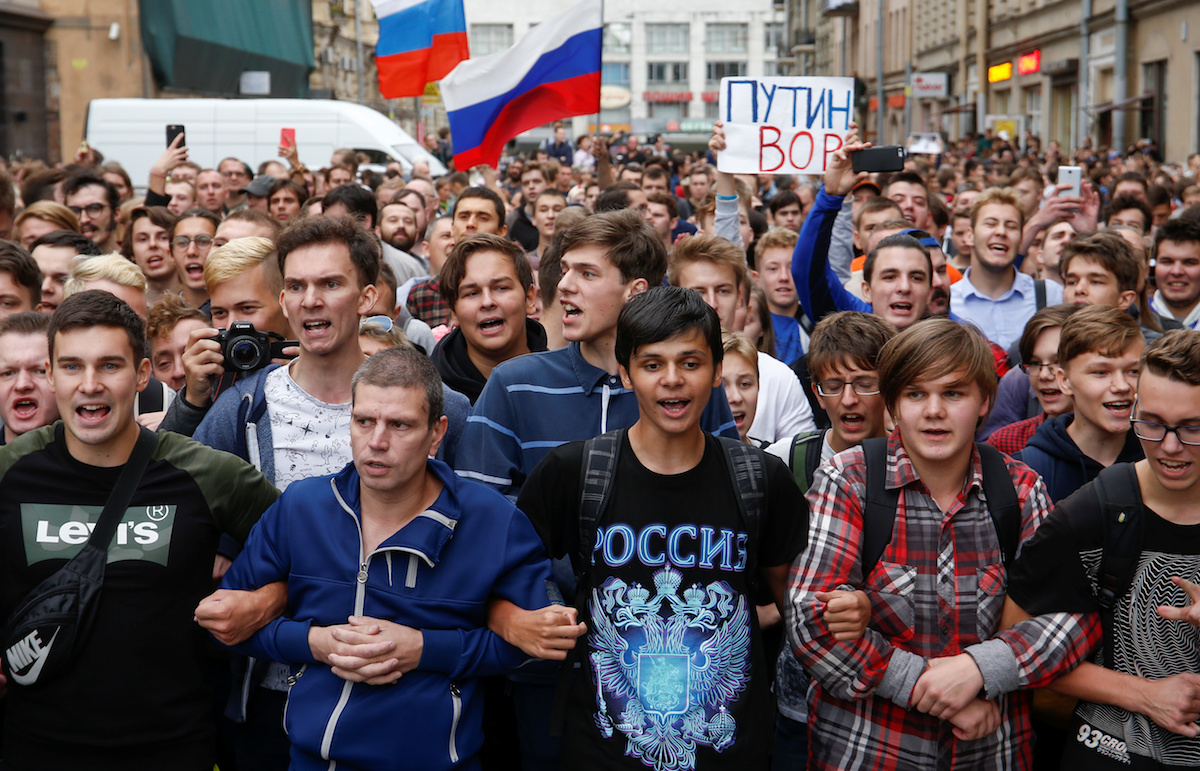 The police used force against the protesters, dispersing them with batons and arresting them.
Russian OVD-info reported that 839 people had been arrested. The largest number of arrests took place in Saint Petersburg and Yekaterinburg.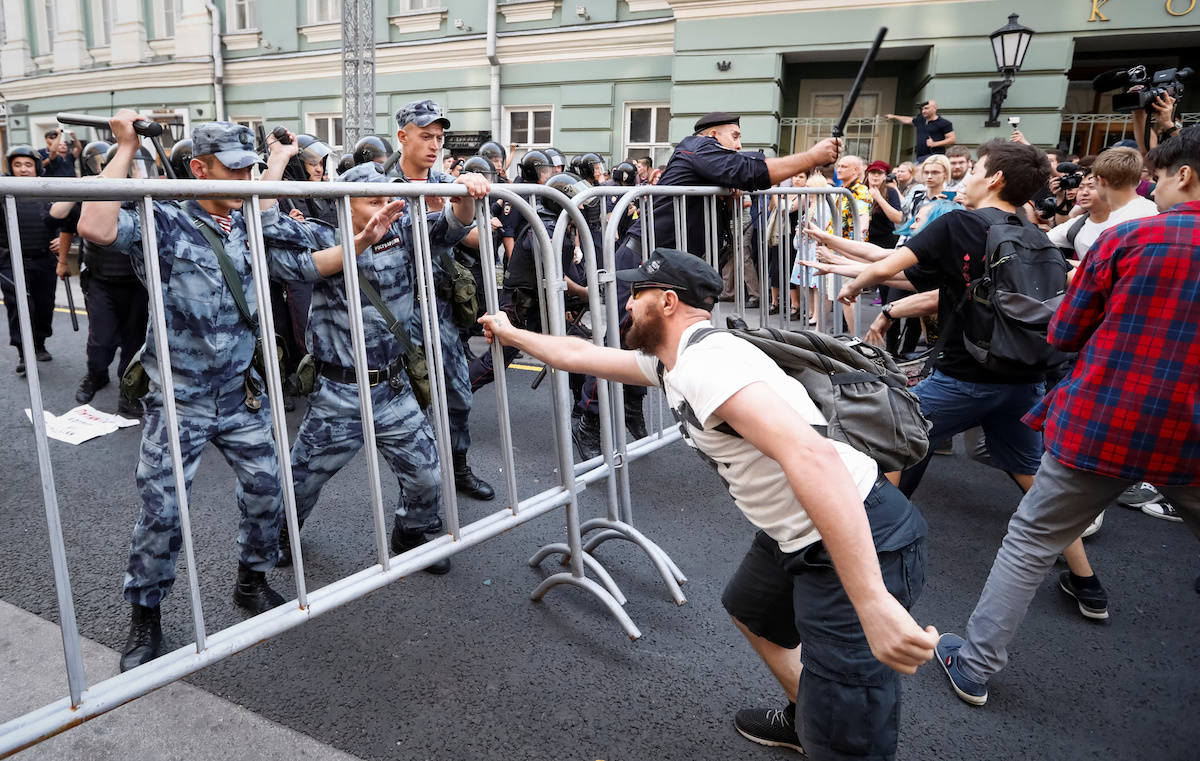 One young man received serious injuries while being arrested in Saint Petersburg.
More than 50 people were arrested in Moscow alone.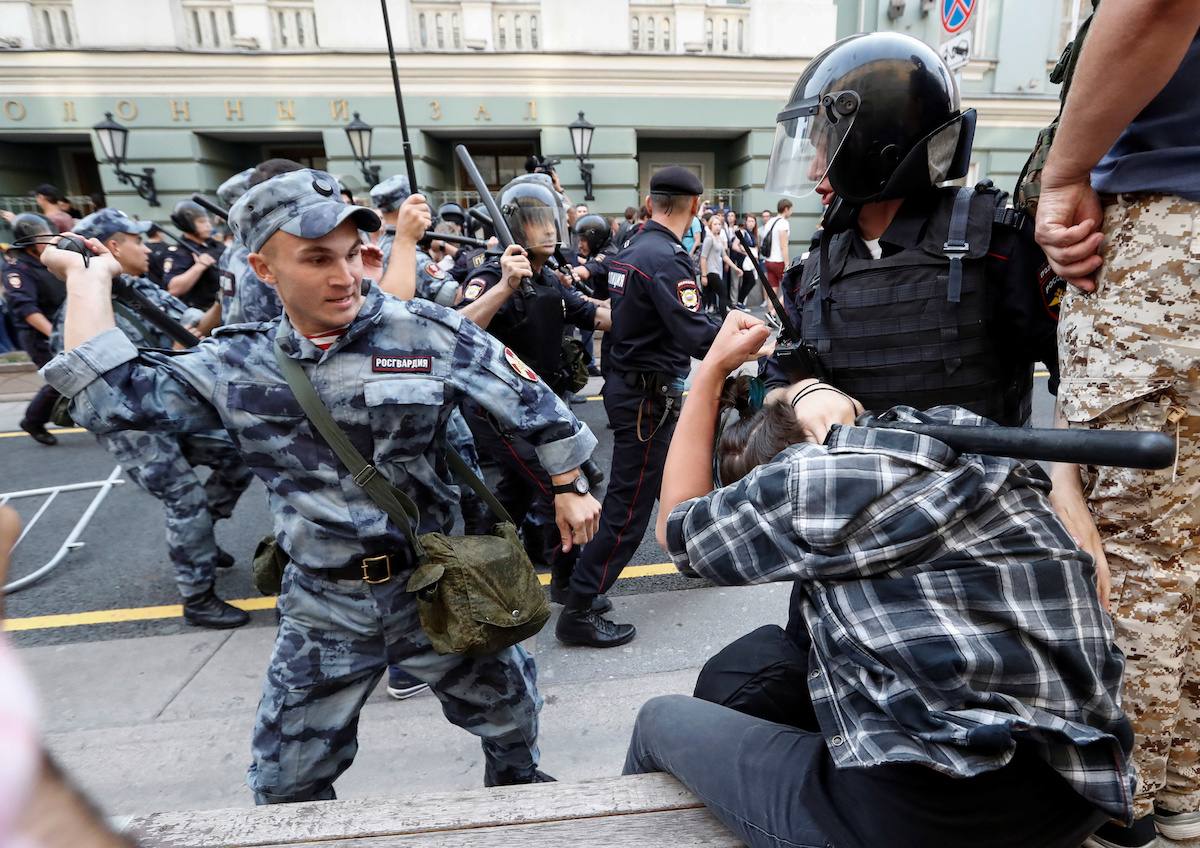 Why did the protests start?
The main reason for the protests is the recently-launched pension reform in Russia.
• Russia raises pension reform – public outraged
The pension reforms will gradually raise the retirement age for women to 63 and for men to 65 starting in 2019. These indicators will be reached by 2028 and 2034, respectively.
The bill has given rise to strong criticism. In a recent televised address to the public, Russian President Vladimir Putin said that the severity of the pension reform bill would be mitigated, promising, in particular, to lower the retirement age for women from 63 to 60.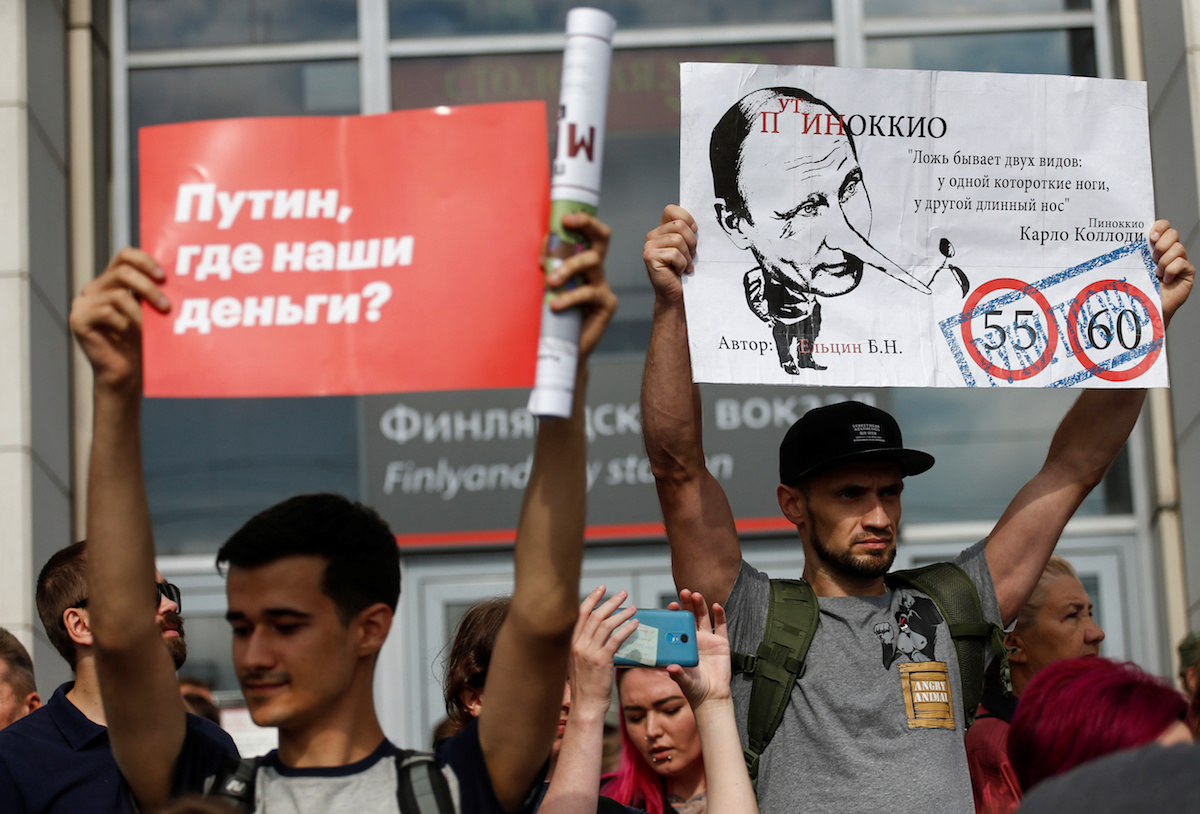 What will happen next?
Many political observers say that these protests are the beginning of a new political season after the relative summer calm, and that the protests may intensify as it is not only the youth who are involved, but also those who have been affected by the pension reform: Vladimir Putin's main electorate.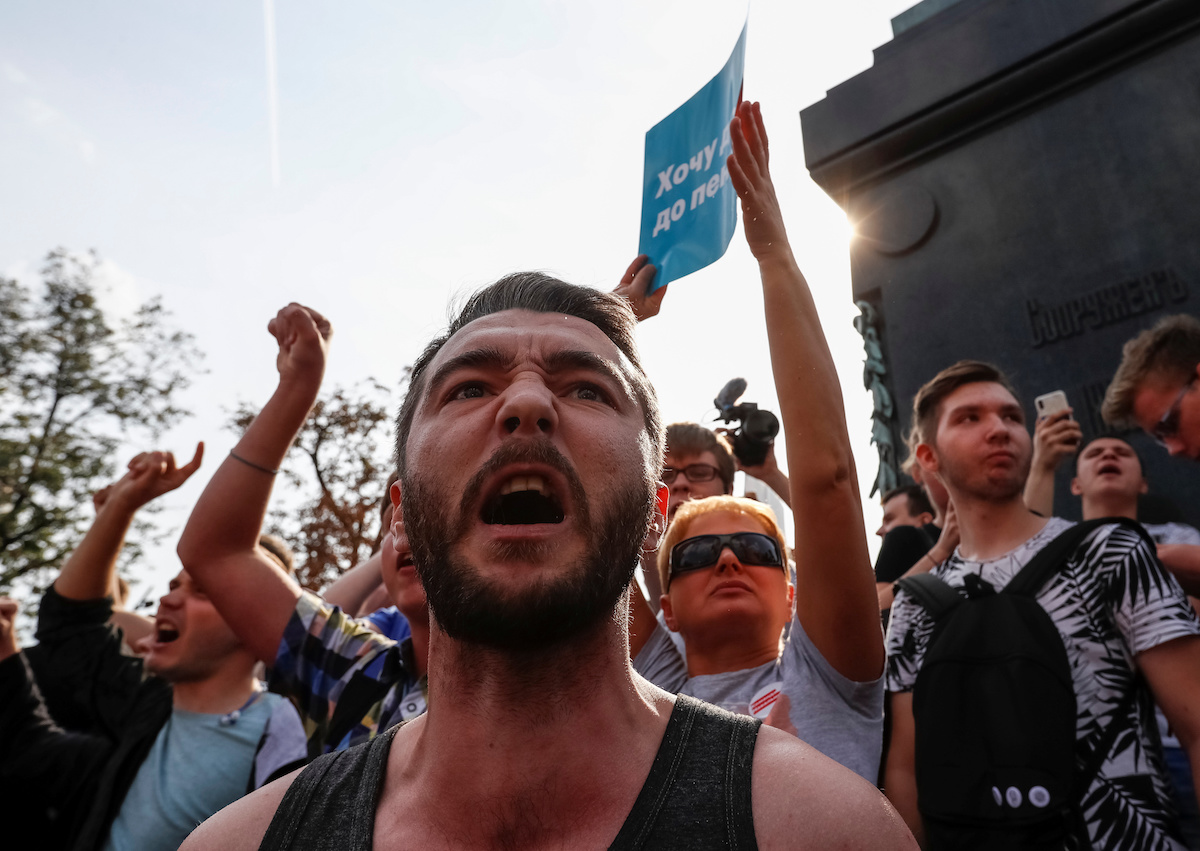 Discontent in Russian society is growing against the background of the catastrophic state of the economy, says many Russian and Western experts.
The rouble continues to fall, prices are rising and so is inflation. New taxes may also be introduced.
These events are, first and foremost, the result of Western sanctions, introduced against Russia for the annexation of Crimea, interference in the Donbass region and the use of chemical weapons in the United Kingdom.
The country also faces new sanctions for the downing of the Malaysian Boeing aircraft and for Russian war crimes in Syria.