Life as an immigrant from Karabakh – 'if I could go back to the pre-war past, everything would have turned out different'
Grigor talks about his life as a migrant from Karabakh and how events can develop differently if you think about peace and security. "Cruelty, pain, death of innocent people. If God saw it from the height of heaven, he would be disappointed in us."
---

---
"I come from the Hadrut region of Artsakh [ unrecognized Nagorno-Karabakh Republic ], from the village of Haykavan. There I worked in the field of road construction, we repaired rural roads.
My family was engaged in agriculture and farming. A few days before the war [second Karabakh war, September 27 – November 10, 2020 ] I invested heavily in the farm we created. Unfortunately, we have lost everything.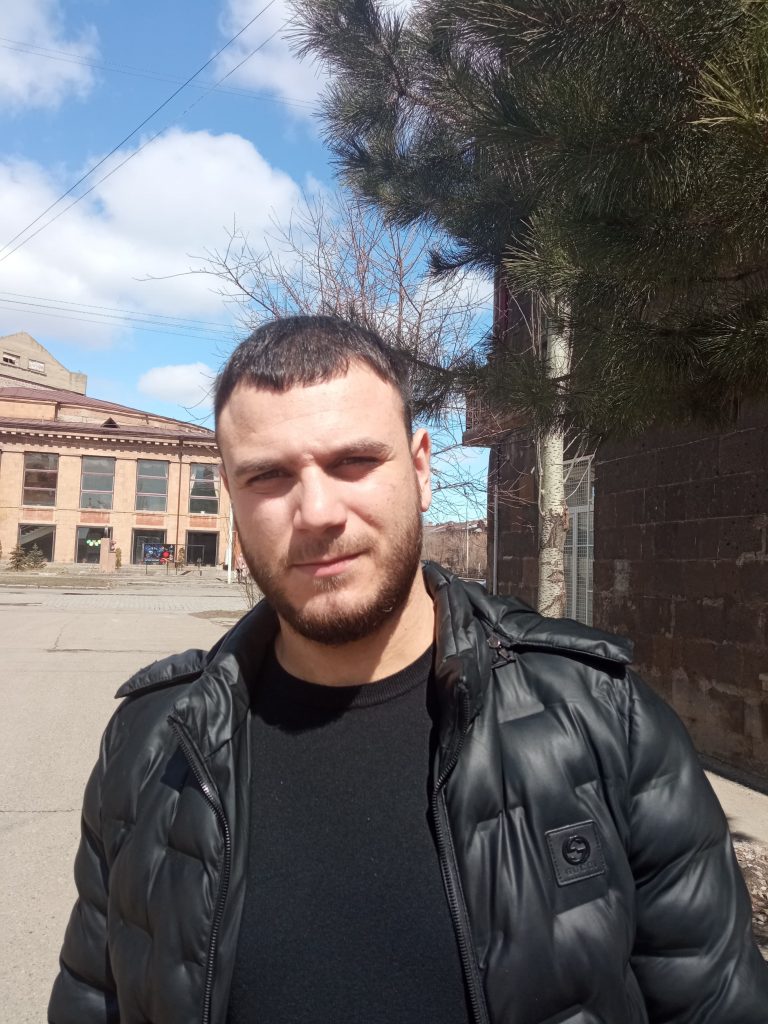 I arrived in Armenia on November 13, my family arrived earlier – on October 10. Our family was one of the last to leave the village. During the war I was in Artsakh – I worked there, I was a volunteer, I helped others.
I have a big family, we have nine children. I am the eldest of the boys, six of my minor brothers and sisters remained with my mother. My father is from Gyumri, and my mother is from Maralik. In 1994, they went to Artsakh under the resettlement program and built a house there.
Therefore, when the war began, our family went straight to Gyumri. At first we settled in one of the local hostels. They helped us. We ourselves would not have been able to cope with all the difficulties.
But here, in Gyumri, I could not help my family, since I have no job. In addition, last week mom and her younger children moved to Vanadzor.
I lived in a hostel for about three months. In Gyumri, I met a girl and fell in love. We decided to get married. Now we rent an apartment in Gyumri and live together.
I am going to take exams for a school certificate. Actually, I had a 9-grade education certificate, but it remained with the Azerbaijanis. As soon as I get my diploma, I will go to college and then work at school as a history or geography teacher. I am well versed in these subjects, I like them.
I will also study programming and have already signed up for courses. In addition, I teach driving, & nbsp; to get a driver's license. As soon as I get it, I will start driving a taxi and making money in order to be able to provide for our young family.
A period has come in my life from which there is no turning back: I need to move only forward.
If I could go back to the pre-war past, everything would be different. The war helped me evaluate life differently, but we paid too high a price for it. After the war, we must open our eyes and face reality.
I often remember my native Hadrut. Rural nature, forests, animals, deer. I have not been able to take any personal belongings with me, not even as a souvenir.
Most of all, I miss our two homes, the household created by my family, and everything that we achieved when we lived in Aikavan. And the point is not at all in material benefits, but in how much time and labor we have invested to achieve all this. It's about the memories that connect us to Hadrut.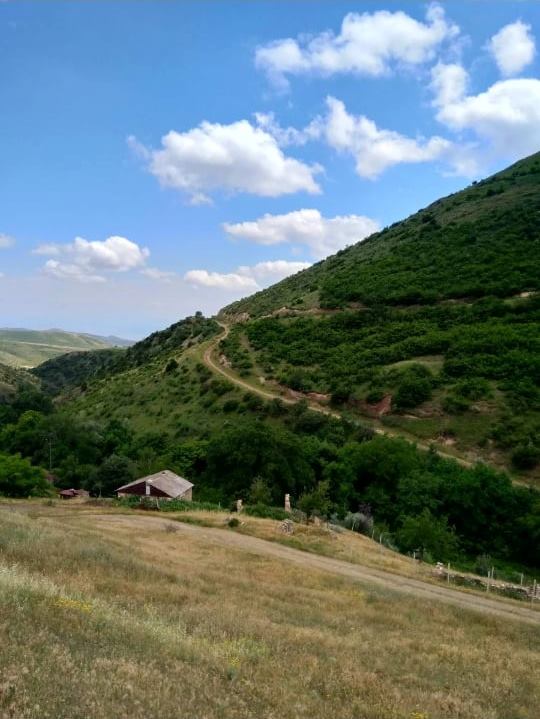 Recently, I accidentally saw on YouTube how our house was burned down. It is very painful to talk and remember about it.
I see no point in returning to Artsakh. Unfortunately, we do not have any guarantees of safety, but from time to time I will travel to my homeland. I would give anything to see my home at least once.
There are days when I jump out of bed at night because of nightmares. My wife wakes up and asks what was my dream? It turns out that in a dream I was in Hadrut, in Aikavan. I keep thinking back to the past all the time.
I often look at this photo. Eh, Hadrut. "We demand the return of Hadrut." Demand as much as you like.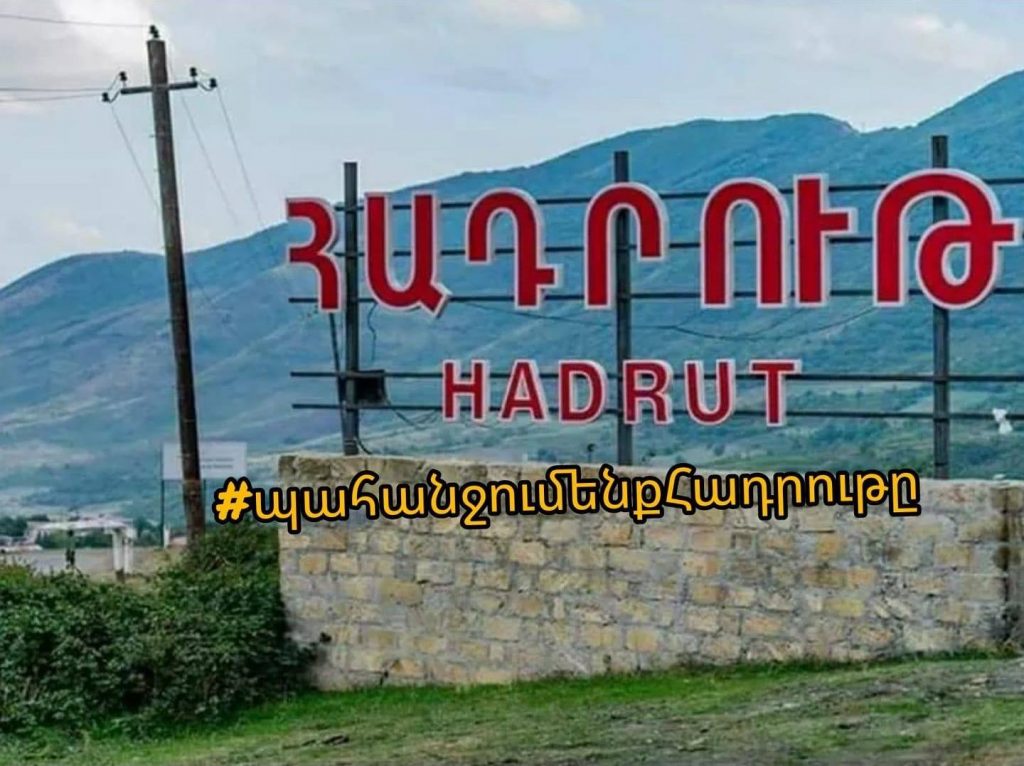 At some point, I realized that it was enough to live in the past. You cannot die with the dead, you must always look ahead. We must create something better than what we have lost.
Along with all this, we must think about peace and security. Peace is either for everyone or for no one. Azerbaijanis are ordinary people, and if there is no enmity in them, they are not my enemies.
All this war, cruelty, pain, death of innocent people. I think if God saw it from the height of heaven, he would definitely be disappointed in us "
---
Trajectories is a media project that tells stories of people whose lives have been impacted by conflicts in the South Caucasus. We work with authors and editors from across the South Caucasus and do not support any one side in any conflict. The publications on this page are solely the responsibility of the authors. In the majority of cases, toponyms are those used in the author's society. The project is implemented by GoGroup Media and International Alert and is funded by the European Union