'King of Instagram' Dan Bilzerian arrives in Armenia
The world-famous American of Armenian origin Dan Bilzerian flew to Armenia on a private jet on 27 August. He was accompanied by his brother Adam Bilzerian and model Suelyn Medeiros.
Dan Bilzerian is a venture capitalist, a poker player and an actor.
He is also known as the 'King of Poker', though he has earned no significant success in professional poker. Bilzerian finished in 180th place once when he played in the World Series of Poker Main Event in 2009.
Bilzarian's father is also a venture capitalist. Unlike his son, he achieved significant success in this field.
The purpose of his trip or who invited Bilzarian is unknown. However, together with his brother, he managed to get an Armenian passport and register with the Armed Forces of Armenia.
Bilzarian was also seen in one of Yerevan's cafes in the company of Levon Kocharian, son of former President Robert Kocharian.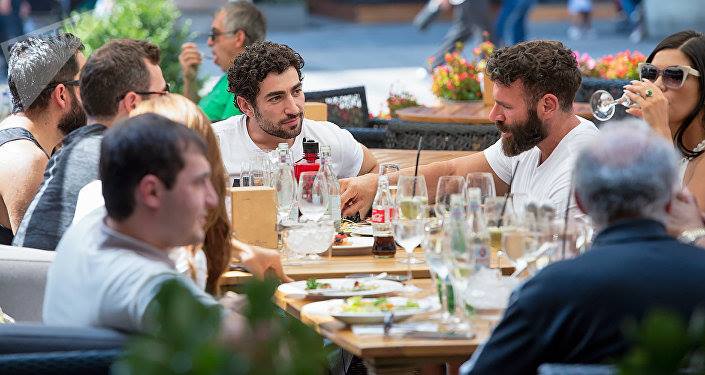 Dan Bilzerian has been posting about his Armenia trip on his Instagram account where he has about 24 million subscribers, earning him the nickname 'King of Instagram'.