Karabakh: "Everything in my life changed not during the war, but a week after the armistice"


This story is one of many that are told by the Armenian settlers from Karabakh after the second Karabakh war. Four children in Karine Melkonyan's family were born in their house in the village of Vazgenashen in Karabakh [in Azerbaijan, this village is called Gyulably, of the Aghdam region – Trajectory].

But after the end of hostilities in the fall of 2020, the village returned under the control of Azerbaijan, as did some other territories, according to the trilateral agreement signed in Moscow on November 10 (Armenia, Azerbaijan, Russia).
Like the others, this family had to leave their home and go to Armenia. Karine tells how she and her family started a new life in the city of Gyumri.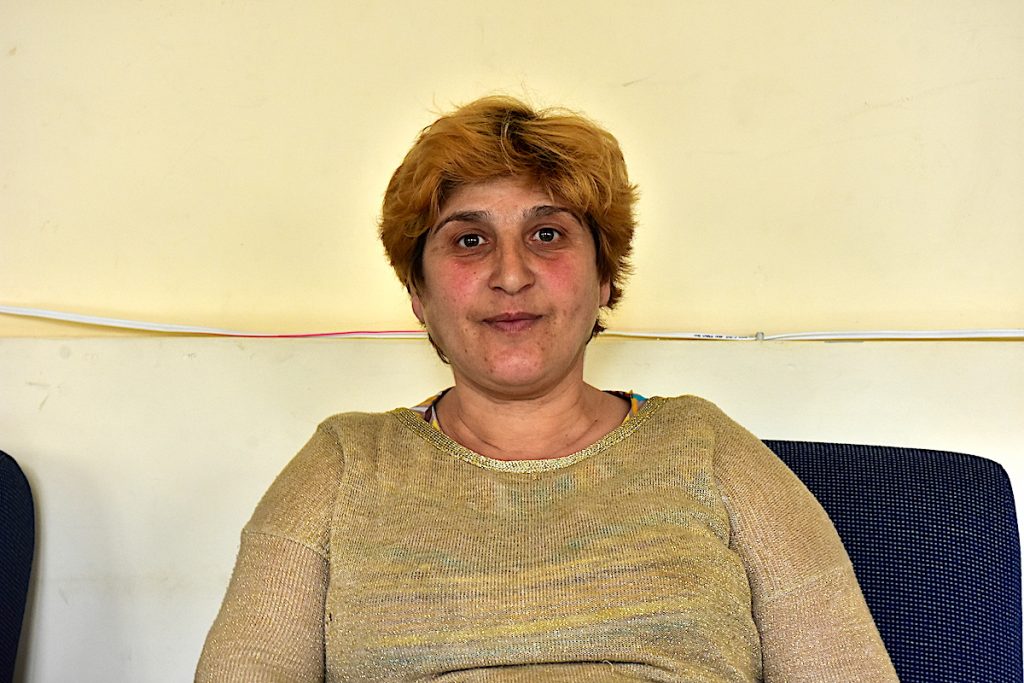 "I myself am from Gyumri, but I have lived most of my life in the village of Abdal Gyulabli, Aghdam region. Azerbaijanis had lived in our house before us in Vazgenashen. There was a prayer house nearby, but we sealed the place and never went there."

According to official data, up to a million ethnic Azerbaijanis became internally displaced persons / refugees as a result of the armed conflict in 1991-1994 between Armenians and Azerbaijanis in the territory of the former Nagorno-Karabakh Autonomous Region of Azerbaijan and the surrounding Azerbaijani regions.
"Vazgenashen is a small village, home only to a few families. We did not have drinking water, every day we'd fetch water from the neighboring village. Raising children in such conditions was very difficult.
I have four children: boys who are 24 and 11 years old, and nine-year-old twin girls.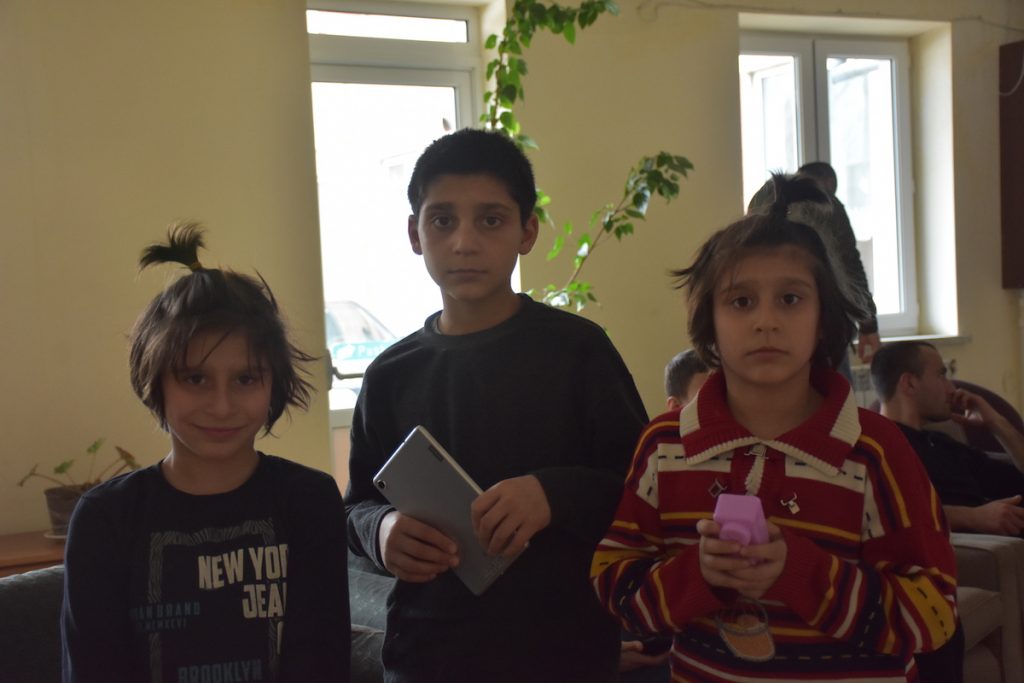 My daughters have a speech disorder and cannot speak normally. There was no specialist in the village to whom we could've turned for help. There was a school in the community, but they did not go there because of the impairment.
The war has had very grave consequences for us. Our life changed dramatically on November 18, 2020, about a week after the ceasefire. Vazgenashen was given to Azerbaijan. We were the last family to leave the village.
It has been four months since we started living in a hostel in Gyumri, Armenia. They treat us well here. We've been given a free room, food, and all utilities.
We are very grateful, but at the same time we feel terrible. Although we were have been provided with all the amenities in Gyumri, we still see people in the city who, 33 years after the 1988 earthquake, are still on the street, homeless and living in inhuman conditions. It's hard to think about it.
We miss our home. Children have been asking all the time when we will go home. They don't know that we are not going back there. It is difficult to tell them about it.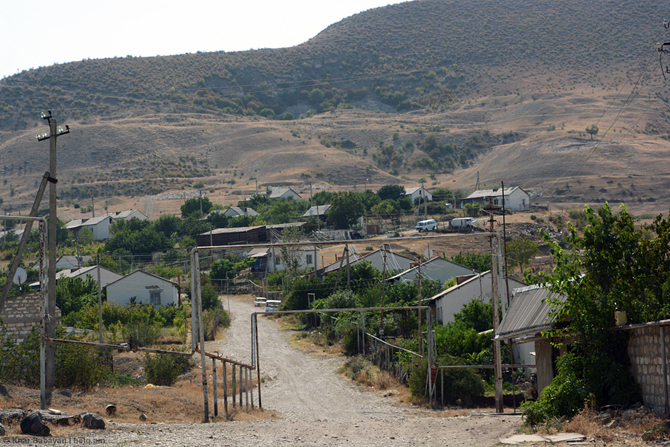 We have decided to stay in Gyumri. It's safer here. I care about the future of my children, and here they are receiving education, communicating with their peers. My girls Larisa and Araksi have been seeing a speech therapist and are getting better by the day.
That which we could not, did not have the opportunity to do there, is here. This is our chance to start a new life.
My mother-in-law Larisa says she wants to return to Artsakh [unrecognized Nagorno-Karabakh Republic – Trajectories], but she won't go without us. She knits socks all day trying to keep herself busy to drive away heavy thoughts. Knitting for her is not just a hobby or a useful activity, it helps her to relax and somehow get distracted from the reality.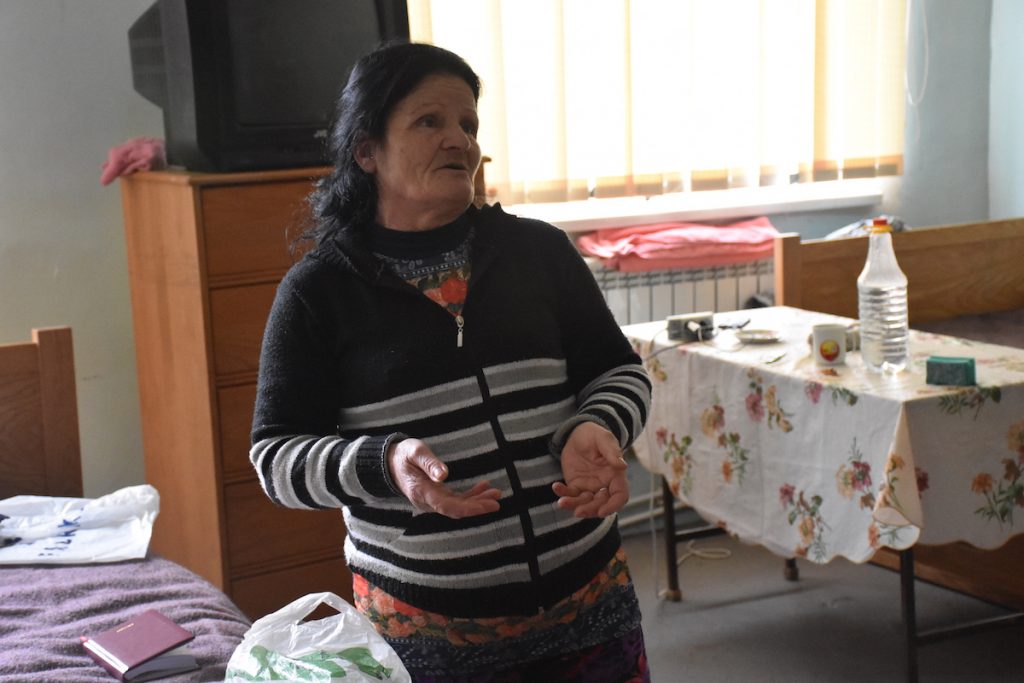 Now I think only about the future of my children, about education, about all the opportunities that have opened up to us in Armenia. Of course, the war was the worst thing that could happen to us in this life. But what can you do, life goes on. We have decided to live and live well.