Journalist in South Ossetia fired for critical article about president
The leadership of the South Ossetian state television and radio company 'Ir' has tried to force a journalist to resign for an article published on Ekho Kavkaza (Echo of the Caucasus, a Radio Free Europe/Radio Liberty project covering news in the South Caucasus).
Journalist Irina Kelekhsayeva claims that the reason for the this was her article 'How president and investor fell out', looking into what was presented as a disagreement between the President of South Ossetia Anatoli Bibilov and Russian businessman Taymuraz Bolloyev.
Kelekhsayeva says that the president took the article as a personal insult. On the morning of 19 February, officers of state security agencies came into the building of the state television and radio company to perform a search where Kelekhsayeva works.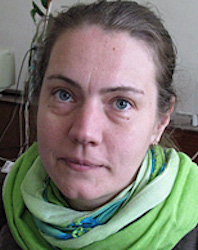 "These men, among whom there were some whom I knew as employees of state security and the personal security service of the president, checked our documents, restored deleted documents from computers, downloaded some files … I don't know what they were after. They spent about an hour with the computers, and then they left," Irina Kelekhsayeva told Ekho Kavkaza.
She says that after the end of the workday she was called into the accounting office where she was told that she must come back and write a letter of resignation.
"I told them that I really liked my work and that I didn't see a reason why I had to leave and that I wouldn't write any such letter," she says.
Ekho Kavkaza states that the story with Irina Kelekhsayeva is nothing new. Before this, the director of Ir told Ekho Kavkaza that he had been forced to cancel a morning broadcast on the radio because he had been told to fire Kelekhsayeva.
A few words about the conflict between the President of South Ossetia and the Russian businessman.
Taymuraz Bolloyev opened a garment factory in South Ossetia in 2013. The entrepreneur received guarantees from the authorities that, in exchange for investments over a specific period of time, he would be exempt from taxes.
However, the government of South Ossetia recently issued a statement demanding that Bolloyev's company 'BTK Grup' pay what it said were tax arrears for the past several years.
A source close to Bolloyev says that the businessman was surprised and expressed his intention to completely shut down the factory.
The source, which is cited by Irina Kelekhsayeva in her article, says that the president of South Ossetia flew to Moscow on 15 February for immediate negotiations with Bolloyev. However, the businessman allegedly refused to meet him.
Toponyms and terminology used in the article, and views, opinions and strategies expressed in it do not necessarily reflect the views and opinions of JAMnews or any employees thereof. JAMnews reserves the right to delete comments it considers to be offensive, inflammatory, threatening, or otherwise unacceptable