"Ivanishvili's carousel." Former Georgian Prosecutor General who resigned after protests returns to his previous position
Irakli Shotadze, who headed the department from 2015-2018 and resigned after public demonstrations and protests, will most likely become the new prosecutor general of Georgia.
On February 7, as a result of a secret ballot, the Prosecutorial Council elected Irakli Shotadze a candidate for the position of prosecutor general.
The meeting was attended by 12 people. 11 of them voted for Shotadze. In addition to Shotadze, the names of three more candidates were submitted.
The parliament must now vote on Shotadze. There is no doubt that he will be elected—members of the parliamentary majority say they are ready to support Shotadze.
The post of prosecutor general became vacant after the parliament elected the current prosecutor, Shalva Tadumadze, for a life term in the Supreme Court.
Shotadze's candidacy for the position of prosecutor general was presented by the Academic Council of the Georgian Technical University.
The prosecutor general of Georgia is elected for a six-year term.
Irakli Shotadze has already occupied this post. He resigned on May 31, 2018. On that day, the court ruled on the murder of 16-year-old David Saralidze, stating that the killer could not be identified.
 This provoked indignation among the members of the Saralidze family and the public. Thousands of protests took place in Tbilisi demanding the resignation of the entire government, as well as the chief prosecutor Irakli Shotadze. Members of the Saralidze family, as well as human rights activists and lawyers, then accused the prosecutor's office of falsifying the case file and obscuring the identity of the true killers.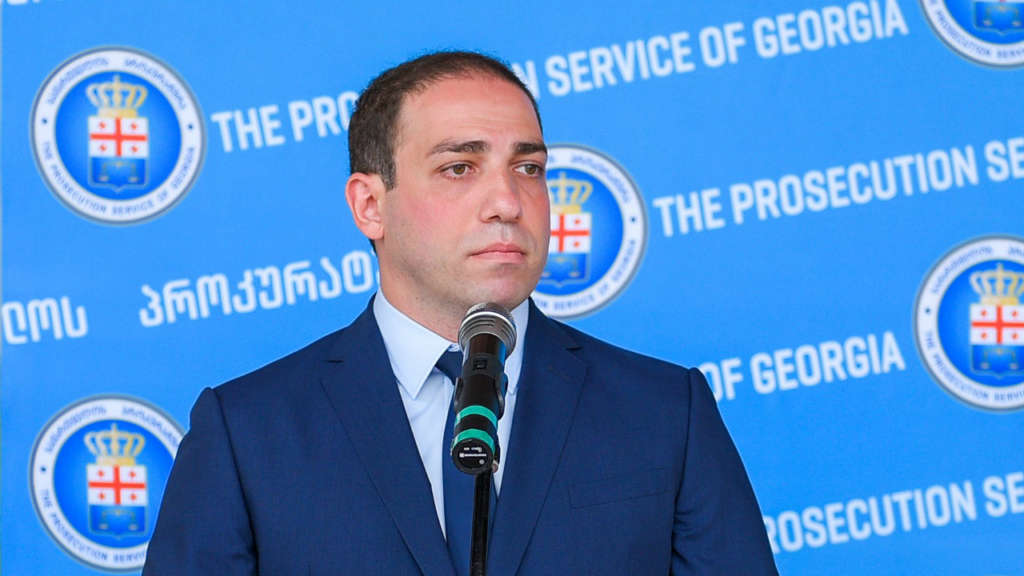 It was during this wave of public protest that Shotadze announced his resignation.
The head of the ruling party, Bidzina Ivanishvili, called Shotadze's resignation a "high standard" and said that, in his opinion, Shotadze was not to blame for the sensationalized investigation into the teenager's murder.
The opposition has no doubt that Shotadze's return was personally orchestrated by Ivanishvili.
Those who oppose the government say that Shotadze's return to the prosecutor's office is a "slap in the face" to the whole society.
"We could call it Ivanishvili's carousel. This is precisely the flaw in the system—that the same people return to the same positions. This person thinks that he is changing the directors of his company and his auditors. But the state is a different structure, the state is governed differently," said Mamuka Khazaradze founder of the political movement "Lelo."