Italian police try to arrest Armenian opposition MP
Italian police have reportedly tried to arrest Nikol Pashinyan, a leader of the Yelk opposition faction in the Armenian National Assembly.
In a recent Facebook post Pashinyan termed the situation regarding his arrest as 'a siege'.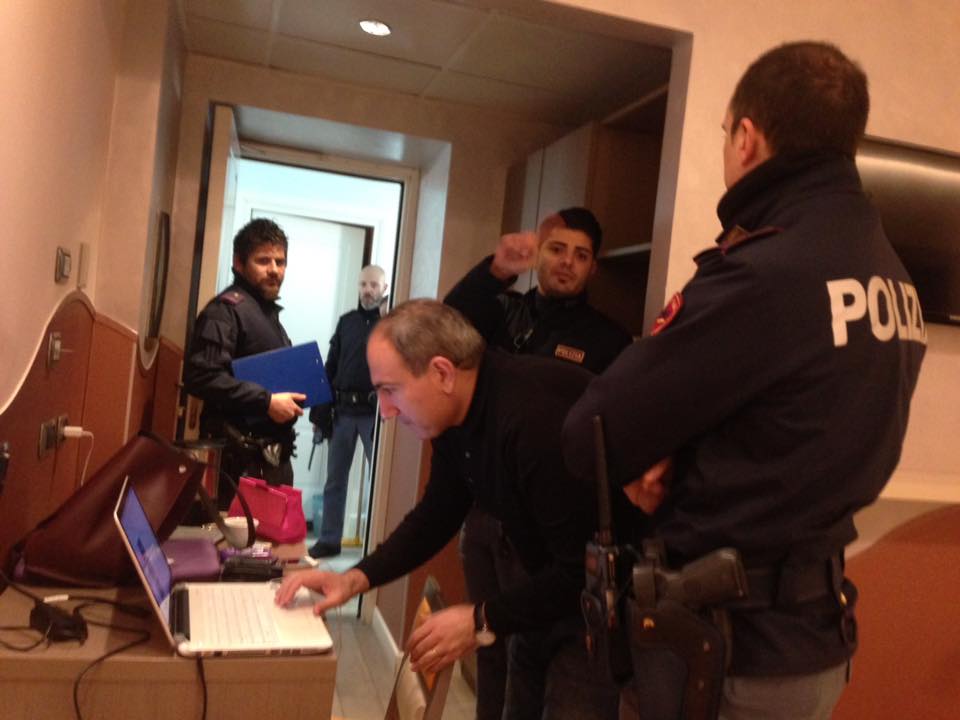 "They came to arrest me. It turns out that I've been wanted by the Armenian authorities through Interpol. I've been wanted since 2008, but they've failed to find me so far," Nikol Pashinyan wrote on his Facebook page.
The incident was triggered by developments which took place a decade ago.
Following the 2008 presidential election, the Armenian opposition organized protests, challenging the results of the election. Serzh Sargsyan, the incumbent head of state was elected as President. Meanwhile, the protesters claimed that it was Levon Ter-Petrosyan, Armenia's first President, who won the presidential race.
On 1 March the authorities decided to disperse the protest rally that had been underway since 20 February. Ten people were killed in clashes between police and protesters.
During that period Pashinyan was making public statements, calling on citizens 'to continue their struggle which is aimed to overthrow the criminal-oligarchic system that seized power in the republic, as well as to establish a legitimate government in Armenia'.
The police had been searching for Pashinyan for 16 months, though in vain. However, in July 2009, he voluntarily turned himself in to the police.
A criminal case was opened against Pashinyan. He was charged with inciting violence against the authorities and orchestrating mass disorder, then sentenced to seven years in prison. However, he was released in May 2011 along with some other individuals who had been arrested for their involvement in the '1 March' case.
People in Armenia have actively been sharing Pashinyan's post about the incident in Italy. In their assessment, 'it's just surprising and funny that the search for Pashinyan wasn't suspended back in 2011. In this regard, the Armenian police issued the following official statement:
"We hereby inform you that after Nikol Pashinyan turned himself in to Armenian police on 01.07.2009, the Interpol National Central Bureau (NCB) in Armenia notified the Interpol General Secretariat on 21.07.2009 regarding the suspension of the international search for him. Then all member-states of the organization were notified thereof by the Secretariat."