High-profile businessman suspected of attempted murder killed in Abkhazia
Well-known Abkhaz businessman Pavel Ardzinba was killed today, 13 December, after unidentified assailants opened fire on his Mercedes-Benz not far from a traffic police post on the Sukhum-Psou motorway. His driver died too.
Pavel Ardzinba was a controversial figure. On 26 September he handed himself over to the Abkhaz prosecutor general's office after having been on the run for years: he had been accused of attempted murder of Abkhazia's ex president Alexander Ankvab and of killing two of the latter's bodyguards.
He was arrested and interrogated, but released several days later on bail on condition that he would not leave Abkhazia. Reports at the time had it that he was seriously ill.
The motive for the assassination has yet to be identified. Police and investigators are currently on the crime scene collecting evidence.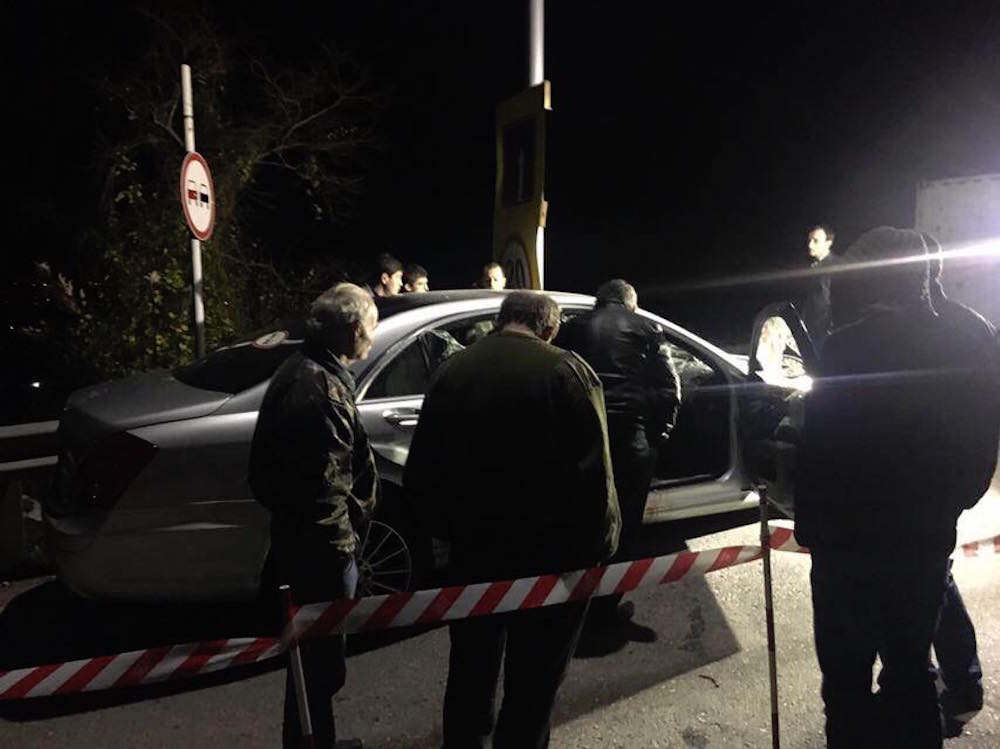 Pavel Ardzinba was assumed to have had a hand in what had been the sixth attempt to assassinate Abkhazia's ex president Alexander Ankvab. On 22 February 2012, a motorcade carrying Ankvab came under intensive fire, killing two of Ankvab's bodyguards. Ankvab himself walked away unscathed.
Two months after the incident, the general public were told that the criminals who had been involved in the assassination attempt were the same group as the one that had carried out some of the previous assaults on Ankvab. Ten people were indicted for their involvement in the case.
One of them, former interior minister Almasbei Kchach, killed himself as the police tried to arrest him. Another hanged himself while in custody. Two others, including Pavel Ardzinba, managed to flee.
Their trial began in 2013 and lasted for four years, resulting in a series of prison sentences ranging from 13 to 20 years in length. Pavel Ardzinba's case was processed separately from the others.
Toponyms and terminology used in the article, and views, opinions and strategies expressed in it do not necessarily reflect the views and opinions of JAMnews or any employees thereof. JAMnews reserves the right to delete comments it considers to be offensive, inflammatory, threatening, or otherwise unacceptable