Hey Narcs! Apologize to the monument
On the day of the Flower Festival, also the birthday of the ex-President of Azerbaijan, Heydar Aliyev, an inscription appeared on his monument, that read: 'Congratulations on the slave holiday.'
The thing is that 'flower' (gül) and 'slave' (qul) are rhyming words in Azerbaijanian, so it turned out to be some kind of insulting pun.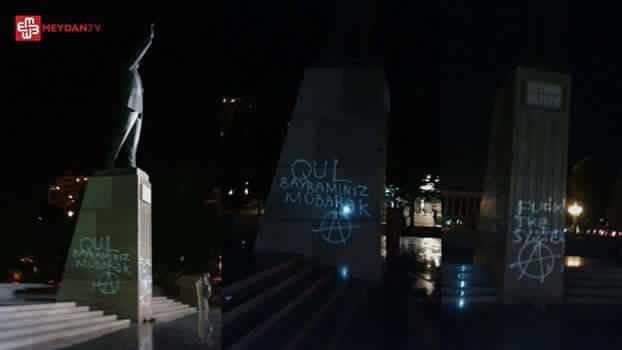 The monument is located in the vicinity of the Central Bank building. Celebrations of the holiday are usually organized there on May 10 – figures made of flowers are placed there.
Bayram Mammadov (a member of the NIDA youth movement) and Giyas Ibrahimov, a public figure, were arrested on May 11. The young men were accused of possession and organized sales of narcotic drugs. As the Interior Ministry reported, 1 kilogram of heroin was found in every apartment of the search. Bayram Mammadov's relatives claim that the search was conducted with violation of all his rights and that the drugs were planted in the apartment. 
The Khatai district court immediately conducted a closed hearing and ruled for a 4-month detention as a restraint measure.
Elchin Sadikhov, a lawyer, says that Giyas Ibrahimov was tortured during the investigation and was forced to apologize to the monument: "Apologize, AzTV will record that and then you will be released. [AzTV is a state-run TV channel].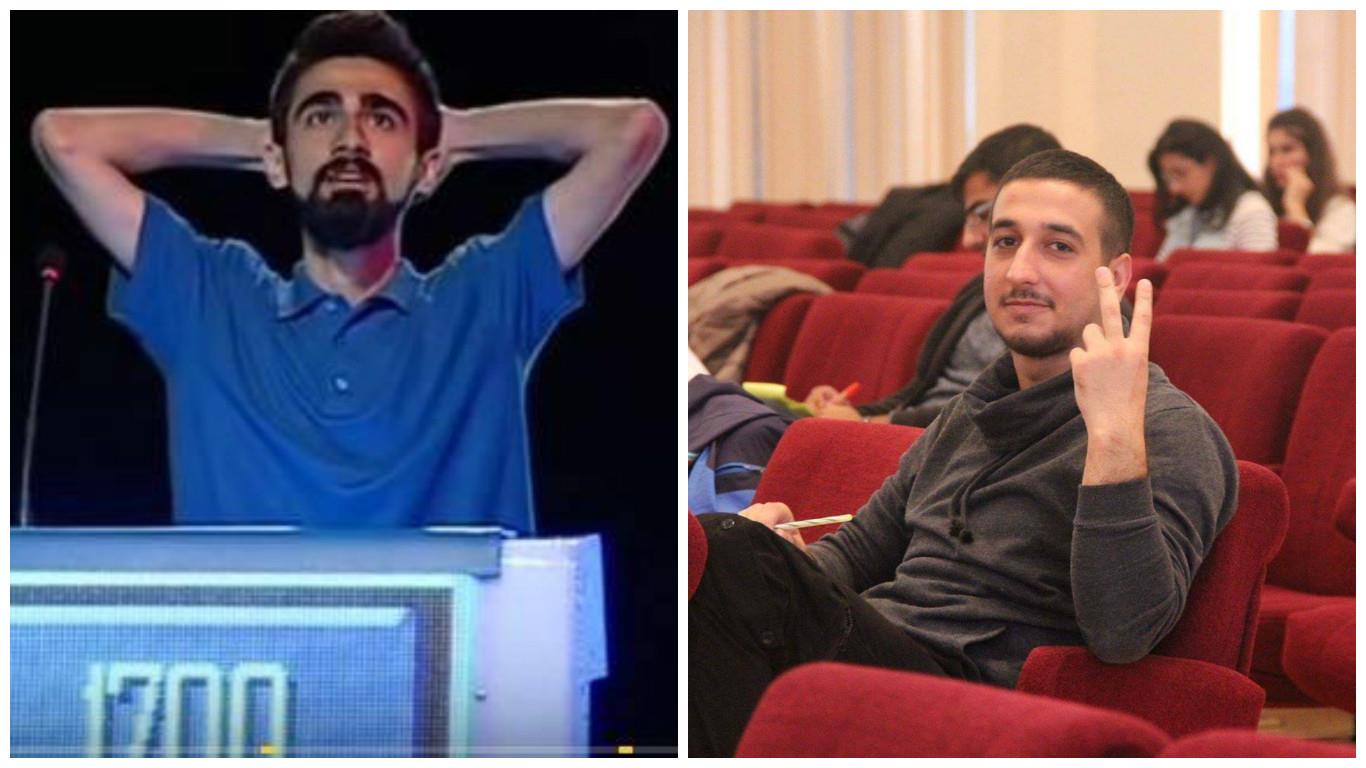 Giyas Ibrahimov and Bayram Mammadov
Media
The independent media, namely, MeydanTV and Radio Liberty, are providing detailed coverage of the developments of the events.
Meanwhile, the pro-governmental media either pretends that nothing happened or cover the news as a report on the arrest of two criminals.
Social media
Since the news of vandalism on the monument was not widely covered in the press, social media discussions on this issue were also limited to a relatively small circle of a 'different-minded' public. It's enough to know that the news did not get to the disput.az forum, where all pressing issues are usually discussed. While on Facebook, it is mostly discussed by journalists and public figures.
"It's high time that heroine was included in the national patrimony list and referred to as the 'white gold'. Cotton is no longer the 'white gold.'
"Even such an innocent prank by the free people is perceived in the country of slaves as a serious threat.
A comment under the article on the Radio Liberty website read:
"Those vandals are demonstrating their level of culture. Well, never mind, prison will teach them how to behave.
Giyas Ibrahimov is known as a participant in the "Hamsa intellectual game. His acquaintances gloomily joke: that's probably where he managed to earn a kilogram of heroin.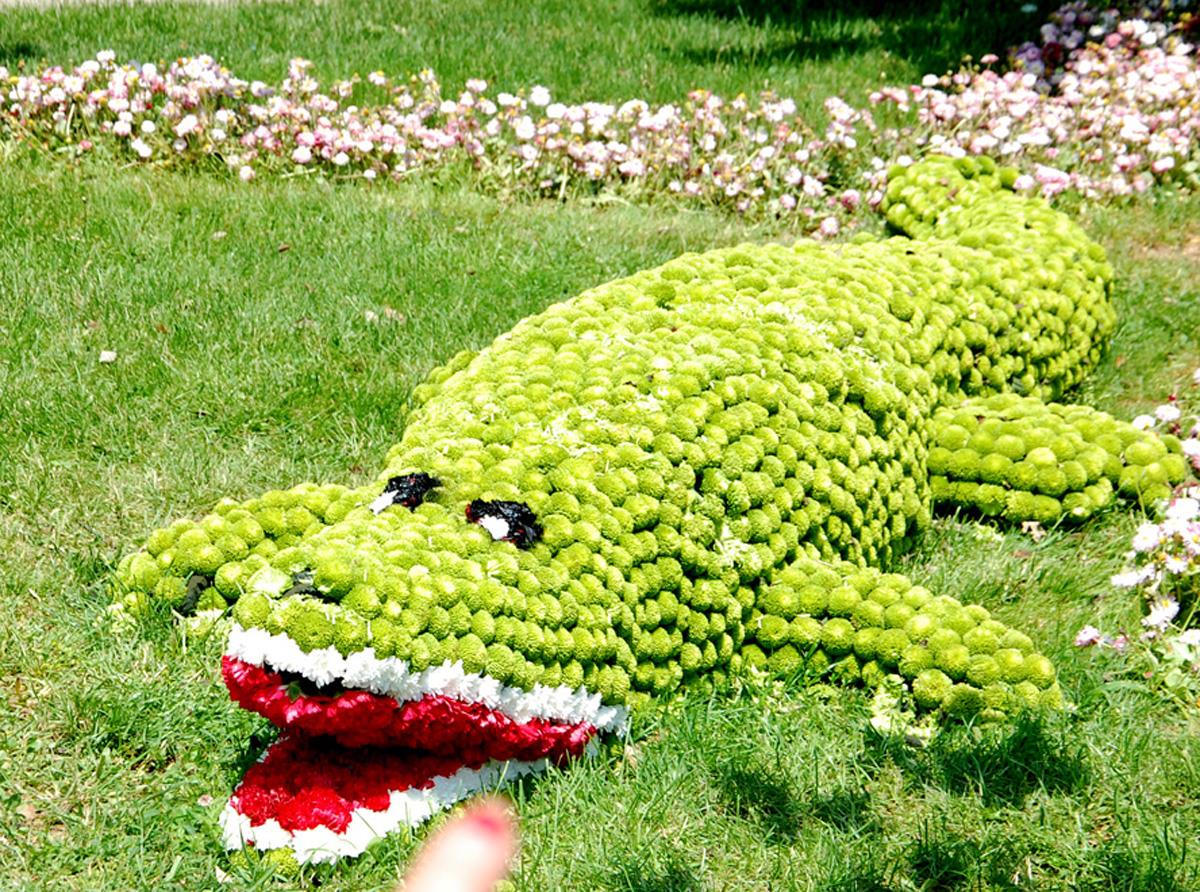 Flower festival, 2015. Photo: minval.az