"Have they strolled in a park?"
This photo of Premier Garibashvili and German Chancellor, Angela Merkel, published on the Premier's official web-page, has become Georgian Facebook's real hit.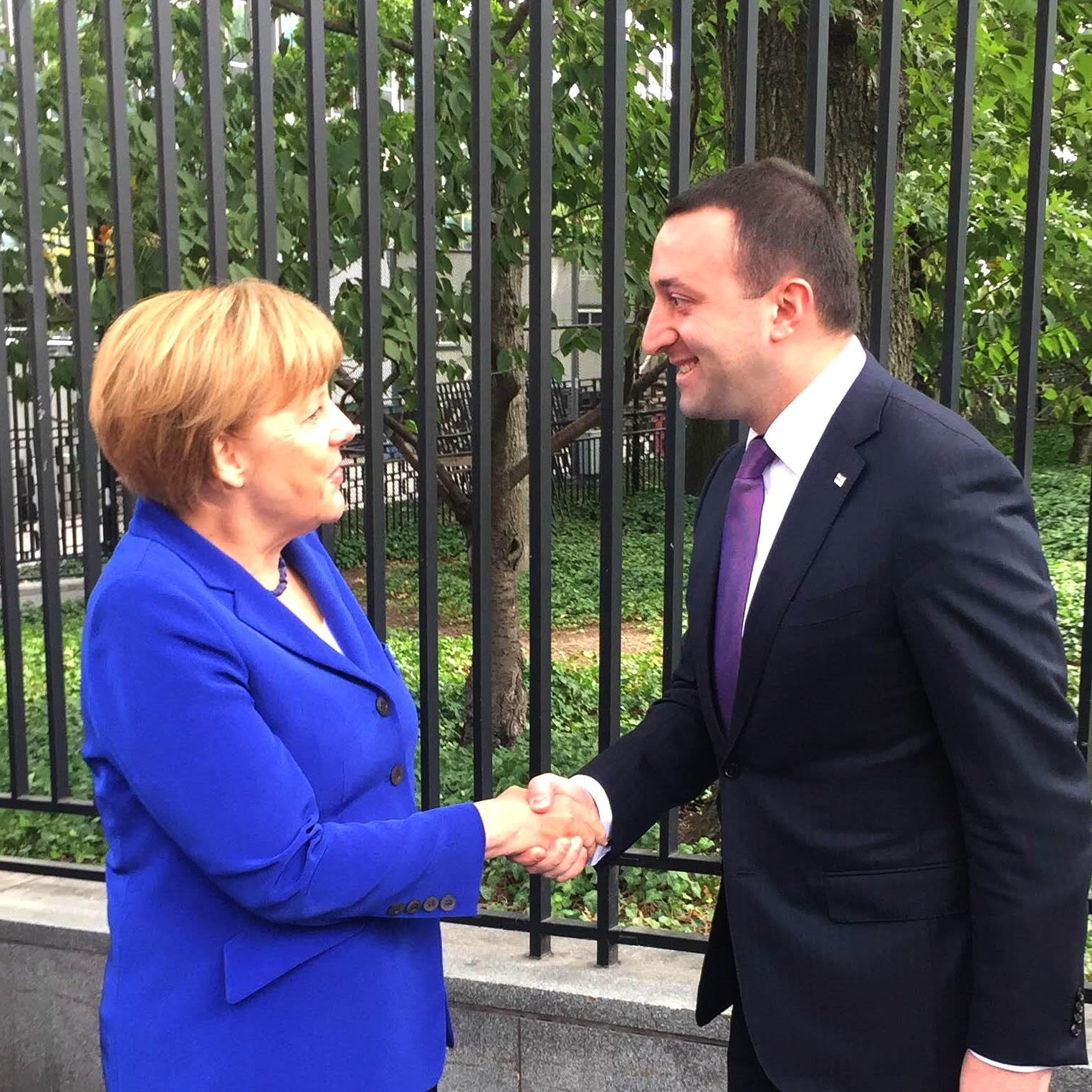 As photo caption reports, "Georgian Prime Minister met with the Chancellor of the Federal Reublic of Germany, Angela Merkel, on the sidelines of the UN General Assembly. The Chencellor greeted the Head of the Government and wished him success.
What has amused the Facebook users, was the atmosphere, in which the meeting was held.
"Have they strolled in a park?
"By the way, last year I met Angela Merkel in a bread queue at Galeries Lafayette. Could that be regarded a foreign policy meeting?
"Meeting on the country lane.
"It seems he was waiting outside and we she went out, he ran after her.
"Apparantly it was a well-planned meting and the parties discussed many issues, commented the Facebook users.
Prime Minister Garibashvili is attending the UN General Assembly session in New York.
Premier's press office has not released any other photos of Garibashvili-Merkel meeting.