Georgia's ex president Saakashvili detained on charges of assisting criminal organizations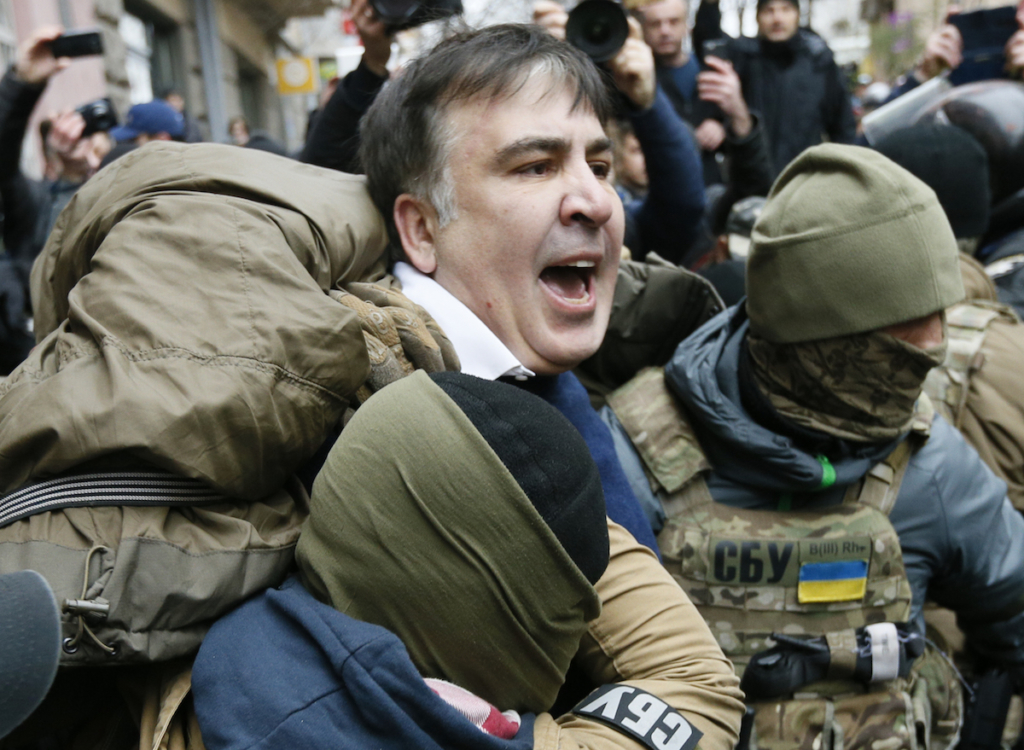 12:40 pm, Kiev – Mikheil Saakashvili, Georgia's ex president who is now one of the leaders of the Ukrainian opposition, has been detained as a result of a special operation carried out by Ukraine's security forces.
While the reasons for his arrest have yet to be revealed, the Russian TV company DozHD cites Saakashvili's lawyer as having said that he's being accused of planning a coup d'état in Ukraine.
As special forces troopers descended on his apartment in Kiev in the morning, Saakashvili fled to the roof of the building.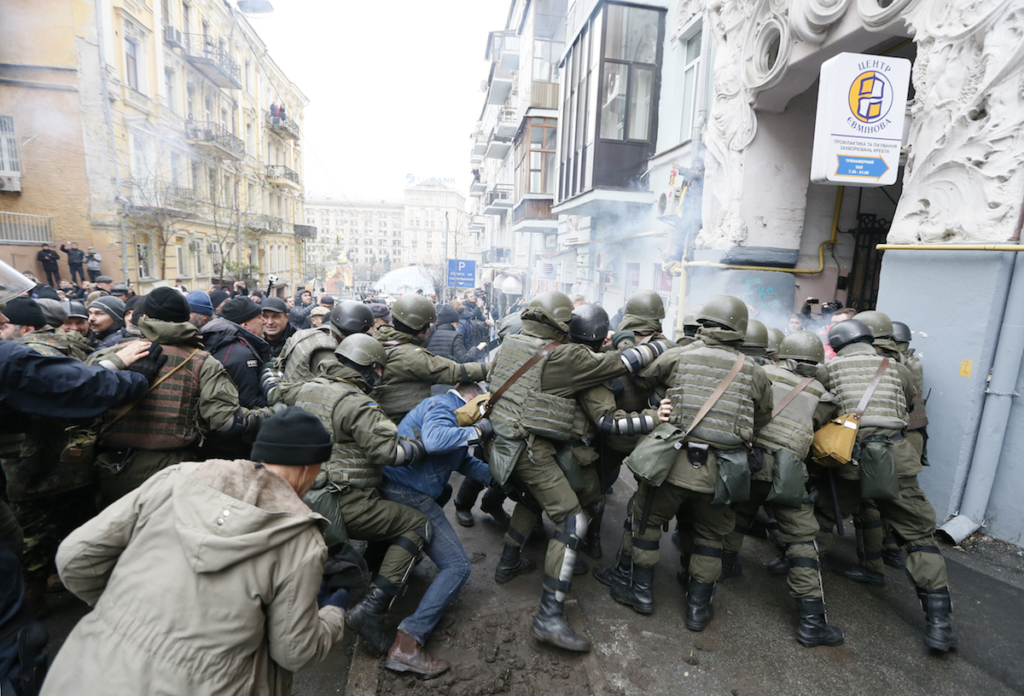 From there, he addressed a crowd of supporters who'd gathered outside of the building, asking them for help. As the troopers brought Saakashvili out of the building, the crowd rushed them, trying in vain to prevent them from placing Saakashvili into a police vehicle.
It later became clear that he was arrested on charges of 'assisting members of criminal organizations and covering up their activities', an offense punishable with three to five years' imprisonment.
"He received half a million dollars from people close to Ukraine's ousted Viktor Yanukovich to fund protests," the country's Prosecutor General Yuri Lutsenko told journalists at a briefing in Kiev. As proof of this, he turned on the audio of what he said was a telephone call between Saakashvili and Sergei Kurchenko, a businessman close to Yanukovich. Meanwhile, the confrontation was escalating between the special police forces and Saakashvili's supporters. The supporters are gathering stones and setting up barricades. They have surrounded the police car in which Saakashvili is being held and won't let it leave.
***
On 3 December, several thousand Ukrainians attended a rally organized by Mikheil Saakashvili, calling for the impeachment of president Petro Poroshenko. Protests led by Saakashvili have been ongoing in Kiev since 17 October. On 30 November, Ukraine's migration service extended his length of stay in the country for another three months, after president Poroshenko stripped Saakashvili of his Ukrainian citizenship in July earlier this year.
Saakashvili was abroad when the decision came through. And on 10 September, he forced his way into Ukraine across the border from Poland, accompanied by a crowd of his supporters. As penalty for the trespass, he was made to pay a fine worth 130 US dollars. Saakashvili has been accusing Petro Poroshenko and his government of corruption and demanding early elections.