"Where Russia is, there is betrayal and humiliation." Georgian experts assess events in Karabakh
Georgian experts on Karabakh
How do you assess the events in Karabakh, what does it mean for Georgia and the Caucasus region as a whole?
JAMnews asked Georgian experts this question.
Military actions in Karabakh September 19-20, 2023

On September 19-20, the Azerbaijani army conducted a military operation in Karabakh, which it called an anti-terrorist operation. The Azerbaijani Defense Ministry stated that the purpose of the operation was to ensure the safety of Azerbaijani servicemen and restore constitutional order in the country's region. The authorities of the unrecognized NKR were given conditions for complete disarmament and withdrawal of military equipment. Baku announced security guarantees for the Armenian population in case "if they do not take up arms and put on military uniforms".

In Yerevan, the events were assessed as "genocide of Karabakh Armenians".

On the morning of September 20, the authorities of the unrecognized NKR decided on a ceasefire and complete disarmament. On September 21, the first meeting of their delegation with representatives of the Azerbaijani authorities took place. The main topic of this and planned subsequent meetings is the conditions of integration of the Armenian community into Azerbaijani society.
Conflictologist Paata Zakareishvili: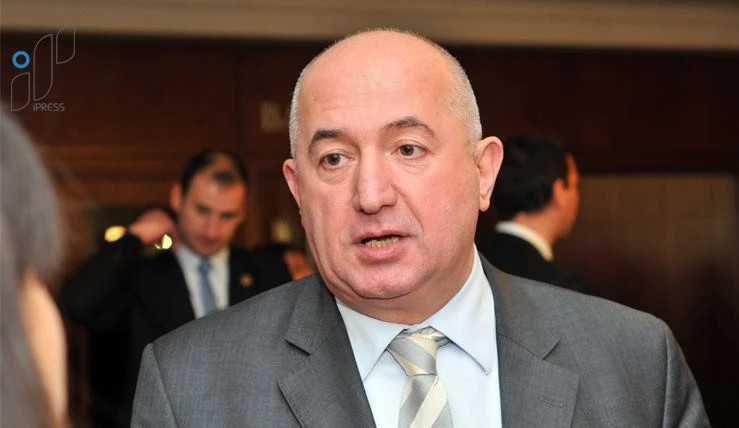 The events in Karabakh are Russia's expulsion from the Caucasus.
What happened was an absolutely expected result. Marquez has a famous novel "Chronicle of Death Revealed" and this is exactly what happened in Karabakh.
Just a few hours before these events I arrived from Baku, and before that I was in Yerevan for a week, where I met with many experts.
And everyone was saying there will be a war in Karabakh.
What is important here is that four players have been identified. And, unfortunately, Georgia is not meant here. Georgia is disconnected from these events, even its pulse is not felt.
The first player is Turkey. It is in the shadow and is a guarantor of Azerbaijan's security, as if telling the whole world: if you oppose Azerbaijan, you will have to deal with me.
The main player, of course, is Azerbaijan. It implements its policy in agreement with Turkey, with the hope of Turkey and with the support of Turkey.
The third player is Russia. It has been turned into a laborer by Turkey and Azerbaijan. Russia has been told: if you want to stay in the Caucasus for a while, do the dirty work. For example, give up Armenia. In other words, Turkey and Azerbaijan imposed on Russia the rules of the Turkish-Azerbaijani game, Russia accepted this rule and fulfilled it with regard to Armenia.
And the fourth player is Armenia. It is forced to accept the rules of the game developed by Turkey and Azerbaijan and taken into account by Russia. Armenia has practically no allies.
Armenia's mistake is that it did not realize that Russia is a traitor.
Who Russia is became clear in 2016 and 2020, when the first and second escalation took place and Azerbaijan made some progress on the Karabakh track. Then Russia silenced Armenia, and Armenia did not realize then that Russia is a traitor.
Georgian experts on Karabakh
▇ But now Armenia knows for sure that where Russia is, there are problems, betrayal, humiliation and cynicism.
In my opinion, Armenia's position will be the most important. Armenia should make a clear decision on where it is going: whether it will remain a part of Russian policy or become one of the important players in the South Caucasus.
Its negotiations with Baku and Ankara must begin. It must begin relations with Brussels.
There should be a complete expulsion of Russia from the South Caucasus.
---
---
Today Armenia is under attack, I sympathize with the Armenian people, they have been through a lot. But it should look inside itself and realize where it has made a mistake. The problem is that everyone in Armenia realizes this, but no one speaks about it out loud.
As for Azerbaijan, geopolitics is changing significantly, and everything depends on what strategy Azerbaijan will have. The main question is whether Azerbaijan really intends to integrate the Armenian population or actually wants to stimulate the exodus of the Armenian population from Karabakh?
Initially it was clear that Azerbaijan would return Karabakh. But the question was whether Azerbaijan would create conditions. If it does, it is clear that part of the population will return there.
Whether Azerbaijan really wants to integrate the Armenian people, as Baku openly declares today, will be clear in three or four months, maximum in six months. Let's see where Azerbaijan's strategy leads.
If there is real integration, Azerbaijan does not need Russia in the region at all. And if there is no integration, Azerbaijan plans to cooperate with Russia as it did before.
Russia will agree to this. It wants to stay in the Caucasus and is ready to serve Turkish-Azerbaijani interests for that.
Turkey's position in the Caucasus is very important. Turkey is a NATO member state, Georgia aspires to join NATO, and therefore Turkey should be our strategic ally in security issues.
Azerbaijan and Turkey have signed 16 agreements in the security and military sphere. And it is not Azerbaijan that does not declare its desire to join NATO, but Georgia.
We should sign the same documents with Turkey to protect ourselves from Russia.
Georgia today keeps saying that it has been left alone with Russia. But this is nonsense. We are not alone, Turkey is next to us and we should take advantage of that.
Georgian experts on Karabakh
---
---
Zurab Batiashvili, Research Fellow at the Foundation for Research on Strategy and International Relations of Georgia: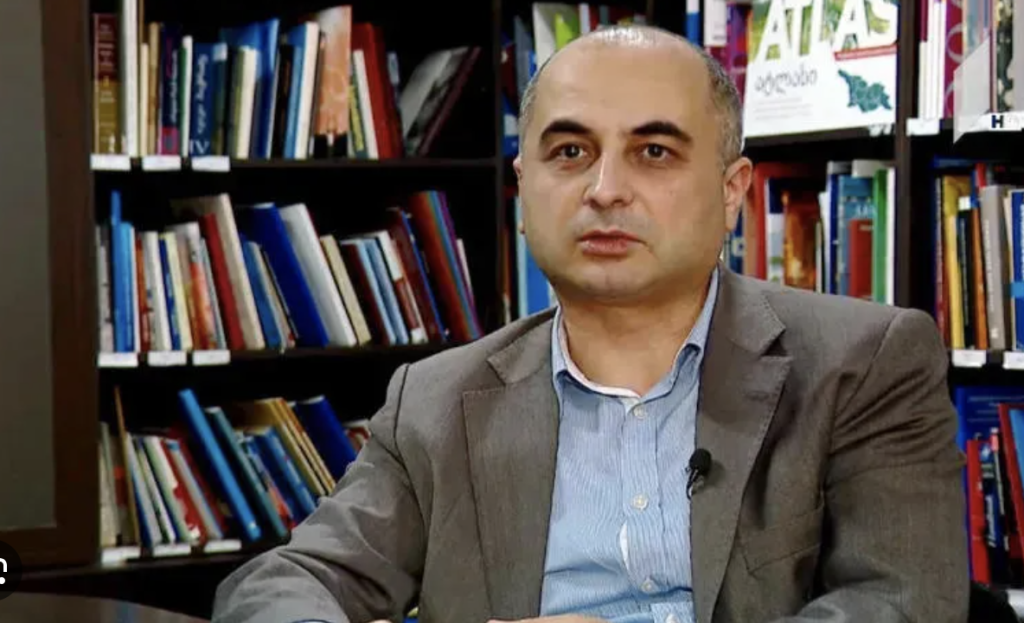 What happened in Karabakh is related to the weakening of Russia globally. The Russian army is now embroiled in the war in Ukraine, and it has no opportunity to open a second front anywhere. Azerbaijan took advantage of this situation and restored its territorial integrity.
Aliyev completed the work started in 2020 and became the first in the post-Soviet space to restore the territorial integrity of his country.
This is a precedent, and it means that the balance of power in the former Soviet space is changing. But that is not all.
The consequence of the war Russia is waging in Ukraine is a new wave of EU enlargement. And this is also a big geopolitical change.
Previously, Georgia's European perspective was not even recognized. Now they not only recognize it, but actually beg us to fulfill the conditions and become a candidate for EU membership.
Georgian experts on Karabakh
▇ It is a pity that during such important geopolitical processes the Georgian authorities are pursuing such a weak and inadequate foreign policy.
The Pashinyan government is now facing a very serious challenge. Pro-Russian forces are trying and will try in the future to use the wave of public discontent to remove Pashinyan from power. So far it has not succeeded, and let's hope it won't.
Then, perhaps, the issue of whether Armenia will remain in the CIS will be raised, as well as the issue of the Russian base in Gyumri.
As for Georgia, unfortunately, we are moving very quickly towards Russia. This is directly related to the topic of sanctions, as well as to the fact that the Georgian authorities do not fulfill the 12-point plan. And these recent statements about some kind of conspiracy, and so on.
The authorities are preparing to start repressions after Georgia is denied the status of candidate for EU accession and people take to the streets.
As for the geopolitical situation, we see that changes have begun. Armenia is trying to change its political orientation with great speed. If until now it was dependent only on Russia, now it is trying to establish itself in the West at a rapid pace – because Russia has not become a guarantor of security for them.
The Armenian community in Karabakh is in a difficult situation. But when Pashinyan was re-elected prime minister after the second Karabakh war, it meant that society in Armenia had come to terms with the loss of Karabakh.
And in general, the fact that Pashinyan is still in power is a sign that the society in Armenia is very eager to move towards the West.
And the fact that Pashinyan made anti-Russian statements is also, of course, an order of the society.
However, Armenia has a long way to go, including in terms of rapprochement with NATO. Armenia is still a member of the CSTO, which prevents it from receiving weapons from the West, and the West is in no hurry to give these weapons to the still pro-Russian country.
In other words, Armenia still has a long way to go to become at least formally equal to Georgia in terms of European integration.
However, it is not excluded that events will develop very quickly and such a prospect will appear very soon.
The most important thing is that as a result of what happened in Karabakh Armenia got rid of a huge burden. It may be very painful for them now, but in fact the Karabakh problem was the burden that kept Armenia in Russia's grip for a long time.
Georgian experts on Karabakh
---
Giorgi Bilanishvili, foreign policy specialist, professor at Ilyauni University: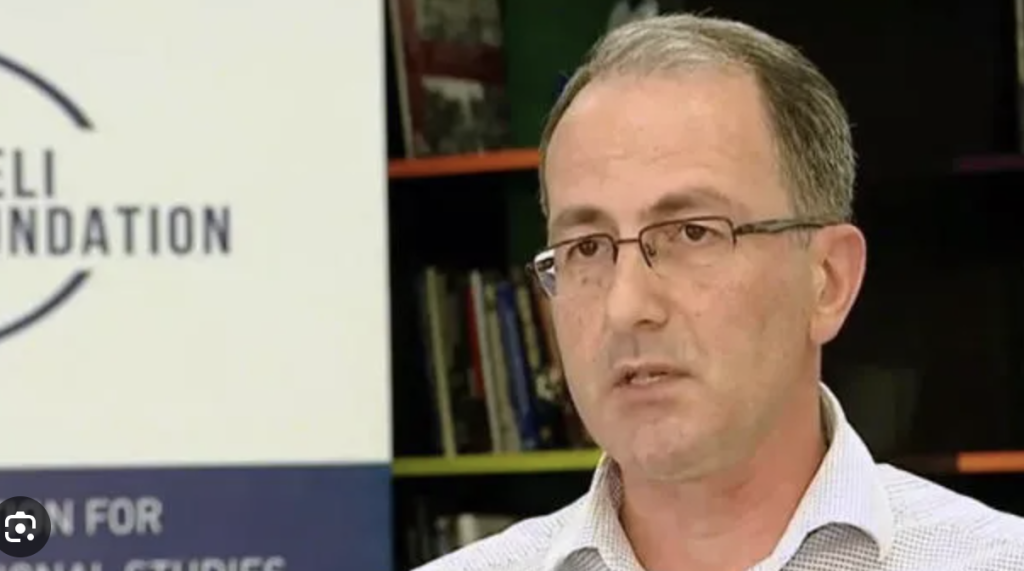 In the post-Soviet space, Russia has always played a major role in conflict regions, whether as a mediator or a manipulator to fuel conflicts.
The current events in Karabakh are the first time when another state, influential in the region, has played a more important role than Russia.
Azerbaijan, on the one hand, has benefited from the fact that Russia is busy with the war in Ukraine.
On the other hand, it is a fact that a big deal was struck between Azerbaijan and Russia.
In any case, Azerbaijan expected Russia not to intervene. Pashinyan seems to have expected the same, which is why he has been making anti-Russian statements lately.
All of this points to a decline in Russian influence in the region. What is happening is in no way in Russia's interests.
Russia has always believed that it should have exclusive control over the Caucasus region. It has used the Karabakh conflict for this purpose, to maintain its influence over both Azerbaijan and Armenia, and to prevent Turkey or Iran from penetrating deeper.
For Russia, Karabakh was leverage. But after the war of 2020 it partially lost this lever, because even then Turkey's role in favor of Azerbaijan was obvious. And this role remains so today.
Turkey's position in the region will be further strengthened. Which means that the situation in the region is completely changing.
Even if we assume that there was a deal between Russia and Azerbaijan, this deal will in any case have only tactical significance. From a strategic point of view, in my opinion, Russia has lost. It is a failure for her. And Moscow was probably forced to accept all this, to start getting used to this new reality.
There was a precedent. Russia abstained, and the West did not participate at all. And regional actors turned out to be the most important in solving the problem.
▇ For the first time Armenia was able to realize its own foreign policy more freely, it is no longer dependent on Russia. If Armenians really want to go to the West, they now have a chance to do so. This is a really positive moment for the region.

As for Georgia, if the relations between Armenia and Azerbaijan, Armenia and Turkey are settled, it will create a new environment in the region, and it will only be good for Georgia.
At the same time, Russia's position in the region is weakening, which is also good for Georgia. The only question is whether the current Georgian government will want to use this situation.
The problem is that they do not want to use it. Therefore, nothing much is changing for Georgians at the moment, because opportunities have appeared, but no one is going to use them.
Georgian experts on Karabakh
---
Tornike Sharashenidze, Doctor of International Relations, Professor at GIPA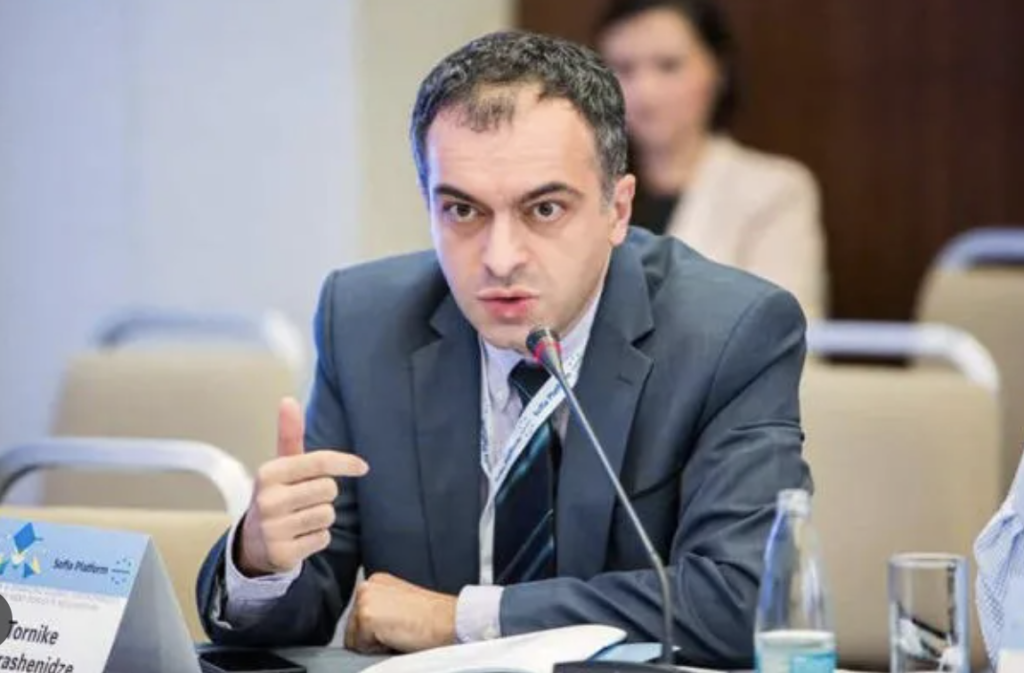 What happened in Karabakh was inevitable. The return of Karabakh to Azerbaijan had to happen, especially since it is a good time for Azerbaijan. Russia is busy with Ukraine, it doesn't care about Karabakh at all.
And after Azerbaijan regained control of 3/4 of Karabakh in 2020, it was already clear that neither Armenia nor Russia would be able to stop it.
Three years ago, during the second Karabakh war, Russia did not actually intervene. And if it did not intervene then, it will not intervene now.
Therefore what happened is the best scenario, it could have been worse.
I absolutely do not welcome war and violence in the region. But it is not excluded that Azerbaijan would have gone straight to the territory of Armenia.
This scenario would have ended with the overthrow of Pashinyan, in which case pro-Russian forces would have definitely come to power in Armenia.
It is very good that Azerbaijan did not take such a step, because it could have easily done it, I do not think that in this case anyone would have protected Armenia.
The Azerbaijani leadership used the moment well, and most importantly, it met this moment well prepared. No one can oppose Azerbaijan now – first of all, because it is its internationally recognized territory and it has restored its territorial integrity.
There is another argument – Europe needs Azerbaijan as a corridor.
Everyone saw that there was no significant reaction from the West. And this was expected, because it would be complete madness to make harsh statements and confront Azerbaijan, which has only regained its territories.
As for Armenia, three years ago Armenia received such a shock that now they do not want a new war and are not going to do it.
Also the young generation in Armenia, as well as in Georgia, is of course pro-Western. And they realize that the overthrow of Pashinyan will lead to the domination of pro-Russian forces, and they clearly don't want that.
I don't consider Pashinyan an ideal ruler, and I have many critical questions and comments about him. But overthrowing him would be a victory for the pro-Russian forces. And this is probably understood in Armenia, first of all, by the youth.
And without the active participation of the youth I can't imagine the overthrow of the government – unless, of course, there is a military coup. I hope it won't come to that.
If we consider the general context, the precedent is very important. And I would like the residents of Sukhumi and Tskhinvali to wake up as well.
Georgian experts on Karabakh
▇ Let us hope that the Georgian population is so inclined that it will not agree to the start of war. But have the Abkhazians and Ossetians realized that they cannot rely on Russia?
Russia had no formal obligation to go to war over Karabakh. But when a Russian base is on the territory of another country and that country is at war, one would expect Russia to intervene.
But Moscow has abandoned its ally. And that should worry the Abkhazians and Ossetians. I am far from the opinion that Armenia will be freed from Russia instantly. But in the long run it will definitely happen.
Georgian experts on Karabakh