Georgia will be called 'Sakartvelo' in Lithuanian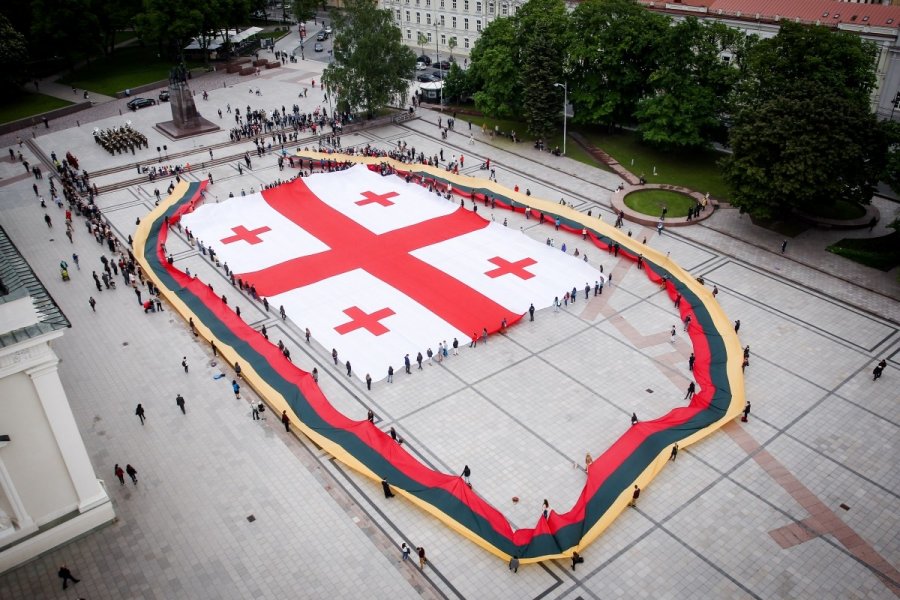 Lithuania is preparing a present for Georgia. The speaker of the Seimas (Lithuanian parliament), Viktoras Pranckietis, suggested that Lithuania begin calling Georgia by its Georgian name 'Sakartvelo', reports Baltnews.
According to Pranckietis, "Georgians don't like the word 'Gruziya' [Russian term for Georgia]. They like the term Sakartvelo better," he said.
Pranckietis noted that he had been told this while in Georgia by both everyday citizens, the president of Georgia Giorgi Margvelashvili and the Georgian ambassador in Lithuania, Khatuna Salukvadze.
"This will be a great present for Georgians in 2018," said Pranckietis.
The suggestion was supported by several MPs, including by several members from the inter-parliamentary group on relations with Georgia.
'

Sakartvelo' comes from the title 'Kartli', one of the main historical and geographical regions of Georgia. The European name for Georgia probably comes from the name for Saint George who is highly respected in the country. The Russian name Gruziya, according to some Georgian historians, comes from the Syrian name for the Georgian kingdom, Gurzani. Gorjestan is the name for Georgia in Azerbaijan, Turkey and Iran.

The name 'Gruziya' is mostly used in Eastern European countries. In Georgia, many believe that the name can bring up historical associations of Georgia having been a part of the Russian Empire in the past.