Georgia Ready for Visa-Free Travel to Europe
Will Georgians travel to Europe without visas? – the answer to this question will be known in a few months, after the EU monitoring mission releases its technical report on December 15.
Before that, the mission shall check Georgia's compliance with the recommendations spelled out in the Visa Liberalization Action Plan.
If technical report is positive, then Europe will have to make a decision. In case of positive answer, Georgian citizens will travel to the Schengen countries visa free starting from early 2016. Georgia will be the first South Caucasus country that has achieved visa liberalization.
Official Tbilisi believes, the conclusion will be positive.
"EU's political decision on visa liberalization has been already made, now only technical procedures need to be finished. Georgia has done its best, we have accomplished all tasks, says PM Garibashvili.
According to Janos Herman, EU Ambassador to Georgia, "Georgia has already fulfilled the major part of visa liberalization and there is no reason to think that it cannot comply with the rest of the requirements.
A video clip, explaining citizens the visa free travel rules, has already appeared on TV :
However, sceptics name some hampering factors, including the migrant crisis. Europe, that can hardly deal with the migrant wave, is less likely to open its borders to a new country – they believe.
The great number of Georgian nationals, seeking refuge in the Schengen countries, is also named as a hampering factor.
9 110 Georgian citizens appealed to the EU countries for refuge in 2013 alone. For the settlement of that very problem, on the EU recommendation, the country passed the anti-discrimination law, prohibiting discrimination and persecution on any grounds.
As part of Visa Liberalization Action Plan, Georgia has amended dozens of laws and started their implementation – this concerns the law on protection of personal data, as well as legislation related to corruption, trafficking and other issues.
Any citizen of Georgia with biometric passport will take advantage of visa liberalization.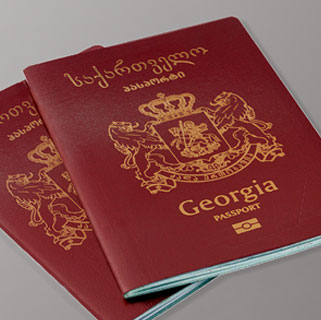 Georgia also offers the population of conflict regions to enjoy these privileges: Paata Zakareishvili, Sate Minister for Reconciliation and Civic Equality, states: "We need visa liberalization mostly for Abkhazia and South Ossetia, so that these people get more interested in Georgia's welfare.
• According to the official information, it is more difficult for Georgian citizens to get the EU visa rather than for the citizens of the neighbouring countries – Russia, Azerbaijan and Armenia. 12% of EU visa applications were rejected in Georgia in 2013; in 2012 – 12,3%; in 2011 – 14,8%. EU considers 3% of visa rejections as a secure or admissible risk margin in visa relations with a country. Last year's data show that Russia and Belarus have the lowest rate of EU visa rejections – 1,2 and 0,9 percent, respectively.
Who and how will benefit from visa-free travel:
• Georgian citizens will have a right to stay visa-free in the Schengen area (including in four Schengen candidate countries – Romania, Bulgaria, Cyprus and Croatia) for 90 days within a 180-day period, as well as will be able to travel from one Schengen country to another.
• In case of a stay exceeding 90 days, Georgian citizen will be deported from the Schengen area. He/she will be first arrested and then returned to Georgia. Afterwards, he/she will not be able to benefit from visa liberalization for the period of 5 years.
• In order to take advantage of visa-free travel, a citizen of Georgia shall have a biometric passport, bank statements, a return ticket and hotel booking. Georgian citizen shall produce these documents directly on the border rather than in the consulate.
• Visa liberalization does not apply to employment and long-term study visas. To get such visas, Georgian citizens shall apply to consulates.