Gata, legendary Armenian sweet bread
Gata, sweet bread of Armenia
Armine puts flour, milk, sugar, a stick of margarine, three eggs, a pinch of vanilla, a little salt, and says he will bake a different kind of gata today.
Gata is a glazed pastry with a sweet filling in Armenia and Azerbaijan traditionally baked in a tandoor. It has many regional variations.
Armine's narrow kitchen immediately becomes the most convenient place for Armine's three children to play. They crowd around their mother and don't take their eyes off the table.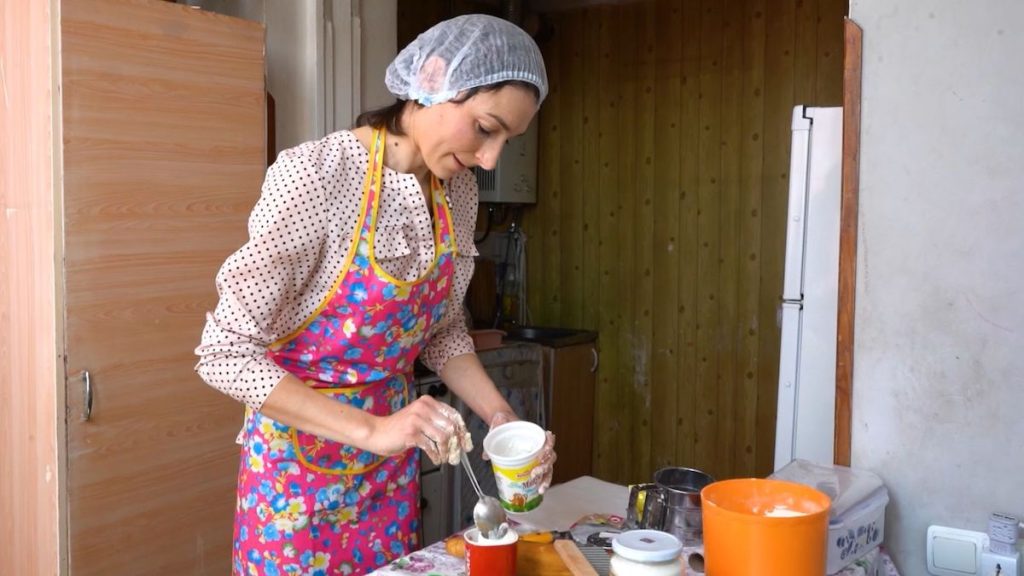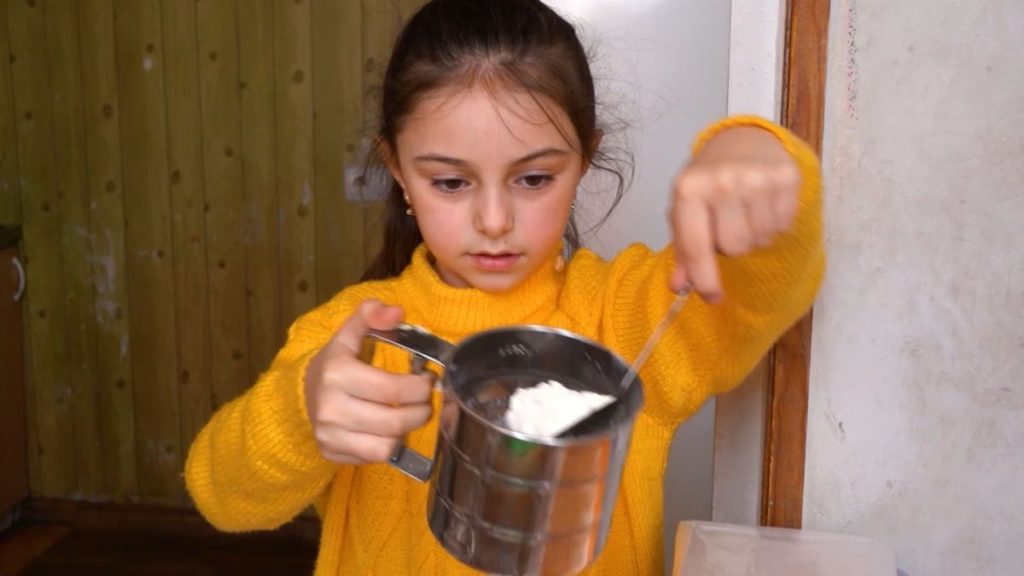 In the Hadrut region of Karabakh, where Armine is from, few housewives bake bread like this. Now it is taking Yerevan by storm.
Armine sifts the flour and says that the gata does not have a name: "Many people asked what recipe I cook with and why it turns out so tasty."
Sarah, the oldest child, is tying her hair. She is slightly taller than the table, but this doesn't prevent her from helping her mother add flour. She carefully raises her arms so that flour doesn't get on her sleeves. Her younger brother and sister, not finding a suitable place in the kitchen, gradually move back to the living room.
Meanwhile Armine pours half a liter of milk, 1.5 cups of sugar into another container, stirs and talks about the 44-day war (September 27-November 10, 2020), which forced the family to leave home and move to Armenia.
---
---
"We heard the sound of an airplane, I was going to show the child through the window, and at that moment there was an explosion in the forest in front of our house. Barefoot and half-dressed, we ran out of the house and ran to my husband Alik's grandmother.
Explosions in the village were heard increasingly often, and at the beginning of October 2020, most of the inhabitants were forced to leave their homes.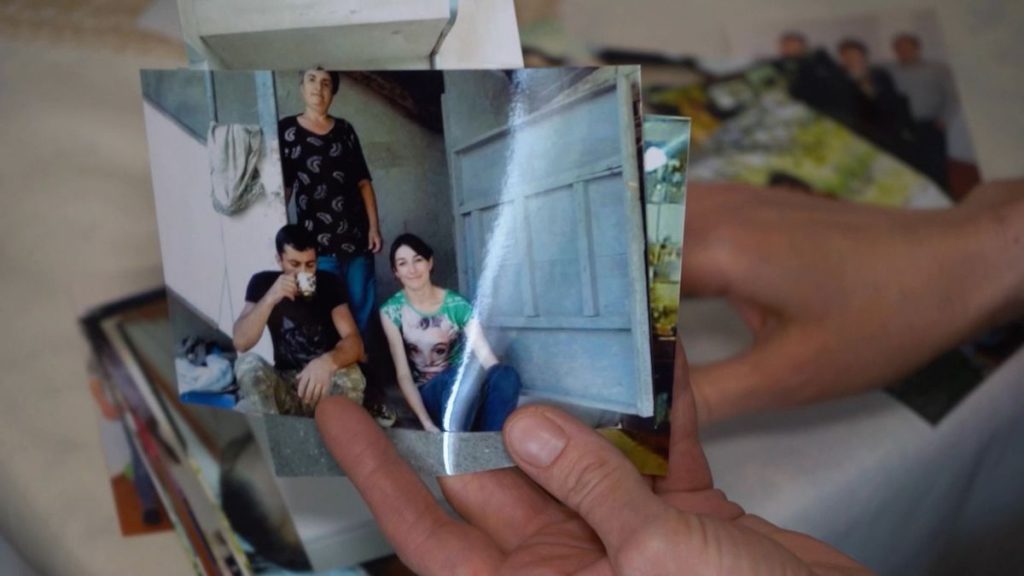 Armine asks Sarah to add two tablespoons of yeast to milk and sugar and let it sit. She herself throws a 250-gram bar of margarine into the flour and begins to knead the dough. She continues to remnisce about her house in the village of Jrakus [Azerbaijani name Chirakuz] and her pets — pigs, chickens and ducks, bought a month before the war.
She also remembers how she worked as a physics teacher for about eight years. Now she earns money by baking.
"Alik's cousin called and said get ready, we are going to Yerevan. I said, how can we without Alik [who was at the front]."
They lived with relatives for about two months, then found an apartment. Her husband left the military in December and went to Yerevan to rejoin his family.
Armine decided to use her culinary knowledge and start making pastries. Her products became famous in a couple of months after intense word-of-mouth and Facebook advertising.
A few months later, Armine and her husband turned to an employment agency and found a job. Since September 2022 Armine has been working at the Artlunch restaurant, one of the most famous chains in Yerevan. She takes orders for pastries on weekends.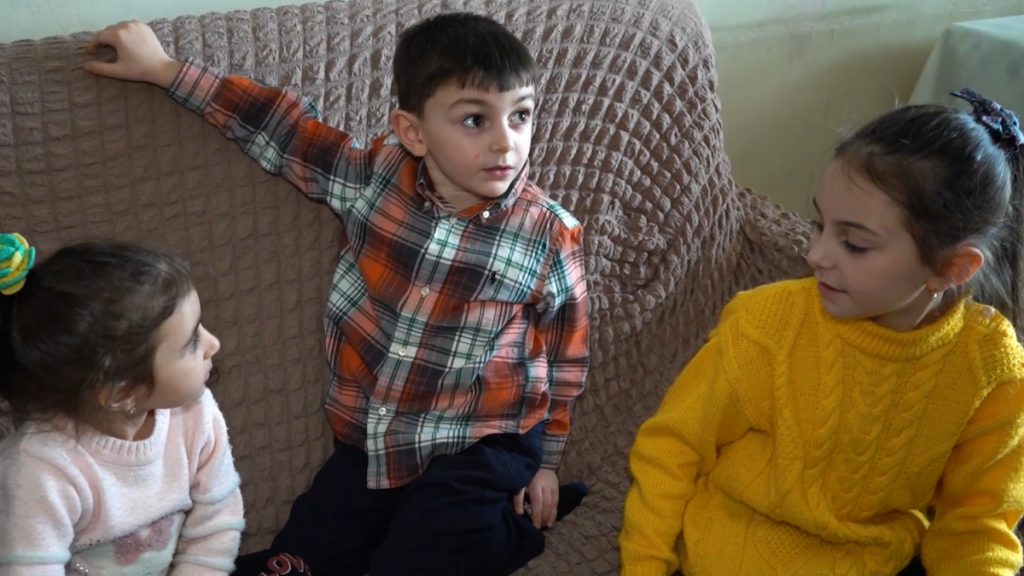 Although she loves baking, she says she does not want to stop teaching her in her field.
"I learned the online methodology through a program of the representative office of the Nagorno-Karabakh Republic in Armenia. I don't have students yet, but when they come, I will be able to teach physics again," she says.
Armine moves the finished dough away to the corner to let it rest and begins to prepare the filling — walnuts, a little sugar and vanilla. Then she rolls out the dough, makes a thin sheet, fills it with stuffing, wraps it, cuts it into diamonds and puts it in the oven.
Sarah's mission is over and now she is waiting for the gata to be ready. Sarah was supposed to be in fourth grade but is now in third grade as she missed a year due to the war. Her sister, five-year-old Arev, and brother, four-year-old Gennady, who misses his village the most, go to kindergarten in Yerevan.
Appetizing smells come from the kitchen. The gata is ready and the children are at the table.