Former head of Georgia's biggest bank says he was threatened by country's interior minister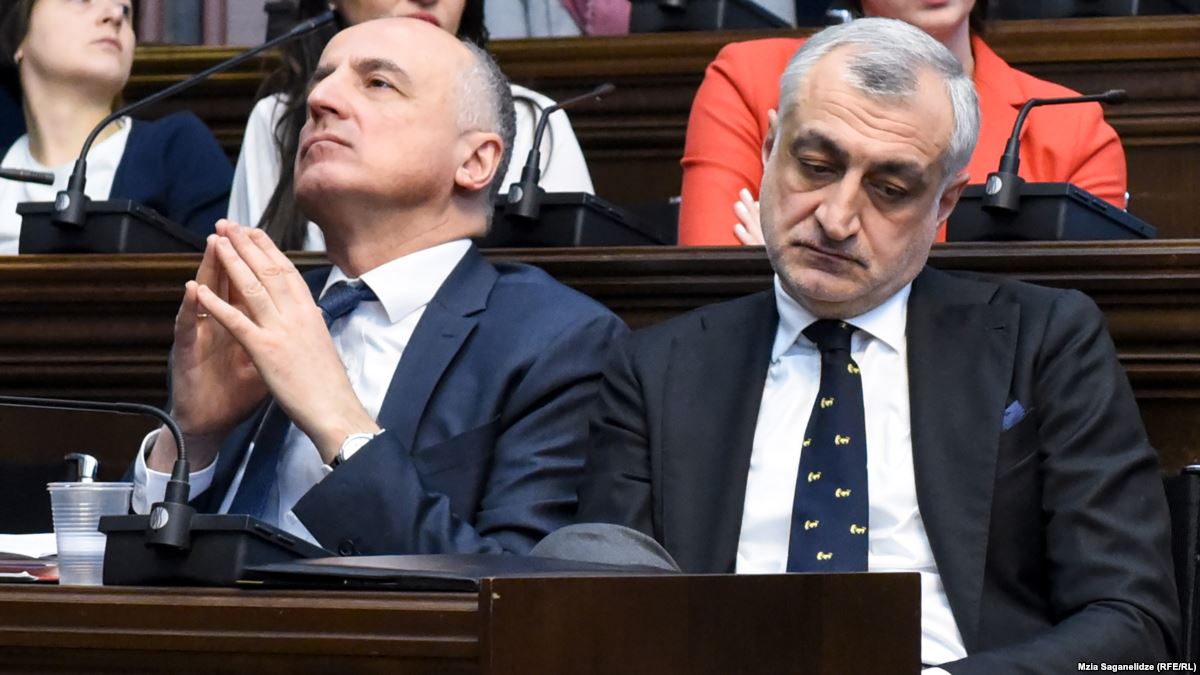 The co-founder of one of Georgia's largest banks, Mamuka Khazaradze, says he was threatened by Minister of Internal Affairs Giorgi Gakharia in the run up to the presidential elections in Georgia in November 2018.
Khazaradze says the threat took the form of a letter from the interior minister, in which the latter told him that the "bank's reputation would be destroyed [at home in Georgia] and [abroad]" should he refuse to carry out certain demands.
Khazaradze made his statement while addressing MPs at a meeting of the Finance and Budgetary Committee of Parliament, and was answering questions related to recent accusations that he and his deputy laundered $17 million back in a 2008 transaction.
The National Bank of Georgia recently got involved in the case as well, and demanded that the board of TBC Bank relieve Khazaradze and his deputy Badri Japaridze of their duties within two months.
Khazaradze later resigned on 21 February from the post of Chairman of the Supervisory Board of TBC Bank.
Observers and the opposition say that the case is likely politically motivated, and that it involves the personal struggle of former prime minister and informal ruler Bidzina Ivanishvili against Mamuka Khazaradze.
Khazaradze told MPs in parliament:
"Before the second round of the elections, I received a letter from a senior official in which we were directly threatened [with our] reputation being 'broken' both at home and in the international arena. I have this letter and was surprised that it was even written. There were demands that we, of course, did not fulfill," Khazaradze said.
Khazaradze says he will not make the letter public.
"The letter was signed by Minister of Internal Affairs Giorgi Gakharia. I do not want to be in a situation in which I have to start running around in front of the media and journalists. This is a threat, and we did not, nor will we, fulfill its demands," said Khazaradze.
Khazaradze says that like any law-abiding citizen, he reported the letter to the authorities, but the prosecutor's office did not take an interest in the case.
"What's really a wonder is that I told the prosecutor's office but a case was not filed. They didn't even ask me any questions. I told them that we were attacked, threatened … but nobody was interested. Not only that, but on 9 January they made a horrible statement that did $90 million in damage to our investors. You can see the interrogation protocol too. Why doesn't the Prosecutor's Office make the case public if it's not a secret?" Khazaradze said in parliament.
The Georgian General Prosecutor's Office has already responded to Khazaradze's statement, saying that Khazaradze will be interviewed, and if his allegations can be confirmed, a legal response will be made.
________
TBC is one of the leading banks in Georgia, serving almost two million customers. It was founded in 1992. This is the first bank in the country in terms of assets and the market leader in the retail deposit segment. Almost 7,000 people are employed by TBC and its subsidiaries.