Famous South Ossetian "revolutionary" Alla Dzhioeva
The political temperature has been rising in South Ossetia as the presidential election day – 9 April nears. Scandals, accusations and protests have become a commonplace from the beginning of 2017.
Three candidates will compete for presidency: the incumbent president Leonid Tibilov, the current parliament speaker Anatoly Bibilov and a local KGB officer Alan Gagloyev.
All the three contenders have been repeatedly cited by JAMnews and other media. The same is true for the former president Eduard Kokoity, who has returned to politics and, even though he did not register as a candidate, appears to be very active and influential as an oppositional force.
This time, JAMnews asked a famous political figure in South Ossetia, Alla Dzhioeva, who is directly responsible for forming today's political landscape in South Ossetia, to comment on the current developments in the run up to the elections.
Briefly about her:
Alla Dzhioeva was the minister of education of South Ossetia from 2002 to 2008. She strongly criticized the then president of South Ossetia, Eduard Kokoyty, and was dismissed in February, 2008. Meanwhile, a criminal case was opened against her over alleged abuse of authority.
Dzhioeva responded that the case against her was politically motivated and initiated her to vie for presidency in 2011.
That made  Dzhioeva the hero of the day, promising new political and economic future and reduced dependence on Moscow.
Her key rival was the current parliament speaker and presidential candidate Anatoly Bibilov.
On 27 November 2011, Alla Dzhioeva gained victory in the run-off, receiving almost 52 percent of the votes. She even received a report from the Central Election Commission confirming her win.
However, a lawsuit followed at the Supreme Court of South Ossetia with the claims of electoral fraud during the voting process, which changed the results. In response,  Dzhioeva announced herself as the president, created a state council and scheduled the presidential inauguration day – 10 February 2011.
However, on the eve of the inauguration day, riot police attacked her campaign headquarters in an attempt to forcibly take Dzhioeva to the chief prosecutor's office for interrogation.  As a result, she suffered a hypertensive crisis, lost consciousness and was taken to hospital instead of the prosecutor's office. The doctors found that she suffered bruising and injuries throughout her body.
Those events were dubbed as the "Snow Revolution", as South Ossetia got unprecedented snowfall during those days.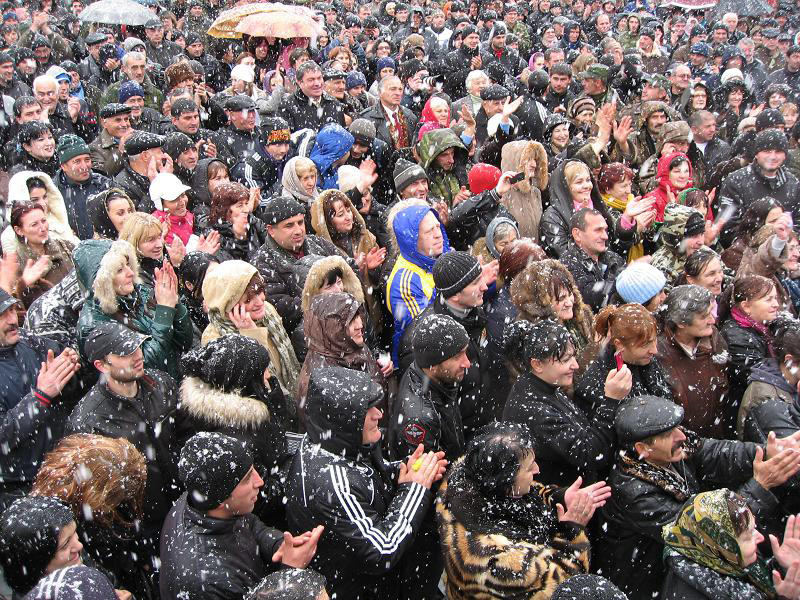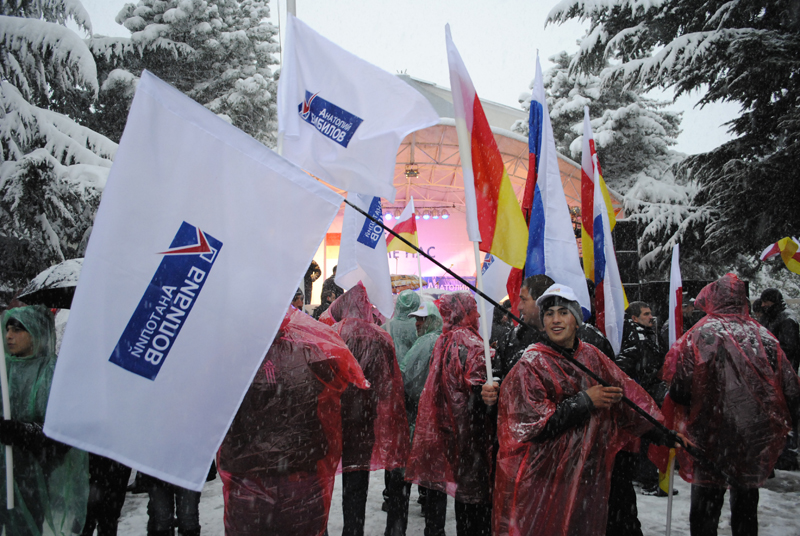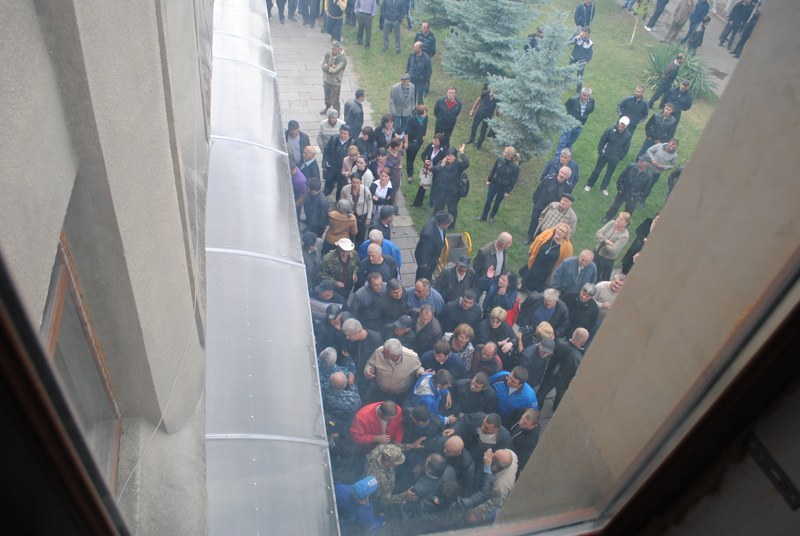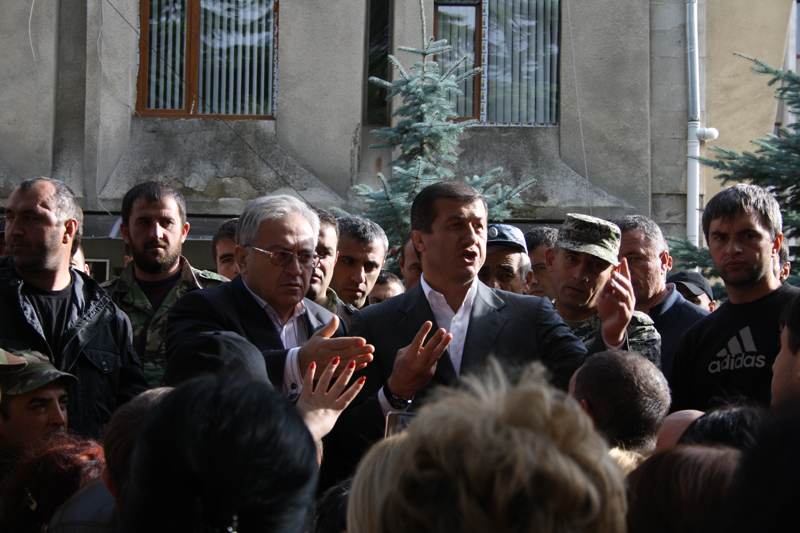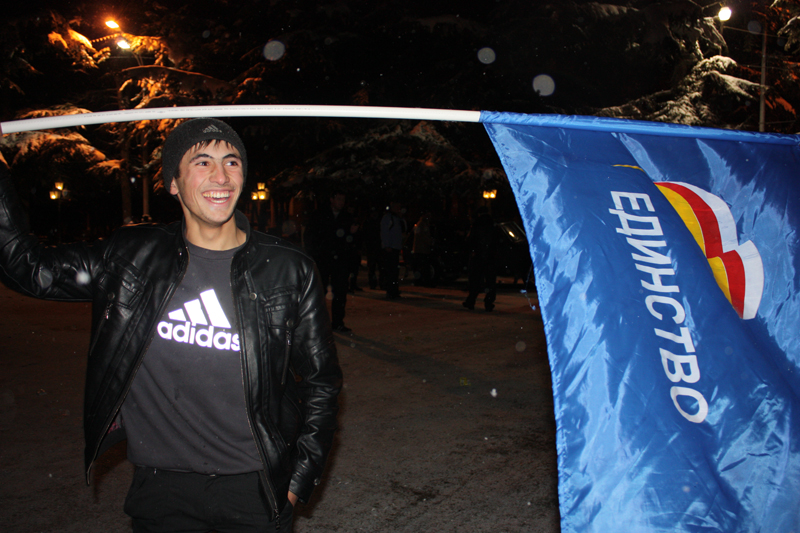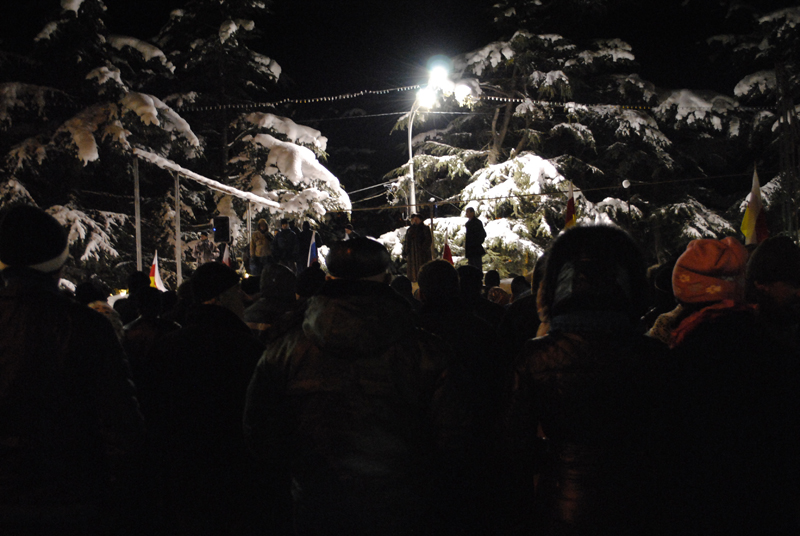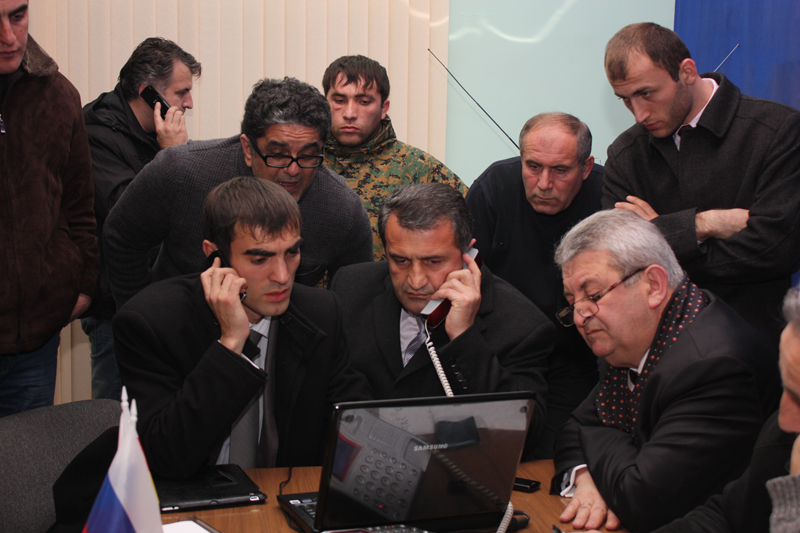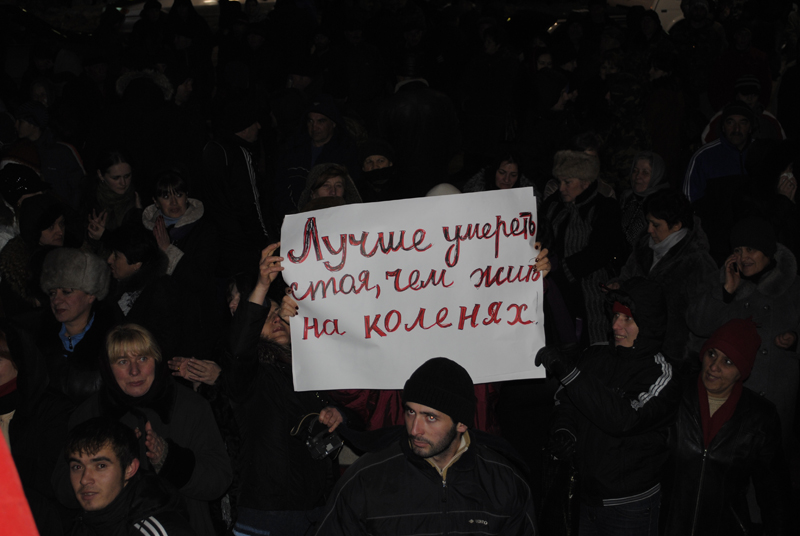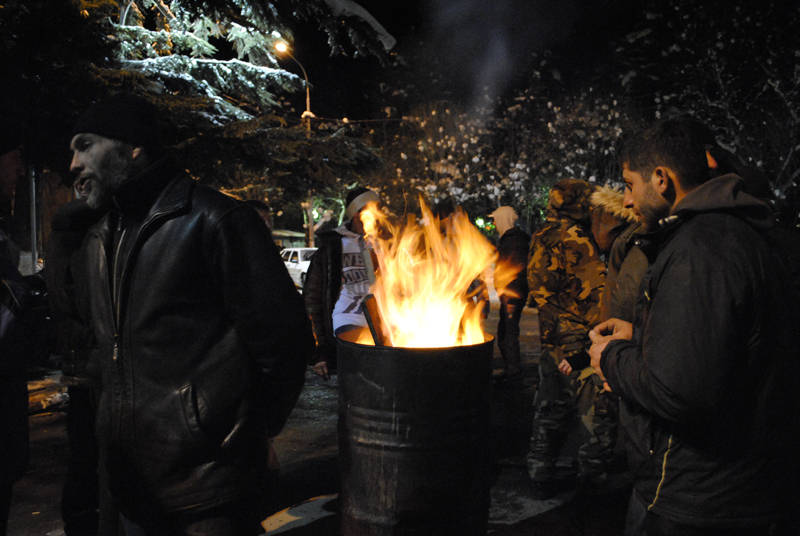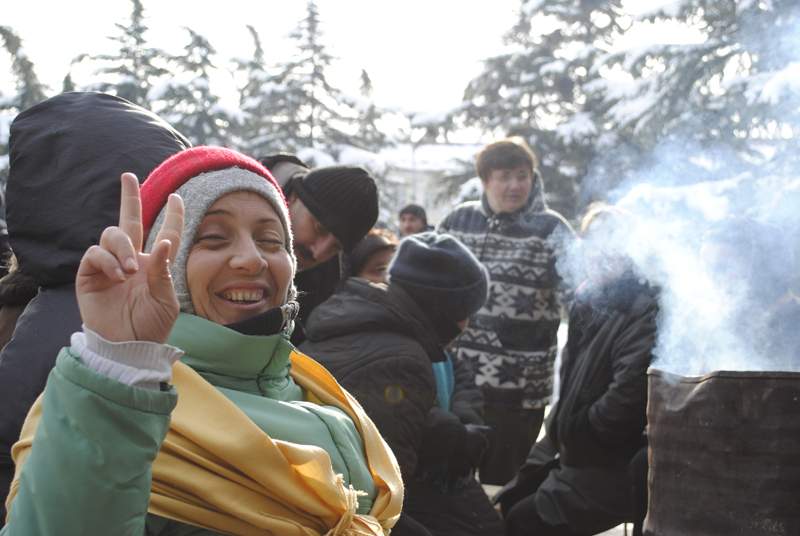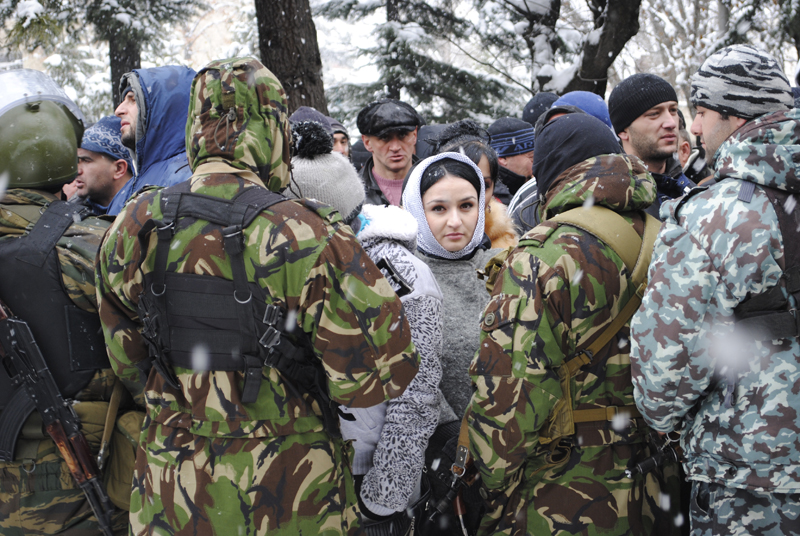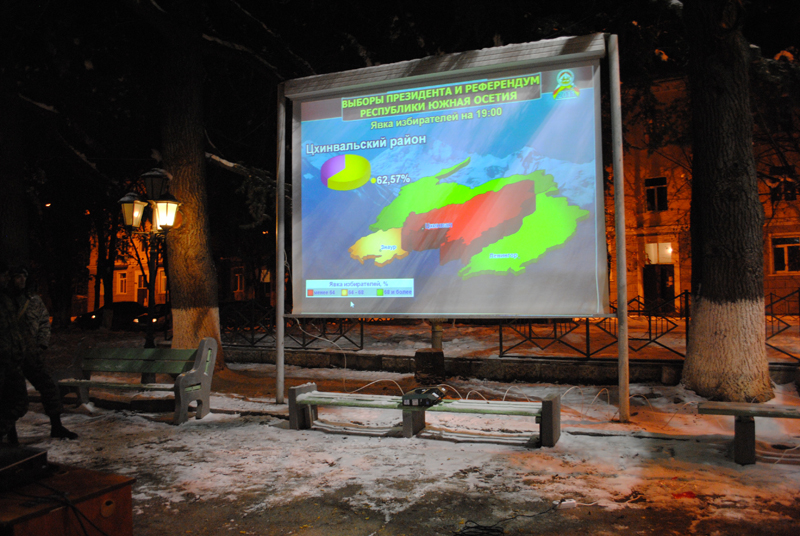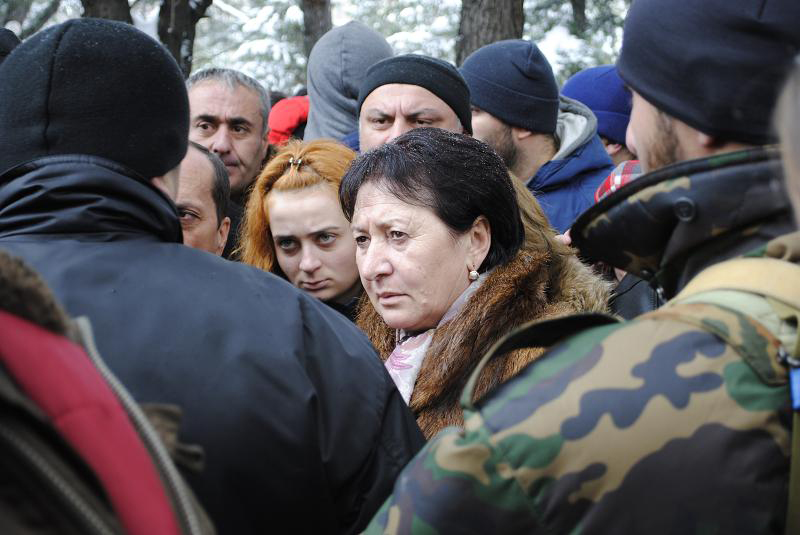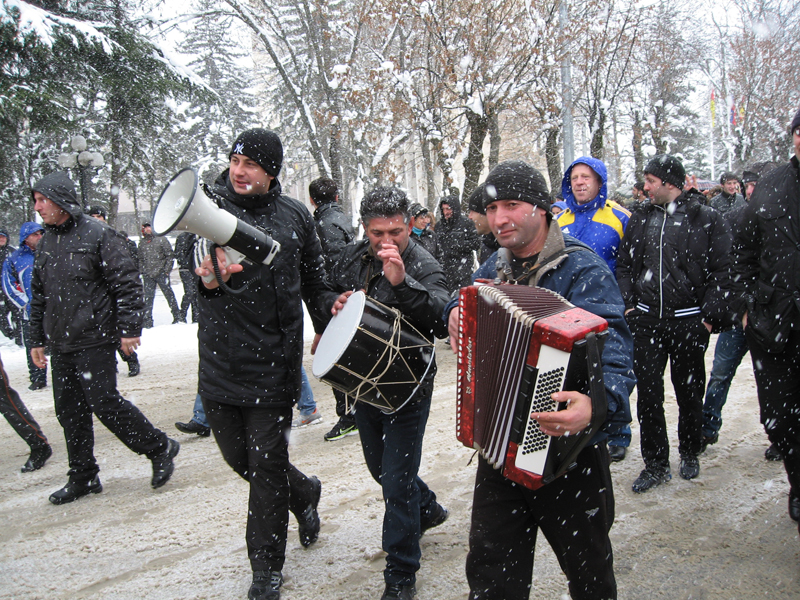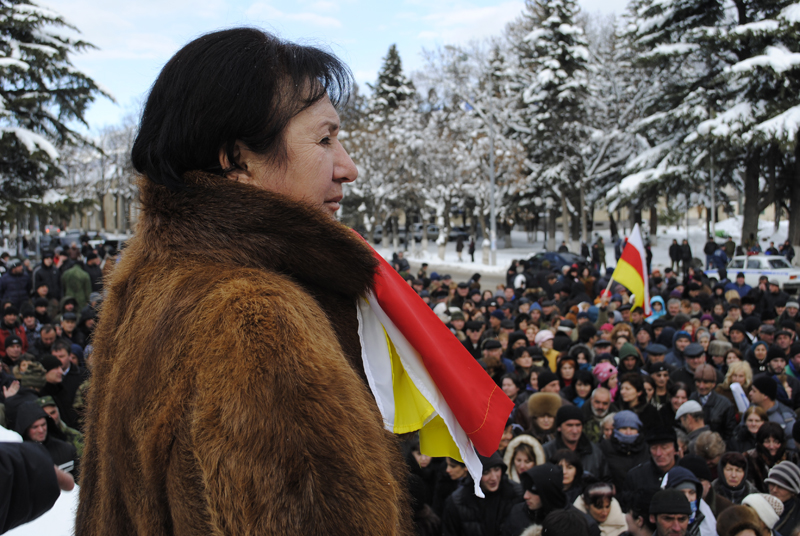 2012. Souht Osetia. Photo: JAMnews
A year later, in May 2012, Alla Dzhioeva was appointed the deputy chairman of the government of South Ossetia with the task to oversee the social field. In 2014, she quit the office.
Alla Dzhioeva heads a party named Ossetia – Freedom Square and plans to go back to politics. "Our party will have something to say to its people," says Dzhioeva.
Azerbaijani civic activist says prison conditions are unbearable
 The opinions expressed in the article convey the author's terminology and views and do not necessarily reflect the position of the editorial staff