Even impossible is possible in football
Barcelona-Seville, Tbilisi 2015
Sports, and particularly football, is distinguished by its unpredictability. The Champions League, in turn, ensures most of this unpredictability. At various times, the big and small teams created fantasy-genre soccer stories as part of this tournament. FC Barcelona vs. Paris SG matchup on March 8 will probably remain as the most incredible one in the Mission impossible category.
There is a good reason for making such allegation. No other club has ever made it to the next round of Europe's major club championship from the two-legged tie, losing four goals after the first match. It was exactly Barcelona, which is 'more than a Club', that has managed it.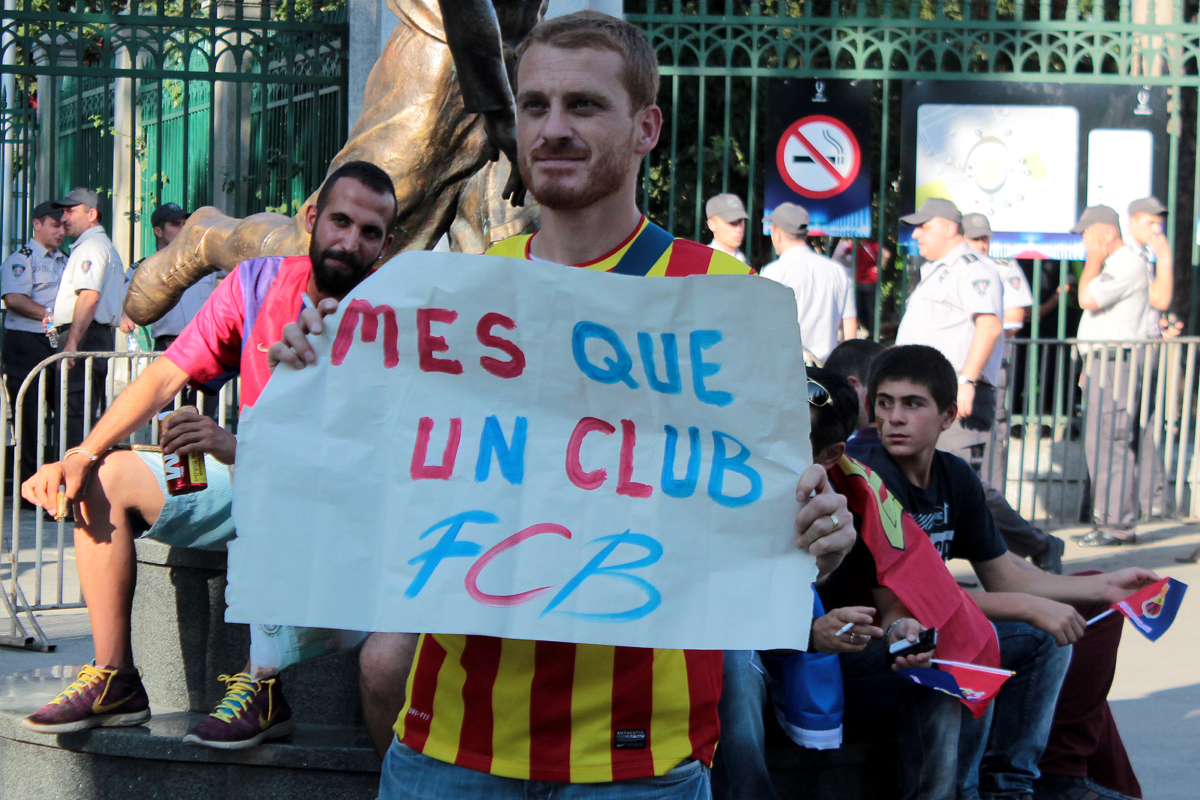 Paris Saint-Germain's 4:0 defeat in last week's match, in Paris, looks likes a well thought-out turn in a film plot. Many, even the most loyal, fans of the Catalan club, almost lost any hope that the Champions League Cup five-time winner would finally get to the championship quarter-finals.
Responsibility for a 6:1 defeat rests entirely on the French club's players, and in no way on the refereeing team. Though it goes without saying that referees made dubious and ambiguous decisions at certain moments. Nevertheless, Unai Emery's trainees went to field to secure the 4-goal advantage and at best to take advantage of at least one of 2-3 opportunities that would fall to their share.
Cavani, a leading forward line player, managed it. However, what distinguishes the great clubs from the good ones is that they can strike back even when all hopes are lost. It was Neymar who served as a catalyst for Barcelona's reanimation that night.
He didn't despair. First from the penalty area, and then from 11m. spot, he led the score to the turning point-5:1. Needless to say, that the Brazilian also has on his record an exquisite pass for Roberto's final, winning goal. 6:1-Barcelona is creating another dramatic story, keep following its path towards the Champions League final, that will be held at the Millennium Stadium, in the capital of Wales.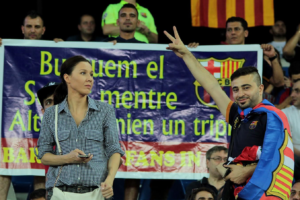 FC Barcelona fans will agree that this victory was more spectacular than the 2000/2001 La Liga match against FC Valencia, when the team won 3:2 thanks to Rivaldo's fantastic hat-trick, in the 38th round, at Camp Nou stadium, leading the Catalans to the 4th place in Spain championship, i.e. securing a berth at the UEFA Champions League.
After such victories the team really deserves to be qualified for the final. However, there is still a long way ahead to pass through. FC Real Madrid, Bavaria and Borussia, have been also qualified for the quarter-finals along with Barcelona. The rest four clubs will be revealed next week.
Note:
Comeback is a football term that means 'return'. It is applied when a losing team manages to overcome substantial disadvantage in point or position and achieve a victory.
FC Barcelona is also referred to as 'more than a club'. In Catalan, this phrase sounds like 'Mes que en club', which is the club's motto.