Elmar Huseynov commemorated in Azerbaijan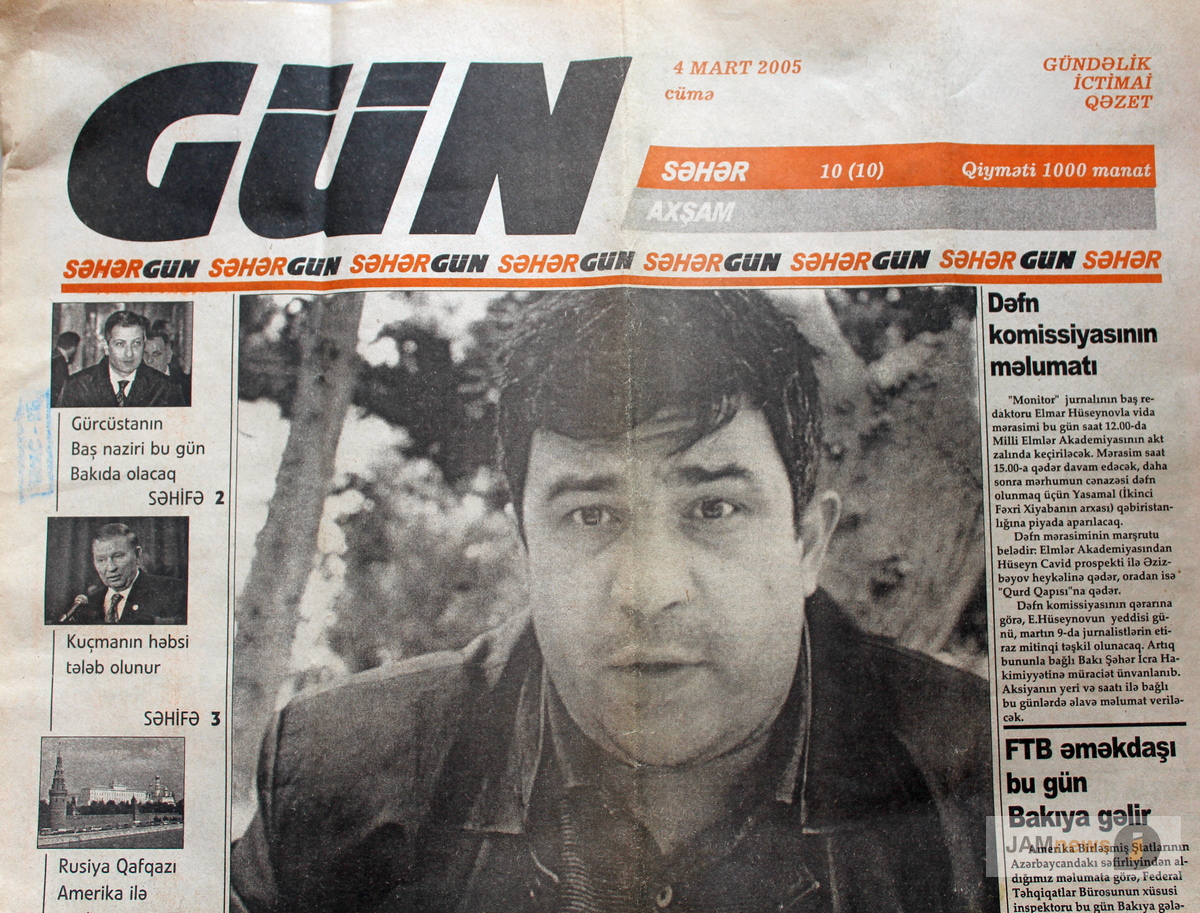 On 17 July, Azerbaijan commemorated Elmar Huseynov, the editor-in-chief of the Monitor magazine, who was murdered in 2005.
Elmar Huseynov, having a degree in Hydraulic Engineering, got involved in journalism in 1996. He took a job at the Zerkalo (The Mirror) newspaper, and later, the same year, started publishing Monitor magazine, which became popular in Azerbaijan since the very first issue.
Due to his critical publications, Elmar Huseynov was continuously subjected to threats and pressure by the authorities. He was brought to trial 34 times. In January 2004, law-enforcement officials demanded that he stop publishing critical articles about the President and his family, threatening him with reprisals.
Despite foreign countries' offers of political asylum, Elmar Huseynov remained in Azerbaijan and continued with his professional activity. The last issue of the Monitor magazine was published on 19 February 2005.
Elmar Huseynov was shot dead with a pistol right at the entrance of his apartment on 2 March 2005. The President of Azerbaijan referred to this murder as 'a big stain on the country's reputation and a blow to Azerbaijan's democratic development.'
On 13 April 2017, the European Court of Human Rights (ECHR) found that the Azerbaijani authorities hadn't conducted a thorough investigation into the murder of Elmar Huseynov, the editor-in-chief of the Monitor magazine, and hadn't taken all the measures available to them to ensure prosecution of the journalist's murderers.
The archives of the Monitor magazine are available here:
Read JAMnews' publication on the ECHR ruling:
https://jam-news.net/?p=32022