Do Azerbaijanis enjoy vacationing at domestic tourist destinations?
Due to the coronavirus pandemic, traveling to foreign countries has become problematic and most Azerbaijanis prefer to vacation at local tourist destinations this summer. Are they satisfied with the services offered in the regions of the country? JAMnews tried to understand the possibilities of domestic tourism in Azerbaijan and the attitude of people towards them.
---
---
What are the hotels like?
The first question that arises before Azerbaijanis traveling to regions of the country for recreation is where to stay? There are not so many hotels in the regions, but recently their number has grown significantly in comparison with previous years. Despite this, local tourists prefer the second option when solving the dilemma "a hotel room or a house for rent".
"Hotel rooms are not that cheap. For example, for a night in a 3-star hotel, you have to pay at least 60 manats [approximately $ 35.3]. In some cases, this amount includes breakfast, but not always", says our interlocutor Namik.
In his opinion, hotels in the districts are not the best choice:
"Firstly, you only take a room so that you have somewhere to sleep at night. The rest of the day should be spent outside the hotel – in nature, on the street, etc. A separate house is a completely different story".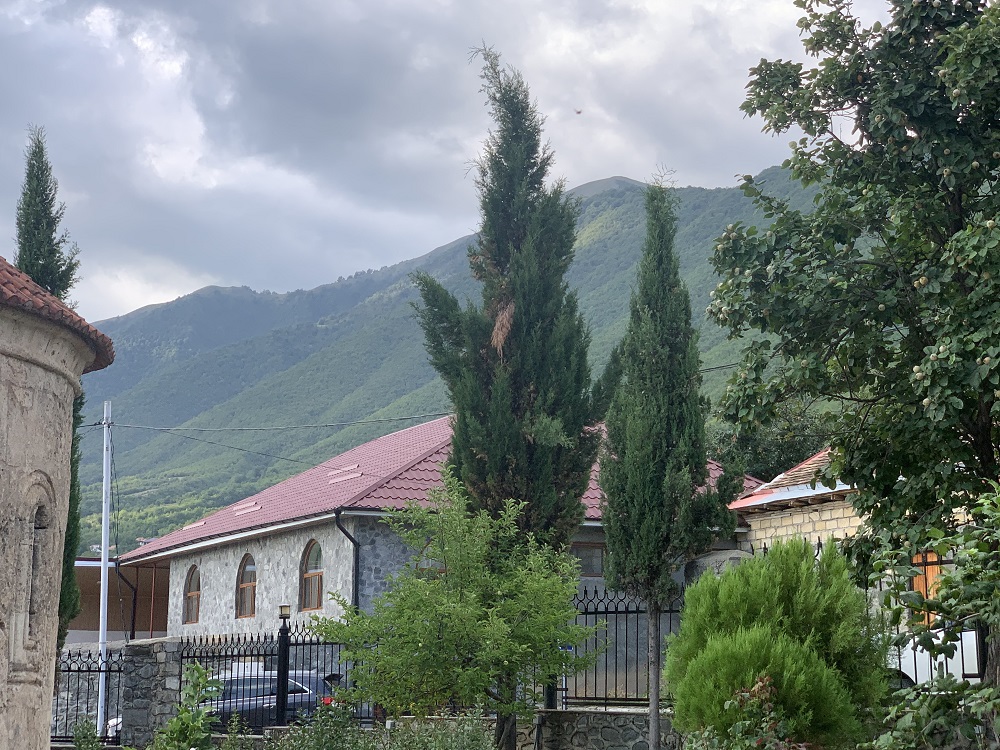 House for rent
All over the tourist centers, you can find advertisements for houses for rent. What are their advantages?
Businessman Vugar Novruzov, who offers houses for rent in the village of Ilisu, Gakh region, said in an interview with JAMnews that he had three newly renovated houses to offer:
"The village of Ilisu is one of the favorite tourist destinations in the summer months. We bought a land plot here and built three houses on it. They are all the same and each is designed for three families or 8 guests. Of course, you can rent these houses for one person as long as you can pay for the entire house".
According to Novruzov, a day in such a house will cost tourists 100 manats [approximately $ 58.8]. The two-story house has a small courtyard with a swing, barbecue, and a gazebo, and for those who decide to stay here for a few days, discounts are provided:
"For example, if you stay for three days, the price drops to 90 manats per day [about $ 52.9], if the guest decides to stay here for a whole week, then they will pay 80 manats [about $ 47.1] per day".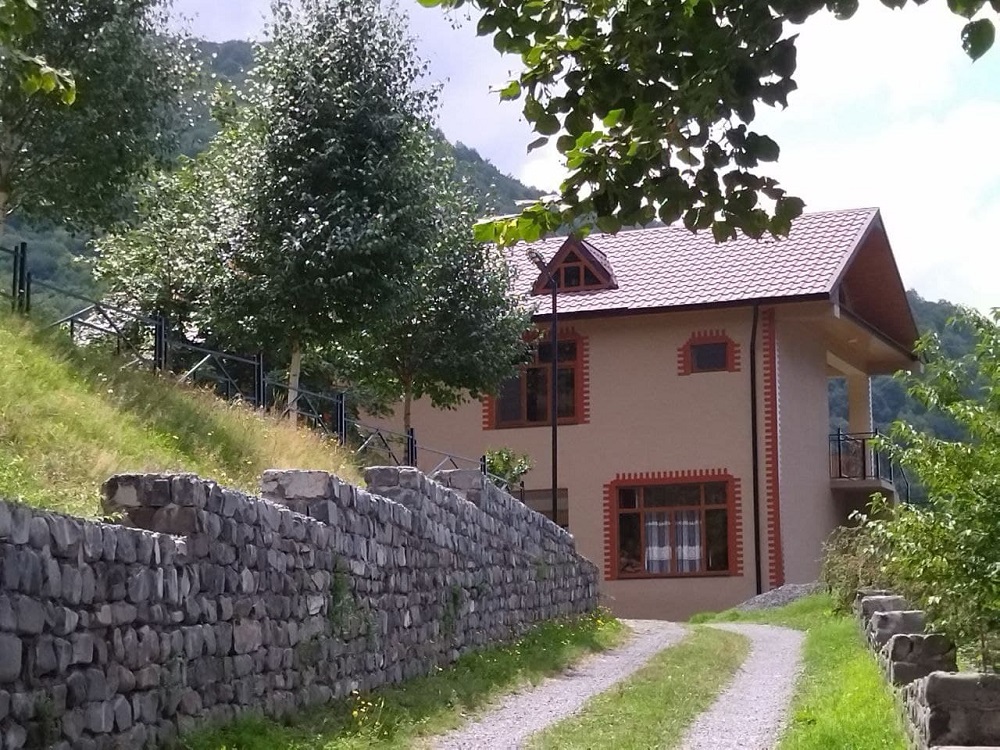 Small hotel in a restaurant
Restaurants in tourist regions also offer hotel services.
The administrator of one of the catering establishments in the village of Jar of the Zagatala region named Elshan, in an interview with our correspondent, said that they can offer tourists three small houses, which are located right in the courtyard of the restaurant:
"The doors of these houses open directly to the courtyard of the restaurant. The prices are small. For example, a house that can accommodate two families overnight costs 60 manats [approximately $ 35.3] per day. But breakfast is not included in the price".
In the same village, houses offered for rent are slightly more expensive – 80-90 manats [approximately $ 47.1 – $ 52.9] per day.
"No entertainment other than food"
And how do tourists who rent a house or decide to spend the night in a hotel have fun?
Rustam, who visited the Gakh region in July admits that here, speaking about rest, for some reason everyone thinks only about food:
"We rented a house in the village of Ilisu, Gakh region. Not the first time I went there, but over the past 5 years, nothing has changed there.
In this village, where a lot of tourists come every summer, you can only relax in cafes and restaurants. If you like active rest, then you have to come up with something yourself and not hope that you will be offered something there".
Our interlocutor noted that he is a coffee lover, but to his disappointment, he could not find a single coffee shop in the whole area:
"It's funny, but in such a large area there is not a single place where you can have coffee. Imagine, in search of a coffee shop, we had to overcome 40 kilometers and go to the neighboring Zagatala region. Is there really no other tourist who would like to drink coffee? Nobody thought about this? "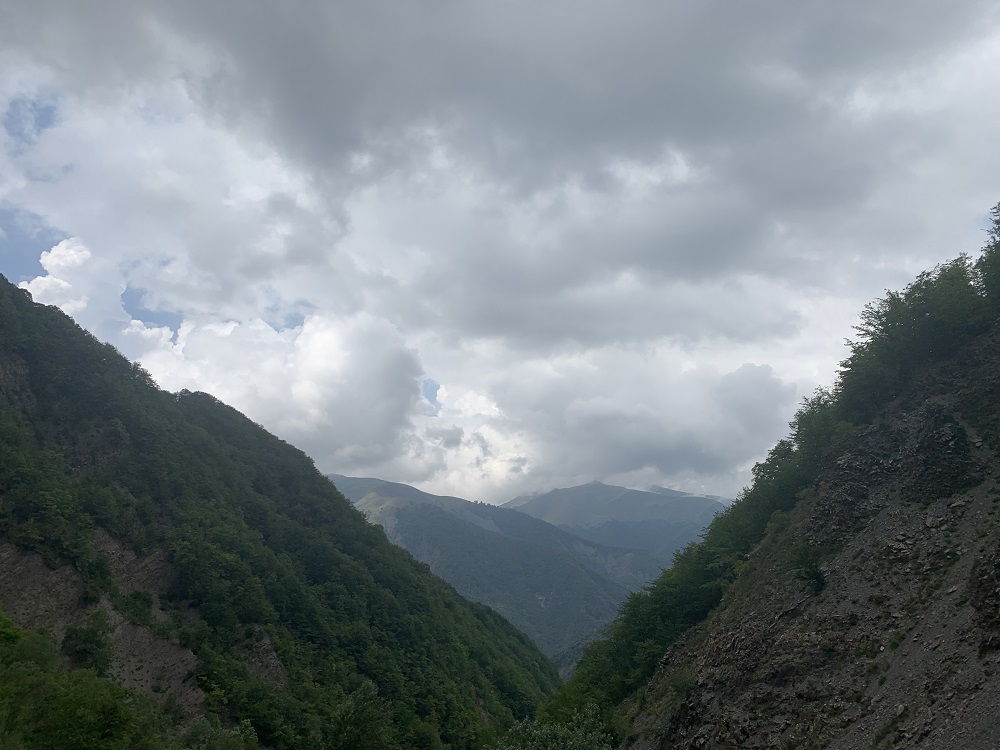 "Recreation centers are too expensive"
Some tourist centers are equipped with special tourist zones, corners with attractions. Sabuhi, who vacationed in the Gabala region, visited the Gabaland recreation center and shared his impressions:
"Gabaland" is literally burning. My advice to you is to think about your expenses before going there with your kids.
Previously, the entrance to the center here was free. And now every adult, regardless of whether they use something there or not, has to pay 15 manats [about $ 8.8] to enter. Only children under 3 years old can enter for free. For some reason, the age of children is determined by the eye. My two children were "estimated" at 10 manats [approximately $ 5.9]. Thus, I had to pay 50 manats [approximately $ 29.4] just for the entrance.
But I had to regret it right after I went inside. It turned out that you have to pay separately for using most of the rides. For example, you have to pay extra for using the shooting range, go-karting area, pool, etc.
But that's not all. it turned out that some of the rides did not work at all", said our interlocutor.
Economy-class tours
There are many pages in the Azerbaijani segment of social media offering tours to the country's tourist centers. The administrators of these pages offer tours to various destinations at attractive prices.
"For example, a trip to Khachmaz district, Nabran requires only 18 manats [approximately $ 10.6] per person. the price includes only a ride in a comfortable bus. On the way, we stop for tea. And in Nabran itself, in addition to entertainment, lunch is provided and, of course, you have to pay extra for all this", Lala, the administrator of one of these pages, told JAMnews.
Tourists are happy with the cheapness of such tours, but there are some things that they find uncomfortable.
"Yes, the prices are very attractive and favorable. But it is still uncomfortable to travel with a large number of people whom you see for the first time. Someone is late, someone else does not want to go where the whole group is heading, another one argues about the lack of a specific service. In short, these tours are for people with strong nerves", says a tourist named Rasim. In his opinion, tourist centers do not meet modern requirements:
"Nothing has changed in the tourist regions for many years. Although in such conditions that have developed today, a lot could be done. People don't go abroad, everyone goes to the regions of the country. But the prices are still high, some types of services are not available at all".