Diabetic in Azerbaijan – myths, stories and problems
Although the percentage of people with diabetes in Azerbaijan is comparable to the global situation, the main difficulty is that the state does not provide patients with the right quality and quantity of medicines.
Purchasing drugs prescribed by a doctor, checking one's blood sugar and even getting state-state-subsidies insulin is not always possible.
The latest official data show there are 263,000 people with diabetes in Azerbaijan.
The International Diabetes Federation voices another number — about 485,000 among adults — that is, seven percent of the adult population. The world over, this number is about 5.2 percent of the adult population, the World Health Organization says.
How do people with diabetes live in Azerbaijan, and how can they be helped?
"Diabetes is a way of life"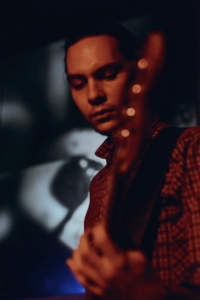 A
fter lunch, Baba [ed. stress on the second syllable], notes with a grin that he needs to go 'prick' himself. He takes out a syringe that looks like a felt-tip pen, and leaves.
Baba was diagnosed with diabetes at the age of six, after the Baku earthquake of 2000, apparently from stress. Baku doctors say that there was an "outbreak" of childhood diabetes that year.
Now Baba is 25. He does not consider himself ill or disabled. Although in childhood he hid the disease, because he did not like when he was pitied.
"Maybe it was embarrassing when I couldn't eat chocolates as a child, but now I live a completely comfortable and fulfilling life."
Baba goes out with his friends, has a girlfriend, plays gigs at pubs on the bass guitar. But at the same time, he obeys a strict schedule: every day he measures blood sugar levels, keeps to a strict diet and regularly injects himself with insulin. He almost always carries an insulin syringe with him.
"Once, a syringe with insulin was stolen from me. I carry it in a case that looks like a wallet. I hope the person who took it did not inject themselves with the insulin. They could have died or become ill with diabetes."
Diabetes is a chronic illness in which the blood sugar level is constantly elevated due to a deficiency of insulin, a pancreatic hormone. This leads to metabolic disorders, damage to blood vessels, the nervous system and internal organs. There are very dangerous complications associated with the disease.
In Azerbaijan, people know little about what diabetes is and tend to mythologize it. For example, they consider it a terrible deadly disease or they think that diabetes can develop from excessive consumption of sweets.
Endocrinologist, professor and member of the International Diabetic Federation Valeh Mirzazade says:
"There are cases when the patient is prescribed insulin injections for a certain period, and his relatives and he himself think that this is for life. There are also misconceptions about the need [to eat] buckwheat or soak potatoes amongst people born in the USSR."
Valeh Mirzazade says that genetics may be the basis for the development of diabetes, but everything depends on the environment: stress, an unhealthy diet and a sedentary lifestyle are harmful.
[su_pullquote align="right"]Types of diabetes:
Type 1 diabetes – develops mainly in childhood and in youth – some doctors believe stress and trauma can trigger diabetes in predisposed individuals. Without insulin injections, a patient with this type of diabetes can live up to three days.
Type 2 diabetes – usually appears in people over 40 years old who are overweight. Type 2 diabetes makes for 80-85 percent of cases. Patients with this type of diabetes do not need always need injections, and sugar levels can be  controlled by pills.[/su_pullquote]
In the past 19 years, Baba has not had any complications associated with the disease. Although several times he has been on the verge of a diabetic coma – a result of high or low sugar levels.
"Once I stayed overnight with a friend and didn't take a  "long shot" with me (which works for 24 hours). I usually do it before bedtime. In the morning I was very sick, my bones and spine ached. At first I did not even understand what was the matter, and when I went to the hospital, my blood sugar was already four times as high as normal.
"I spent two days in the hospital. I was working then, and I had medical insurance. But I was refused payment when it turned out that I was hospitalized due to diabetes. Because 'diabetes is not a disease, but a way of life.'
By this expression, they meant that the disease can be controlled by following simple rules, which means that it is not so terrible.
Free insulin
Azerbaijan is going to introduce compulsory medical insurance, however it is not yet known how the interests of people with diabetes will be taken into account.
There will no longer be a state programme to provide free insulin, however.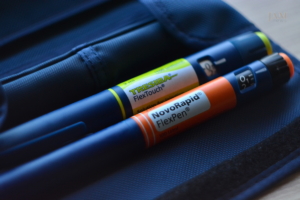 In the meantime, free insulin is distributed in clinics by place of residence. People come there for a prescription, and then go to the pharmacy, which is attached to the clinic. Insulin is given on the fifth day of each month, and on this day a long queue can be observed at clinics.
We interviewed people who live with diabetes, and it turned out that the main problems with the help from the state are:
Sometimes it happens that insulin clinics 'do not have enough', although all patients are registered.

All insulin-containing drugs are different, and often more appropriate medicine, which the doctor prescribed, patients have to buy themselves, and it is very expensive. Using the cheap drug that the state buys is dangerous for such patients.

Test strips for checking sugar levels are also not readily or cheaply available.
From the budget of Azerbaijan, an average of 120 manat [about $70] is allocated for one officially registered patient with diabetes. Patients under 18 receive a special amount – 120 manat. Then they pass a physical examination, and the commission determines the "degree of disability", according to which they are entitled to a monthly handout – from 150 to 110 [from $88 to $65] manat per month. For comparison, a single 24-hour injection of Trisib's drug costs 50 manat, and a private clinic examination costs about 300 manat [about $175].
"Schools of diabetes" in small cities – what went wrong?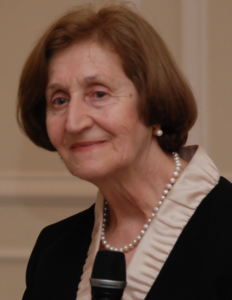 T
he Azerbaijan Diabetic Society has been working in Baku since 1995. The society came about thanks to Mominat Omarova, the mother of a girl with diabetes.
Omarova says that in the 80s the life of diabetic patients was harder than it is now.
"At that time we had a lot of problems with insulin, there were no modern blood glucose meters. Sometimes Afa felt bad, but I didn't know if it was because of low sugar or because of high sugar. When they asked me how I was doing, tears involuntarily flowed."
Mominat Omarova went on an internship in the UK as an associate professor at the Institute of Foreign Languages. There she learned a lot of interesting things about the work of the British Diabetes Association, and when she returned, she organized a diabetes organization in Baku.
This organization defends the rights of people with diabetes, leads educational projects and publishes educational literature. Sometimes, it argues with the Ministry of Health, arguing that the budget for diabetics can not be cut. It was this organization that pushed through a law on diabetes and the creation of a state program to provide insulin.
Omarova says the Ministry of Health needs the help of the organization, as they often cannot follow the implementation of decisions on the ground in the regions – for example, there was a case when a child started receiving necessary aid only after a threat to call the minister.
"Short-term profit is important for officials, they do not think about how a large number of people with complications will hit the country's economy later.
"In 2018, I had to write a lot of letters demanding to stop the construction of a plant for the production of Ukrainian insulin "Indar" in Azerbaijan – insulin, which did not pass the quality check, which causes complications. As a result, we succeeded – the plant will produce other drugs.
"We opened one 'diabetes school' in Baku and six in the districts. The 'schools' are a room in a clinic, a hospital where doctors and nurses are trained. Unfortunately, over time, almost all of these offices in the regions have floundered.
"For example, I went to check in one hospital in Sumgait. It turned out that the doctor had left, her ophthalmologist sister was working in that office, there was no cabinet and the computer was in the head physician's office."
Now the organization has had to curtail these peripheral projects, not only because they were stealing equipment, but also because of Azerbaijani legislation, which greatly complicates the work of non-governmental organizations.
Another difficulty in the work: it is difficult to teach people the so-called 'diabetic discipline', for example, to follow a diet and follow the instructions of a doctor.
"In terms of doctors, after the improvement courses that we conducted in the districts, the situation became a little better", Omarova notes.