Condoleezza Rice: "We told Saakashvili that the Russians might invade Georgia, but that they shouldn't respond"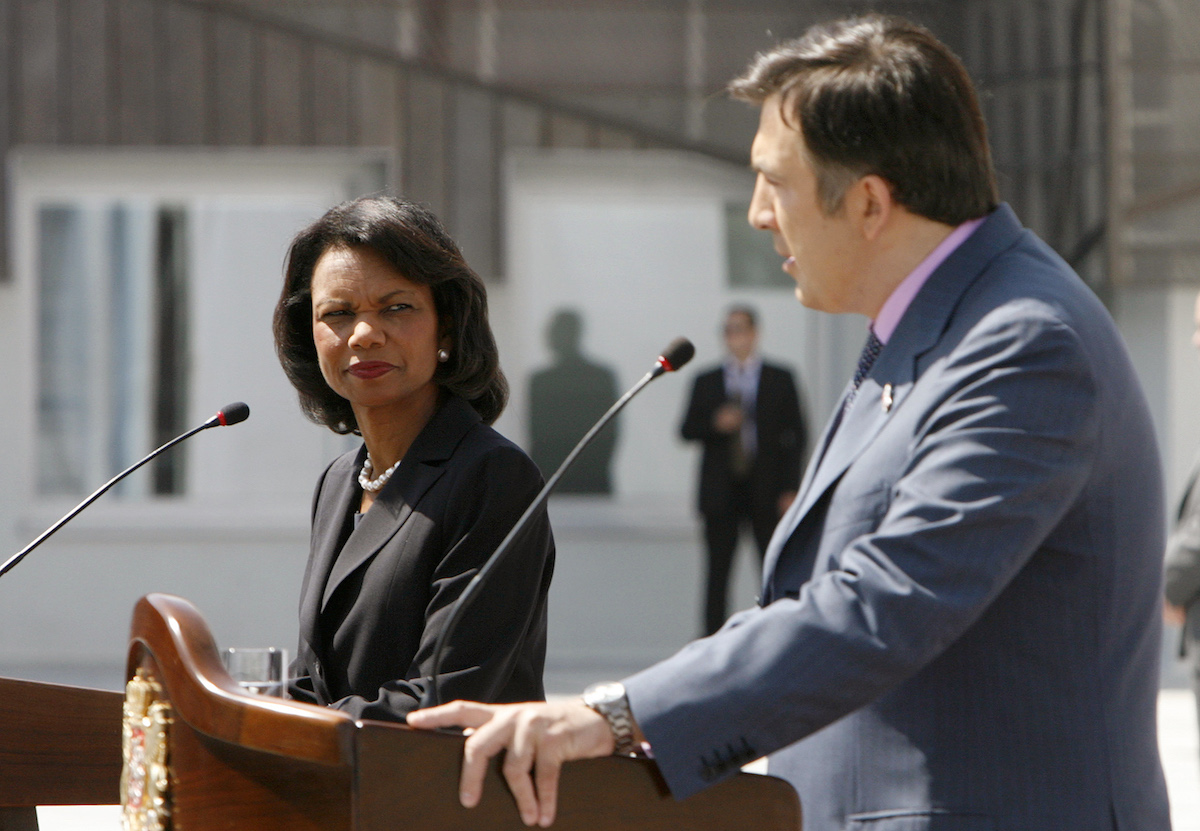 The former US Secretary of State, Condoleezza Rice, gave an exclusive interview to JAMnews' Ukrainian media partner Hromadske, in which she spoke about the circumstances surrounding the 2008 war between Russia and Georgia, including her visit to Georgia in July of 2008 right before the beginning of the war.
"I told then-president Saakashvili at the time that the Russians would try to invade the country, and that they shouldn't respond. Don't do anything, because nobody will be able to defend you under any circumstances. Unfortunately, shootouts then began between the peace keepers, which became a justification for the Russians for their subsequent actions," Rice said.
She added: "The Georgians were supposed to remain in their barracks," but this did not happen.
"I do not blame the Georgians for what happened., but the United States could not have prevented all this from happening. However, when it had already happened, the USA acted as quickly as possible, including presenting billions of dollars of aid to Georgia," the former Secretary of State said.
She also discussed her telephone call with her Russian counterpart Sergey Lavrov, which touched on the conditions for a ceasefire. Rice said that, in addition to various demands such as the return of Georgian soldiers to their barracks and the signing of a non-use of force agreement, Russia demanded Mikheil Saakashvili's resignation.
"I told Sergey that the US Secretary of State and Minister of Foreign Affairs of Russia cannot have conversations about overthrowing the democratically elected leader of a country. For that reason, after lunch, my ambassador to the UN will make this information public to the UN Security Council – that their conditions for ending the war included getting rid of Saakashvili," Rice said. "He answered: 'You can't do that.' I said: 'No, I can. And I will call everyone I can – the British, French, Poles and Czechs, and I will tell them the truth,' and that's what I did."
Condoleezza Rice was the US Secretary of State under President George W. Bush from 2005 to 2009.