Cannes 2017
From returning auteurs to fresh discoveries and some serious safe bets, here are the films we're most excited to see at this year's festival.
1.
«Les fantômes d'Ismaël»/«Ismael's Ghosts», by Arnaud Desplechin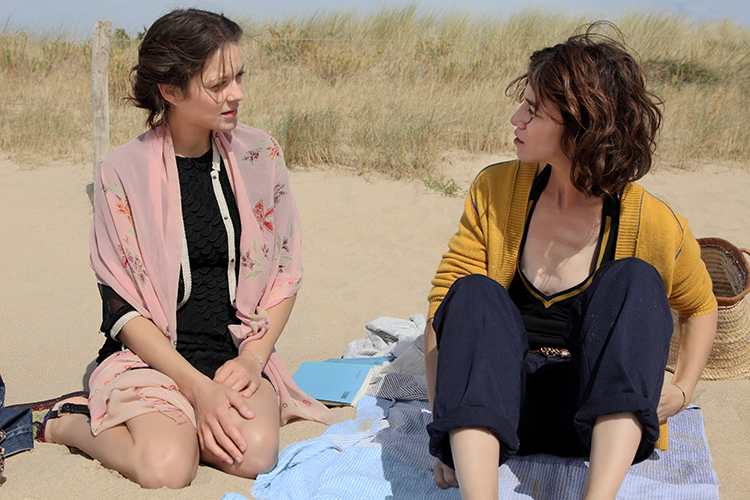 Mathieu Amalric (Desplechin's usual leading man) stars as a director whose personal and professional lives are turned upside down when, in the middle of shooting his latest film, he suddenly finds himself haunted by his old flame, Carlotta (Marion Cotillard), who has been dead for 20 years.
2.
«Le Redoutable»/«Redoutable»), by Michel Hazanavicius
Through its dramatic reconstruction of a fiery protest in the streets, the film's new teaser trailer offers pointed commentary on the country's current affairs.
3.
«Loveless», by Andrey Zvyagintsev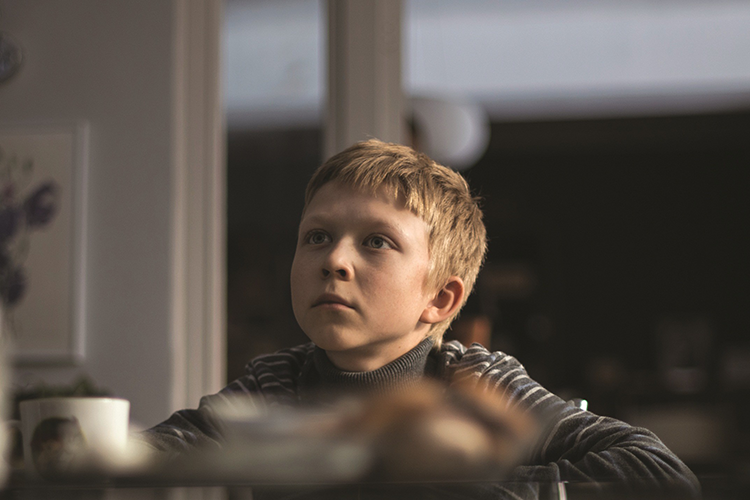 The story of a couple that goes searching for their missing son after he runs away following a dispute. The title refers to the family itself, a broken, unhappy unit whose aversion to affection leads to tragic results. It is familiar terrain for the director, who has delved into tense, slow-burning portraits of crumbling relationships ever since his 2003 debut "The Return."
4.
«Happy End», by Michael Haneke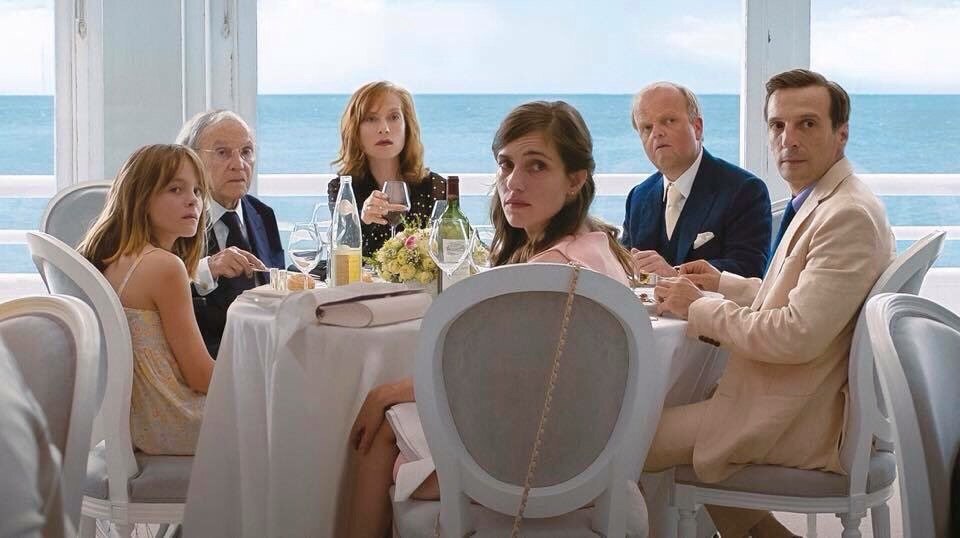 He's one of only nine directors to take Cannes' highest honor twice, and now he returns after a five-year hiatus to try and become the first director to win three. "Happy End," starring Isabelle Huppert, centers on a bourgeois family living an isolated life as the European migrant crisis happens around them.
5.
A Gentle Creature, by Sergei Loznitsa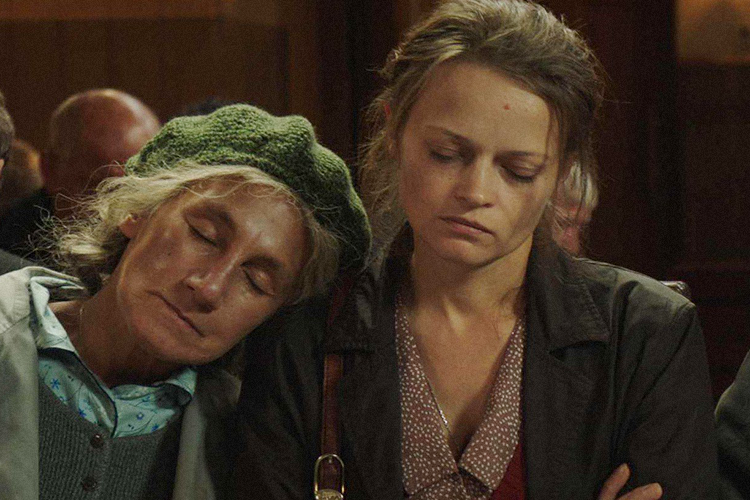 A woman lives alone on the outskirts of a village in Russia. One day she receives a parcel she sent to her incarcerated husband, marked 'return to sender'. Shocked and confused, the woman has no choice but to travel to the prison in a remote region of the country in search of an explanation. So begins the story of a battle against this impenetrable fortress, the prison where the forces of social evil are constantly at work. Braving violence and humiliation, in the face of all opposition, our protagonist embarks on a blind quest for justice.
Inspired by Dostoyevsky's short story.
6.
«The Beguiled», by Sofia Coppola
Civil War-era drama. Based on Thomas P. Cullinan's novel of the same name (which has already spawned a Clint Eastwood film), the film follows the residents of a cloistered girls' school in Virginia, one that has managed to stay mostly out of the melee raging across their country. That is until a wounded Union soldier (Colin Farrell) appears on their grounds, and the ladies (including a headmistress played by Nicole Kidman) decide to take him in and heal him up. Throwing a man into that already fraught mix only sets off a series of battles between the ladies (namely, Kirsten Dunst and Elle Fanning) that results in some horrifying choices.
7.
«Rodin», by Jacques Doillon
Paris 1880 – Auguste Rodin, aged 40, finally receives his first State commission: he creates The Gates of Hell, composed of figurines. Some of these will become his most famous works, such as The Kiss and The Thinker.
He shares his life with Rose, his lifelong partner, when he meets the young Camille Claudel. His most gifted student, she quickly becomes his assistant, then his mistress. A decade of passion, mutual admiration and complicity ensues.
8.
«The Killing of a Sacred Deer», by Yorgos Lanthimos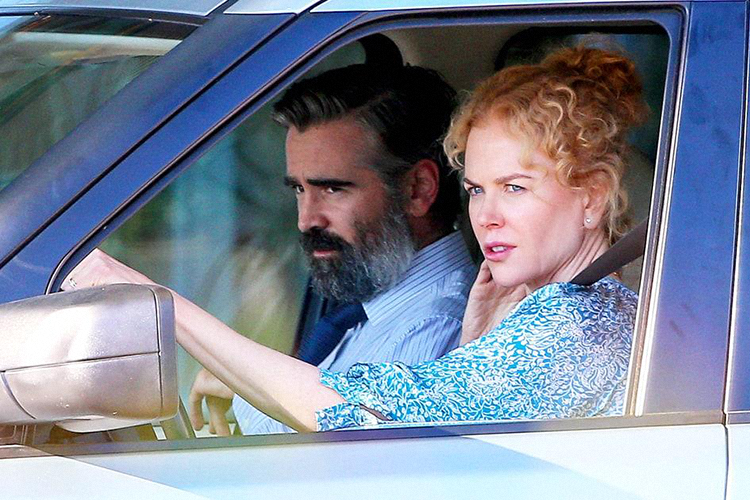 A teenager's attempts to bring a brilliant surgeon into his dysfunctional family takes an unexpected turn.
9.
«Wonderstruck», by Todd Haynes
Based on the bestselling 2011 young adult novel of the same name by Brian Selznick, Todd Haynes's "Wonderstruck" follows the interconnected stories of two deaf children across the span of 50 years.
10.
«Hikari»/«Radiance», by Naomi Kawase
Misako is a passionate writer of film versions for the visually impaired. At a screening, she meets Nakamori, an older photographer who is slowly losing his eyesight. Misako soon discovers Nakamori's photographs, who will strangely bring her back to her past. Together, they will learn to see the radiant world that was invisible to her eyes.
11.
«L'amant double», by Fracois Ozon
Chloé, a fragile young woman, falls in love with her psychoanalyst, Paul. A few months later she moves in with him, but soon discovers that her lover is concealing a part of his identity.
12.
«Geu-hu»/«The Day After», by Hong Sang-soo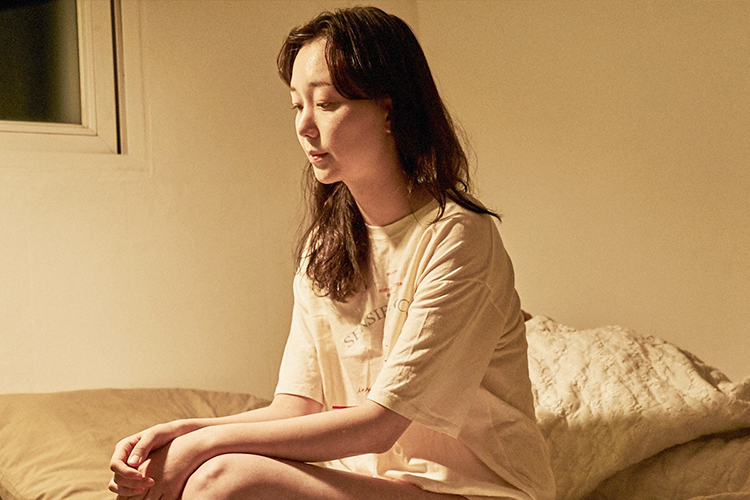 The Korean film director showcased two films, one of which, 'The Day After', was a regular contest entry, and the other to be screened on the sidelines of the contest. Both films feature his muse Kim Min-hee who is rumoured to be involved with him romantically. Plot details are kept secret.
13.
«Jupiter's Moon», by Kornél Mundruczó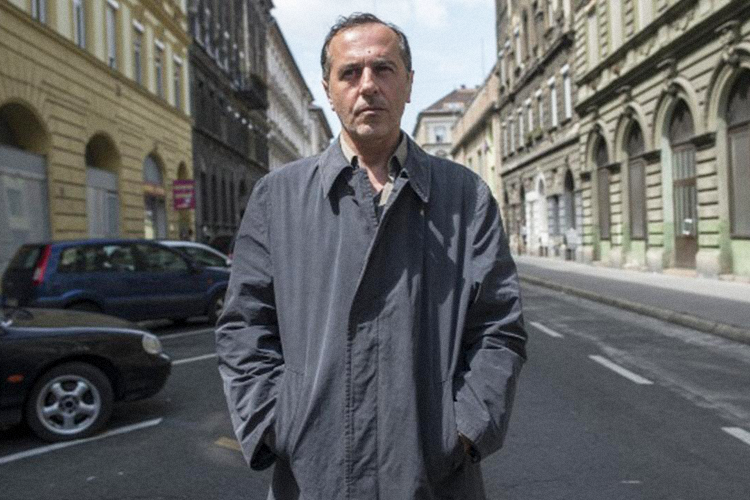 " 'Jupiter's Moon' is set in a world where we have lost our moral handles/grip. We are falling. We have forgotten to look outside. In the Europe of our ages, amidst such life-changing situations as the refugee crisis, we have no compass for making the appropriate decisions. I am the most interested in whether there is a mutual belief that could tie us together. Is there salvation? What can give us hope in the worst of times?" – Mundruczó says about his movie.
14.
«Okja», by Bong Joon-ho
An "E.T." riff about a young Korean girl who tries to protect a giant CG animal from evil corporate goons. 
15.
«You Were Never Really Here», by Lynne Ramsay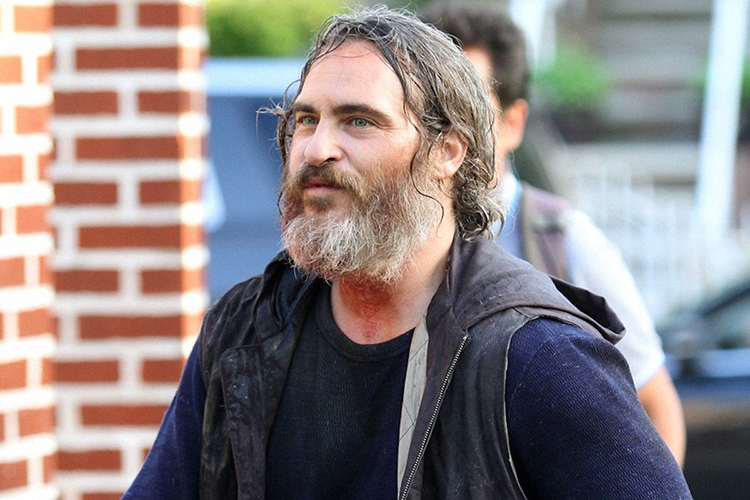 A war veteran's attempt to save a young girl from a sex trafficking ring goes horribly wrong.
16.
«Aus dem Nichts», by Fatih Akin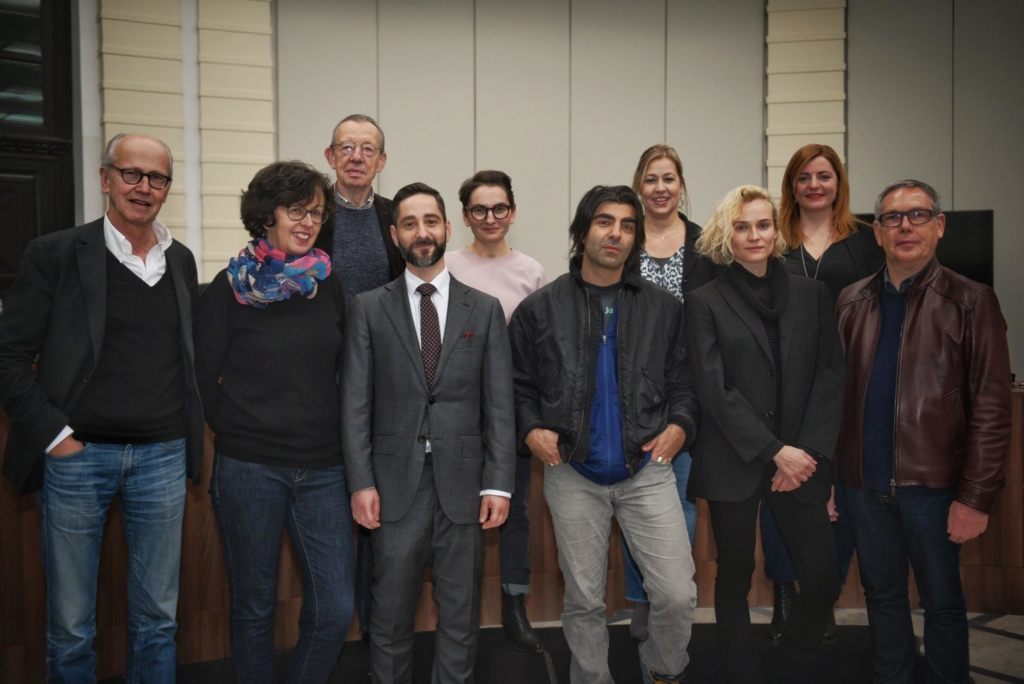 Katja's life collapses after the death of her husband and son in a bomb attack. After the time of mourning and injustice, comes the time for revenge.
17.
«Good Time», by Ben Safdie and Joshua Safdie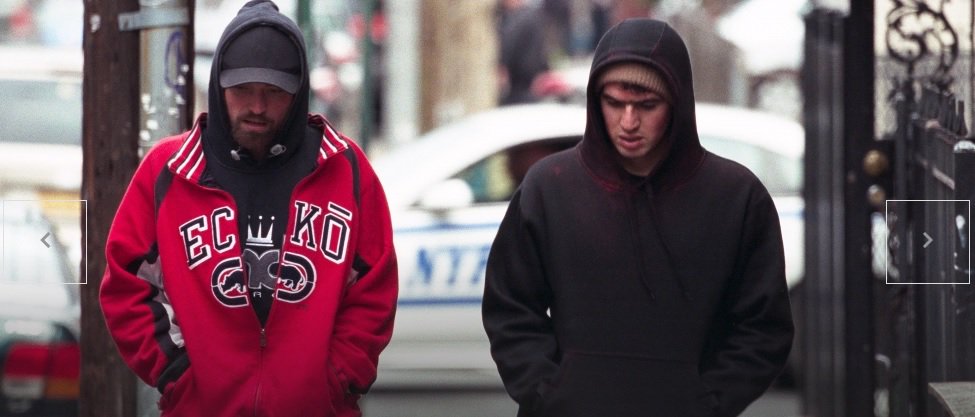 A bank robber finds himself unable to evade those who are looking for him.
18.
«120 battements par minute», by Robin Campillo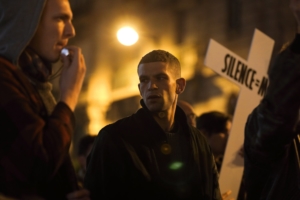 Early 1990s. With AIDS having already claimed countless lives for nearly ten years, Act up-Paris activists multiply actions to fight general indifference. Nathan, a newcomer to the group, has his world shaken up by Sean, a radical militant, who throws his last bits of strength into the struggle.
19.
«The Meyerowitz Stories», by Noah Baumbach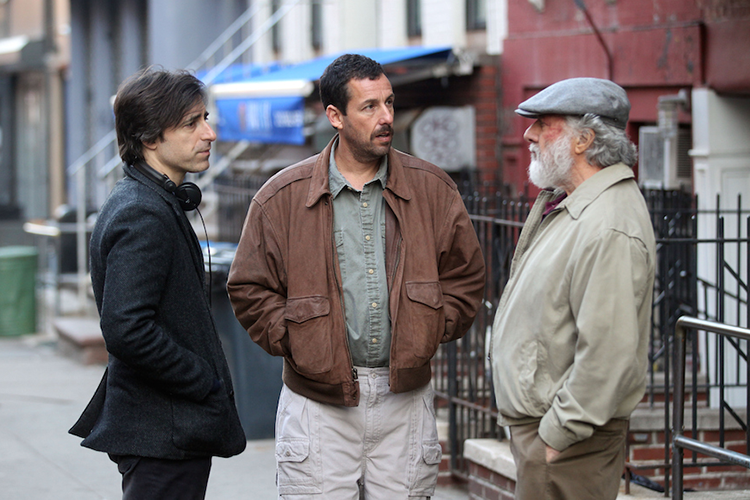 A film chronicling an estranged family forced back together in celebration of their patriarch's successes.
20.
«The Square», by Ruben Ostlund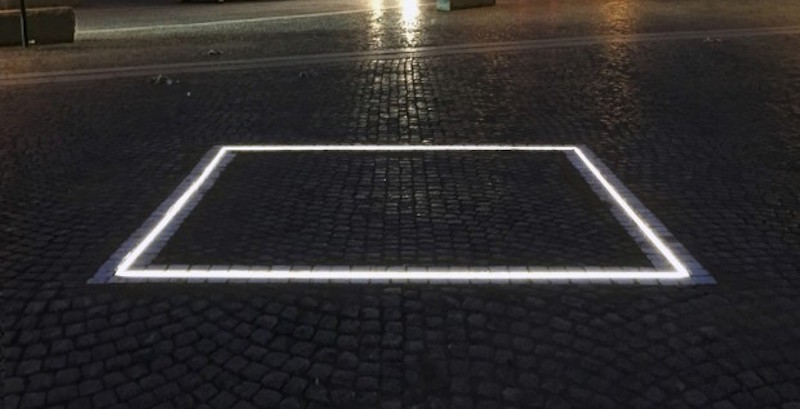 Christian is the respected curator of a contemporary art museum, a divorced but devoted father of two who drives an electric car and supports good causes. His next show is "The Square", an installation which invites passersby to altruism, reminding them of their role as responsible fellow human beings. But sometimes, it is difficult to live up to your own ideals: Christian's foolish response to the theft of his phone drags him into shameful situations. Meanwhile, the museum's PR agency has created an unexpected campaign for 'The Square'. The response is overwhelming and sends Christian, as well as the museum, into an existential crisis.