Burning of transgender woman in Azerbaijan sparks protests, hate speech
A transgender woman was burnt alive in Azerbaijan. After that, the local transgender community held a protest and in response to this, a well-known blogger, during a live broadcast on her social media, called for physical violence against them.
---
---
What happened?
On August 22, a transgender woman was killed in the suburbs of Baku. She was burned alive with her hands and feet tied up. The disfigured body was found by local residents.
A little later, the identity of the victim became known and Elshad Zakhidov, head of the press service of the Ministry of Internal Affairs of Azerbaijan, announced the launching of a criminal case:
"As a result of the investigation, it was revealed that the killed was a resident of Aghdam region, 27-year-old Ahad Nuriyev. Mirshahid Mehdiyev, a resident of Agjabedi region, was detained as a suspect in the murder".
Ahad Nuriyev was a transgender woman known by the name of Nurai.
Nurai became famous after the video in which she appeared in front of the cameras in a wedding dress at her friend's birthday party was disseminated on social media.
Protest
A day after the news of Nurai's murder, on August 24, a group of transgender people held a protest in front of the ombudsman's office.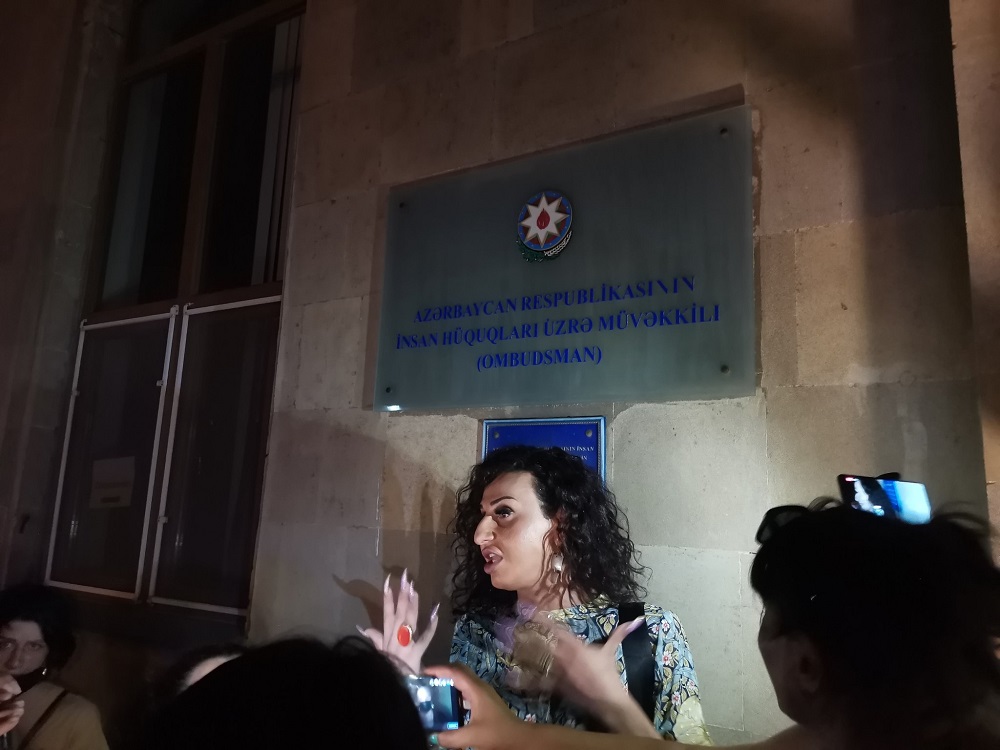 They demanded a meeting with the Ombudsman Sabina Aliyeva, however, nobody responded to their calls.
Call for physical violence against transgender people
On September 1, blogger Sevinj Huseynova, known for her homophobic statements, during a live broadcast on her social media page, called for the 'physical destruction' of transgender people.
Addressing the transgender, whom the blogger did not name, Huseynova said: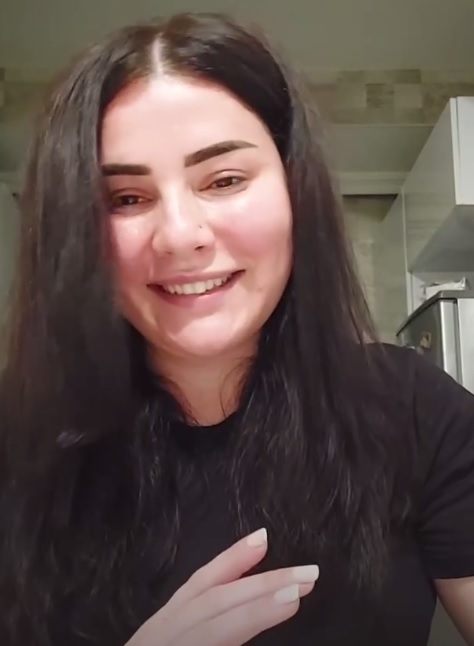 "You will die like that murdered 'trance', let this be my warning to you.
Tranny and other nasty, know when to stop. Do not go too far, I personally warn you. If you ever meet me, I will do my best to destroy you.
I call on all our men, brothers, as well as women like me, wherever you see them, beat them".
Ministry of Internal Affairs' reaction
JAMnews contacted the Ministry of Internal Affairs of Azerbaijan and requested comment in regards to Sevinj Huseynova's incitement of violence against transgender people.
The head of the press service of the Ministry of Internal Affairs Elshad Hajiyev noted that he was already familiar with the video in question and complaints against it would be considered.
On September 2, in the late afternoon, Sevinj Huseynova closed her Instagram page.
Expert commentary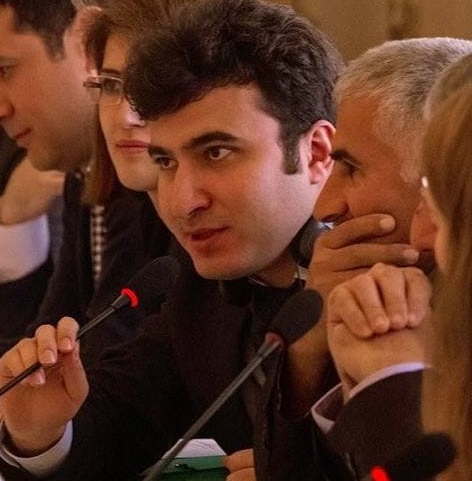 Commenting on the incident for JAMnews, lawyer Samed Rahimli noted that hate speech is punishable by law in Azerbaijan:
"Those who admit hostility in their speech bear administrative and criminal responsibility. According to Article 388-1 of the Code of Administrative Violations of the Republic of Azerbaijan, individuals can be fined from 500 to 1000 manats [$294- $588] for posting prohibited information on the Internet, or punished with administrative arrest for up to 1 year".
According to the expert, a list of prohibited information is legally defined and incitement of violence is included in that list.
"According to Article 283.1 of the Azerbaijani Criminal Code, incitement of hatred and enmity in the media on ethnic, religious, racial and social grounds is punishable by a fine of 8,000 to 12,000 manats [from $ 4,706- $ 7,059], correctional labor for up to 2 years, or imprisonment for a term from 2 to 4 years.
If these crimes are committed with the use of violence, or with threats of violence, then the term of imprisonment will increase to 5 year", Rahimli added.
"Sevinj Huseynova must be punished"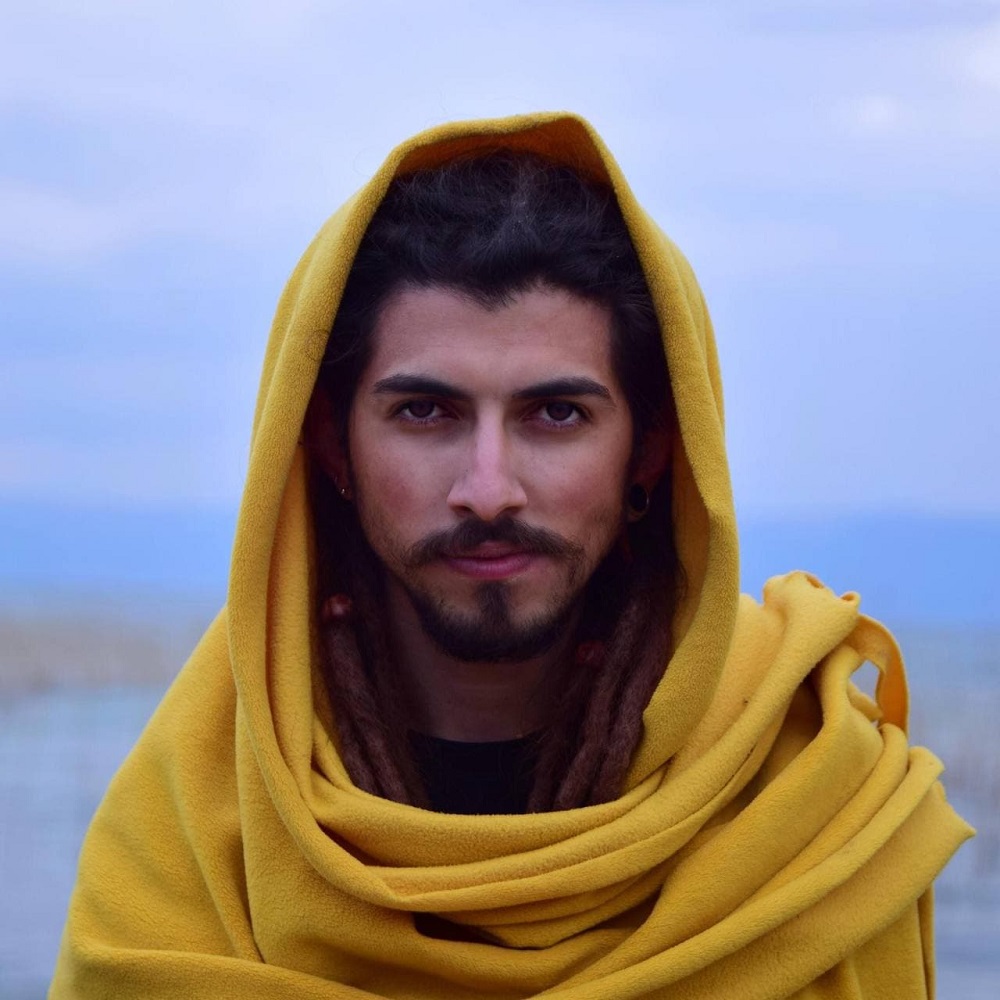 LGBTQI + activist Lili Nazarov believes that transgender women are breaking the conservative stereotypes of Azerbaijani society.
"To be a woman in Azerbaijan means being of a lower rank. Due to the fact that everywhere transgender women are denied jobs, they have no choice but to earn a living by providing sexual services. And this leads to even more prejudice against them.
Unfortunately, there are many threats to transgender people from civil society in Azerbaijan where activities of LGBTQI + activists and their organizations are also systematically condemned. This topic is not well covered. No steps are being taken to ensure the safety of transgender people.
Transgender people are also repressed by the state. They are threatened with physical and psychological violence", Nazarov said in an interview with JAMnews.
According to Nazarov, Sevinj Huseynova's speeches are illegal and are a direct call to commit hate crimes:
"I personally consider Huseynova guilty of the death of the transgender woman Nurai. Nurai's video was circulated and publicly denounced. After that, Sevinj shot a response video and her calls led to a brutal murder. Unfortunately, government agencies are not taking any measures. And therefore, it spreads like a virus. I think Sevinj should be punished by law".