Burchuladze's party
The world-renowned bass singer's new political movement – "The State for the People, will try its prentice hand in politics in the October 8 parliamentary elections – Paata Burchuladze briefed journalists on May 12.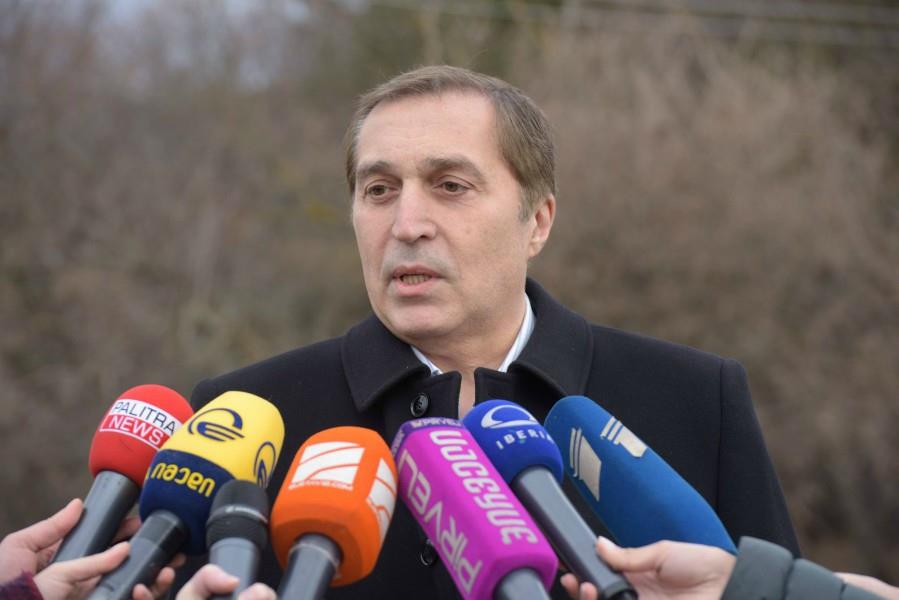 It was his first public appearance as a politician. The singer, who is used to drawing a big audience, was apparently nervous.

"Today, we are launching "The State for the People movement…I'm not going to talk here about the deplorable condition of our present-day citizens. In view of that, we have set up a movement that getting its start today, said Burchulade.


As early as December last year, he launched a campaign-style activity–he set up the Georgian Development Movement; he started travelling in the regions, meeting the locals, opening regional branches of the foundation and recruiting a team. Interestingly, he managed to visit Washington D.C. twice recently.

However, it was still unclear until the very last moment whether he would risk unveiling his political party or not.


His 35-year operatic career and charity activities through the "Iavnana Foundation made Burchuladze a very respected figure in his homeland.

According to the March public opinion survey, commissioned by the U.S.-based International Republican Institute (IRI), 12% of respondents are ready to support the opera singer's party. Based on the same survey data, Burchuladze enjoys the highest rating among the politicians – 75% of respondents like him.

The only thing known so far about Burtsuladze's political views is that he considers himself a supporter of the country's pro-Western ideology and strongly criticizes the incumbent government, particularly focusing on the return of the emigrants, who left Georgia out of bare necessities of life.

On his Facebook page, he sharply commented on ex-Premier, Bidzina Ivanishvili, saying that 'an informal ruler is governing the country, created according to his taste and that this should be ended soon.

As Burchuladze says, his key task is to form a new political elite-a new generation of high-skilled professionals, capable of bringing hope back to the people after 25 years of frustration.

However, it is yet unknown, who is going join the renowned singer's party. He was standing in splendid solitude at the briefing yesterday, whereas among those who participated in the televised debates on behalf of Burchuladze's party were only: David Jandieri, First Deputy Minister of Justice till the end of November 2013; Khatuna Lagazidze, a political columnist and Giorgi Rukhadze, ex-member of the Christian Democratic Movement, often criticizing the government for a 'passive and ineffective' policy.

Before Burchuladze began his career in politics, he had already been 'tagged' a satellite of ex-President Saakashvili's United National Movement. The ruling Georgian Dream party's executive secretary made a statement about that.

Burchuladze responded to these allegations as follows:

'Where was I during Saakashvili's presidency? I was on guard for my country throughout those nine years. And not just nine. Over the past 25 years, I have supported all our leaders, while they were doing something new and the people still had some hope. Whereas now, I don't see a single person (in power), who deserves support. The country is in such a terrible state now that it made me quit my career, leave my sweet and cosy life behind and lead a political movement.'
Speaking about supporting all leaders, Burchuladze obvious wasn't just playing. The opera singer used to have quite warm relations not only with former rulers, but also with Ivanishvili.




"The State for the People is expected to hold its initial convention at the end of May and will become active campaigning, 4 months ahead of the elections, on June 8.


It's interesting to see if Burchuladze's political party will be as spectacular as this one:


Published:13.05.2016