South Africans setting up in rural Georgia: reasons, challenges and hopes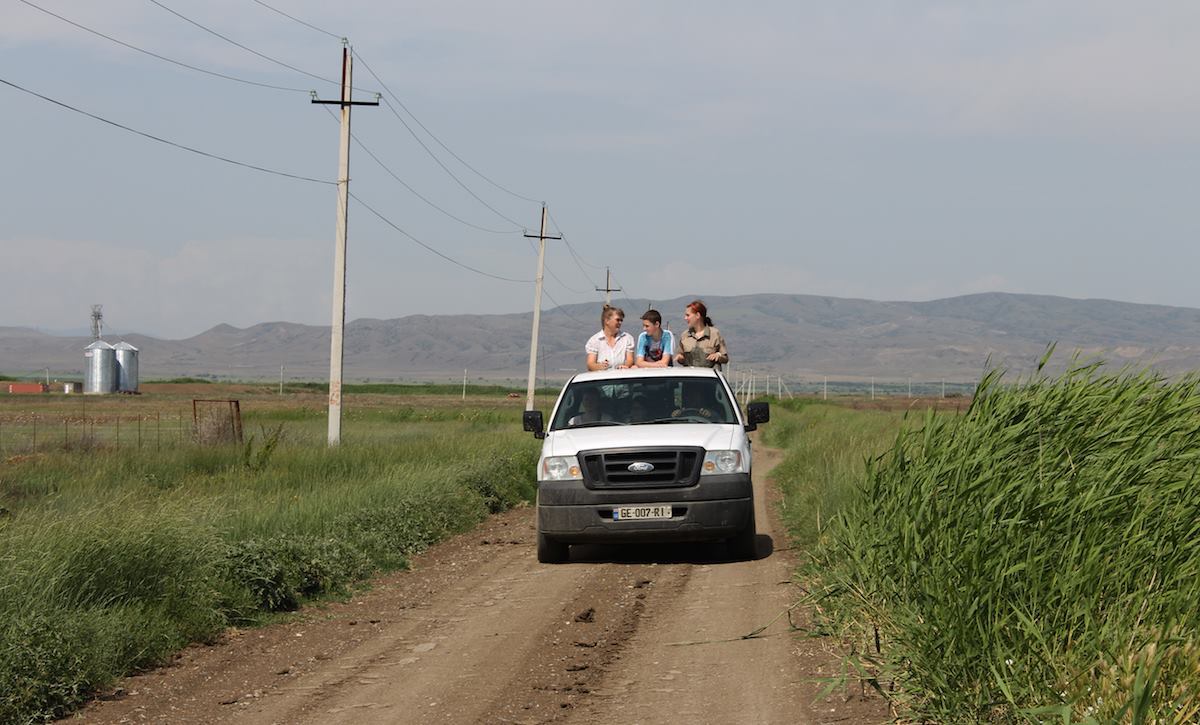 White farmers in South Africa are about to have their lands confiscated. The country's new president, Cyril Ramaphosa who was sworn in on 15 February said the other day he wanted to see 'the return of the land to the people from whom it was taken … to heal the divisions of the past.'
"The expropriation of land without compensation is envisaged as one of the measures that we will use to accelerate redistribution of land to black South Africans."
The parliament has already voted in favour of a motion that will begin the process of amending the country's constitution to allow for land to be confiscated.
Although white South Africans only account for about 9 percent of the country's population, they own a significant share of its agricultural lands.
However, the expropriation of lands is not the worst thing that can happen to white farmers in South Africa. Attacks on them are frequent, and there have been numerous murders as well. In a recent case, one of South Africa's most renowned winemakers, Charles Back, was brutally attacked and nearly died.
Starting from 1994 when Nelson Mandela became the first black president of South Africa, marking the end of apartheid, many descendants of European colonists began leaving the country to seek a safer life elsewhere.
Some of them have found a new home in Georgia. In June 2017, JAMnews journalists visited a family of Boers living in the Georgian region of Kvemo Kartli.
"We don't want to go back," says Adri confidently as we park our car and continue our journey in her off-roader. The muddy road leads to a farmhouse, 64 km south of Georgia's capital Tbilisi, and 14 km away from the nearest town, Gardabani. This is the new home for Adri Du Preez, her husband and their two teenagers who left South Africa two years ago to find peace, friendly people and fertile soil for their 'agricultural experiments'.
"Some people might say that coming to Georgia is 'escaping', but it's a decision we made because it is about progress," says Adri, 41. "You can see the progress in Georgia, and people welcome you with open arms, while in South Africa, it's not the case anymore."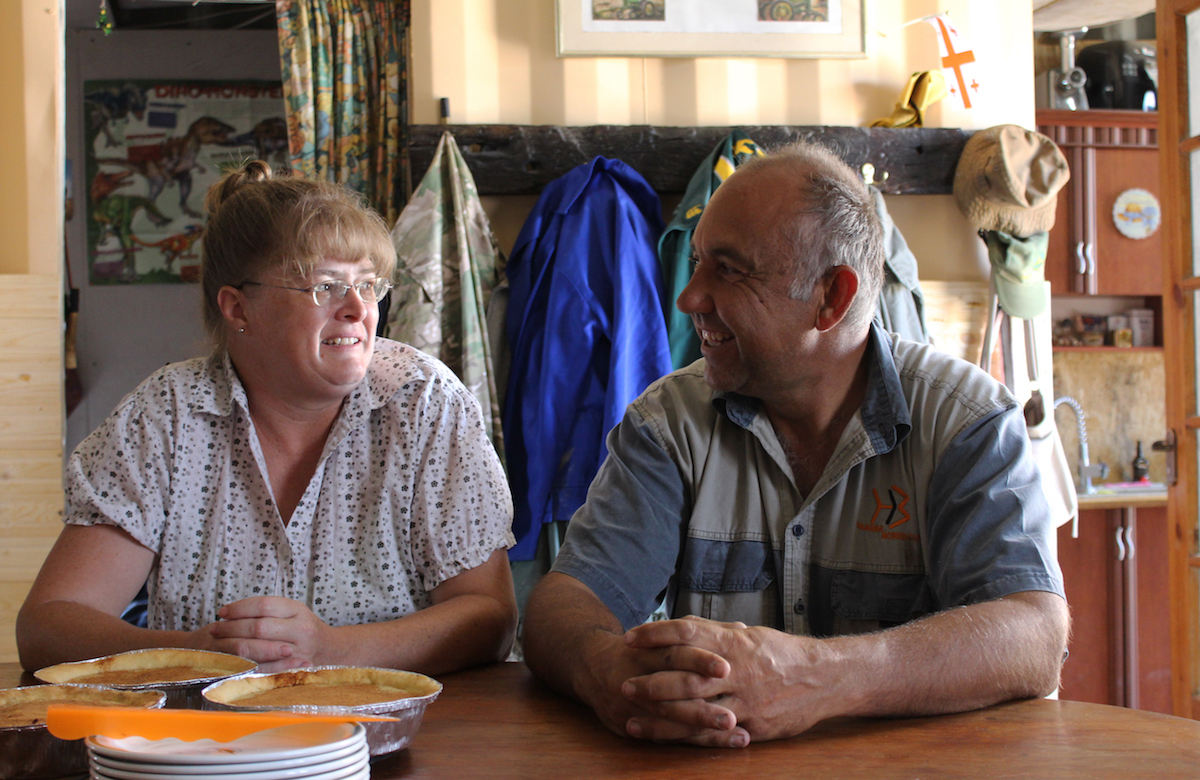 The Du Preez family is one of many Boer or Afrikaner families – South Africa's original white settlers – who have fled their homes to escape ruthless attacks, as the end of apartheid in the early 1990s entailed a growing racial confrontation, violence and crime.
Distant ancestors of the Du Preez's were from Holland, France, Scotland and Germany, though they currently have no relatives in Europe.
On the outskirts of Gardabani, a town of around 11 000 people, we drive through a run-down neighbourhood which under Soviet control was a shining military townlet inaccessible to outsiders. The Du Preez family drives along this ghostly-looking area when they go shopping in Gardabani, Tbilisi, or any place for that matter.
After driving among the green, flat, agricultural fields with steppe-like landscapes around it, the vehicle arrives at a courtyard with no single tree or shade. The contours of some factory pipes on the horizon is the background for the family's makeshift home, consisting of two containers and a small, single-story house nestled in-between.
"This is just a cabin so that we can stay somewhere," says Gerrie Ignatius Du Preez, 46, Adri's husband. They have planted dozens of various types of trees and plan to build a big house later.
New life in Gardabani, Georgia
Once a touristic destination for the Du Preezs and now their home village, Lemshveniera has approximately 1 600 inhabitants and is part of the Gardabani Municipality in the Kvemo Kartli region of southern Georgia. Bordering Azerbaijan to the South, this municipality has a mixed population, of which 44% are ethnic Azerbaijanis who are mostly engaged in farming, animal husbandry and beekeeping.
In this area with its long hot summers and cold winters, the Du Preezs bought nine hectares of land. They may also cultivate the adjacent land of about 12 hectares until they 'get enough money to buy it'.
There are nine Boer families living in Georgia in total, says the Du Preezs. Three of them are based in Lemshveniera.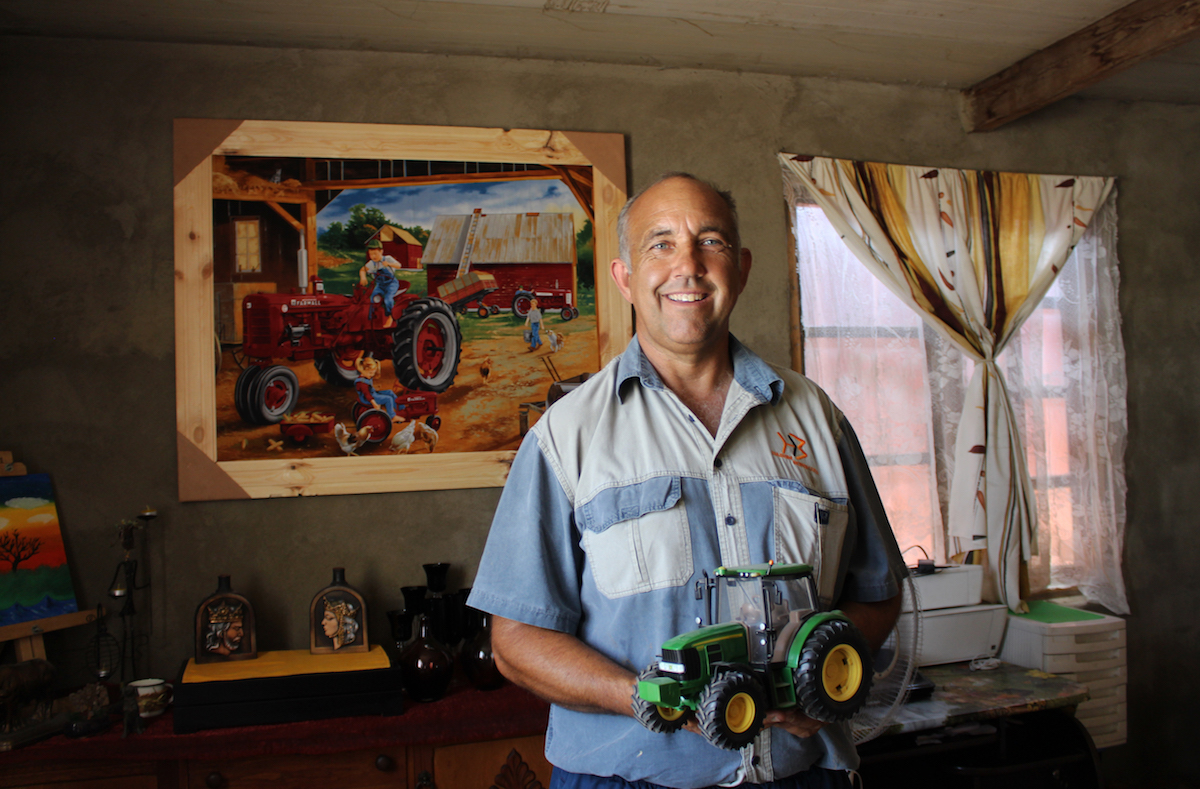 According to the Gardabani municipality's press office, the Boers in Lemshveniera own approximately 1 000 hectares of agricultural land in total, employ around ten people, and sell their harvest in the Black Sea coastal city of Batumi and neighbouring Turkey. They mostly grow maize, wheat and barley.
The Boers came to faraway Georgia in response to the Georgian government's invitation that aimed to boost the struggling agriculture sector through hard-working, agriculturally experienced Boers.
Almost half of Georgia's 3.7 million people are employed in agriculture. However, the sector gets the lowest share of investment and contributes just little more than 9% to the GDP.
According to the 2015 data of the World Bank, output per agricultural worker in Georgia stands at a modest USD 3 345, while a South African farmer yields three times more.
The Georgian government, led by the United National Movement party, signed a memorandum of understanding with the Transvaal Agricultural Union of South Africa (TLU SA), a union of commercial farmers, in 2010. Group visits of Boers to Georgia's countryside followed, where the authorities presented the business-friendly environment and low crime rate.
"Some of our South African neighbours participated in a tour organized by TLU SA," Adri recalls. "Through them we heard about Georgia and then Gerrie did some research. One of our neighbours moved here permanently with his family, and we came to visit them in October 2013 for a two-week trip."
In South Africa, the Du Preezs lived in a big old rented house with a two-hectare piece of land located eight kilometres away from Bethal, a farming town in South Africa's Mpumalanga province, which borders Swaziland and Mozambique. With its farms mostly producing maize, sunflower seeds, rye and sorghum, Bethal has a population of around 61 000, with only 13% being white.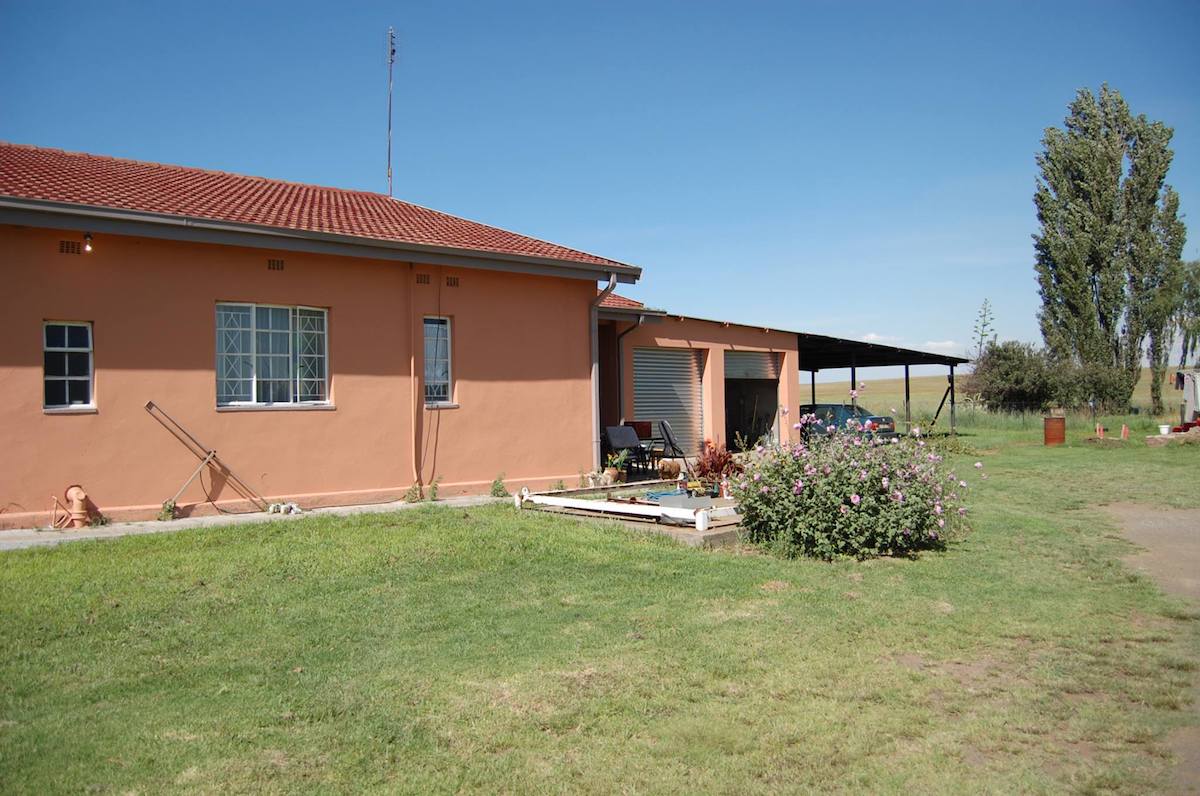 "We personally did not have problems with farm attacks and stuff like that, but all around us, people did have a problem," Adri recalls.
According to the April 2017 Report on Farm Attacks and Farm Murders in South Africa issued by AfriForum, a civil-rights organization advocating Afrikaners, the number of attacks per year increased from 179 to 398 from 2010 to 2016. Since 2014, over 60 attacks have resulted in murders annually.
"One of our neighbours was killed in an attack while we were in church one Sunday morning," Adri recalls. Some of their acquaintances have also fallen victim to physical attacks and threats.
Adri and Gerrie were involved in what is called community policing: The farmers and police worked together as response units, and if there was a call from someone who thought they were in danger, the call would go out to the closest neighbours who would respond. In winter, the biggest threats were arson attacks.
Like other Afrikaners, the mother tongue of the Du Preezs is Afrikaans, one of the eleven official languages of South Africa. Officially, Afrikaans is spoken by 13.5% of South Africa's population of 54 million (unofficially however it is believed that the majority of the country's population understands and speaks it), it developed from 17th century Dutch.
The Du Preez's speak fluent English as well. The availability of good, English-language paper books is what they miss most from their old life. When they flew from South Africa via Doha, spending about 24 hours on the way, almost all of their seven suitcases were stuffed with books.
Much less stressful, much less crime, more freedom, and a lot of support from the people – this is Gerrie's description of living in Georgia. The most difficult part for him and the rest of the family is the Georgian language. They already understand it but find it hard to speak.
Fond of the countryside, Gerrie only feels comfortable when he can walk barefoot. "Every evening, I just go out and watch the sun go down. We cannot do it in Tbilisi nor can we do it in Johannesburg. We are not city people."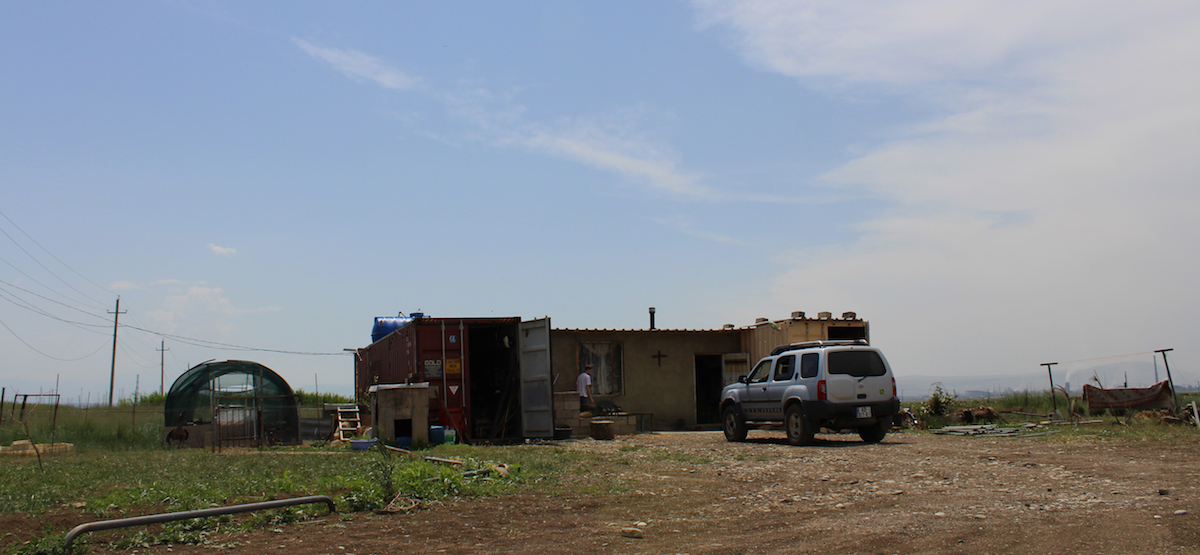 The family's kitchen is set up in a container, with water coming from a canal into a tank where it gets filtered, providing both the kitchen and the bathroom with cold and hot water.
In the bathroom, a swallow family happily lives in coexistence. From the open door, the chirping and flapping of the 'uninvited but welcome guests' add to the cosy atmosphere of the living room, cooled down by a ventilator.
Aromatic business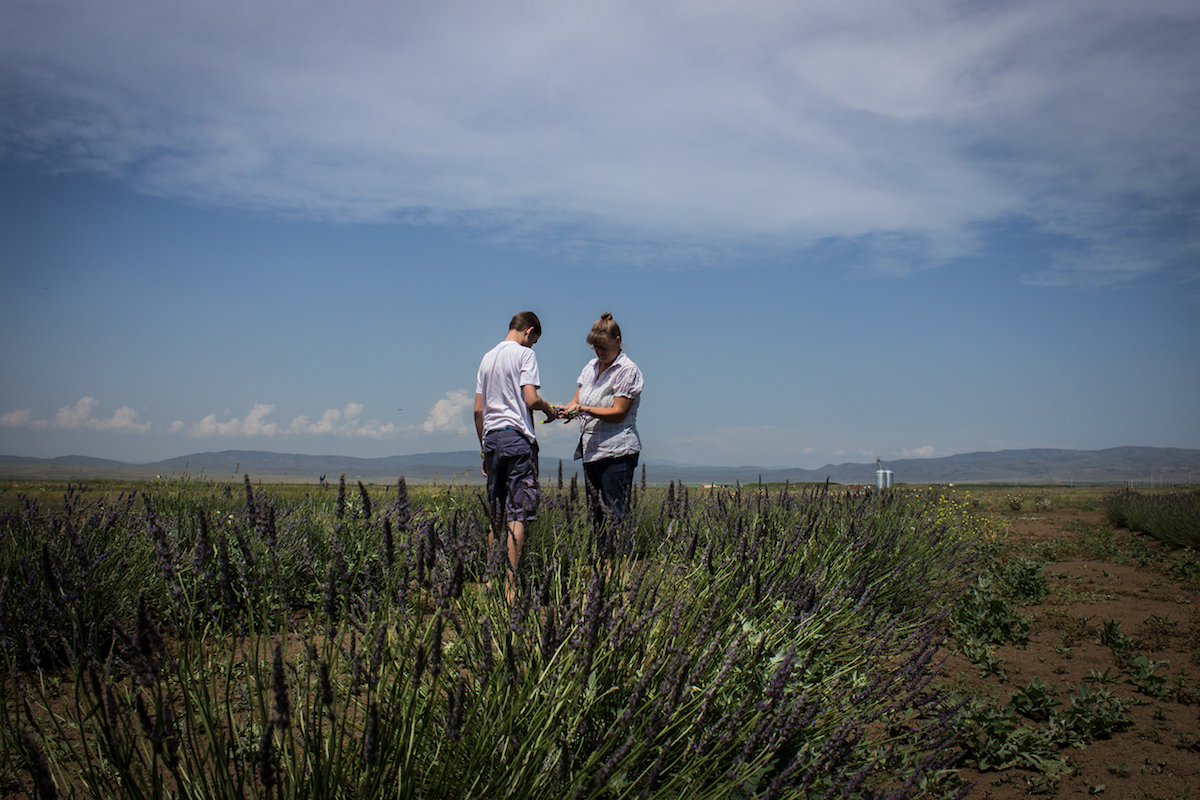 Early summer is harvesting time for lavender, the main product made by the Du Preez family. The fresh purple bushes line the area beautifully.
While Georgians are largely unfamiliar to lavender's multiple benefits, farmers in many countries produce lavender essential oil, well-known for its antiseptic, anti-inflammatory and soothing properties as well as other culinary herbs to add floral and slightly sweet flavours to dishes.
"It's healthy, very good for babies and even adults with breathing problems, as well as sleeping problems," Adri explains. Creams, soups, teas and even sugar can be made of lavender. Flowers are also sought after as dry arrangements.
They currently have 500 lavender bushes and plan to have about 10 000 per hectare once they have fully developed the farm. "In about five years from now, we will probably have about five to six hectares of lavender, and that's a fairly good business to have," Gerrie says.
According to him, the international price per millilitre of lavender oil can reach USD 300, depending on quality. On average, each plant gives about 10-20ml of oil.
Last year, the Du Preezs produced about 400ml of oil and sold ten bottles for 25 lari (USD 10) per 10ml bottle. The rest was just given away as gifts so that people could experience it.
A thermometer placed in the ground checks soil temperature to signal when the lavender bushes need water.
Gerrie thinks the way people in Georgia cultivate land is old-fashioned compared to South Africa. "We are used to being very much mechanized," he says.
A container filled with an assortment of useful equipment to fix things has travelled a long way from South Africa to Lemshveniera to make a workshop and a storeroom for Gerrie. "Much of the stuff which I have got here is very specialized, which you do not get in Georgia," he explained. "Some others would have cost me a fortune if bought here."
His assessment of the local soil's productivity is that it's excellent. "Basically, anything you put in the soil grows," he said.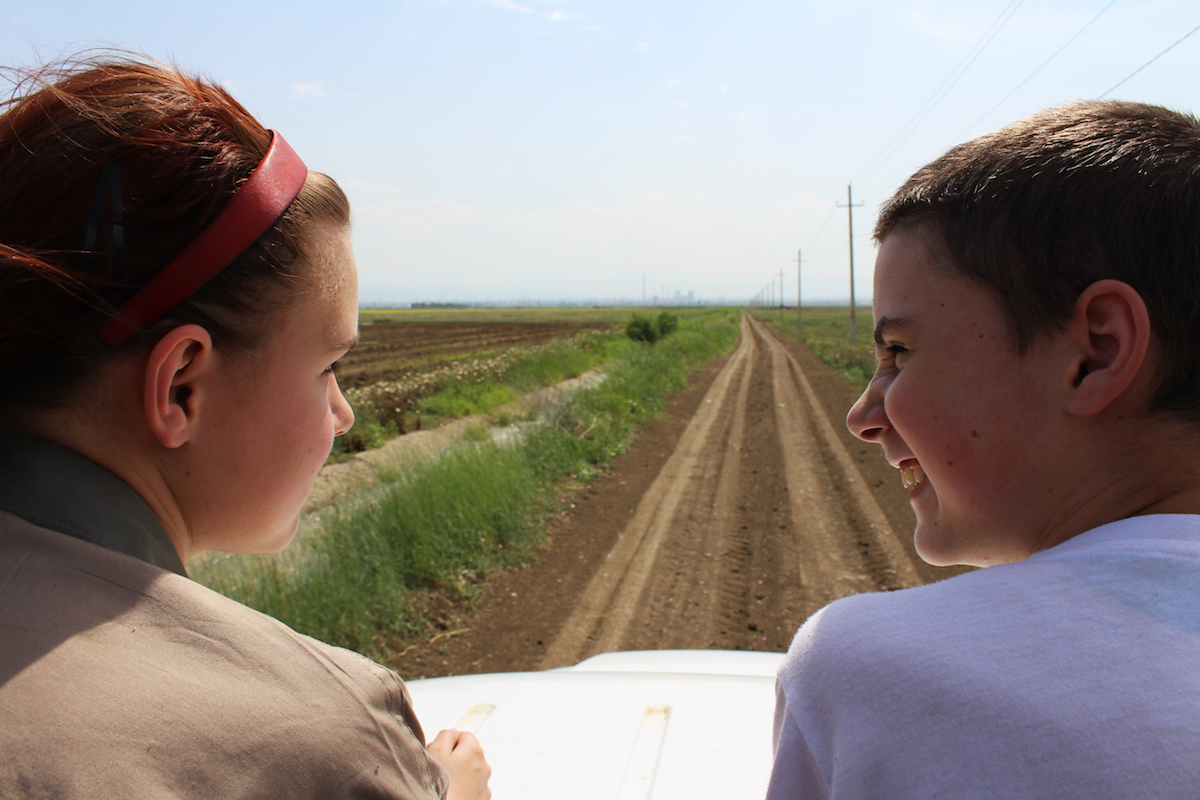 The future…
When Marnique, 15, and Ignis, 13, heard about the idea to move to Georgia, it sounded like an adventure.
Annoyed by the numerous bugs and snakes endemic to Bethal, Ignis is happier in Georgia. A fan of dinosaurs and rocks, he wants to become a palaeontologist and travel around the world.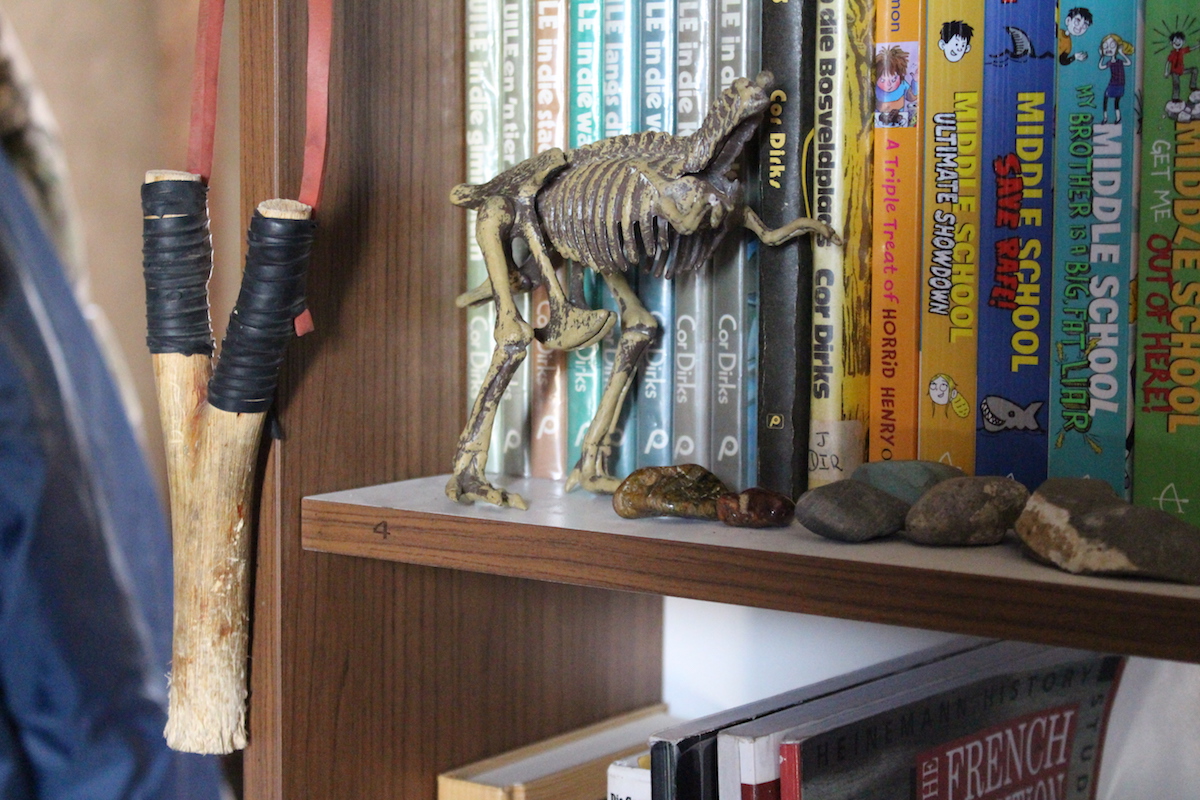 A typical day for Marnique consists of talking to Kristina, her best friend. Then follows reading, social media, painting, embroidery and learning new languages: Dutch, Russian, Turkish and Georgian. She says she wants to become a baker and learn languages so she would be able to read more. "The more languages I speak, the more books I can read," she laughs.
Their parents say they moved to Georgia to create a better future for their kids. Gerrie is happy because the children are exposed to different cultures and backgrounds.
For now, they have a temporary residency permit to live in Georgia, but hope for permanent residency, and eventually – citizenship.
"Do you feel at home?" I asked my last question.
"Oh, yes. Much more than we did in South Africa," says Adri promptly.
Her husband adds: "Georgians are a very close community. People support each other a lot."