Black Monday in Russia: Stock markets crash, billionaires lose billions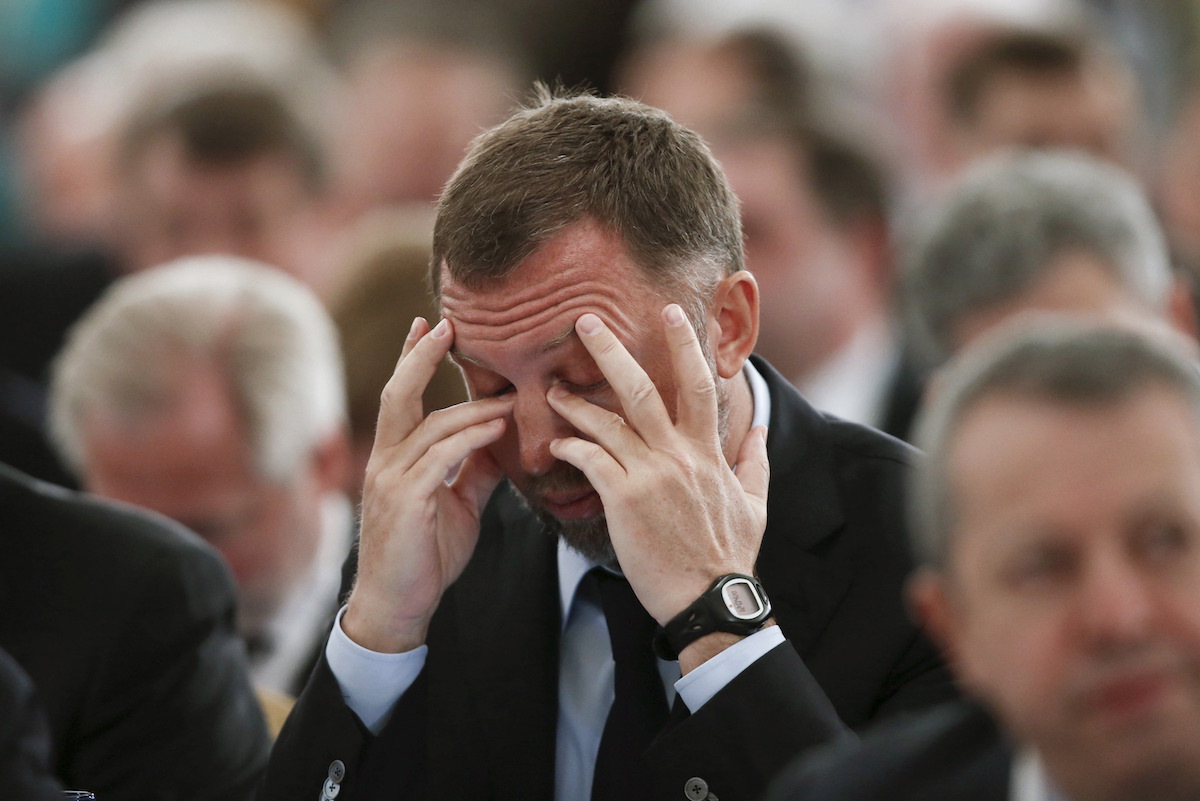 The USA launched new sanctions against Russian businessmen and companies on 6 April. Only three days have past, and Russian oligarchs have already lost billions.
Seven Russian oligarchs were included in the US sanction list, as well as government officials and several companies.
At a briefing on Monday, Dmitri Peskov, the press secretary of the Russian president, said that 'Russia is up against something new' that has no precedent 'in its scale of complete and utter lawlessness' but that 'the authorities of Russia are doing all they can to minimise losses'. However, it would appear that the Russian state has as yet been unable to do much.
The American magazine Forbes, which specialises in, among other things, wealth estimation, wrote that those on the list lost about three billion dollars during the first half of Monday alone. If all the Russian oligarchs on the Forbes list of the world's richest, including those who were not affected directly by the sanctions, were included, about 14 billion dollars have been lost in total.
The BBC wrote that the Moscow Exchange has collapsed, and that the stock price of companies such as Gazprom, Sberbank, Lukoil, Rosneft and Norilsk Nickel has crumbled.
The devaluation of Russian companies is also happening in London where Lukoil, Rosneft, Surgutneftegas and others have seriously been affected.
Not only were ordinary everyday citizens affected, but the rouble also took a serious tumble against the dollar and euro.
Analysts say that the reason for the crisis is that investors frightened by the US sanctions have begun breaking off contracts with Russian companies as the stocks of these companies lose value.
The USA demanded that investors break off all ties with the 12 Russian companies controlled by Russian oligarchs Oleg Deripaska, Viktor Vekselberg, Igor Rotenberg and Kirill Shamalov by 5 June.
This not only applies to US citizens and American companies, but also partners and investors from other countries.
Failure to abide by the new sanctions could result in sanctions being imposed onto the violating party as well.
Experts say that the previous sanctions were not as hard on Russia as the current ones which now affect Russia's richest businessmen. The businessmen are forbidden from entering the USA, their assets in the US have been frozen and their contact with American banks have been limited.
Deripaska is one of Russia's most influential businessmen and a close friend of the Kremlin. Several months ago the Russian opposition figure Alexei Navalny released a report in which he accused Deripaska and the Kremlin of meddling in the US elections.