'I'll move back to restore Karabakh as the 'conservatory' of Azerbaijan'
Tahir Ibishev hails from the Fizuli region, which returned to the control of Azerbaijan after the second Karabakh war.
---

---
"My parents' home was in the village of Horadiz. And a little further, in the village of Pirakhmedli, lived grandfather and grandmother. We went to them on vacation. I have the happiest and worst childhood memories associated with this place.
"In the courtyard there was a huge pear tree, a swing was tied to it, on which they rocked us, as it seemed then, to the sky. It was breathtaking. And every night I listened to mysterious, exciting sounds. Even the creak of the cart wheels seemed something special."
Tahir Ibishev is from the Fizuli region of Azerbaijan. His family moved to Baku in 1993, when the area came under the control of Armenia.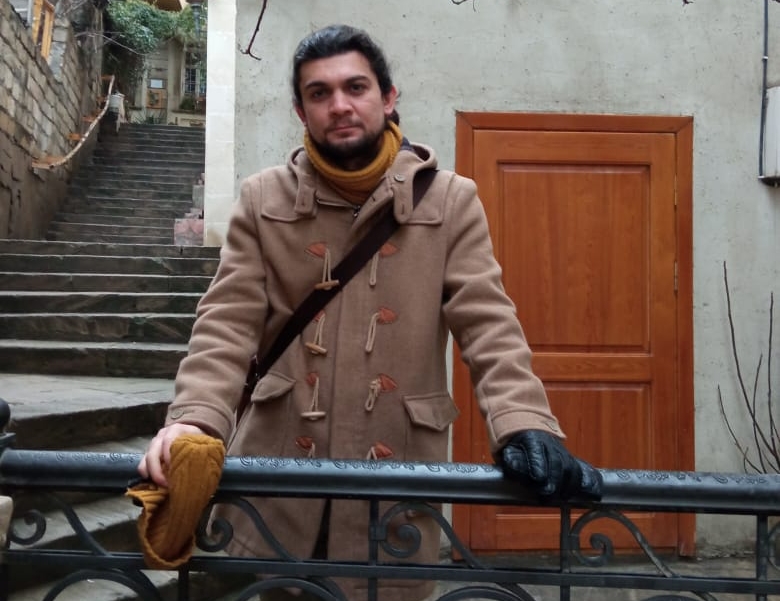 "When the war began, I was about five or six years old, but I already understood what was happening. And it was hard not to understand – military helicopters were flying overhead, shots were heard. We asked the soldiers for cartridges, collected a whole bunch and kept them in a torn rubber ball. Sometimes we pulled a bullet out of a cartridge case, poured out the gunpowder and set it on fire with delight. The smell of gunpowder seemed to us as familiar and pleasant as the smell of crushed green grass. That summer we went to grandfather's again and one day we came under fire in the forest. Miraculously survived. This is the very terrible memory I have with Pirakhmedli. And now, remembering that village, I have mixed feelings."
In 1994, Azerbaijan took control of a part of the Fizuli region, and residents of the Horadiz village, in which it was now safe to live, were able to return there. But the northwestern part of the region, including Pirahmedli, remained under the control of the Armenian forces. In 1997, Tahir came to Horadiz again.
"The village was badly damaged, and by that time its gradual restoration began. I was 12 when we got there with my older brother. He took me to some bare place, gave me a shovel and told me what to do. I obediently dug, not understanding why this was necessary, and then asked:
"Why are we working here? Let's go into the house.
"This is home," he replied.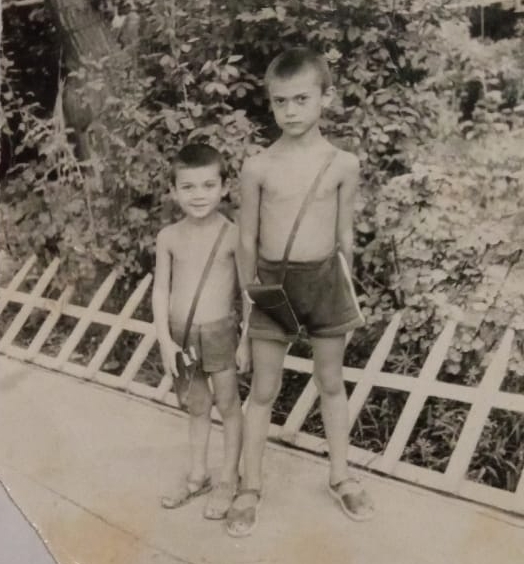 It was only then that I realized that in this place our garden used to be green, where amazing apricots, pomegranates and many other fruit trees grew. Nothing remained of them. A nearby was the skeleton of a house that had burned down almost to the ground during the war. The people who were the last to leave the village said that the sound of a firefight was heard from the direction of our house. And this exploded the very cartridges that we collected in childhood.
Among the ruins, I also found my old toys, badly crumpled.
As a child, every evening we waited for dad to come home from work, dined with the whole family, demonstrated our abilities to our parents and received praise in return. This is how generations are formed – parents notice some abilities and talents of children and begin to develop them, and children thus realize their place in society, their cultural basis and purpose in life.
But when a family is torn out of its cultural environment, from its community, from its usual life, and is forced to think only about how to survive – everything goes to dust.
Unfortunately, since the beginning of the 19th century, the people of Karabakh have to leave their native lands every now and then. And this does not provide an opportunity for the natural development of cultural industries and ancient traditions that have existed for a long time in Karabakh. But despite all these troubles, all the same, Karabakh was considered and is considered a cultural center and the "conservatory of Azerbaijan".
And then we restored the house, and my mother's parents lived there until their last days."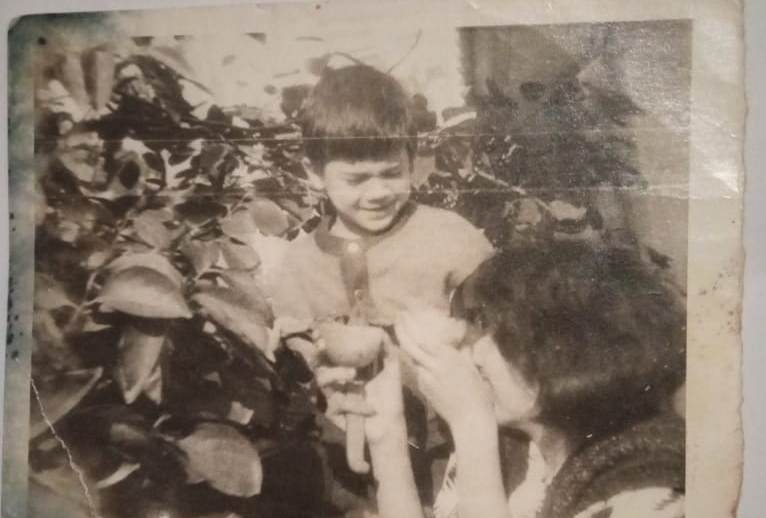 Tahir graduated from high school, entered the Baku Music Academy, became a composer and teacher, studied for a master's degree in Austria and returned to Azerbaijan. Now their family lives in the Sabunchi village near Baku. And the village of Pirakhmedli returned under the control of Azerbaijan in the fall of 2020.
"Both I and both my brothers are registered there, in Pirakhmedli. So, in theory, we own a part of the land. But so far we have not clarified any legal details. It is clear that the return will not be possible tomorrow, not in a year, or even in three. Demining alone will take a lot of time, not to mention the creation of at least some kind of infrastructure. So there is no point in fussing now.
And yet, it seems to me irrational to rebuild every village. It would be more logical to build a new large settlement on a mine-cleared area with a suitable relief. Of course, this is just my vision, I don't know if the authorities will act this way or otherwise.
But when this happens, when normal life resumes in those parts, I want to gather a group of musicians and open a music school there. This is not only a dream, but also a very serious project that I will propose to the Ministry of Culture when the time comes.
I am ready to live there, teach children and once every couple of months bring them to Baku and give a concert to show that the performing and musical-aesthetic level does not depend on where you live – in a city or a village.
I am not afraid of moving from the capital to the provinces. Firstly, there is beautiful nature, silence, ideal conditions for creativity. And secondly, if you are doing what you love, then what difference does it make where. Even if it will not be the same yard with a spreading pear tree and a swing. "
---
Trajectories is a media project that tells stories of people whose lives have been impacted by conflicts in the South Caucasus. We work with authors and editors from across the South Caucasus and do not support any one side in any conflict. The publications on this page are solely the responsibility of the authors. In the majority of cases, toponyms are those used in the author's society. The project is implemented by GoGroup Media and International Alert and is funded by the European Union