Azerbaijani People's Artist, Polad Bülbüloğlu, may lead UNESCO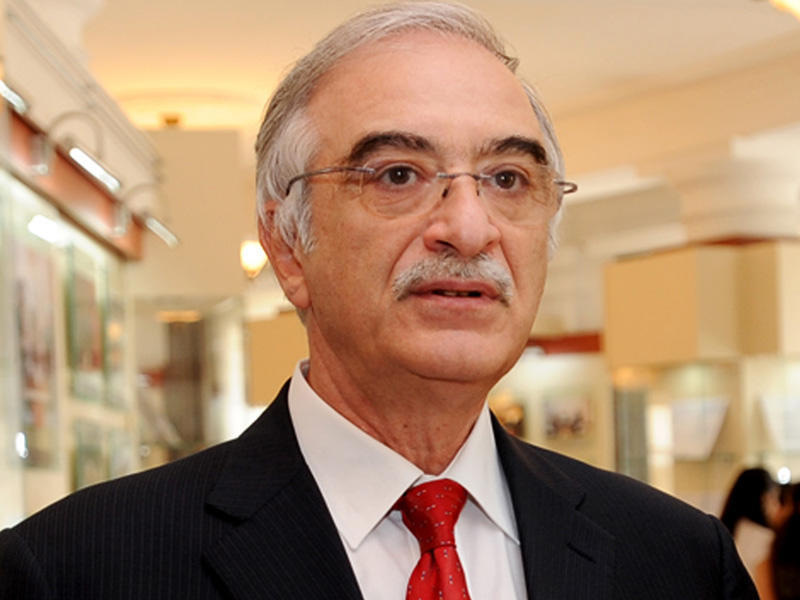 Polad Bülbüloğlu, the People's Artist of Azerbaijan, has been officially nominated as a candidate for the post of Director-General of the UN Educational, Scientific and Cultural Organization (UNESCO). The elections are scheduled for autumn this year.
The elections are held due to expiry of powers of the incumbent Director-General, Irina Bokova, who was elected on this post in 2009 and then re-elected for a new term in 2013. She has become the first representative of the Eastern-European group to head this organization. The UNESCO rules don't allow the election of a senior official for more than two terms.
Polad Bülbüloğlu Mammadov, a singer and composer, enjoys popularity not only in Azerbaijan, but also in the post-soviet countries. He headed the Azerbaijani Culture Ministry for 2 decades (1988-2006). He has been Azerbaijani Ambassador to the Russian Federation since 2006 until present.
UNESCO Executive Board will notify its participant organizations on all nominated candidates no later than April 1 . The Executive Board will consider the proposals and select a candidate at its 202nd session, just ahead of the 39th General Conference this autumn. The candidate will be then recommended to the General Conference, TASS news agency reports.

Established soon after the WWII, the UNESCO currently unites more than 200 states. In the UN system, it is assigned a role of the major guardian of the world cultural heritage.