Azerbaijani journalist and political emigrant detained at Kiev airport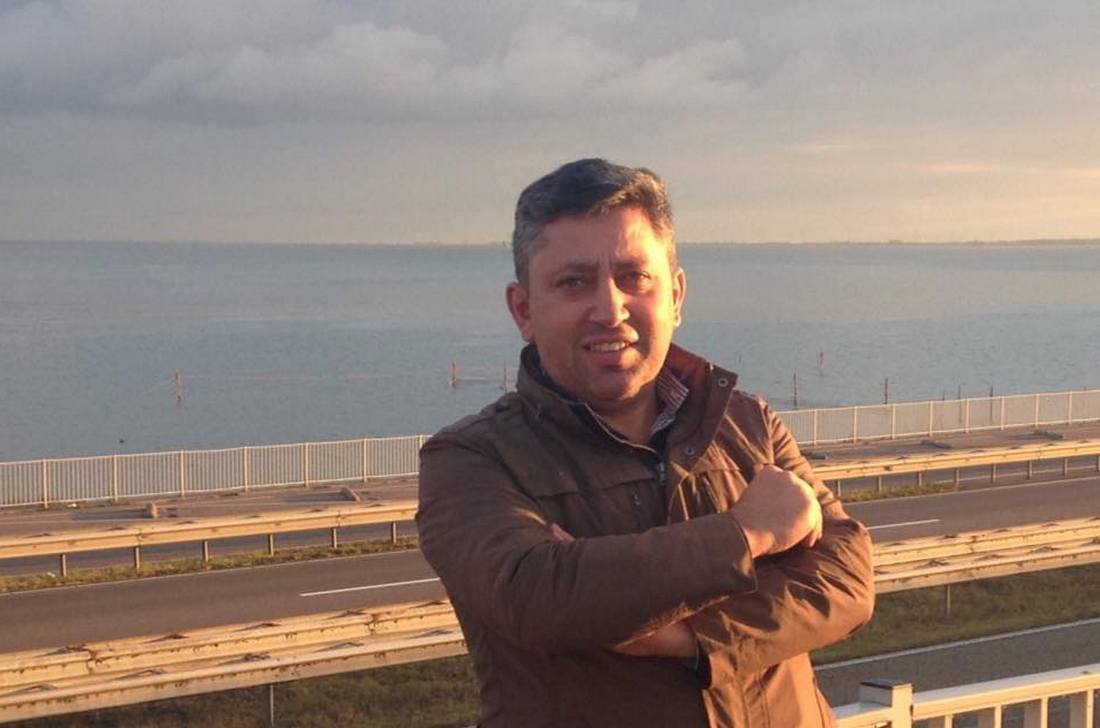 Azerbaijani opposition journalist and Dutch citizen Fikrat Huseynli was detained by Interpol on 14 October in Borispol airport, Kiev at the request of Azerbaijani law enforcement agencies.
Huseynli was detained in the morning before boarding a flight to Dusseldorf. He was told at passport control that he was wanted by Interpol. Before he was detained, Huseynli managed to write the following on his Facebook page: "I am being arrested on charges of illegally crossing the Azerbaijani border."
The journalist was quickly handed over to airport police officers. Yalchin Gahraman, an Azerbaijani activist living in Ukraine, visited Huseynli at the airport police department. The Caucasian Knot reported that a criminal case has been opened against Huseynli under articles 178 (fraud) and 318 (illegal border crossing) of the Azerbaijani penal code.
Gahraman also added that Huseynli said he felt like he was being followed while he was in Kiev.
According to Gahraman, the Borispol Court of Ukraine will hear Huseynli's case on 16 October, but until then he is to remain in custody.
Radio Azadliq quoted Huseynli saying: "It's impossible to return me to Azerbaijan in a legal way. I have the feeling that they want to kidnap me, and illegally transfer me to Azerbaijan like [they did with] Afghan Mukhtarli. There are several employees of the Azerbaijani embassy in Ukraine here, but none of them have had contact with me."
Fikret Huseynli, an employee at the Azadliq opposition newspaper was beaten by masked men in the village of Patamdar in Baku in March 2006. At the time the Azadig newspaper said that the attack was a result of the journalist criticising high-ranking officials in Azerbaijan. The crime was never solved, despite an official criminal case being opened. Huseynli emigrated from Azerbaijan in early 2008 due to this, and also due to continued pressure being put on him.

Azadliq.info reports that Fikret Huseynli has recently been collaborating with the opposition satellite TV channel TuranTV, which broadcasts from Europe. He has also participated in protests of Azerbaijani political emigrants in Europe.