Azerbaijan extradites Russian citizen of Armenian origin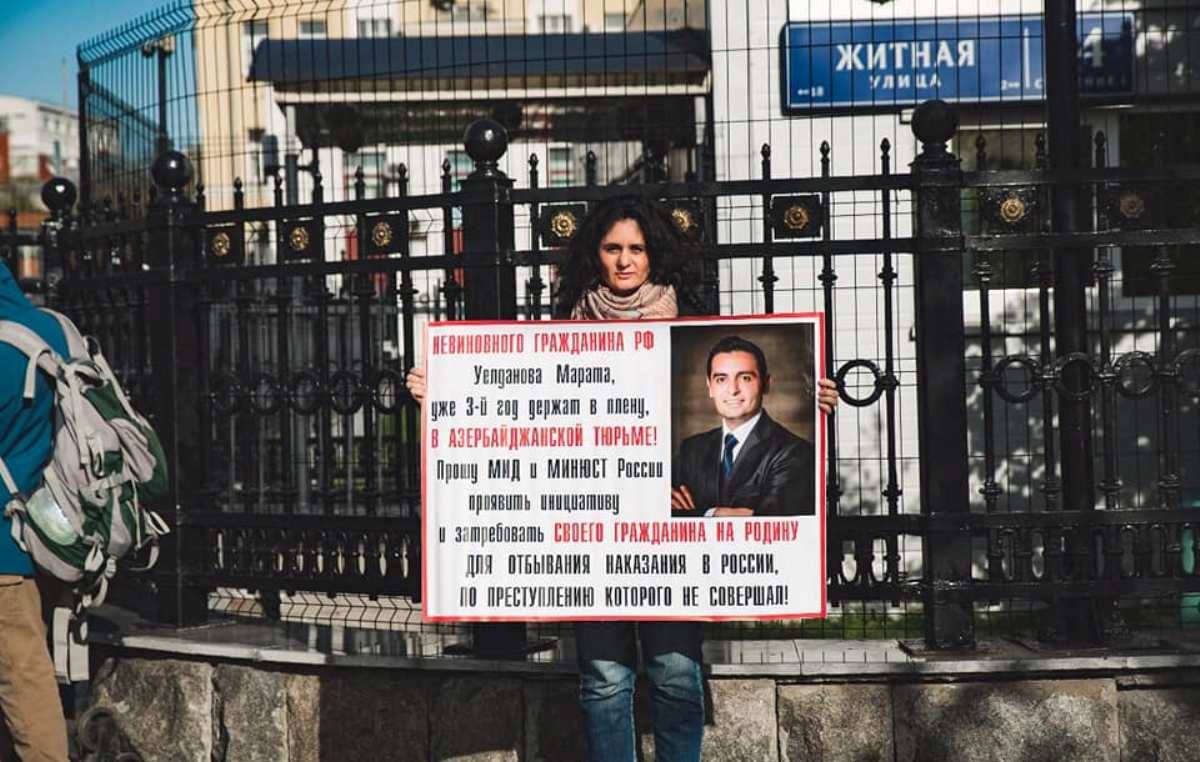 Azerbaijan has extradited a Russian citizen of Armenian origin Marat Uyeldanov-Galustyan. He was sentenced in Baku to eight years in prison on charges of drug trafficking.
Who is Marat Galustyan, and why was he in prison?
Marat Galustyan worked in Baku for four years in an Austrian company under the surname of his wife – Uyeldanov.
• 3 years since the Karabakh April War: What did it change?
• Armenian, Azerbaijani MFAs agree on prisoner visitations, new initiatives
On June 9, 2016, Marat Uyeldanov-Galustyan was detained in Baku, and in April 2017 he was sentenced to eight years in prison on charges of drug trafficking.
His relatives consider this accusation to be far-fetched, and that the true reason for his arrest is his Armenian origin – his own last name is Galustyan. The Armenian Ombudswoman Larisa Alaverdyan shares this opinion as well.
Extradition
His sister, Marian Mirzoyan, with the help of lawyers and human rights defenders, has long been trying to get Galustyan transferred to Russia. After lengthy negotiations, he was released on May 4.
"Hurray! Victory! We did it! Three years of tests and torture for Marat, three years of fighting the bureaucracy for me, and here he is in Russia," wrote Mariana Mirzoyan on her Facebook page.
Russian blogger Alexander Lapshin says they exchanged Galustyan for the Azerbaijani oppositionist and leader of the Talysh movement Fahreddin Aboszoda, who was arrested in Moscow at the request of Azerbaijan and transferred to Baku in March 2019.
• Lapshin's case: what, how and why?
• Russia extradites Talysh activist to Baku  
Lapshin says that Galustyan is now in a detention facility in Makhachkala, and then he will be transferred to serve his sentence in Krasnadar Territory (to south-west Russia).
The Azerbaijani authorities have not yet made any official statement as to his extradition.