Azerbaijan: a wedding instead of a graduation
Last year about 40,000 students enrolled in universities throughout Azerbaijan. Official statistics indicate that there were about 6-7 per cent less girls who matriculated than boys. There is a stark difference compared to the west, where girls in Europe and the US are the majority of university students.
The US Department of Education predicts that the percentage of girls in American universities will reach 57 per cent in 2026, but by 2017 the figure had already reached 56 per cent.
Official statistics in Azerbaijan are not very reliable. For example, data for 2017 shows that all secondary school students in the country entered university.
Independent experts, however, say that sometimes, secondary and higher education is not available to women.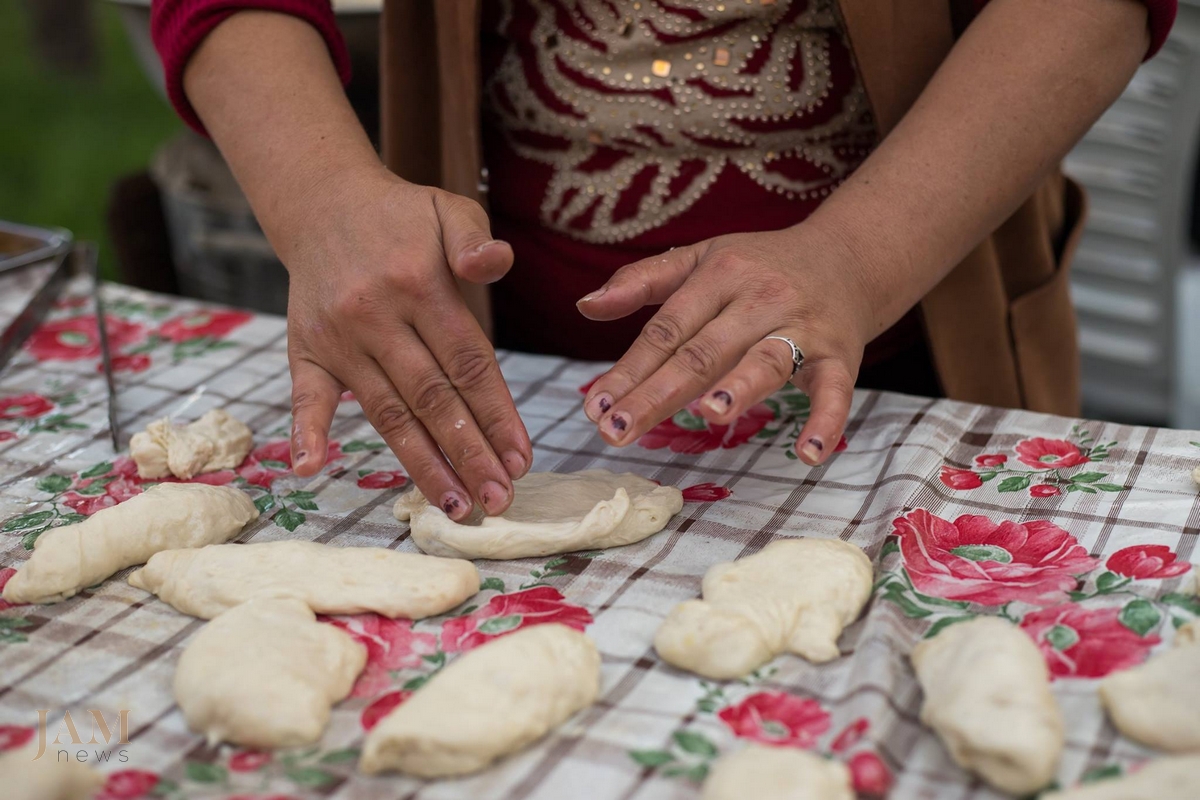 "Only ugly girls go to school"
"Why are we spending so much money on tutors?" 35-year-old Aygun complains to her neighbours.
"Why should she go to university? After all, her husband will not allow her to work."
Aygun's daughter is 15 years old and preparing to enter university. Her mother, however, is skeptical. Aygun herself studied pedagogy, but in her second year of studies she married and became a housewife.
Although secondary education in Azerbaijan is free, university is another story. About half of university students's fees are paid for by the state, and the rest (who score less) have to pay tuition. The competition for places is high. The vast majority of applicants work with private tutors for at least two years before exams. In all, preparation can cost several thousand dollars.
Aygun's daughter, like many other urban girls, is luckier than her peers who live in the more rural areas. Parents who live in urban areas are more likely to have the opportunity and desire to help their daughters get an education.
In these rural areas, particularly in the south of the country, they joke that "only ugly girls stay on in school".
In other words, only those who have not yet married. Girls in the rural areas often get married as young as 15-16 years old, and drop out of school after the 9th grade or even earlier.
This problem was noted by an employee of the State Secretariat for Economic Affairs of Switzerland (SECO), Simone Häberli.
In December last year, she drew the attention of the Minister of Education of Azerbaijan, Jeyhun Bayramov, to the fact that in most schools in the southern regions of Azerbaijan, there is not a single girl in the upper classes. The minister responded in the spirit of "we are working on it".
No official statistics regarding how many girls drop out of school are kept in Azerbaijan.
"God forbid a man should look at you!"
Over the past year, 71 women asked Clean World, a women's crisis centre, for help. They had recently gotten divorced after having entered into marriage as young girls, and ended up on the street without a means to survive. Of them, 17 had not even finished primary school.
For the most part, these women are from mountain villages where the nearest school may be up to 20 kilometres away. Many parents don't want to let girls travel that far.
"I know of cases where parents did not allow their daughters to finish school because men and boys might simply be able to look at them on the way there," says feminist activist Nisa Hajiyeva.
Sociologist Sanubar Heydarova says that the situation in the villages near Baku is even worse than in the more rural areas.
There are families in the area in which girls are forbidden to go to school after 5th or 6th grade, simply because it is not accepted in the village.
"Most rural girls had it drilled into their heads since childhood that their purpose in life is to get married. There are those who strive for an education and career, but there are few of them," says Heydarova.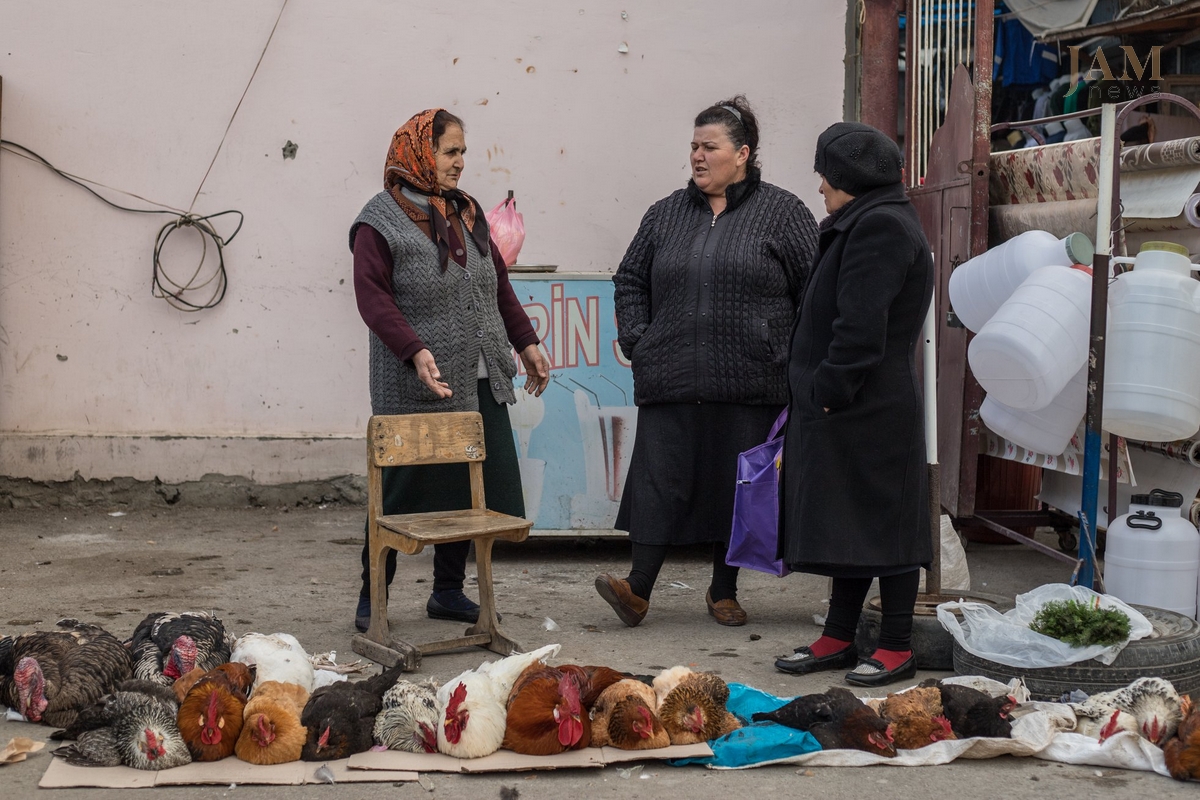 Investing in a boy
Azerbaijan has a law that guarantees every citizen access to education regardless of gender, race, language, religion, political beliefs, nationality, social status, origin or health.
It is often the parents who violate this law, refusing to educate their daughter in favour of their son.
Independent studies have shown that if a family's resources are limited, the family unit will often decide to invest in the education of the boy, not the girl.
This trend even existed in Azerbaijan during the Soviet period when education was practically free.
Jamilya Samedova, 60, recalls how ten years ago she would go every morning to an empty office to clean up before the working day began.
"Every time, bending down to wipe the floor under the tables, I prayed that my daughters [unlike me] would work at the table, not under it," she says.
In her youth, Jamila Khanum wanted to become a teacher, but she could not enroll on her first try, and her parents almost immediately married her off.
A few years later, when she already had three children, her husband lost his job, began to drink, and the family was left without a means of subsistence.
"I had to work as a cleaner and bake sweets to order. It was very difficult. But I had a goal – that both my daughters should have a higher education so that they would not find themselves in the same situation as me."
An add-on to the dowry
Sociologist Sanubar Heydarova says that in recent years, more and more women are going to school, but often this is done in order to increase their competitiveness on the "bridal market". A diploma, in this case, is an add-on to a dowry. The most advantageous is to have studied to be a doctor or a teacher – that is considered to be the most "decent" profession for women.
Meanwhile, official data shows that the economic, management and technology sectors remain mostly off-limits – these fields are 75% male to 25% female.
Mehriban Zeynalova, who heads the Clean World women's crisis centre, says that the main problem is not even a woman's lack of higher education, but her lack of a profession:
"There is practically no tradition in Azerbaijan to provide girls with a secondary special education such as teaching them some kind of craft. In schools, mostly boys are there to be able to support their family in the future. The girls go, at most, to be hairdressing students."
Statistics confirm what Zeynalova says – there are three times as many boys as girls among students in vocational schools.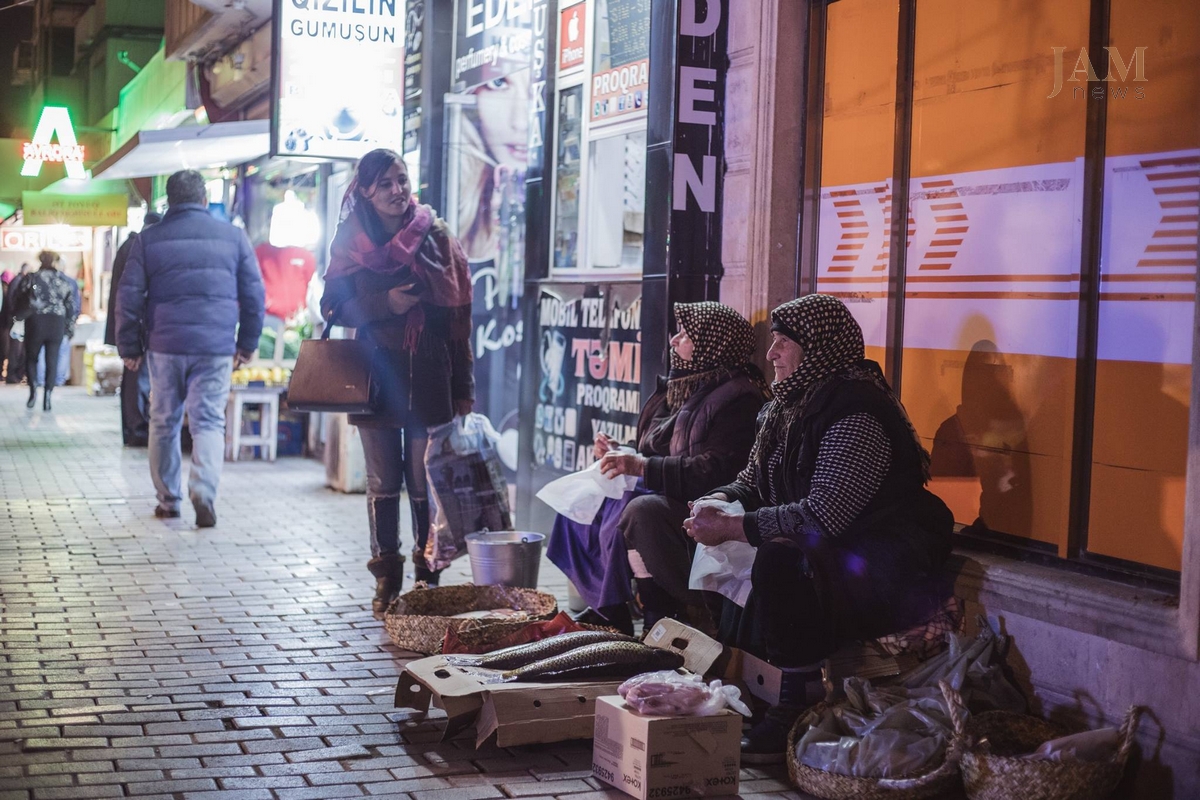 #letTheGirlStudy
A flashmob was recently organised under the hashtag #letTheGirlStudy (#qızoxusun). During the event, organizers asked for contributions to the tuition fund of a 17-year-old girl, Aynur Qaribova, who is from Khinalug, one of the aforementioned mountain villages in the north of the country.
As a child, Aynur accompanied her parents on their seasonal migrations to winter and summer pastures. She only started going to school in sixth grade.
Despite this, she not only received a secondary school diploma, but also entered a university in Baku. Thanks to a crowdfunding campaign, she now studies at the Azerbaijan University of Languages ​​and wants, after graduation, to return to her village to teach English.
"I always wanted to be the first girl in Khinalug who graduated," says Aynur.
A study by the International Men and Gender Equality Survey (IMAGES) shows almost 70 per cent of men and 40 per cent of women in Azerbaijan believe that the main role of a woman is to cook and take care of the family.
Education for women is actively discussed both in the media and on social networks.
Recently, a local TV channel was the source of a scandal when an Azerbaijani journalist said that he had already taken notice of his future spouse when she was in the seventh grade, when he was teaching there.
Deciding he wanted to marry her as soon as she reaches the age of consent, he spoke with her parents, and they took her out of school.
The journalist said a woman should fully devote herself to housework, caring for her husband and raising children. And this mission excludes education, and even more so – work.
The reaction of the public was very negative, and the man was publicly denounced as a paedophile.
But even education advocates gave the following argument in the dispute: a woman should be educated in order to raise children better and be a more pleasant companion for her husband.
Teacher and feminist activist Nisa Hajiyeva had her own thoughts on the matter:
"All citizens of Azerbaijan have the right to education regardless of gender. A woman can become a mother, or she can decide not to. She may be engaged in the upbringing and education of children, or she can decide not to. She should get an education because it is her right, because she wants it, not because someone else decided that it would be more useful for her."